Get Pricing & Availability for Assisted Living in Hollywood, FL
Call (855) 481-6777 for immediate assistance and get more details
Page Reviewed / Updated – November 06, 2020
The 10 Best Assisted Living Facilities in Hollywood, FL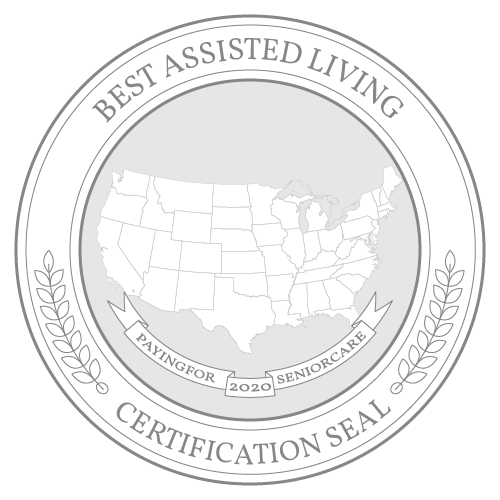 Hollywood is perfectly situated between Fort Lauderdale and Miami and offers miles of sandy beaches along the Atlantic Ocean. The area sees an average of 230 sunshine-filled days annually with warm to mild temperatures year-round. When you combined its prime location and beautiful weather with the fact that Florida remains a tax-friendly state, Hollywood is an ideal location for seniors.
Hollywood also offers a wide range of activities to help seniors stay active. In addition to the miles of beaches, residents also have access to 60 local parks, numerous golf courses, and a variety of dining options that serve everything from American to Greek to Italian cuisine.
The city's coastal boardwalk is packed full of various shops, restaurants, ice cream parlors and bars as well as a theater and farmer's market. Cultural events and live performances are held at the Art and Culture Center of Hollywood, located just off Hollywood Boulevard.
Here's a look at our list of the top 10 assisted living facilities in Hollywood, FL. Additionally, find out more about the cost of assisted living in Hollywood and what financial assistance programs are available.
The Cost of Senior Living and Care in Hollywood
When compared to the Florida average, the Genworth 2018 Cost of Care Survey shows Hollywood prices sit lower in all care categories except nursing home care. This same trend holds true when compared to national means, though the differences between averages are more significant.
When compared to the mean monthly prices of other Florida cities, Hollywood is generally in the mid-to-lower range for all types of care except nursing home care, where expenses are higher than most other cities.
Note: Senior care cost data wasn't available for Hollywood, so the data for the closest city, Miami, was used.

How much does Assisted Living Cost in Hollywood?
For monthly assisted living costs, Hollywood is $150 lower than the Florida average. In fact, the city offers prices lower than most areas of the state, with the exception of Sebring, at $3,038 per month, and the Lakeland area, at $2,808.
Other cities have a mean cost that is at least $400 above what is found in Hollywood, with many over the $4,000 per month price point. The Naples area shows the most extreme difference with an average assisted living cost of $5,448, making the difference between the two cities slightly under $2,100.
How much does Home Care Cost in Hollywood?
Hollywood also offers some of the lowest prices for home health care. With most areas over $3,500 for mean monthly costs, the city's average of $3,337 is more budget-friendly than all but the Lakeland area, which shares the same average.
In this category, Naples is again the most costly on Genworth's list, with a mean of $4,195, making it more than $800 higher than Hollywood. When compared to the Florida average, Hollywood still offers a savings of almost $500.

How much does Adult Day Care Cost in Hollywood?
Adult day care averages are pretty close in the state of Florida, with only Jacksonville sitting as an outlier with a mean over $2,000. Hollywood's average of $1,408 is only around $50 lower than that of the entire state. In most cases, Hollywood is within $100 of the averages in other cities. The exception is the Crestview area, with a mean of $1,625.
How much does Nursing Home Costs in Hollywood?
When looking at the price for nursing home care, Hollywood breaks its trend as one of the more expensive cities in Florida. Its average of $8,699 is more than $500 above the state mean and is more than $1,500 more per month than cities like Sebring and Jacksonville. Naples prevents Hollywood from taking the spot for the most expensive area, with an average monthly price of $10,319 for nursing home care.
Financial Assistance Programs in Hollywood
Medicaid Program in Hollywood
In Hollywood, the Medicaid program offers seniors health care coverage and assistance with services for those who are in need of a nursing home level of care. The area's Statewide Medicaid Managed Care Long-Term Care program (SMMC LTC) has replaced Florida's previous Home Based Community Services (HBCS) waivers and provides eligible participants with access to care services to delay the need for nursing home placement. If an applicant is qualified, some of the possible services include:
Home accessibility adaptation
Assistive care
Care from an attendant nurse
Behavioral management
Caregiver training
Homemaker services
Hospice care
Home-delivered meals
Medical supplies and equipment
Management and administration assistance of medication
Nutritional support
Assistance with personal care
Personal emergency response system
Respite care
Skilled nursing
Therapies that include occupational, physical, respiratory and speech
Transportation
It's important to note that qualification for the program does not guarantee all services will be provided.
To be eligible for this program, seniors must be Florida residents who are at least 65 years old or have a qualifying disability. Case managers will verify whether applicants have needs that require nursing home care and will recommend the least restrictive care options. Applicants must also meet income and asset limits that are subject to change each year. As of 2019, the income for seniors should not exceed $2,313 per month for individuals or a combined income of $4,626 for married couples. Assets for individuals must have a value below $2,000 and couples should have a total asset worth of not more than $3,000.
Some assets are exempt from this calculation, including the primary residence (if equitable value is below $585,000), household furnishings, personal belongings, a personal vehicle and burial plots. If only one spouse is applying, the non-applicant spouse may retain up to $126,420 worth of assets to help cover the cost of living.
Applying for the SMMC LTC program can be done over the phone using the Elder Helpline at 1-800-262-2243, or by contacting the local Area Agency on Aging. An interview will be conducted over the phone to determine eligibility. If the applicant is not already a Medicaid recipient, an application for Medicaid must be completed through the Department of Children and Family Services' online ACCESS System.

Other Financial Assistance Programs in Hollywood
Optional State Supplement (OSS)
Low-income seniors who are in need of residential care may qualify for a subsidy from the OSS program. These subsidies are distributed as cash payments of up to $239 each month to help cover the room and board expenses of adult family care homes, assisted living or mental health facilities. Eligible participants must be at least 65 years old or have a qualifying disability, show they are a legal resident of Florida and meet income and asset requirements. Currently, the monthly income limit is $828.40 and the asset value limit is $2,000. You can find out more details and application instructions on our Florida OSS guide.
Project RELIEF (Respite for Elders Living in Everyday Families)
Through trained volunteers, Project RELIEF provides family caregivers with temporary respite care. Appointments for this care is generally over the span of a few hours and can be scheduled several times a month. For Hollywood families to be eligible, the senior in their care must be a Florida resident who is at least 60 years old, is not receiving any other state-sponsored long-term care benefits, and who demonstrates an inability to pay for needed respite care to prevent residential facility placement. A more comprehensive overview of this program can be found on this Project RELIEF guide, along with directions for how to apply.
Alzheimer's Disease Initiative (ADI)
Seniors in the Hollywood area who suffer from memory loss diseases, such as Alzheimer's or other forms of dementia, can take advantage of the supportive services offered through the ADI. Some services include:
Up to 30 days of extended respite care
Caregiver support and training
Counseling and group sessions for caregivers
Medical equipment and supplies
Day care
Nutritional supplements
Non-emergency transportation
To be eligible, applicants must be over the age of 18 and suffer from a qualified mental impairment. This is not an entitlement so there may be time on a waiting list if qualified. Although there is not an income limit, a senior's place on the waiting list can be influenced by their income and living situation. Those already in residential care will be given less priority than those living at home. Seniors may also be disqualified if they are already enrolled in the SMMC LTC program. More information and application instructions can be found on the ADI program page.
Community Care for the Elderly (CCE)
Seniors who are ineligible for Medicaid but have a need for a nursing home level of care may find relief from the CCE program. The CCE provides a variety of supportive services and care, including:
Adult day care
Chore services
Companionship
Disposable medical supplies
Emergency alert response
Emergency home repair
Home-delivered meals
Personal and home care
Nursing care
Legal assistance
Management of medication
Personal emergency response system
Respite care
Shopping assistance
Transportation
Counseling services
To be eligible, applicants must be legal Florida residents who are at least 60 years old and have a functional impairment that requires assistance for Activities of Daily Living. This program is an entitlement that ensures all qualified applicants receive benefits, though eligible seniors may be required to pay a small co-pay. Instructions for application and additional details can be found on our CCE program guide.
Home Care for the Elderly (HCE)
Family caregivers for those in need of a nursing home level of care may find some relief from the HCE program, which provides financial assistance to help cover care expenses and necessary medical equipment. Possible qualified equipment and expenses include:
Training for caregivers
Disposable incontinence products
Medical supplies
Assistive devices
Durable medical equipment
Medication
Home access modifications
Home care
Nutritional supplements
Adult day care or health care
Transportation
Chore and homemaker services
Counseling
Home-delivered meals
Respite care
Therapies that include speech, occupational and physical
For caregiver eligibility, seniors in their care must be at least 60 years old, legal residents of Florida and they must be at risk of nursing home placement. They must also meet income and asset requirements. As of 2019, monthly income should not be more than $2,313 and asset value must not exceed $2,000. For a more detailed overview and application directions, visit our comprehensive HCE program guide.

More Senior Living Resources in Hollywood
| | | |
| --- | --- | --- |
| Resource | Phone Number | Description |
| Multifamily Housing | (954) 989-7555 | Multifamily housing provides residency to the elderly, those with low-income and special needs. The company has a total of 123 apartments with 33 efficiency units and the rest as one-bedroom apartments. To be eligible, applicants must meet HUD guidelines for income and assets. |
| Sunbelt Manor | (954) 983-8014 | Sunbelt Manor offers 50 one-bedroom apartments specifically created for eligible Hollywood seniors who are at least 62 years old. For consideration, seniors must meet the income and asset requirements set forth by HUD. |
| Family Success Centers | (954) 985-1920 | Rental and utility assistance may be provided through the Family Success Centers. Up to the value of one month's rent will be provided to eligible applicants. |
| Florida Power and Lights Care to Share | (954) 797-5000 | This program provides utility bill assistance to those who demonstrate financial need. Eligible recipients can receive up to $500 in assistance in a 12-month period. To apply for assistance, seniors should call their local FPL. |
For additional information and planning, please read our comprehensive guide to paying for senior care in Florida.