Get Pricing & Availability for Assisted Living in Tampa, FL
Call (855) 481-6777 for immediate assistance and get more details
Page Reviewed / Updated – July 6, 2022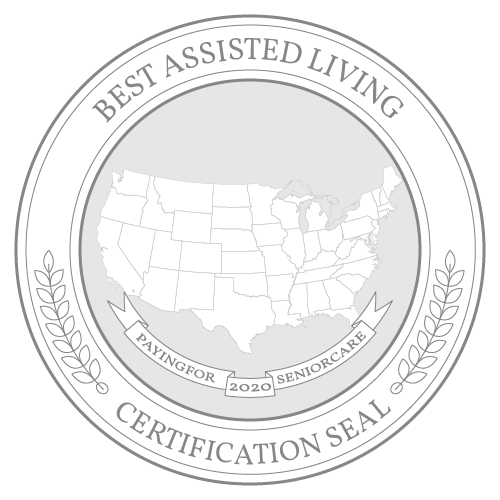 Like many of Florida's cities, the bustling Gulf Coast metropolis of Tampa is a popular retirement destination for seniors. The Sunshine State famously has no income tax, making it a financially astute choice for adults who draw pensions. Tampa's sales tax rate of 7% is also just a smidge below the U.S. average of 7.3%.
The overall cost of living in Tampa is just 0.1% higher than the U.S. average but is also 2.8% below the Florida state average. What's more, Tampa's costs for health care, in particular, are 1.5% lower than the U.S. average, and its average monthly cost for assisted living is $3,350, a price that's among the lowest in Florida.
This guide contains assisted living price information for some of Florida's other cities, in addition to a breakdown of the prices of other options for long-term care in Tampa. There's also a list of low-cost or free community resources that serve and support Tampa's seniors.
The Cost of Assisted Living in Tampa, FL
Genworth Financial's 2021 Cost of Care Survey reports that Tampa's average monthly cost for assisted living care is $3,350. The U.S. average monthly cost for such care is $4,500, and Florida's is $4,000, which means that Tampa residents enjoy costs that are roughly 26% below national prices and 16% below state prices. Gainesville, which carries an average monthly cost of $2,350, is the only Florida city with a reported price that's significantly lower than Tampa's. Florida prices hit their peak in Naples at $5,300 a month, and Florida's largest city, Jacksonville, is also over state and national averages at $4,660 a month.
Tampa: $3,350
Florida: $4,000
United States: $4,500
Gainesville: $2,350
Jacksonville: $4,660
Naples: $5,300
The Cost of Other Types of Care in Tampa, FL
The only long-term care option that's less expensive than assisted living care in Tampa is adult day health care, which averages $2,123 a month but also doesn't come with the 24/7 help available through most other LTC choices. In-home care services average $4,767 a month, while home health care, which generally carries a more robust medical component, averages $4,862 a month. Nursing home care is at the top of the price range; a semiprivate room averages $8,927 a month, and a private room is just shy of five digits at $9,885 a month.
In-Home Care: $4,767
Home Health Care: $4,862
Adult Day Health Care: $2,123
Assisted Living Facility: $3,350
Nursing Home Facility (semiprivate room): $8,927
Nursing Home Facility (private room): $9,885
Financial Assistance for Assisted Living in Tampa, FL
Other Ways To Pay for Assisted Living in Tampa, FL
Since not everyone can afford to pay for assisted living out-of-pocket, it's important to find alternative methods to help make assisted living more affordable. Some of these options include:
Veterans Benefits
Life Insurance Policy
Long-Term Care Insurance
Reverse Mortgage
For additional information and planning, read our comprehensive guide to paying for senior care in Florida.
Free Resources for Seniors in Tampa, FL
The following private nonprofit organizations and government-funded agencies can help Tampa's seniors save money on useful medical equipment, get low-cost help with technology issues and remain mentally and physically active deep into their retirement years.
| | | |
| --- | --- | --- |
| Resource | Contact | Service |
| Senior Connection Center | (800) 963-5337 | As the official Aging and Disability Resource Center for Tampa, this federally funded organization acts as a central information point for Florida's senior-focused programs. In addition to maintaining an Elder Helpline that seniors may call for operator assistance with finding support, the SCC also helps explain Medicare topics, runs mental-health support groups for seniors and their caretakers and works to identify and prevent elder abuse. |
| David M. Barksdale Active Older Adult Center | (813) 348-1180 | Area seniors have a wide variety of social activities and fitness options available to them in this community center. Barksdale's schedule of events includes group exercise such as tai chi alongside low-impact competitive sports such as table tennis and pickleball. Seniors who prefer sedentary options can participate in the center's painting clubs, book discussions and sewing circles. |
| Robert W. Saunders, Sr. Public Library | (813) 273-3652 | This public library provides a weekly free tech tutoring class that can help older adults get a handle on modern and new technologies such as mobile phones and tablets. In some cases, staff may be able to provide simple troubleshooting of existing tech issues. |
| Life Enrichment Center | (813) 932-0241 | This nonprofit organization puts its focus on helping older adults stay creative and connected to the arts in their retirement years. Its low-cost yearly membership gives seniors access to expert-led classes on creative writing, photography, watercoloring, sewing and more. Members can also meet at the LEC for friendly games of bridge and instruction in tai chi, yoga and similar gentle, meditative exercise. |
| Florida Alliance for Assistive Services & Technology | (844) 353-2278 | The FAAST maintains a medical- and assistive-device lending library that serves all Florida seniors. Items may be loaned out for 15 to 35 days, and devices are sent via mail with no cost to the recipient. Assistive technology available from FAAST includes hearing aids, rollators and specially designed computer input devices, among others. |
Rules and Regulations for Assisted Living Facilities in Tampa, FL
Assisted Living Communities in Tampa are required to follow a set of rules and regulations that are determined by the state. For an overview of those rules and regulations, see the information below. For more specific information, talk with your local community or Area Agency on Aging.
The 10 Best Assisted Living Facilities in Tampa, FL