Get Pricing & Availability for Assisted Living in Boynton Beach, FL
Call (855) 481-6777 for immediate assistance and get more details
Page Reviewed / Updated – September 21, 2020
The 10 Best Assisted Living Facilities in Boynton Beach, FL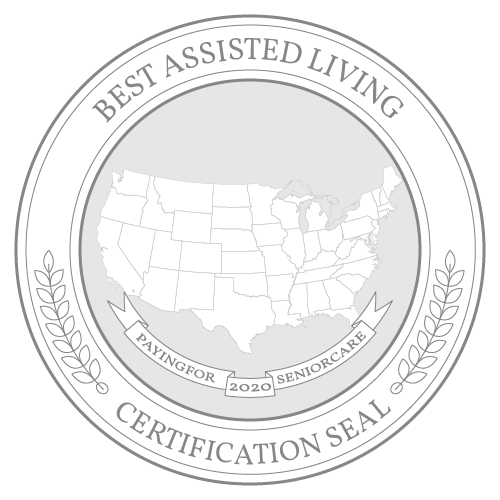 Dubbed as the Gateway to the Gulfstream, the city of Boynton Beach spoils retirees with a carefree South Florida lifestyle. Active seniors can enjoy playing golf and participating in various water activities, such as boating and fishing. Those with limited mobility have easy access to the ADA-friendly Oceanfront Park beach area, Barrier Free Park and Harvey E. Oyer Jr. Park's free EZ Kayak Launch. With plenty of shopping, waterfront dining and local arts and cultural experiences, it's no wonder that at least 20% of Boynton Beach's nearly 80,000 residents are aged 65 and older.
Note: Information for Boynton Beach was not available, so data from its nearest city, Miami, was used.
Read our list of the top 10 assisted living communities in Boynton Beach to find a facility that's right for you or your loved one. Additionally, find out more about the cost of assisted living in Boynton Beach and what financial assistance programs are available.
The Cost of Senior Living and Care in Boynton Beach
In Boynton Beach, senior care is relatively affordable compared to other regional cities and major metropolitan areas in Florida. In some cases, such as assisted living and in-home care, local rates are lower than the national average.
Based on Genworth's 2018 Cost of Care Survey, local assisted living costs are slightly higher than the state median, but they are still well below the national average. The opposite is true for skilled nursing. While local costs are lower than cities like Miami and Cape Coral, they're slightly higher than the national average. On the other hand, rates for in-home care are slightly lower than the state median and 13 percent below the national average.
How much does Assisted Living Cost in Boynton Beach?
At $3,620 per month, assisted living costs in Boynton Beach are slightly higher than the state median. Compared to other cities in Florida, the local area is more expensive than Sebastian and Miami, which have monthly average costs around $3,400, and it's moderately more expensive than both Tampa and Orlando, where monthly costs are under $3,275. Even though Boynton Beach is one of the most expensive communities in Florida after Cape Coral and Jacksonville, local rates are almost 10 percent below the national average.
How much does Home Care Cost in Boynton Beach?
Seniors in Boynton Beach benefit from moderate home care costs. After Miami, where monthly costs average around $3,337, the area has some of the lowest rates in the state. The community is moderately more affordable than Jacksonville and Tampa where median costs are $3,670 and $3,718 respectively, and it's substantially more affordable than Sebastian, Orlando and Cape Coral. Seniors in those cities pay approximately $4,000 per month for in-home care, which is about even with the national median. Based on this comparison, the local cost of in-home health services is 13 percent below the national average and 9 percent below the state median.
How much does Adult Day Care Cost in Boynton Beach?
The cost of adult day health care in Boynton Beach is best described as moderate. Local rates are just above the state median and about 16 percent higher than Orlando and Sebastian, where seniors pay $1,300 per month on average. Despite the $217 per month premium over these cities, Boynton Beach is substantially more affordable than Jacksonville, which is one of Florida's most expensive areas for adult day care. For added perspective, local rates are slightly higher than Miami and similar to Cape Coral on the Gulf Coast.
How much does Nursing Home Costs in Boynton Beach?
Based on the median monthly cost of skilled nursing facilities, Boynton Beach is one of the most affordable cities in Florida. Jacksonville is one of the only areas with lower rates, and it's only 8 percent cheaper. On the other hand, nursing homes in Miami have some of the state's highest rates at $8,699 per month, which is 7 percent higher than the state median and 12 percent above the local average. Overall, the cost of nursing homes in Boynton Beach is solidly below the state median, including cities like Tampa, Orlando, Cape Coral and Sebastian.
Financial Assistance Programs in Boynton Beach
Medicaid Program in Boynton Beach
Funded by the state and the federal government, Florida Medicaid provides health insurance to low-income families, disabled adults and seniors who need long-term care. In Boynton Beach, these programs provide services through HMO plans and Provider Service Networks. Together, both divisions of the Statewide Medicaid Managed Care (SMMC) Long-Term Care (LTC) system covers more than two dozen home- and facility-based services, including adult day health care, assisted living, nursing facility care, medication management, homemaker services and delivered meals.
To qualify for benefits, applicants must be 65 or older, require nursing facility care and be financially eligible. Fortunately, long-term care services have higher income limits than other forms of Medicaid. For individual applicants in 2019, the monthly income limit is $2,313 or 300 percent of the Federal Benefit Rate. For couples who are applying jointly, this limit doubles. Additionally, applicants must have less than $2,000 in countable cash assets if applying individually or $3,000 if applying jointly.
Many Boynton Beach residents who are covered by Medicaid and the SMMC LTC system qualify due to special exemptions. For example, Florida excludes the applicant's vehicle, personal possessions and primary residence, including up to $572,000 in home equity. Additionally, nonapplicant spouses may keep up to $126,420 in countable assets. Also, spouses are entitled to an additional Minimum Monthly Maintenance Needs Allowance based on the median income for Boynton Beach.
Because the SMMC LTC system replaces Florida's 1915(c) waivers, funding is not guaranteed. New applicants are typically placed on a needs-based waiting list. A comprehensive health assessment determines applicants' eligibility as well as their level of priority. Individuals can apply for Medicaid through the Florida Department of Children and Families' Automated Community Connection to Economic Self Sufficiency system or by calling (866) 762-2237. Our guide to Florida SMMC LTC benefits provides a more detailed look at this program.
Other Financial Assistance Programs
Community Care for the Elderly (CCE)
Funded by the state, the Community Care for the Elderly program provides community-based services that allow functionally impaired adults to remain in their own homes. To qualify, applicants must be aged 60 or older and have a physical functional impairment that prevents them from performing activities of daily living. In addition to providing case management services to ensure a continuum of care, the program assists with the cost of adult day health care, home health aides, personal assistance, respite care, home repairs and delivered meals. The Area Agency on Agency Palm Beach/The Treasure Coast administers these benefits. You can learn more by calling (866) 684-5885. There is a needs-based waiting list for this program. Adults at risk of institutionalization receive the highest priority.
Home Care for the Elderly (HCE)
The Florida Home Care for the Elderly program provides a basic monthly stipend for in-home services. With special authorization, an additional stipend may be available for medical supplies and durable equipment. To qualify, applicants in Boynton Beach must be 60 or older, be at risk of nursing home placement and be living with an approved caregiver in a family home. Additionally, seniors must be financially eligible for Medicaid long-term care benefits. The Area Agency on Aging Palm Beach/The Treasure Coast can provide additional information. To apply for benefits or to be added to the waiting list, call (866) 684-5885. Our guide to Florida's HCE services includes additional details.
Program of All-Inclusive Care for the Elderly (PACE)
The Program of All-Inclusive Care for the Elderly is a national Medicaid alternative that's available in select geographic areas, including Boynton Beach. It's open to adults 55 and older who require nursing-level care. Most members are eligible for Medicaid and Medicare although self-pay options are also available. This program provides home- and community-based long-term care as well as medical services through one point of contact. In Boynton Beach, these services are provided by Palm Beach PACE and PACE Delray, which are operated by the MorseLife Health System. You can learn more by calling (561) 501-5858 or by viewing our PACE guide.
Respite for Elders Living in Everyday Families (RELIEF)
RELIEF serves as a secondary source of respite care for families who receive these services through a similar program. Trained volunteers who are individually matched with candidates provide up to four hours of respite care. Services are even available on evenings and weekends when primary respite providers are unavailable. You can learn more or apply for RELIEF by contacting the Area Agency on Aging Palm Beach/The Treasure Coast at (866) 684-5885. See our RELIEF guide for additional information.
Alzheimer's Disease Initiative (ADI)
Created for Alzheimer's patients and their caregivers, the ADI provides community- and home-based respite care as well as training programs. To qualify for services, individuals must be 18 or older and have a diagnosis of Alzheimer's disease or a similar memory impairment. Additionally, they must have a caregiver who needs respite services. Because Florida has one of the nation's highest rates of Alzheimer's disease, there is a waiting list based on the availability of state funds. All services and applications are managed by Aging and Disability Resource Centers. You can reach your local organization by calling (866) 684-5885.
Older Americans Act (OAA)
Enacted in 1965, the Older Americans Act provides social services, no-cost meals, in-home supports and respite care through the National Family Caregiver Support Program. These benefits are available to Floridians aged 60 and older. The program focuses on meeting the needs of low-income seniors, including minorities, immigrants and rural families. Residents of Boynton Beach can make voluntary contributions. However, all services are free. Seniors can learn more about these OAA programs by contacting the Area Agency on Aging Palm Beach/The Treasure Coast at (866) 684-5885.
More Senior Living Resources in Boynton Beach
| | | |
| --- | --- | --- |
| Resources | Phone Number | Description |
| | (561) 364-7600 | Developed by Auburn Communities, Boynton Bay offers affordable housing to seniors aged 55 and older. The community offers senior-friendly amenities, and it accepts Housing Choice Vouchers. As a Section 42 Low-Income Housing Tax Credit community, the federal government provides part of the facility's funding. This means that seniors who earn less than 60 percent of the local median income qualify for reduced rent. |
| | (561) 355-4794 | Palm Beach County provides utility bill assistance and weatherization services to Boynton Beach residents who earn less than 150 percent of the federal poverty level. Households can receive up to $300 in assistance annually and up to $600 following a crisis or shut off notice. The program also assists with home weatherization. |
| | (561) 684-2160 | This agency manages subsidized housing communities and oversees Section 8 Housing Choice Vouchers in Boynton Beach and Palm Beach County. The program generally operates at capacity, so most services are available through a waiting list. |
| | (561) 276-1250 | Available in Boynton Beach and surrounding communities, this property tax exemption benefits seniors aged 65 and older whose income is below $30,0174. Limits are adjusted annually based on data from the Florida Department of Revenue. This program exempts the first $25,000 in property value for qualifying homesteads. |
For additional information and planning, please read our comprehensive guide to paying for senior care in Florida.