Get Pricing & Availability for Assisted Living in Plant City, FL
Call (855) 481-6777 for immediate assistance and get more details
Page Reviewed / Updated – August 21, 2020
The 10 Best Assisted Living Facilities in Plant City, FL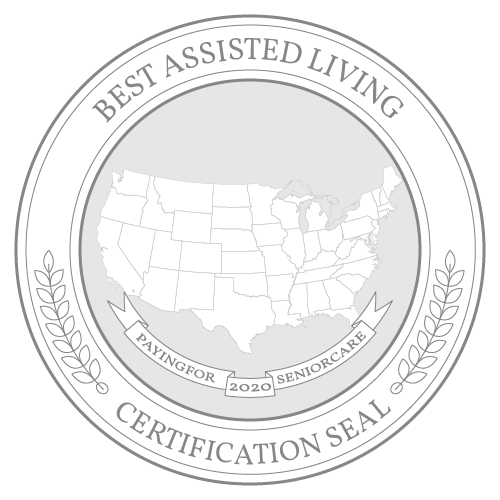 Located just west of Lakeland along the I-4, Plant City is a small city that's home to 39,744 residents. The area is known for its annual Florida Strawberry Festival, an 11-day event that celebrates the harvest of the local strawberry crop each spring.
Seniors looking for a quiet, friendly place to spend their retirement years will appreciate the small-town charm of Plant City. The historic downtown district is filled with unique shops and beautifully-preserved buildings, and Walden Lake is a great place to enjoy a leisurely stroll. Summer temperatures range between 73 and 91 degrees, while winter temperatures rarely fall below 50. A number of nationally-ranked hospitals are located in nearby Tampa, including the H. Lee Moffitt Cancer Center and Morton Plant Hospital.
Note: Information for Plant City was not available, so data from the nearest city, Lakeland, was used.
Read our list of the top 10 assisted living facilities in Plant City to find the right fit for your loved one. Additionally, find out more about the cost of assisted living in Plant City and what financial assistance programs are available.
The Cost of Senior Living and Care in Plant City
The 2018 Genworth Cost of Care Study shows that senior care in Plant City costs less than the Florida median in most categories. Seniors in Plant City pay less than the state median for assisted living, home care and adult day care. However, nursing home care in the city is less affordable, with seniors in Plant City paying $547 more each month than the state median.
Note: Senior care cost data wasn't available for Plant City, so the data for the closest city, Lakeland, was used.
How much does Assisted Living Cost in Plant City?
Plant City has the most affordable assisted living in Florida. The cost is $2,808 a month, $230 less than the next most affordable city, Sebring. In nearby Tampa, seniors pay $442 more each month than in Plant City, and the cost in other big cities such as Miami, Jacksonville and Tallahassee is even higher. Naples has the most expensive assisted living in the state at $5,448 a month, $2,640 more than Plant City.
How much does Home Care Cost in Plant City?
The cost of home care in Plant City is lower than many of the state's big cities. In Jacksonville, seniors pay $333 more each month, and this rises to a $667 difference in Orlando and Tallahassee. The closest city of Tampa has home care costs $381 more each month than in Plant City.
The highest home care costs in the state are found in Punta Gorda, where seniors pay $1,048 more than in Plant City. In the most affordable city of Sebring, home care costs are $286 less than in Plant City.
How much does Adult Day Care Cost in Plant City?
At $1,408 a month, the cost of adult day care in Plant City is close to the national median. This is equal to the amount seniors pay in both Miami and Sebring. Tallahassee has the most affordable adult day care in the state at $1,246 a month, $162 less than Plant City. One of Florida's other big cities, Jacksonville, has the most expensive adult day care, and seniors in the city pay $672 more each month than those in Plant City.
How much does Nursing Home Costs in Plant City?
Nursing home care costs in Plant City are higher than the state median at $8,304 a month. Seniors can find more affordable care in nearby Tampa, which is $380 less, and Sebring, where seniors pay $1,551 less each month than in Plant City. This is still significantly lower than the least affordable city of Naples, where nursing home care costs $10,319 each month, $1,620 more than Plant City. The most affordable care in Florida is found in Jacksonville, where care costs $1,581 less than in Plant City.
Financial Assistance Programs in Plant City
Medicaid Program in Plant City
Seniors in Plant City can access long term care through the Statewide Medicaid Managed Care Long-Term Care (SMMC-LTC) program. Designed to meet the needs of Florida's elderly residents, the program is also referred to as a nursing home diversion, although nursing home care is covered by SMMC-LTC. The program divides the state into 11 regions, all served by different Managed Healthcare Organizations, and Plant City is part of Region 6.
Seniors on the program have access to a range of services, including assisted living, adult day care, assistance in the home, medication management and respite care. Medical treatments like physical therapy, medical equipment and attendant nursing are also part of the program. The services that participants have access to depend on the level of care they require. Some services can be directed by participants.
Eligibility for the program is based on a number of criteria. Applicants must require a nursing facility level of care, which is defined as needing help with at least two activities of daily living. They must also be legal residents of Florida who are aged 65 or older or be designated as disabled and aged between 18 and 64.
To be financially eligible, applicants must meet income and asset limits which differ based on whether the applicant is single or married. Single applicants can have an income of up to $2,313 a month and assets of up to $2,000. For married couples where only one person is applying the same limits apply, although the non-applicant spouse can have another $126,420 of the couple's joint assets. When both spouses are applying, the monthly income limit is $4,626 and the asset limit is $3,000. Assets such as personal belongings, a primary home, furniture, an automobile and burial trusts are not included when calculating an applicant's asset value.
People who don't meet the financial eligibility may be able to access SMMC-LTC through another pathway. These pathways let applicants pay down their income to meet the income limit.
The Medically Needy Pathway helps people whose income is too high to be eligible but who also have large medical expenses. Excess income is used to pay for medical expenses, and once participants have spent enough to reach the Medicaid eligibility limit, they have access to Medicaid for the rest of the month.
Qualified Income Trusts let people put their excess money into a trust to qualify for Medicaid. Trusts can only be used for purposes such as medical bills and personal needs allowances. The state of Florida must be named to receive the balance in the trust upon the death of the Medicaid recipient, and the trust cannot be canceled.The Statewide Medicaid Managed Care website has more information about the program and how to apply, or seniors can call 1-877-711-3662.
Other Financial Assistance Programs in Plant City
Alzheimer's Disease Initiative (ADI)
People with Alzheimer's disease or a related disorder can get support through the Alzheimer's Disease Initiative. It provides a range of respite services, including in-home, facility-based, emergency and extended care. Participants in the program can also access services offered by Memory Disorder Clinics, and their caregivers can receive training and other support services.
This program is available to everyone over the age of 18 who has been diagnosed with Alzheimer's disease or a related memory disorder. Memory disorder clinics can assess anyone who is suspected of having a memory disorder. More information can be found on the Department of Elder Affairs website, and applications are managed through local Area Agencies on Aging.
Community Care for the Elderly (CCE)
Plant City seniors who are aged 60 and over and assessed as functionally impaired can access services through Community Care for the Elderly. Services available through the program include adult day care, medical therapy, companionship and help in the home. There are waiting lists for this program, and those assessed as being in immediate need to prevent harm are given priority. Seniors can find more information through the Department of Elder Affairs and apply through their local Area Agency on Aging.
Home Care for the Elderly (HCE)
Home Care for the Elderly provides support to seniors in private homes to help them delay or avoid institutional or nursing home care. The program provides a subsidy to help care for participants, and special services may be available for services or supplies.
Applicants must be aged 60 or over and be at risk of entering a nursing home. They must also be living with an adult caregiver who can arrange or provide care. The financial criteria for HCE is the same as the SMMC-LTC financial eligibility. The Department of Elder Affairs has information about the program, and applications can be made through a local Area Agency on Aging.
Respite for Elders Living in Everyday Families (RELIEF)
Project RELIEF provides free, in-home respite care to help relieve caregivers who are looking after elderly family members. This lets them take time for themselves and continue to provide care for their loved ones. It is available to frail elders aged 60 and over who have a full-time caregiver, and respite is provided by trained volunteers. More information can be found on the Department of Elder Affairs website, and applications can be made to the local Area Agency on Aging.
Optional State Supplement (OSS)
Seniors in Plant City may be able to receive financial assistance through the Optional State Supplement. This is available to low-income seniors in residential care and helps pay for room and board. To be eligible, applicants must meet financial eligibility criteria and be aged 65 and over. They must also be assessed as requiring placement in residential care. People receiving Medicaid assistance for assisted living aren't eligible for the OSS. More information and application details can be found on the Department of Children and Families website.
More Senior Living Resources in Plant City
| | | |
| --- | --- | --- |
| Resource | Phone Number | Description |
| Tampa Housing Authority | (813) 341-9101 | The Tampa Housing Authority provides housing assistance to people in the Tampa Bay area. They administer the housing voucher program and have public housing available, including housing for the elderly in J.L. Young Apartments. |
| Emergency Home Energy Assistance Program | (813) 757-3871 | The Emergency Home Energy Assistance Program offers financial assistance to people who have an imminent energy crisis. Assistance is available to households where at least one person is aged 60 and over and who meet the financial eligibility criteria. |
| Senior Citizen Homestead Exemption | (813) 272-6100 | Hillsborough County provides a senior citizen exemption for taxes on property that receives a homestead exemption and where at least one owner is 65 years of age or older. An additional exemption is provided to seniors who have lived in their property permanently for at least 25 years. |
| Special Needs Housing Rehabilitation | (813) 612-5397 | The Special Needs Housing Rehabilitation program provides repairs and home modification to eligible people who require modifications to continue living independently in their homes. Financial and other criteria apply. |
| Adult Day Services | (813) 272-5250 | Provided by Hillsborough County, Adult Day Services provides day care to residents aged 60 and over who have decreased mental, physical or social function. Fees for the program, are on a sliding scale based on income. The services are offered at four locations in the county. |
For additional information and planning, please read our comprehensive guide to paying for senior care in Florida.