Get Pricing & Availability for Assisted Living in Pensacola, FL
Call (855) 481-6777 for immediate assistance and get more details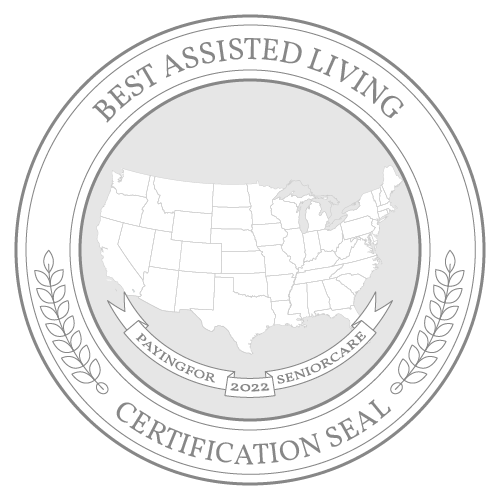 Pensacola offers numerous financial and lifestyle benefits for the nearly 10,000 seniors who call the city home. Its county provides property tax exemptions for seniors and veterans, and both the city's average cost of assisted living ($4,323) and its overall cost of living are below the respective national averages. Additionally, all Floridians benefit from the state's lack of income tax. Though the city receives substantially more rainfall than the majority of the country, it never snows in Pensacola, and it has an average of three more weeks of sunshine compared to the U.S. average. Occasionally the city becomes uncomfortably hot, but its enviable winter weather has converted many snowbirds into full-time residents.
This guide explores how the cost of assisted living in Pensacola compares with nearby cities and other types of care. Several resources that can help seniors pay for assisted living care either directly or indirectly through reduced-cost services are also included.
The Cost of Assisted Living and Care in Pensacola, FL
The 2021 Genworth Cost of Care Survey found that, on average, seniors in Pensacola's assisted living communities spend $4,323 a month on their care.
While Pensacola's average cost of assisted living is more than the statewide average, it's still among the most affordable cities for assisted living in Florida's panhandle. In Tallahassee, assisted living averages $327 more a month, while in Crestview and Panama City, median care costs are $601 and $758 higher, respectively, than in Pensacola. A short drive away across the border in Daphne, AL, seniors save about $335 a month compared to assisted living residents in Pensacola.
Pensacola: $4,323
Florida: $4,000
The United States: $4,500
Crestview: $4,924
Panama City: $5,081
Tallahassee: $4,650
Daphne, AL: $3,988
The Cost of Other Types of Care in Pensacola, FL
Adult day health care costs less than one-third the price of assisted living in Pensacola, making it the city's most affordable type of senior care. The most costly type of senior care in Pensacola is any type of room at a nursing home. For semiprivate or private accommodations, seniors should expect to spend around $4,470 or $5,441 more per month, respectively, than they would at assisted living. In-home care and home health care have the same median price in Pensacola, $4,767, which is $444 above the city's average cost of assisted living.
In-Home Care: $4,767
Home Health Care: $4,767
Adult Day Health Care: $1,408
Assisted Living Facility: $4,323
Nursing Home Facility (semiprivate room): $8,760
Nursing Home Facility (private room): $9,764
Financial Assistance for Assisted Living in Pensacola, FL
Other Ways To Pay for Assisted Living in Pensacola, FL
Since not everyone can afford to pay for assisted living out-of-pocket, it's important to find alternative methods to help make assisted living more affordable. Some of these options include:
Veterans Benefits
Life Insurance Policy
Long-Term Care Insurance
Reverse Mortgage
For additional information and planning, read our comprehensive guide to paying for senior care in Florida.
Free Resources for Seniors in Pensacola, FL
By reaching out to the organizations below, seniors may receive assistance obtaining long-term care insurance and accessing a wide range of services to make retirement more comfortable and fulfilling.
| | | |
| --- | --- | --- |
| Resource | Contact | Service |
| | (866) 531-8011 | The SHINE program offers free insurance counseling to seniors. Its knowledgeable health insurance experts can advise seniors on how to save money on medications and the different ways to finance assisted living with long-term care insurance. |
| | (850) 414-2323 | The Long-Term Care Ombudsman strives to protect seniors' rights and overall quality of life in assisted living and other long-term care facilities. The office investigates and resolves complaints at care facilities and helps families understand options to pay for their loved ones' care. Services provided by the ombudsman are free and kept private between the reporting parties. |
| | (850) 436-5190 | At Bayview Senior Resource Center, Pensacola's seniors can connect with other like-minded older adults, exercise their bodies and minds and discover new hobbies. Tai chi, line dancing and meditation sessions are only a few of the fun activities frequently on its event calendar. |
| | (850) 494-7100 | The Northwest Florida Area Agency on Aging is a nonprofit organization that manages state and federal government funds to ensure Pensacola's seniors have access to the programs and services they need to thrive during retirement. While living at home, some seniors may be able to reduce their food and travel expenses by taking advantage of the agency's home-delivered meals and transportation services as well as a range of other programs. |
| | (850) 595-2409 | At the Escambia County Veterans Services office, Pensacola's retired armed forces members can receive free assistance by applying for military disability benefits and pensions, low-interest home loans and free career training. The office can also help veterans save money on some health care expenses through the VA system. |
Rules and Regulations for Assisted Living Facilities in Pensacola, FL
Assisted Living Communities in Pensacola are required to follow a set of rules and regulations that are determined by the state. For an overview of those rules and regulations, see the information below. For more specific information, talk with your local community or Area Agency on Aging.
The 10 Best Assisted Living Facilities in Pensacola, FL