Get Pricing & Availability for Assisted Living in Fort Myers, FL
Call (855) 481-6777 for immediate assistance and get more details
Page Reviewed / Updated – July 18, 2022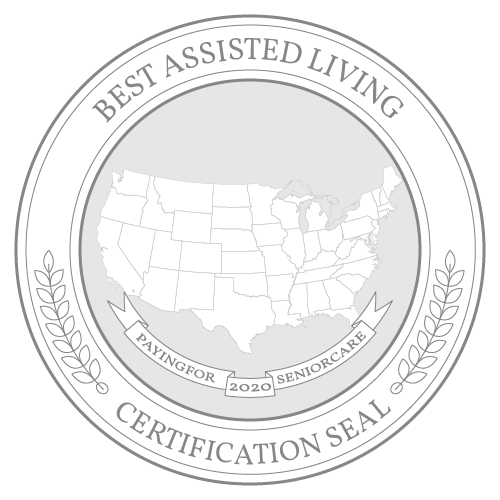 While seniors are drawn to Fort Myers' tropical vibe, the city is also an attractive option for those looking for more value for their money. Seniors can enjoy much of their retirement benefits as the state does not tax Social Security benefits and pension income. The city's average assisted living cost is $4,334 per month. Although this is about 8% higher than the state's average of $4,000, it is still lower than some neighboring cities and the national average.
The overall cost of living is lower than the state and national averages, with much of the savings coming from transportation, housing and utilities. However, seniors may have to spend more for grocery and health needs. Compared to national averages, sales and property tax rates are slightly lower in the city.
This guide provides an overall view of assisted living costs in Fort Myers as compared with nearby cities and other types of care. It also lists local resources and support programs available to seniors.
The Cost of Assisted Living in Fort Myers, FL
According to the 2021 Genworth Cost of Care Survey, assisted living care costs an average of $4,334 per month in Fort Myers. Seniors in Fort Myers pay $334 more per month than those in the state as a whole, but still, the city's assisted living cost is lower than the national average of $4,500. Assisted living costs in the nearby cities of Naples and Miami are more expensive, averaging $5,300 and $4,385, respectively. Jacksonville, the state's most populous city located up north, is also more expensive by $326, while Tampa, also located in the north, has one of the cheapest assisted living costs at $3,350.
Fort Myers: $4,334
Florida: $4,000
United States: $4,500
Naples: $5,300
Miami: $4,385
Jacksonville: $4,660
Tampa: $3,350
Assisted living is one of the more affordable care options available for seniors in Fort Myers. Homebound seniors have to shell out an average of $5,196 per month, whether they choose basic in-home or home health care services. Nursing home care is much more expensive at $9,186 for semiprivate rooms and $10,053 for private rooms. Adult day health care is the most affordable option, averaging just $1,603 per month, which is $2,731 lower than assisted living.
In-Home Care: $5,196
Home Health Care: $5,196
Adult Day Health Care: $1,603
Assisted Living Facility: $4,334
Nursing Home Facility (semiprivate room): $9,186
Nursing Home Facility (private room): $10,053
Note:Data for Fort Myers was unavailable, so data for the nearest city, Cape Coral, was used instead.
Financial Assistance for Assisted Living in Fort Myers, FL
Other Ways To Pay for Assisted Living in Fort Myers, FL
Since not everyone can afford to pay for assisted living out-of-pocket, it's important to find alternative methods to help make assisted living more affordable. Some of these options include:
Veterans Benefits
Life Insurance Policy
Long-Term Care Insurance
Reverse Mortgage
For additional information and planning, read our comprehensive guide to paying for senior care in Florida.
Free Resources for Seniors in Fort Myers, FL
Seniors in Fort Myers can avail themselves of free or discounted support services from government agencies and local organizations. The following list provides helpful information in accessing financial and cost-saving benefits through various statewide and local programs.
| | | |
| --- | --- | --- |
| Resource | Contact | Service |
| SHINE Medicare Counseling | (866) 413-5337 | SHINE Medicare Counseling assists Florida seniors in navigating the complex process of choosing a health insurance plan. Free counseling is offered to Medicare beneficiaries, their family members and caregivers. Volunteers provide guidance and assistance on Medicare coverage, cost-saving programs and claims and appeals. The program is part of the State Health Insurance Program network. |
| Lee County Human and Veterans Services | (239) 533-8381 | Lee County and Human Veterans Services assists veterans, surviving spouses and their beneficiaries in applying for and claiming benefits from the Department of Veterans Affairs and other government agencies. The office provides counseling and assistance to veterans with their claims for compensation and pension benefits, aid and attendance benefits, survivor and burial benefits, as well as with the Appeals Modernization Program. |
| Statewide Medicaid Managed Care Long-Term Care Program | (800) 963-5337 | The Statewide Medicaid Managed Care Long-Term Care program is jointly supervised by the Agency for Health Care Administration, Department of Elder Affairs and Department of Children and Families. It provides long-term care services to seniors and eligible persons in need of home or community-based services, including assisted living care, skilled nursing care, medication administration, medical supplies, case management, therapy services and transportation to LTC services. Applicants are assessed according to their needs and medical and financial eligibility. |
| Lee County Transit | (239) 533-8726 | The Lee County Transit or LeeTran provides public transportation and ADA paratransit services to Lee County residents. Seniors aged 65 and older and individuals with disabilities are entitled to discounted fare rates. |
| Florida Commission for Transportation Disadvantaged | (850) 410-5700 | The Florida Commission for the Transportation Disadvantaged helps eligible residents acquire transportation to medical appointments, workplaces, schools, pharmacies and grocery stores. The commission collaborates with federal and state-funded agencies through a Community Transportation Coordinator assigned in each county. Florida residents who cannot obtain their own rides due to disability, income or age are eligible for the program's transport services |
Rules and Regulations for Assisted Living Facilities in Fort Myers, FL
Assisted Living Communities in Fort Myers are required to follow a set of rules and regulations that are determined by the state. For an overview of those rules and regulations, see the information below. For more specific information, talk with your local community or Area Agency on Aging.
The 10 Best Assisted Living Facilities in Fort Myers, FL