Get Pricing & Availability for Assisted Living in Fort Myers, FL
Call (855) 481-6777 for immediate assistance and get more details
Page Reviewed / Updated – September 24, 2020
The 10 Best Assisted Living Facilities in Fort Myers, FL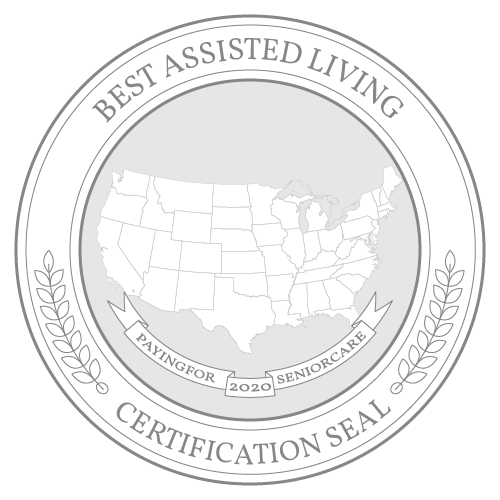 Fort Myers has long been a popular retirement destination thanks to its prime location along the Gulf Coast and Caloosahatchee River in southwest Florida. This vibrant community stands out for its picturesque palm-lined avenues, waterfront neighborhoods and mild winters, which attract retirees from far and wide. A true midsize city, Fort Myers has 87,103 residents, and senior citizens represent more than 20% of the total population.
The area's reasonable cost of living, which is slightly lower than the state and national averages, is also a boon, but the city has much more to offer. Fort Myers is a haven for golfers and baseball fans who flock to the area for spring training, and the city is home to a number of nature preserves that protect the area's iconic cypress groves and indigenous species. Residents also have access to a large selection of medical professionals and several high-performing hospitals.
Additionally, find out more about the cost of assisted living in Fort Myers and what financial assistance programs are available.
The Cost of Senior Living and Care in Fort Myers
According to the Genworth 2018 Cost of Care Survey, while the affordability of senior care in Fort Myers is dependent on the type of care needed, the region's senior care costs are consistently higher than the statewide average. Assisted living services account for the most significant difference between regional and statewide costs, with services in Fort Myers costing about $500 more than the statewide median. Home healthcare with homemaker services and adult day health care both average about $100 more than the state median, and nursing home care with semi-private room accommodations costs about $150 more than the Florida average.
Note: Senior care cost data wasn't available for Fort Myers, so the data for the closest city, Cape Coral, was used.
How much does Assisted Living Cost in Fort Myers?
Assisted living in Fort Myers averages approximately $4,000 per month, $500 higher than the Florida median of $3,500. Of the cities surveyed, three cities had higher assisted living costs. These include the state capital city of Tallahassee, where assisted living services average $339 more per month than in Fort Myers, Pensacola and Jacksonville. More affordable assisted living services are found in Tampa, Orlando, Miami and Sebring.
How much does Home Care Cost in Fort Myers?
The cost of home care in Fort Myers is among the highest of the cities surveyed. Here, homemaker services average $3,909 per month, assuming 44 hours per week at approximately $22 per hour. This is about $100 higher than the statewide median of $3,804 per month. More expensive home healthcare services are found in Tallahassee and Orlando, both averaging about $100 higher per month over the Fort Myers median. The cities of Tampa, Pensacola, Miami, Sebring and Jacksonville, all have more affordable home care costs than Fort Myers. Costs range between $190 and $858 less per month.
How much does Adult Day Care Cost in Fort Myers?
In Fort Myers, adult day healthcare averages $1,571 per month, more than $100 over the state average of $1,463 per month. More affordable care can be found in Pensacola, Miami and Sebring, all averaging about $1,408 monthly. The most affordable care is found in Tallahassee, where families pay just under $1,250 per month, and the most costly care is in Jacksonville, where the cost of this type of care is a little over $2,000 per month.
How much does Nursing Home Costs in Fort Myers?
Compared to the cost of nursing home care in other surveyed Florida cities, Fort Myers is among the most expensive regions for this level of care. Semi-private room accommodations average about $150 higher here than in the state as a whole. Of the surveyed cities, the most costly care is found in Miami, where seniors and families spend nearly $8,700 per month. The most modestly priced nursing home services are in Jacksonville, where the monthly cost of care is a little less than $7,120.
Financial Assistance Programs in Fort Myers
Medicaid Program in Fort Myers
Qualifying seniors in Fort Myers may receive financial assistance for senior care services through the Statewide Medicaid Managed Care Program. This program, also known as a nursing home diversion program, provides an array of care options for seniors.
SMMC is comprised of two parts, including Managed Medical Assistance and Long-Term Care. An applicant who requires long-term care services, including nursing home care, must apply for the LTC plan. This plan pays for services provided in a nursing home or an assisted living facility, as well as in-home care.
To be eligible for SMMC, an applicant must be a legal Florida resident and eligible for Florida Medicaid. Applicants must be at least 65 years of age or at least 18 and eligible for Medicaid by reason of a disability. Additionally, seniors must require nursing facility level of care. To learn more about SMMC, refer to our guide.
Other Financial Assistance Programs
Optional State Supplementation
The OSS program, managed by the Florida Department of Children and Families, provides financial assistance for room and board in a residential care facility for Fort Myers seniors aged 65 and over. To be eligible for OSS, seniors must reside in an assisted living facility, adult family care home or a mental health residential treatment facility and meet monthly income guidelines. As of 2019, individuals may have a monthly income of no more than $849.40 and have up to $2,000 in resources. For couples who both reside in a facility, the monthly income limit is $1,698.80 and the resource limit is $3,000.
Seniors can read our OSS guide for more information or apply online at Florida's Department of Children and Families website.
Community Care for the Elderly
The Community Care for the Elderly Program, administered through the Department of Elder Affairs via contracts with Area Agencies on Aging, provides community-based services for Fort Myers seniors who are at risk of being placed in a nursing home. Some services covered by this program include adult day care, case management, consumable medical supplies, home health aide care and other community-based services.
Eligible residents are those who are at least 60 years old and whose income makes them ineligible for Medicaid. More information regarding the CCE program can be found on our guide.
Respite for Elders Living in Everyday Families
The Respite for Elders Living in Everyday Families program is a free in-home respite program available to Fort Myers residents who are caring for an individual who has dementia or is otherwise unable to care for themselves. RELIEF provides up to four hours of respite care with the goal of reducing the placement of seniors in Medicaid-funded nursing homes.
For families to be eligible for RELIEF, they must be Florida residents who are unable to afford respite care. The individual in need of care must be at least 60 years of age and in need of assistance with the activities of daily living. Additionally, they must not be receiving other long-term care services.
To apply, families must contact their local Florida Area Agency on Aging. Applicants can also learn more about the program on our Florida Project RELIEF page.
Alzheimer's Disease Initiative
Fort Myers residents who have Alzheimer's disease or dementia may receive free services through the Alzheimer's Disease Initiative. Some services provided through this entitlement program include in-home and facility-based caregiver respite and support services, specialized medical equipment, caregiver counseling and case management.
In addition to being a Florida resident, applicants must be at least 18 years of age and be diagnosed with Alzheimer's disease, dementia or a related memory disorder. While there are no income restrictions, an applicant's income may affect their placement on the waitlist for services. Those who receive Medicaid services are not eligible for this program.
Fort Myers residents can apply for this program through the Department of Elder Affairs, and additional information about the program can be found here.
Home Care for the Elderly
Home Care for the Elderly provides basic financial assistance to families who care for frail older adults who are at least 60 years of age and live either in their own home or the caregiver's home. This financial assistance is given to the caregiver and can be used for the senior's living expenses, including food, housing, medical services and clothing. As of 2019, this basic subsidy averaged $106 per month.
To be eligible for HCE, Fort Myers residents must have income and assets less than the ICP standard, be at risk of nursing home placement and have an approved adult caregiver who is willing and able to provide or arrange care.
To apply for this program, residents should contact their local Aging Resource Center. More information about this program can also be found on our guide.
More Senior Living Resources in Fort Myers
| | | |
| --- | --- | --- |
| Resource | Phone Number | Description |
| | (239) 344-3220 | The Housing Authority of the City of Fort Myers provides affordable housing options for low-income seniors aged 62 and over. The city maintains two apartment complexes with one- and two-bedroom units, and rent is determined based on income. |
| | (239) 334-1303 | Palm City Garden Apartments are a HUD-funded apartment complex for seniors aged 62 and over. The community features wheelchair-accessible efficiency and one-bedroom units, as well as an on-site laundry room and a community room. |
| | (239) 275-1881 | The Friendship Centers of Lee County provide an array of services for seniors who are uninsured or on limited incomes. Some of the services provided by this organization include nutrition programs, in-home care, case management and RELIEF volunteer programs. |
| | (866) 413-5337 | The Serving Health Insurance Needs of Seniors program, or SHINE, serves seniors by providing health insurance information and counseling assistance at no cost to Medicare beneficiaries, their families and their caregivers. Counseling in Fort Myers is provided at the Area Agency on Aging for SWFL and at HealthPark Medical Center. |
| | (239) 553-3640 | This program provides emergency evacuation services to seniors with medical needs that require electricity, including oxygen dependence, ventilators and dialysis. |
For additional information and planning, please read our comprehensive guide to paying for senior care in Florida.