Get Pricing & Availability for Assisted Living in Palm Coast, FL
Call (855) 481-6777 for immediate assistance and get more details
Page Reviewed / Updated – September 30, 2022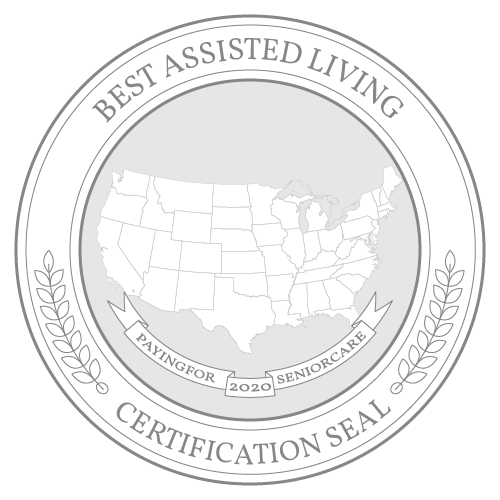 The cost of living in Palm Coast. FL, is 3.6% lower than the national average and 6.4% lower than the state average, making it affordable for seniors who seek a place to retire along the Atlantic seashore. Housing is the least expensive category for seniors; utilities, transportation, health care and other items are also lower than state and national averages.
According to the Genworth Cost Care Survey 2021, the cost of assisted living is around $3,975 per month, also less than the state and national averages. Palm Coast offers many cost-saving programs for residents over the age of 60. Flagler County Senior Services has information on various services to help seniors save money.
In addition to providing a list of the best assisted living facilities in Palm Coast, FL, this guide provides an overview of the cost of assisted living in Palm Coast, as well as average costs for other types of care. Additionally, find a list of free and low-cost services that provide seniors with a variety of assistance in their communities.
The Cost of Assisted Living in Palm Coast, FL
Palm Coast's proximity to the Deltona area (Deltona, Daytona Beach and Ormond Beach) means the city shares the same monthly assisted living cost of $3,975, according to the Genworth Cost of Care Survey 2021. This is slightly less than the state median and far less than the national median. Punta Gorda and Tampa share the same rate at $3,350, while Orlando matches the state's average at $4,000 per month. Palm Bay has a cost of $4,461.
Palm Coast: $3,975
Florida: $4,000
United States: $4,500
Punta Gorda: $3,350
Tampa: $3,350
Orlando: $4,000
Palm Bay: $4,461
The Cost of Other Types of Care in Palm Coast, FL
The cost of assisted living averages $3,975 a month. In-home care and home health care cost about the same at $4,576 per month. Adult day health care, for seniors only needing care and supervision for a short period of time, costs $1,625. Nursing homes provide 24-hour skilled nursing care and are the most expensive option at $8,213 for a semi-private room or $9,049 for a private room.
In-Home Care: $4,576
Home Health Care: $4,576
Adult Day Health Care: $1,625
Assisted Living: $3,975
Nursing Home Facility (semi-private room): $8,213
Nursing Home Facility (private room): $9,049
Note: Data for Palm Coast was unavailable, so data for the nearest city, Deltona, was used instead.