Get Pricing & Availability for Assisted Living in Orlando, FL
Call (855) 481-6777 for immediate assistance and get more details
Page Reviewed / Updated – September 12, 2023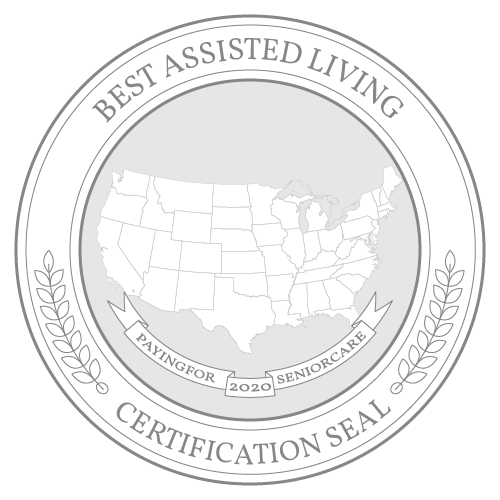 Orlando is one of the largest cities in Florida and it is a popular tourist destination. The city has an overall cost of living that is only slightly higher than the national average and state median. It offers a high quality of life and excellent health care options for budget-minded seniors.
Florida has no state income tax, meaning that social security income and withdrawals from retirement accounts are not taxed, giving seniors more money to enjoy the activities offered in Orlando. Assisted living costs around $4,585 per month which is close to the national median.
This guide discusses the costs of assisted living and lists resources for seniors in the city and across the state.
The Cost of Assisted Living in Orlando, FL
When determining how to finance Assisted Living, it's essential to first know the expense involved for your loved one to join a reputable community. With the ongoing increase in costs, having current information is crucial when budgeting for senior care. To help highlight the influence of inflation on senior living expenses, PayingForSeniorCare.com has collected cost data from its extensive network of over 75,000 senior living communities. This data represents the average cost of Assisted Living in Orlando and in 128 other cities in Florida.
Inflation & the Cost of Assisted Living in Orlando, FL
The average costs of assisted living have increased throughout the United States. Inflation has caused the monthly cost of care in Orlando to rise by 10% from 2022 to 2023. In Florida, assisted living costs grew by 9% to the current fees of $4,067 and across the country, costs increased by 10% to settle at $4,459. Costs in Tampa, Miami and Cape Coral all closely match this rate of increase.
Projections show an increase to around $4,938 in Orlando and $4,802 across the country by 2024. Fluctuating price trends all show the importance of senior financial planning.
| | | | |
| --- | --- | --- | --- |
| Location | 2022 Cost (Historical) | 2023 Cost (Current) | 2024 Cost (Estimated) |
| Orlando | $4,185 | $4,585 | $4,938 |
| U.S. Average | $4,070 | $4,459 | $4,802 |
| Florida | $3,727 | $4,067 | $4,438 |
| Tampa | $3,259 | $3,571 | $3,846 |
| Cape Coral | $4,373 | $4,791 | $5,160 |
| Miami | $2,168 | $2,375 | $2,558 |
The Cost of Other Types of Care in Orlando, FL
In Orlando, the average senior pays around $4,585 per month for assisted living services. Those seniors who require the additional care offered in memory care can expect to pay $5,100 each month. Independent living suits seniors who don't require care but enjoy all the amenities and social aspects of community living. This level of senior living costs around $3,784 per month. Seniors should consider location, budget and care requirements when choosing a senior living facility.
| | |
| --- | --- |
| Care Type | Cost |
| Assisted Living | $4,585 |
| Memory Care | $5,100 |
| Independent Living | $3,874 |
Financial Assistance for Assisted Living in Orlando, FL
Other Ways To Pay for Assisted Living in Orlando, FL
Since not everyone can afford to pay for assisted living out-of-pocket, it's important to find alternative methods to help make assisted living more affordable. Some of these options include:
Veterans Benefits
Life Insurance Policy
Long-Term Care Insurance
Reverse Mortgage
For additional information and planning, read our comprehensive guide to paying for senior care in Florida.
Free Resources for Seniors in Orlando, FL
Resources are available to Orlando seniors that address a variety of needs and help older adults live longer and healthier lives. These services include everything from insurance counseling to care management.
| | | |
| --- | --- | --- |
| Resource | Contact | Service |
| Florida Long-Term Care Ombudsman | (850) 414-2323 | The Florida Long-Term Care Ombudsman serves as an advocate for seniors in assisted living and other residential care homes. The ombudsman also provides education, works to resolve complaints filed by seniors and ensures facilities are maintaining state and federal standards. |
| Area Agency on Aging of Central Florida | (813) 740-3888 | Serving seniors aged 60 and older, the Area Agency on Aging of Central Florida connects seniors with available programs and services in the area. These resources include information on health care, insurance providers, caregiver assistance programs, government assistance and educational outreach. |
| Orange County Senior Centers | (407) 836-6280 | Orange County has two senior centers that provide a safe place for seniors to meet and socialize. These centers offer health and fitness, transportation, meals, arts and crafts, educational opportunities, special events, scheduled outings and health screenings. |
| Senior Resource Alliance | (800) 963-5337 | The Senior Resource Alliance is a nonprofit organization that serves seniors aged 60 and older in Brevard, Orange, Osceola and Seminole Counties. The organization plans, coordinates and develops programs that address the needs of the older population. It can provide information about Medicare, housing, financial assistance and meals. |
| Florida Council on Aging | (850) 222-8877 | The Florida Council on Aging helps seniors by offering a variety of services, including education, information sharing and program advocacy. The website also contains a database of resources and publications concerning aging. |
Rules and Regulations for Assisted Living Facilities in Orlando, FL
Assisted Living Communities in Orlando are required to follow a set of rules and regulations that are determined by the state. For an overview of those rules and regulations, see the information below. For more specific information, talk with your local community or Area Agency on Aging.
The 10 Best Assisted Living Facilities in Orlando, FL