Get Pricing & Availability for Assisted Living in Jacksonville, FL
Call (855) 481-6777 for immediate assistance and get more details
Page Reviewed / Updated – July 6, 2022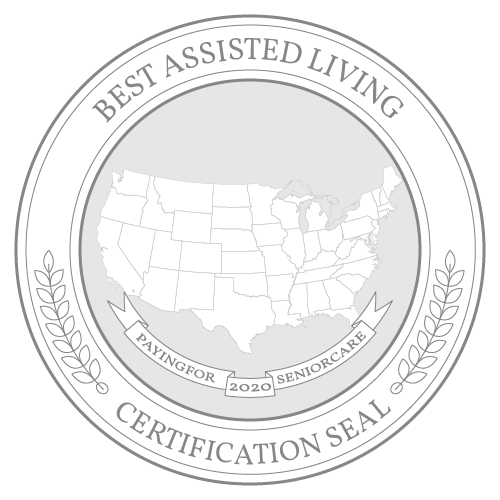 Ideal for seniors looking for an affordable beach retirement city, Jacksonville has a cost of living that's lower than most average cities across the nation. Seniors budgeting their expenses will also find groceries and health care less costly than the national average, and housing costs are nearly 20% lower than the state average.
The average assisted living cost in Jacksonville is $4,660, which is just $160 more than the national average and $660 more than the state average. However, Florida is one of the most tax-friendly states for seniors to live in. The state lacks income tax on Social Security benefits, pensions, IRAs, 401(k)s and other retirement income. There is also no inheritance tax or real estate taxes for families of seniors in long-term care.
The Cost of Assisted Living in Jacksonville, FL
According to the 2021 Genworth Cost of Care Survey, assisted living in Jacksonville is $4,660 per month, more than both the state average of $4,000 and the national average of $4,500. Panama City is one location with a higher assisted living cost at $5,081 per month. Pensacola and Miami have similar costs at $4,323 and $4,385 per month, respectively. Orlando facilities have the same average cost as the national average at $4,000.
Jacksonville: $4,660
Florida: $4,000
United States: $4,500
Pensacola: $4,323
Panama City: $5,081
Orlando: $4,000
Miami: $4,385
The Cost of Other Types of Care in Jacksonville, FL
Assisted living is just one type of long-term care option in Jacksonville. Those who prefer to delay residential care can choose in-home care at $4,481 per month or add medical care with home health care for an additional $286 per month. Minimal assistance during the daytime hours only is provided via adult day health care at $1,625 per month, while nursing homes offer the most comprehensive care, with a semiprivate room costing $8,213 and a private room starting at $8,882.
Assisted Living Facility: $4,660
In-Home Care: $4,481
Home Health Care: $4,767
Adult Day Health Care: $1,625
Nursing Home Facility (semiprivate room): $8,213
Nursing Homes Facility (private room): $8,882
Financial Assistance for Assisted Living in Jacksonville, FL
Other Ways To Pay for Assisted Living in Jacksonville, FL
Since not everyone can afford to pay for assisted living out-of-pocket, it's important to find alternative methods to help make assisted living more affordable. Some of these options include:
Veterans Benefits
Life Insurance Policy
Long-Term Care Insurance
Reverse Mortgage
For additional information and planning, read our comprehensive guide to paying for senior care in Florida.
Free Resources for Seniors in Jacksonville, FL
Seniors in Jacksonville have access to several organizations that help provide information on assisted living. These organizations also can provide assistance with insurance counseling, home and community-based services and case management.
| | | |
| --- | --- | --- |
| Resource | Contact | Service |
| Department of Elder Affairs | (850) 414-2999 | The Florida Department of Elder Affairs promotes the safety, health and well-being of older adults throughout the state of Florida. The department offers a variety of services, including an elder helpline, housing, community service, transportation, caregiving, elder protection, senior companions and food assistance. |
| Senior Resource Association | (772) 569-0760 | The Senior Resource Association is a nonprofit organization that helps seniors live long and productive lives. Programs offered through this organization include meals, transportation, guardianship, information and referrals, health and fitness and adult enrichment. |
| Senior Resource Alliance | (800) 963-5337 | The Senior Resource Alliance is a nonprofit that serves seniors aged 60 years of age and older through planning, coordination, development and evaluation of programs and services. The alliance offers insurance counseling, housing, food, caregiving and utility assistance. |
| Florida Department of Veterans Affairs | (727) 319-7440 | The Florida Department of Veterans Affairs helps men and women who've served in the military locate the programs and services that provide the most benefit. The Aid and Attendance Housing Benefit is one program that pays reimbursements for services used in long-term care. |
| Florida Council on Aging | (850) 222-8877 | The Florida Council on Aging provides educational opportunities, information sharing, advocacy, and a list of publications and resources of interest to seniors in the state. One service — the long-term care ombudsman — helps protect the health and safety of seniors in long-term care. |
Rules and Regulations for Assisted Living Facilities in Jacksonville, FL
Assisted Living Communities in Jacksonville are required to follow a set of rules and regulations that are determined by the state. For an overview of those rules and regulations, see the information below. For more specific information, talk with your local community or Area Agency on Aging.
The 10 Best Assisted Living Facilities in Jacksonville, FL