Get Pricing & Availability for Assisted Living in Clearwater, FL
Call (855) 481-6777 for immediate assistance and get more details
Page Reviewed / Updated – September 30, 2022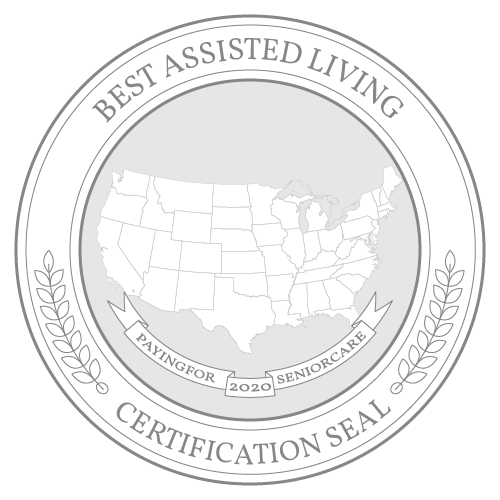 Clearwater, FL, is a budget-friendly option for seniors because of its low overall cost of living, comparatively affordable health care and no state income taxes. The city also has some of the cheapest assisted living costs in Florida. According to the Genworth 2021 Cost of Care Survey, residential care facilities in this city charge an estimated $3,350 per month for care, which is significantly below state and national averages. Seniors with restrictive budgets may qualify for Assistive Care Services, a Medicaid waiver that reimburses for services such as personal care services, help with medication administration and health support.
In addition to providing a list of the best assisted living facilities in Clearwater, FL, this guide provides an overview of the cost of assisted living in Clearwater, as well as average costs for other types of care. Additionally, find a list of free and low-cost services that provide seniors with a variety of assistance in their communities.
The Cost of Assisted Living in Clearwater, FL
Clearwater is near Tampa and shares that city's average assisted living rate of $3,350, which is less than state and national median costs. Local care costs are nearly $1,900 less than in The Villages, where monthly fees approach the highest in the state at $5,208. In North Port and Orlando, assisted living facilities charge about $700 more than in Clearwater. In Lakeland, rates are slightly lower at $3,300.
Clearwater: $3,350
Florida: $4,000
United States: $4,500
The Villages: $5,208
North Port: $4,145
Lakeland: $3,300
Orlando: $4,000
The Cost of Other Types of Care in Clearwater, FL
Assisted living facilities in Clearwater charge $3,350, making this one of the cheapest long-term care options in the city. Seniors who live at home pay considerably higher rates of $4,767 for home care and $4,862 for home health care, though those who opt for adult day health care pay $2,123. Nursing home care is more than double the cost of assisted living, with seniors paying an average of $8,927 for a semi-private room and $9,885 for a private room.
Assisted Living Facility: $3,350
In-Home Care: $4,767
Home Health Care: $4,862
Adult Day Health Care: $2,123
Nursing Home Care (semi-private room): $8,927
Nursing Home Care (private room): $9,885
Note: Data for Clearwater was unavailable, so data for the nearest city, Tampa, was used instead.