Get Pricing & Availability for Assisted Living in Boca Raton, FL
Call (855) 481-6777 for immediate assistance and get more details
Page Reviewed / Updated – October 06, 2020
The 10 Best Assisted Living Facilities in Boca Raton, FL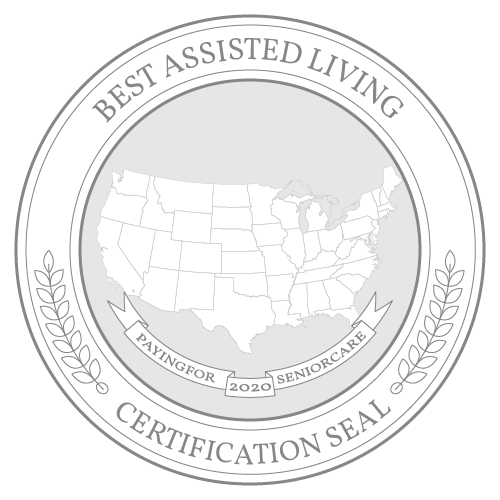 Seniors seeking a hot, snow-free city to enjoy their retirement years may find that Boca Raton, Florida, meets their needs. Located along Florida's Atlantic coast, just north of Fort Lauderdale, Boca Raton offers seniors easy access to ocean beaches, nature preserves and plenty of upscale shops and restaurants.
The city is home to just under 100,000 residents, and just over one in four are aged 65 and older. As is typical in southern Florida, the summers are long, hot and humid, while the winters are short and mild, with temperatures rarely dipping below the mid-50s. Local attractions include the oceanfront Gumbo Limbo Nature Center, Butterfly World and the Morikami Museum and Japanese Gardens.
Note: Information for Boca Raton was not available, so data from the nearest city, Miami, was used.
Read our list of the top 10 assisted living facilities in Boca Raton to find the perfect fit for your loved one. Additionally, find out more about the cost of assisted living in Boca Raton and what financial assistance programs are available.
The Cost of Senior Living and Care in Boca Raton
How much does Assisted Living Cost in Boca Raton?
How much does Home Care Cost in Boca Raton?
How much does Adult Day Care Cost in Boca Raton?
How much does Nursing Home Costs in Boca Raton?
Financial Assistance Programs in Boca Raton
Medicaid Program in Boca Raton
Other Financial Assistance Programs in Boca Raton
More Senior Living Resources in Boca Raton
| | | |
| --- | --- | --- |
| Resource | Phone Number | Description |
| Low-Income Home Energy Assistance Program (LIHEAP). | (561) 996-0660 | LIHEAP provides emergency assistance for Boca Raton seniors who need help paying for their utility bills. Income and asset limitations apply. Applications from Boca Raton seniors may go through Palm Beach Community Action. |
| Program of All-Inclusive Care for the Elderly (PACE). | (561) 868-2999 | PACE helps seniors in Boca Raton who would otherwise qualify for residential care pay some of the cost of in-home care. Eligibility guidelines apply, and applications may be made through the program's Palm Beach office. |
| Comprehensive Assessment and Review for Long-Term Care Services (CARES) | (866) 880-4080 | CARES is a federally mandated program for seniors in Boca Raton who have requested placement in a residential care facility. As part of the process, the program provides free in-home health and needs screenings to determine a senior's optimal level of care. For seniors capable of aging in place, the program may assist with finding a caregiver. Applications may be made by phone. |
| Boca Raton Senior Housing Agency | (561) 206-6200 | The Boca Raton Senior Housing Agency helps seniors in Palm Beach County find affordable housing in the area. This program is funded by the federal Section 8 housing program and may have a waiting list for applicants. Applications may be submitted in person with a benefits intake worker. |