Get Pricing & Availability for Assisted Living in Boca Raton, FL
Call (855) 481-6777 for immediate assistance and get more details
Page Reviewed / Updated – July 18, 20220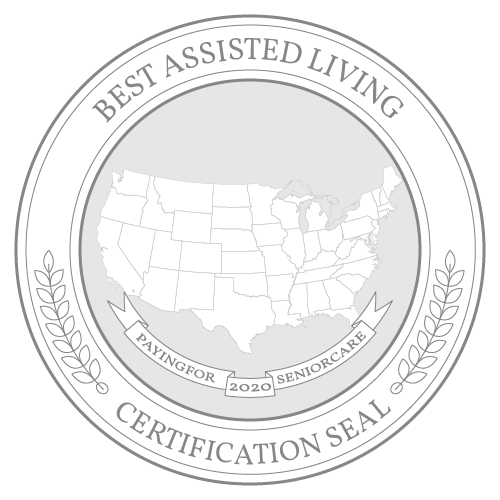 The coastal community of Boca Raton is an affluent city in the southeastern region of Florida near cultural amenities and medical facilities, including Boca Raton Regional Hospital, a leading hospital in the state. The city's cost of living is about 20% higher than the state and national medians, but monthly assisted living rates are affordable at $4,385. There are several programs and agencies that help older adults afford long-term care costs, including the Statewide Medicaid Managed Care Long-Term Care Program. Additionally, Florida doesn't have a state income tax, which may enable older adults to put more of their retirement income toward their care.
This guide for assisted living in Boca Raton provides more information on what seniors pay for local assisted living services and other long-term care options. It also lists some options for older adults who need help covering care costs and an overview of highly rated facilities in the region.
The Cost of Assisted Living in Boca Raton, FL
The 2021 Genworth Cost of Care Survey shows that in Boca Raton, assisted living facilities charge approximately $4,385 per month for services.
Boca Raton's assisted living rates are nearly $400 higher than the state median of $4,000 but affordable compared to the national average of $4,500. The city may be a less expensive alternative to obtaining care in Palm Bay, where assisted living costs approximately $4,461 per month. In Port St. Lucie, rates are lower at $3,763, and in Punta Gorda, seniors pay $3,350. Those seeking even cheaper care might consider Gainesville, where older adults pay $2,350 for services.
Boca Raton: $4,385
Florida: $4,000
United States: $4,500
Port St. Lucie: $3,763
Punta Gorda: $3,350
Palm Bay: $4,461
Gainesville: $2,350
The Cost of Other Types of Care in Boca Raton, FL
Assisted living facilities charge $4,385 per month for services, which is equal to the cost of specialized home health care and a couple of hundred dollars higher than basic in-home care, which costs $4,195 per month. Adult day health care is the cheapest local senior care option at $1,517. Nursing home care is considerably more expensive, with facilities charging $9,019 for semiprivate rooms and $10,904 for private accommodations.
In-Home Care: $4,195
Home Health Care: $4,385
Adult Day Health Care: $1,517
Assisted Living Facility: $4,385
Nursing Home Facility (semiprivate room): $9,019
Nursing Home Facility (private room): $10,904
Note: Data for Boca Raton was unavailable, so data for the nearest city, Miami, was used instead.
Financial Assistance for Assisted Living in Boca Raton, FL
Other Ways To Pay for Assisted Living in Boca Raton, FL
Since not everyone can afford to pay for assisted living out-of-pocket, it's important to find alternative methods to help make assisted living more affordable. Some of these options include:
Veterans Benefits
Life Insurance Policy
Long-Term Care Insurance
Reverse Mortgage
For additional information and planning, read our comprehensive guide to paying for senior care in Florida.
Free Resources for Seniors in Boca Raton, FL
Older adults in Boca Raton can contact several nonprofit organizations for free assistance with finding the best long-term care options for their needs and identifying ways to pay for residential care.
| | | |
| --- | --- | --- |
| Resource | Contact | Service |
| The Volen Center | (561) 395-8920 | The Volen Center serves seniors in Boca Raton through free and low-cost congregate meals, educational opportunities and recreational activities. At this center, older adults participate in table games, exercise classes, parties and socials, day trips and gardening. It also provides supportive services to help older adults make informed decisions regarding their long-term care options, and it offers transportation services to supplement what seniors obtain through assisted living. |
| Area Agency on Aging of Palm Beach/Treasure Coast | (561) 684-5885 | The local Area Agency on Aging provides nearly two dozen free and low-cost supportive services to those aged 60 and over. Through the AAA, seniors in Boca Raton access evidence-based programming, such as A Matter of Balance, as well as services such as durable medical equipment loans, transportation services, nutrition counseling and financial risk reduction services. The agency also has a toll-free helpline seniors can call for information and referrals to community-based programs. |
| Palm Beach Vet Center | (561) 422-1201 | The Palm Beach Vet Center is located in Greenacres, about 20 miles north of Boca Raton. This center provides in-person and over-the-phone assistance to older veterans to help them access state and federal VA benefits and community-based services. The center can also provide more information on the state's eight veterans' homes. |
| Legal Aid Society of Palm Beach County | (561) 655-8944 | The Legal Aid Society has legal specialists who help older adults obtain public benefits that may help cover assisted living, including Supplemental Security Income and the Optional State Supplementation Program, Social Security Disability Insurance and Medicaid. The office can also help with issues such as public and veterans' benefits overpayment and denied health insurance claims. |
| Serving Health Insurance Needs of Elders | (800) 963-5337 | SHINE is a statewide program that provides comprehensive information on Medicare through community presentations and one-on-one counseling. It operates a free helpline seniors can call to speak with trained volunteers who can answer their questions about Medicare coverage, out-of-pocket costs and enrollment deadlines and give advice on Medigap and Medicare Advantage plans available in Boca Raton. Seniors can also get information on the state's Medicaid program, including coverage and eligibility criteria. |
Rules and Regulations for Assisted Living Facilities in Boca Raton, FL
Assisted Living Communities in Boca Raton are required to follow a set of rules and regulations that are determined by the state. For an overview of those rules and regulations, see the information below. For more specific information, talk with your local community or Area Agency on Aging.
The 10 Best Assisted Living Facilities in Boca Raton, FL