Get Pricing & Availability for Assisted Living in Tallahassee, FL
Call (855) 481-6777 for immediate assistance and get more details
Page Reviewed / Updated – November 18, 2020
The 10 Best Assisted Living Facilities in Tallahassee, FL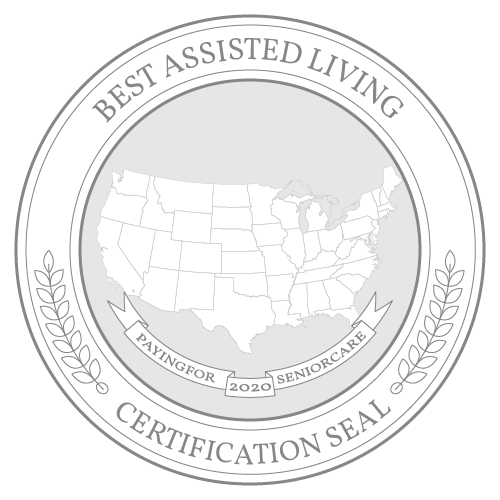 Named one of the South's Best Cities by Southern Living Magazine two years in a row, Tallahassee captivates visitors and residents with over 700 miles of wooded trails and historic beauty. There is plenty of rich history everywhere you turn in the city, and many assisted living facilities for seniors are actually housed in renovated mansions, adding to the charm of retiring in Tallahassee. The town recognizes its senior population and helps contribute to their well-being via the Tallahassee Senior Center.
In fact, 10% of the population of Tallahassee is over the age of 65, most likely because of the attractive warm climate and the endless entertainment options in the scenic but busy city. While there are some warm and humid summer days, there are also about 233 sunny days a year which is attractive to many snowbirds looking for a new place to call home.
Take a minute to check out our top 10 list of assisted living facilities in Tallahassee, FL. Additionally, find out more about the cost of assisted living in Tallahassee and what financial assistance programs are available.
The Cost of Senior Living and Care in Tallahassee
Based on Genworth 2018 Cost of Care Survey figures, the cost of senior care in Tallahassee can be expensive or affordable, depending on the type of care. While assisted living and home care are relatively costly in the state capital, adult day care and nursing home care are less expensive in relation to other areas in Florida.
Assisted living in Tallahassee is considered expensive as it's more costly than the state median by almost $840, and costs almost $340 higher than the U.S. average of $4,000. Although home care in Tallahassee costs $200 higher than the Florida average, it's on par with the national median of $4,004.
Adult day care, however, is practically affordable in the state capital, being almost $220 cheaper than the state average, and around $310 lower than the national median of $1,560. And although nursing home care in Tallahassee is almost $380 higher than the U.S. median of $7,441, it's less expensive than the Florida statewide average by $335.
How much does Assisted Living Cost in Tallahassee?
Tallahassee has one of the most expensive costs of assisted living in Florida with a monthly average of $4,339, around $840 higher than the state median of $3,500. It's also about $1,500 more expensive than the average cost of assisted living in Lakeland, which has the lowest rate of $2,808 per month.
Some of the more expensive monthly averages for assisted living are seen in Naples at $5,448 and Jacksonville at $4,425. Many Central Florida cities are more affordable, including Ocala, Orlando, and Tampa, where the average costs are close in the $3,300 range. Gainesville averages $3,775 per month, cheaper than Tallahassee by about $560.

How much does Home Care Cost in Tallahassee?
The average monthly cost of home care in Tallahassee is one of the highest in the state at $4,004, which is more costly by $200 than the statewide average of $3,804. It's also on par with the cost of home care in Orlando, while the most expensive cities for home care are Panama City with an average cost of $4,385 monthly, and Naples at $4,195.
The cheapest city for home care is Sebring with a monthly average of $3,051, saving seniors around $950 when compared with Tallahassee. Within north Florida, the more affordable home care costs are in Crestview at $3,552 and Pensacola at $3,575, both over $400 lower than in the state capital.

How much does Adult Day Care Cost in Tallahassee?
With a monthly average cost of $1,246, adult day care in Tallahassee is the cheapest in Florida, and it's approximately $220 cheaper than the state average of $1,463. The most expensive city for adult day care is Jacksonville with an average monthly cost of $2,080, which is about $830 higher than Tallahassee. Other affordable areas for adult day care are Orlando at $1,300 per month, as well as Pensacola, Ocala, and Miami at $1,408 on average.
How much does Nursing Home Costs in Tallahassee?
Nursing home care is relatively affordable in Tallahassee at $7,817 per month, which is $335 lower than the state average of $8,152. While Pensacola has the same average cost as Tallahassee, the least expensive city for nursing home care is Jacksonville at $7,118, which is almost $700 less than in the state capital.
Other cities in the north part of Florida that are more affordable than Tallahassee include Panama City and Ocala, both at $7,452. The most expensive city for nursing home care is Naples at $10,319, costing seniors approximately $2,500 more than in Tallahassee.

Financial Assistance Programs in Tallahassee
Medicaid Program in Tallahassee
Medicaid programs in Tallahassee and the rest of Florida cover the cost of medical, dental, and long-term care services for eligible members. The Statewide Medicaid Managed Care Long-Term Care (SMMC LTC) program particularly benefits low-income citizens who are qualified to receive a nursing home level of care in community-based settings, such as private homes, adult day care centers, and assisted living facilities.
The entitlement program that provides full benefits to eligible seniors in Tallahassee is the Medicaid for Aged and Disabled Individuals (MEDS-AD). Qualified seniors must be 65 and older. The monthly maximum income for single applicants is $891 per month, while the asset limit is $5,000. For married elderly couples, the combined monthly earnings must be at most $1,208, and their countable assets must not exceed $6,000.
Low-income seniors requiring nursing home placement may benefit from the Institutional Care Program (ICP) which pays for the cost of institutional care and medical services, while the Program for All-Inclusive Care for the Elderly (PACE) allows eligible seniors to receive both long-term care and medical services in community-based settings. Applicants for both ICP and PACE are subject to a screening process by the Department of Elder Affairs, Comprehensive Assessment and Review for Long-Term Care Services
Medicaid applications may be done through the following options:
Apply online at the Automated Community Connection to Economic Self Sufficiency (ACCESS) website
Visit or call the ACCESS service center in Tallahassee: 2810 Sharer Road, Unit 24, (850) 414-6090
Visit one of DCF Community Partner locations in Tallahassee. View the list of locations for Leon County list here.
Request for paper application by calling 1-866-762-2237, and submit the completed application to the nearest ACCESS service center personally or by mail
Other Financial Assistance Programs in Tallahassee
Optional State Supplementation (OSS) Program
The Optional State Supplementation program grants cash assistance on room and board expenses to Tallahassee seniors 65 and older who reside in licensed assisted living facilities, adult family care homes, and mental health residential treatment facilities. For detailed information on the program's covered services, eligibility standards, and application requirements, see our OSS guide.
Home Care for the Elderly (HCE) Program
The Home Care for the Elderly program provides subsidy checks to Tallahassee seniors 60 and above to let them stay in their private homes or similar family-type living arrangements instead of live in nursing homes and other institutional facilities. The basic subsidy covers elderly support and medical services, and special subsidy may be provided to eligible seniors for additional services and supplies. Read more about the applicable services, eligibility requirements, and application information on our HCE guide.
Community Care for the Elderly (CCE) Program
The Community Care for the Elderly program benefits functionally impaired seniors in Tallahassee through community-based services including personal care, medical supplies, home-delivered meals, emergency home repair, legal assistance, and other services that allow them to receive care in a community setting instead of a nursing home. Refer to our CCE guide for further information on covered services, eligibility, and how to apply.
Alzheimer's Disease Initiative (ADI)
The Alzheimer's Disease Initiative supports affected seniors in Tallahassee and their caregivers and family members in dealing with Alzheimer's and other related cognitive disorders. Caregivers may receive training, respite services, and other forms of support including case management services and medical supplies. See further information on this program's scope, eligibility criteria, and application instructions through our ADI guide.
Respite for Elders Living in Everyday Families (RELIEF) Program
The RELIEF program offers in-home respite services to support the family members and caregivers of eligible Tallahassee seniors who are frail or diagnosed with Alzheimer's and other forms of dementia. Learn more about the benefits, eligibility, and application requirements for this program by reading our RELIEF guide.
[h 9]
More Senior Living Resources in Tallahassee
[/h]
| | | |
| --- | --- | --- |
| Resource | Phone Number | Description |
| Tallahassee Housing Authority | (850) 385-6126 | The Tallahassee Housing Authority administers public housing and Section 8 choice voucher programs for the benefit of low-income citizens, including qualified elderly residents. |
| Good Neighbor Program | (850) 222-2043 | The Good Neighbor Program by the Capital Area Community Action Agency provides financial assistance to low-income Tallahassee seniors to pay for weatherization services, including ceiling insulation, heating and cooling repairs, leak repairs, and energy audits. |
| Elder Care Services Emergency Energy Assistance | (800) 963-5337 | Elder Care Services, Inc. provides emergency financial assistance to seniors in Tallahassee to help pay for their utility and propane gas bills, once every summer and once in the winter. Free fans and heaters may also be provided, subject to availability of donations. |
| Lake Ella Manor | (850) 224-1341 | The 72-unit Lake Ella Manor by the Retirement Housing Foundation is an apartment building in the Levy Park area, providing subsidized housing through income-based rent to low-income seniors 62 and older in Tallahassee. |
| Westminster Gardens | (850) 224-8021 | The Westminster Gardens is a Westminster Communities of Florida high-rise residential establishment in the Governor's Walk district of Tallahassee, which offers affordable rental apartments for low-income seniors 62 and older. |
| Oakridge Townhouses | (850) 942-6330 | Oakridge Townhouses is an affordable apartment complex by Goodwill Industries – Big Bend, Inc., purposely built for low-income seniors and persons with disabilities in Tallahassee. |
| Miccosukee Hills Apartments | (850) 878-5844 | Miccosukee Hills Apartments is a pet-friendly 106-unit affordable housing community with a country setting in Tallahassee for low-income seniors and persons with disabilities. |
For additional information and planning, please read our comprehensive guide to paying for senior care in Florida.