Get Pricing & Availability for Assisted Living in Sarasota, FL
Call (855) 481-6777 for immediate assistance and get more details
Page Reviewed / Updated – July 6, 2022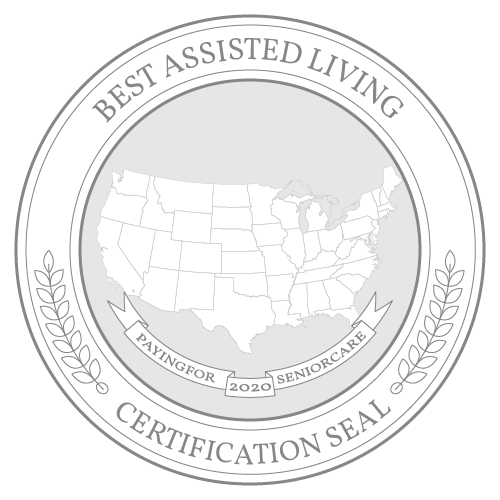 Sarasota is situated south of Tampa on the Gulf Coast in Sarasota County, which is listed on the AARP Age-Friendly Network. Year-round sunny skies and warm temperatures, high access to health care and a broad range of senior services and programs available are among the reasons this city is recognized as the top retirement destination in the nation. Its cost of living is slightly higher than the national average but consistent with the state average, and because Florida doesn't have a state income tax, older adults may have more income to put toward long-term care. Despite the region's desirability, local assisted living rates are affordable at $4,195 per month.
This guide provides more information on how assisted living rates in Sarasota compare to other communities in Florida as well as to the nation as a whole. It also highlights resources that provide free and low-cost services to older adults and includes a list of the top local assisted living facilities.
The Cost of Assisted Living in Sarasota, FL
The 2021 Genworth Cost of Care Survey shows seniors in Sarasota pay $4,145 per month for assisted living. This is a little higher than Florida's average rate of $4,000, but it's affordable compared to the national average of $4,500.
Assisted living rates across Florida vary considerably. Tampa, which is just 60 miles north of Sarasota, has some of the lowest rates in the state at $3,350. In Miami, care costs average $4,385, and in Florida's capital city of Tallahassee, fees average $4,650. The Villages, which is a 60+ community in Central Florida, has relatively high assisted living rates at $5,208 monthly.
Sarasota: $4,145
Florida: $4,000
United States: $4,500
Tampa: $3,350
The Villages: $5,208
Miami: $4,385
Tallahassee: $4,650
The Cost of Other Types of Care in Sarasota, FL
Seniors in Sarasota have a range of long-term care options at multiple price points to choose from. Nursing home care is the most expensive, with seniors paying $9,490 per month for shared rooms and $10,615 for private. Older adults who obtain care in their own homes pay $5,720 for in-home care and home health care, and those who live in assisted living facilities pay $4,145 for services. Adult day health care is the cheapest option at $2,080 per month.
In-Home Care: $5,720
Home Health Care: $5,720
Adult Day Health Care: $2,080
Assisted Living Facility: $4,145
Nursing Home Facility (semiprivate room): $9,490
Nursing Home Facility (private room): $10,615
Note: Data for Sarasota was unavailable, so data for the nearest city, North Port, was used instead.
Financial Assistance for Assisted Living in Sarasota, FL
Other Ways To Pay for Assisted Living in Sarasota, FL
Since not everyone can afford to pay for assisted living out-of-pocket, it's important to find alternative methods to help make assisted living more affordable. Some of these options include:
Veterans Benefits
Life Insurance Policy
Long-Term Care Insurance
Reverse Mortgage
For additional information and planning, read our comprehensive guide to paying for senior care in Florida.
Free Resources for Seniors in Sarasota, FL
In Sarasota, older adults have access to a range of resources to help them make informed decisions regarding their care needs and options. Through the following table, seniors can find options counselors and information specialists.
| | | |
| --- | --- | --- |
| Resource | Contact | Service |
| Senior Friendship Centers | (941) 955-2122 | Senior Friendship Centers provide a range of social and recreational programs for older adults, including dancing, billiards, library visits, affordable classes and congregate meals. The center also provides volunteer opportunities and one-on-one assistance with accessing public benefits, such as Medicare, Medicaid and Social Security Disability Insurance. Membership is required, but full and partial scholarships may be available for qualifying individuals. |
| Area Agency on Aging for Southwest Florida | (239) 652-6900 | The Area Agency on Aging for Southwest Florida provides free resources and assistance with finding long-term care solutions in the Sarasota region. This agency has options counselors who help older adults locate community-based services and understand their Medicare benefits. It operates the Elder Helpline, which provides over-the-phone benefits counseling and assistance. It also offers the Elder Abuse Education & Prevention program to increase awareness of elder abuse and neglect and how to recognize signs in long-term care communities. |
| Veterans Services | (941) 861-8387 | Sarasota County's Veterans Services office is situated in Sarasota. It helps older veterans access services in the community, including transportation services and counseling, and apply for benefits, such as disability compensation, Aid and Attendance, veterans' and survivors' pensions and Veterans Preference. It also operates the Sarasota Vet Center, which provides in-person and over-the-phone benefits assistance. |
| Gulfcoast Legal Services | (941) 746-6151 | Gulfcoast Legal Services is a regional nonprofit legal organization that specializes in age-related issues, such as resolving problems with the quality of care in assisted living facilities, applying for public benefits and accessing veterans' services. It promotes financial security for seniors by representing them in cases involving garnishment of Social Security benefits and addressing burdensome medical bills. It also helps seniors draft life-planning documents, such as wills and advance directives. |
Rules and Regulations for Assisted Living Facilities in Sarasota, FL
Assisted Living Communities in Sarasota are required to follow a set of rules and regulations that are determined by the state. For an overview of those rules and regulations, see the information below. For more specific information, talk with your local community or Area Agency on Aging.
The 10 Best Assisted Living Facilities in Sarasota, FL