Get Pricing & Availability for Assisted Living in Sarasota, FL
Call (855) 481-6777 for immediate assistance and get more details
Page Reviewed / Updated – September 15, 2020
The 10 Best Assisted Living Facilities in Sarasota, FL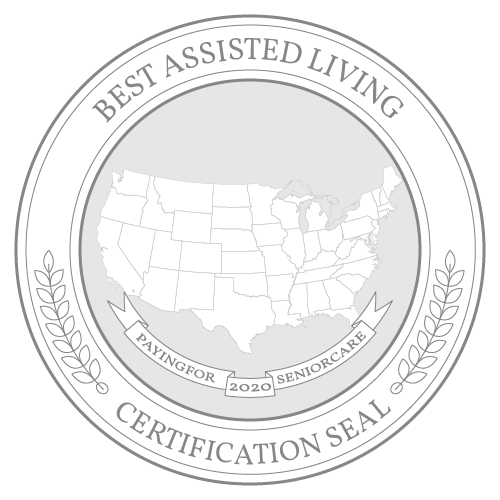 Once the winter headquarters of Ringling Brothers Circus, Sarasota is a resort city on Florida's Gulf Coast, just a few minutes' drive south of Tampa-St. Petersburg. Home to the Ringling Museum of Art, which showcases both the old masters and the latest modern art, the city is bordered by miles of glittering white sandy beaches.
Sarasota is a magnet for seniors from around the country. Nearly 28% of the city's 58,000 residents are seniors aged 65 and over, making the area one of the most senior-dense communities in the world. In addition to the generally warm climate that invites active seniors out for golf and other fun, Sarasota is a relatively affordable place for seniors to live. Florida charges no tax on income of any kind, which puts Social Security and other retirement income out of reach, and seniors in Sarasota may qualify for a reduction in their annual property tax bill.
Assisted living in Sarasota costs an average of $3,250 a month, according to Genworth Financial's 2019 Cost of Care Survey. The state average seniors pay in the rest of Florida is $3,500 a month for similar services, which is well below the national average of $4,051 a month for assisted living.
Note: Prices for Sarasota are not available, so costs for the nearest city, Tampa, are used instead.
Read our list of the top 10 assisted living facilities in Sarasota to find the ideal home for you. Additionally, find out more about the cost of assisted living in Sarasota and what financial assistance programs are available.
The Cost of Senior Living and Care in Sarasota
In the Sarasota area, senior care in general is slightly more expensive than the state average. According to the Genworth 2018 Cost of Care Survey, all types of senior care in Sarasota have a higher average monthly cost than the rest of Florida.
Note:Data on the average cost of senior care wasn't available for Sarasota, so the data for the closest major city, North Port, was used.
How much does Assisted Living Cost in Sarasota?
The average cost of assisted living in Sarasota is $3,874 a month, which is an increase of roughly 10 percent from the cost in Florida as a whole. In nearby Tampa the cost averages around $600 less per month, which is comparable to other large cities, such as Miami and Orlando.
The cheapest area in the state is Lakeland, with assisted living costs at an average of $2,808 a month, while the most expensive area is The Villages at $5,031 a month.
How much does Home Care Cost in Sarasota?
The average cost of home care in the Sarasota area is $3,813 a month, which is based on the annual rate, assuming 44 hours of care each week. This makes the Sarasota area costs almost identical to the Florida average of $3,804 a month.
In nearby Tampa, home health care is slightly less expensive than Sarasota at $3,718 a month. The cheapest area in the state is Sebring at an average of $3,051 a month, while the most expensive areas are Punta Gorda and Panama City, both with an average of $4,385 a month.
How much does Adult Day Care Cost in Sarasota?
The cost of adult day care in Sarasota averages $1,907 a month, which is about 30 percent more expensive than the state average of $1,463. In nearby Tampa, the average cost is the same at $1,907.
The cheapest areas for adult day care in Florida are Tallahassee and Orlando at $1,246 and $1,300 a month respectively. The most expensive area is Jacksonville at $2,080 a month.
How much does Nursing Home Costs in Sarasota?
Sarasota has one of the highest average costs for nursing home care in all of Florida at $8,669 a month for a semi-private room compared to the state average of $8,152. In nearby Tampa, the average cost per month is around $300 cheaper than Sarasota.
The most expensive area for nursing home care is Naples with an average of $10,319 a month, while the least expensive area is Jacksonville at $7,118 a month.
Financial Assistance Programs in Sarasota
Medicaid Program in Sarasota
In Sarasota, seniors can benefit from the Statewide Medicaid Managed Care program (SMMC). The SMMC program is comprised of three main plans:
Managed Medical Assistance (MMA)
Applicants must choose one or more of these plans.
Seniors who need home care, or those in an assisted living or a nursing facility, should apply for the Long-Term Care (LTC) program. The Managed Medical Assistance (MMA) program covers other services, such as doctor visits, prescriptions, hospital care, mental health care and transportation for approved purposes.
To be eligible, the applicant must:
Be a legal resident of Florida
Be at least 65 years old (or disabled by Social Security standards if under 65
Have been assessed as needing a nursing facility level of care
In Florida, Medicaid for nursing homes is an entitlement, which means that all seniors who meet the financial eligibility requirements are guaranteed to receive help paying for their nursing home stay. However, Medicaid benefits are not guaranteed for all seniors in assisted living or in-home care; there is a waiting list.
To apply for the Long-Term Care (LTC) program, seniors or their guardians should contact the local Area Agency on Aging, which is the Southwest Florida branch for Sarasota residents. Another option is to call the Elder Helpline at (800) 262-2243 to request an interview for home and community based services.
For more information, including eligibility requirements and help applying for these services, read our detailed SMMC guide.
Other Financial Assistance Programs
Optional State Supplementation (OSS)
Sarasota residents aged 65 and above may be eligible for the OSS program, which helps to pay for room and board in approved categories of residential care. This covers seniors who have been assessed as needing residential care, such as in an adult family care home, assisted living facility or a mental health residential treatment facility. Income and asset requirements include:
A limit of $828.40 for individuals in family care homes or assisted living
A limit of $1,6,56.80 for couples in family care homes or assisted living
A limit of $935.00 for individuals in a mental health facility
A limit of $1,870.00 for couples in a mental health facility
A limit of $2,000 in individual assets
A limit of $3,000 in joint assets
Applications can be filled out at Florida's Department of Children and Families. Read our OSS guide for more information.
Community Care for the Elderly (CCE)
The CCE program is for Sarasota residents aged 60 and above who have been assessed and determined to be functionally impaired but would prefer to remain living in the community as opposed to a residential facility.
If approved for the CCE program, seniors are eligible to receive various goods and services, such as adult day care, companionship, homemaker services, home health aides, meal delivery, shopping assistance, transportation and more.
Read our CCE guide for more detailed information on eligibility, benefits, services and help in applying for this program.
Respite for Elders Living in Everyday Families (RELIEF)
Sarasota residents who act as caregivers for seniors aged 60 and above who are unable to care for themselves, or those diagnosed with Alzheimer's or dementia, can apply for the RELIEF program. This is a free program designed to reduce the need for nursing home placement by allowing seniors to live with family. In Sarasota, RELIEF is managed by the Area Agency on Aging for Southwest Florida.
Read our RELIEF guide for more detailed information on the program including eligibility requirements, benefits and help in applying.
Alzheimer's Disease Initiative (ADI)
The ADI provides seniors and their caregivers in Sarasota with support through education and services related to Alzheimer's, dementia and other memory disorders. Services include short-term respite care, either in-home or in a facility, such as an adult day care center, as well as longer-term respite of up to 30 days in a residential memory care community.
This program can't be used by anyone enrolled in a Medicaid funded long-term care program. Read more about the eligibility requirements, benefits and how to apply in our ADI guide.
Home Care for the Elderly (HCE)
HCE is another program for caregivers that provides payments to help care for low-income seniors. In this program, seniors may either live in their own home or the caregiver's residence. HCE payments are split into two categories: basic and special. Basic payments cover housing, food, clothing and medical services. Special payments cover various medical items and services, such as equipment and home nursing.
All payments are given directly to the caregiver, as opposed to most similar programs around the country that pay the person being treated. Read our HCE guide for more detailed information on this program including eligibility, services and how to apply.
More Senior Living Resources in Sarasota
| | | |
| --- | --- | --- |
| | Phone Number | Description |
| | (941) 361-6210 | The Sarasota Housing Authority has a program for low-income residents who are elderly or disabled. Currently, there are two high rises with 175 one-bedroom apartments in total. |
| | (603) 766-3570 | Embrace Living Communities has low-income housing at their Beneva Oaks Apartments location near downtown Sarasota. ELC is a federally funded nonprofit and also accepts donations. |
| | (941) 366-0430 | United Church Homes is a nonprofit that operates various affordable housing communities around the country. Meadow Park has 45 one-bedroom apartments near downtown Sarasota. Rent is subsidized by the Department of Housing and Urban Development (HUD). |
| | (941) 955-9627 | Sunshine Village is another United Church Homes property where rent is subsidized by HUD, It is near downtown Sarasota and has 58 apartments for seniors 62 and above and the physically handicapped. |
| | (941) 355-4457 | This apartment community has 80 one- and two-bedroom units for seniors aged 55 and above. Bayou Oaks Apartments accepts Section 8 vouchers and is also part of the Section 42 Low-Income Housing Tax Credit program (LIHTC), which puts a limit on the maximum monthly rent. |
| | (800)-963-5337 | Florida's Department of Elder Affairs offers the Emergency Home Energy Assistance for the Elderly Program (EHEAP) to help low-income seniors pay for heating and cooling. This phone number is for the Elder Hotline which can explain the eligibility requirements and more. |
For additional information and planning, please read our comprehensive guide to paying for senior care in Florida.