Get Pricing & Availability for Assisted Living in Allen, TX
Call (855) 481-6777 for immediate assistance and get more details
Page Reviewed / Updated – November 18, 2020
The 10 Best Assisted Living Facilities in Allen, TX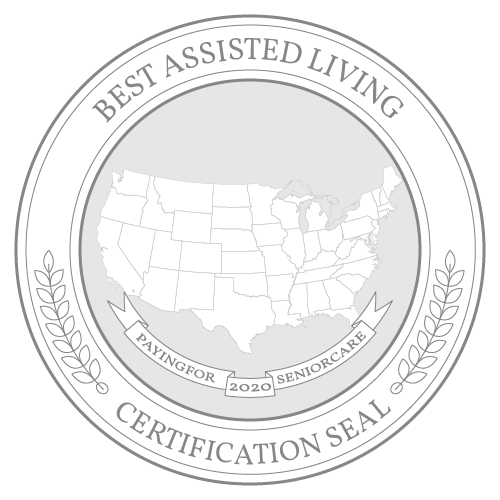 Named one of the safest cities in Texas two years in a row by Safewise, Allen, Texas is a suburb of Dallas situated in the northern/central region of the Lone Star State. The city is home to over 65 miles of paved walkways that form an excellent way to explore the city for vibrant seniors. The city also offers seniors access to the Allen Senior Center where they can partake in activities and access community programs.
With a population of over 105,000, about 8% of the population is over the age of 66. Seniors in particular enjoy the quieter pace of the town along with the diverse arts and culture scene. While summers can be hot in Allen, the 232 sunny days per year help make up for it.
If you are thinking about retiring in Allen, check out this great list of our top 10 assisted living facilities in Allen, TX. Additionally, find out more about the cost of assisted living in Allen and what financial assistance programs are available.
The Cost of Senior Living and Care in Allen
Every category of senior care in Allen is more expensive than the Texas average. According to the Genworth 2018 Cost of Care Survey, assisted living in Allen has an average monthly cost approximately $500 higher, and adult day health care is almost double that of the state overall. In-home and nursing care services also cost more in Allen but only by around $100 – 200.
Note: Data on the average cost of senior care wasn't available for Allen, so the data for the nearest large city, Dallas, area was used.
How much does Assisted Living Cost in Allen?
The average monthly cost of assisted living in Allen is $4,350, which makes it relatively expensive for this level of care compared to other cities in Texas. In nearby Sherman, the cost is $656 less, and Tyler is closer to the state average with a cost of $3,800.
The lowest average cost for assisted living in Texas is in Longview at $3,100 and the highest is in Austin at $5,190.

How much does Home Care Cost in Allen?
The pricing of in-home care is fairly consistent across the state, with the exception of Texarkana where it costs substantially less than average at $3,022 a month. Allen has an average monthly cost of $4,004 which is around $200 higher than that of Texas.
Longview and Austin have the highest average monthly costs in Texas for this level of care at $4,052 and $4,099, respectively.

How much does Adult Day Care Cost in Allen?
Adult day health care services in Allen have an average cost of $1,408 a month, which is almost double the Texas average of $758. This makes the area one of the most expensive in the state, and Austin shares the same cost.
Abilene is the most affordable area for this level of care with a monthly average cost of $618. San Antonio is the cheapest major city at $867.

How much does Nursing Home Costs in Allen?
Nursing home care is relatively expensive in Allen at $5,064 a month, although it's similar to the state average of $4,798. In nearby Sherman, the cost is around $750 lower.
Longview has the lowest cost for nursing homes in Texas with a monthly average of $3,954. Austin has the highest cost in the state at $5,323.

Financial Assistance Programs in Allen
Medicaid Program in Allen
Medicaid helps low-income seniors and other at-risk groups of people pay for medical services and related costs such as transportation. In Allen and Texas as a whole, residents can also receive financial assistance for long-term care, including assisted living if they qualify for the HCBS waiver.
Services covered by Medicaid include nursing home and in-home care, prescriptions and medical goods, doctor care, hospitalization, dental, vision and hearing.
Seniors and disabled people in Texas receive additional Medicaid services through the STAR+PLUS managed care program. Services include in-home help with activities of daily living, home accessibility modifications and respite for caregivers.
Texas Medicaid eligibility requirements:
Texas resident
U.S. national or citizen, or satisfactory immigration status
65 years of age or older, or disabled, or blind
Income at or below $24,731 per year ($33,482 for a couple)
Assets at or below $2,000 ($3,000 for a couple)
Anyone who gets Supplemental Security Income is automatically eligible for full Medicaid coverage with no share of cost.
Some assets don't count toward eligibility; these non-countable assets include a family home the senior lives in, a vehicle, household items and personal effects. Medicaid has different asset limits for married couples when one spouse is living in a nursing home while the other remains living in the community, which allows for a much higher value of assets.
All eligible Texans are entitled to receive Medicaid assistance with nursing home care and some in-home services. Assisted living is only covered through the HCBS waiver and isn't an entitlement in Texas, so there is often a waiting period.Applications for Medicaid can be made online at Your Texas Benefits or by mail. Help filling out the application is available by calling (877) 541-7905.
Other Financial Assistance Programs in Allen
STAR+PLUS HCBS Waiver
This is a home and community-based services waiver for the STAR+PLUS Medicaid program. Eligible seniors receive additional services in their own home, assisted living or elsewhere in the community, as opposed to entering a nursing home.
Applicants must qualify for both Medicaid and Supplemental Security Income to be approved for this waiver. It must also be determined that the individual requires a nursing level of care.
Although the requirement is set at the nursing level, the goal of this waiver is to avoid placement in a nursing home for as long as possible. This allows the state to save money on costly facilities while residents receive the care needed to remain living in the community.
This is not an entitlement program. In Texas, current residents of Medicaid-funded nursing facilities are given priority when applying for the HCBS waiver.
Applications for the STAR+PLUS HCBS waiver can be made online at Your Texas Benefits or by mail. Call the helpline on (877) 782-6440.
Find more information about this in our Texas STAR+PLUS Medicaid waiver guide.
Optional State Supplement
The Texas government provides a small monthly payment to low-income seniors who receive Supplemental Security Income and are residing in a Medicaid-approved facility. This additional payment is the Optional State Supplement; it is designed to help pay for some of the room and board costs in assisted living or nursing facilities.
The income and asset requirements are identical for both OSS and SSI payments. OSS is an entitlement program, which means all eligible Texans begin to receive payments immediately upon approval.
Applications for the Optional State Supplement can be made online at the Social Security Administration. The closest office to apply in person is in McKinney and can be reached at (866) 931-2731.
Community Care for Aged and Disabled (CCAD)
This program is for low-income seniors who meet the requirement for a nursing level of care but do not live in a nursing facility.
Community Care for Aged and Disabled helps eligible residents pay for care received in assisted living. It also provides services in-home or elsewhere in the community, such as housekeeping, safety devices and adult day health care.
Texas residents who qualify for SSI or Medicaid based on income and assets will also qualify for this program. However, anyone receiving financial assistance from Medicaid relating to any of the services requested from the CCAD will not be eligible to receive assistance from both sources concurrently.
Applications for this program can be made online at Your Texas Benefits. Call (877) 541-7905 for help filling out the forms.
Find more details about Community Care for Aged and Disabled in our Texas CCAD guide.
Community First Choice (CFC)
Community First Choice is a Medicaid-funded program with a similar goal to the CCAD, which is to allow residents of Allen to remain in their own home, or that of a caregiver, or elsewhere outside of costly nursing facilities. This goal is accomplished by providing seniors the help they need at home, and it must be established that the individual would be forced into nursing facility placement if CFC services were not provided.
Individuals who are financially eligible for Medicaid, and also meet the level of care required as explained above, are entitled to receive assistance from this program immediately upon approval.
CFC services are approved as needed and include grocery shopping, light housework and food prep, laundry, purchasing and administering medication, as well as health maintenance activities.
Applications for Community First Choice can be made online at Your Texas Benefits. Call for help in the application process on (877) 541-7905.Read more about the benefits of this program in our Texas CFC guide.