Get Pricing & Availability for Assisted Living in Conroe, TX
Call (855) 481-6777 for immediate assistance and get more details
Page Reviewed / Updated – November 05, 2020
The 10 Best Assisted Living Facilities in Conroe, TX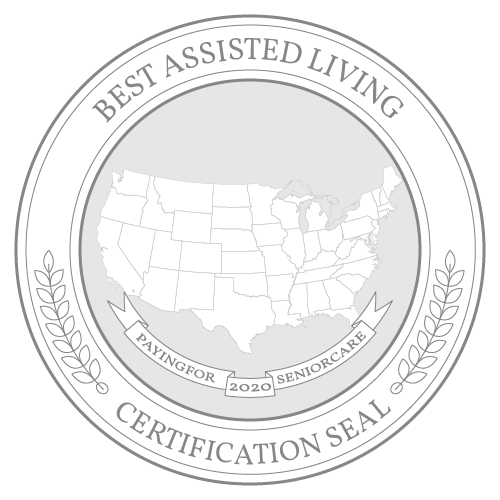 With a location along I-45 about 40 miles from Houston, Conroe, Texas, makes it easy for visiting family to come to town. The city is home to 56,207 people, which makes it just the right size for a peaceful lifestyle but large enough to have plenty of shopping, dining and health care options.
Conroe's vibrant arts scene and many natural areas make it a good place to consider for retirement. It gives seniors many options for outdoor recreation, including the Sam Houston National Forest and Lake Conroe. The Crighton Theatre and the Conroe Symphony Orchestra are options for those who appreciate live arts, while many art galleries give an opportunity to explore the work of local artisans. Conroe also has several highly rated hospitals to care for the medical and health care needs of seniors.
Note: Information for Conroe was not available, so data from the nearest city, Houston, was used.
To find the best assisted living communities in the Conroe, TX, area check out this top 10 list. Additionally, find out more about the cost of assisted living in Conroe and what financial assistance programs are available.
The Cost of Senior Living and Care in Conroe
Costs associated with senior care are a little higher across the board in Conroe than they are in the rest of Texas, according to the 2018 Genworth Cost of Care Survey. The difference in price is rarely major. The cost of assisted living, for example, differs between Conroe and the state average by just $68. Home care cost differences come out to $96 while nursing home care in Conroe is $297 more than the state average.
Adult day care, however, yields the greatest difference. The cost of care is $542 more in the city than the Texas average.
Note: Senior care cost data wasn't available for Conroe, so the data for the closest city, Houston, was used.
How much does Assisted Living Cost in Conroe?
Assisted living in Conroe costs an average of $3,863 a month. This is less than $100 above the average cost of care in Texas, which comes in at $3,795. Of all surveyed Texas cities, Abilene is the closest to Conroe, with an average monthly cost for assisted living of $3,868, or $5 a month more than Conroe.
In other Texas cities, assisted living ranges from much more expensive than Conroe to significantly cheaper. Austin, for example, costs an average of $5,190 a month, which is more than $1,300 a month more than the prices seniors pay in Conroe.
Texarkana and El Paso, on the other hand, are vastly more affordable. Assisted living in the former costs an average of $2,265 a month, while in the latter seniors pay an average of $2,250.
How much does Home Care Cost in Conroe?
Home care in Conroe cost an average of $3,909 a month. This is just above the Texas state average price of $3,813. Most Texas cities offer somewhat lower prices than these, such as Abilene and Lubbock, where costs are $3,504 and $3,600 a month, respectively.
El Paso and Texarkana are among the least expensive cities in Texas for home care, at $3,041 and $3,022 a month, respectively. At the upper end, Arlington and Austin are the most expensive cities surveyed for home care, at average prices of $4,004 and $4,099 a month, respectively.
How much does Adult Day Care Cost in Conroe?
Adult day care in Conroe costs local seniors an average of $1,300 a month. This is significantly more than both the average cost in the state of Texas, which is just $758 a month, and Abilene, which at $618 a month is the least expensive Texas city surveyed. Austin and Arlington are again more expensive than Conroe, though not by much for adult day care. Both cities report an average monthly cost of $1,408 for care at this level.
How much does Nursing Home Costs in Conroe?
Nursing home costs in Conroe average $5,095 a month for a semi-private room in a skilled nursing facility. This is near the high end for nursing care in Texas, where the statewide average cost of nursing care is $4,798.
Among surveyed cities, Arlington comes closest to Conroe for nursing care costs, at $5,064 a month, while Austin is again the most expensive city in the state for care, at an average of $5,323 a month for residential nursing care. Texarkana reports some of the lowest costs in Texas, at $4,410 a month for a semi-private room in a nursing care home.
Financial Assistance Programs in Conroe
Medicaid Program in Conroe
Medicaid can help many seniors in Conroe pay some or all of the cost of residential senior care. This low-income health insurance program is structured as an entitlement, which is available to all eligible applicants who meet the program's intake requirements, with no waiting periods or enrollment caps.
To apply for Medicaid, seniors must be citizens or legal residents of the United States and residents of the state of Texas. Income limits are based on the federal poverty line, with a slight upward adjustment to account for the cost of living in Texas. Single adults applying alone are allowed to earn up to $24,037 a year from all sources combined. Married couples can earn up to $32,591 a year when applying together. Each additional adult in the household raises the income threshold by an additional $8,554 a year in income, regardless of whether the additional household members need Medicaid coverage.
Medicaid intake workers may verify income and other requirements before issuing an approval notice. Proof of residency requirements can be temporarily waived during intake for seniors with insecure housing or urgent health needs. Seniors can apply for Medicaid at a Human Services office in the northern Houston area, in person or by mail, or they can learn more about their healthcare options online at YourTexasBenefits.com.
Medicaid Waivers in Conroe
Texas STAR+PLUS
STAR+PLUS encourages Medicaid-eligible seniors in Conroe to opt out of nursing home care and instead choose a placement in a participating assisted living facility. The program pays the monthly cost of care and is open to seniors with Medicaid coverage who have a documented medical clearance for nursing home care, but who waive placement in favor of assisted living.
Applicants must be aged 65 or over and earn less than $2,250 a month from all income sources combined. Seniors are also limited to a maximum of $2,000 in personal assets, though the first $572,000 in their home's value and the value of a single car are exempted.
Seniors can apply for STAR+PLUS through a Medicaid office or through the benefits specialist at a qualified assisted living facility.
Home and Community-Based Services (HCBS)
The Texas HCBS program pays for many types of community-based support that encourages seniors to remain at home and live as independently as possible. The program pays for support with a series of vouchers, which gives the recipient as much control as possible over how care is delivered. Seniors can apply for HCBS benefits through their Medicaid worker or senior social worker.
HCBS program benefits include:
Residential care vouchers
Respite care and adult day care
Home-based nursing services
Vouchers for low- and no-cost transportation
Some minor home improvements, such as ramps and rails
Texas Home Living (TxHmL)
The TxHmL program supports seniors in Conroe with certain specified mental or intellectual disabilities, who wish to live as independently as possible at home. Among other benefits, TxHmL provides:
Respite care
In-home nursing care
Free transportation in the greater Houston area
Some home modifications with prior approval from the program
Some adaptive aids and both durable and disposable medical supplies
Seniors can apply for TxHmL through their Medicaid worker or the staff at a residential care facility they're discharging from. Eligibility requirements include a diagnosis of an age-related intellectual impairment, such as Alzheimer's disease or another form of dementia.

Other Financial Assistance Programs in Conroe
Texas Support Services
Texas Support Services pays for caregiver services such as laundry, food preparation and personal care for seniors in Conroe. Caregivers can also perform some errands outside of the seniors' residence, such as shopping trips and other chores.
Seniors can use program funds to hire the caregiver of their choice, who may be a spouse, family member or personal friend. Seniors must have been diagnosed with some form of disability, physical or mental, which may include drug or alcohol dependency. Applications go through a local Area Agency on Aging, or online at YourTexasBenefits.com.
Community Care for the Aged/Disabled (CCAD)
Community Care for the Aged/Disabled (CCAD). Community Care for Aged/Disabled (CCAD) helps seniors in Conroe remain self-sufficient at home after an illness or accident has reduced their ability to live alone. CCAD covers some of the cost for home care, and in some cases, it helps pay the cost of residential care in a facility.
Applications can be made online. Seniors can also apply for CCAD through the Houston Aging and Disability Resource Center.
Community Attendant Services (CAS)
Community Attendant Services (CAS) helps seniors hire a non-medical caregiver who can help them live independently in their own homes. Services can be delivered while the senior lives at home, with relatives or in an assisted living community. Seniors can hire friends and family members as their caregivers, who are then paid through the program's vouchers. Applications and more information about CAS are available here.
More Senior Living Resources in Conroe
| | | |
| --- | --- | --- |
| Resource | Phone Number | Description |
| My Brother's Keeper Outreach | (281) 498-9933 | My Brother's Keeper is a Harris County nonprofit that helps seniors in Conroe locate affordable housing, both on an emergency basis and for more long-term residency. Rent and mortgage payment assistance is provided on a first come-first served basis while funds are available. Applications can be made in person or by phone. |
| HAAM | (281) 446-3663 | Humble Area Assistance Ministries is a local interfaith program that delivers food, clothing and disaster assistance to seniors throughout the Houston area. Seniors in Conroe can apply by phone or at the mission in person. |
| YWCA | (281) 392-5055 | The Houston-area YWCA may be able to help Conroe seniors with rent or mortgage payments to prevent eviction. The nonprofit may also help to locate resources for seniors' rent stabilization. The YWCA gives application priority to local seniors, the disabled and the LGBTQ community in the Houston area. Seniors can apply online, by phone or in person at a local YWCA center. |
| Northwest Assistance Ministries (NAM) | (281) 583-5600 | NAM may help Conroe seniors with temporary financial emergencies cover the cost of food, rent, gasoline, prescription medication and emergency medical/dental expenses. Applications for aid can be made by phone or online. |
| Covenant with Christ International | (281) 592-5001 | Covenant with Christ helps seniors in Conroe cover some of the costs of prescription medicine, rent and home weatherization. Call for more information or to apply for help. |
For additional information and planning, please read our comprehensive guide to paying for senior care in Texas.