Get Pricing & Availability for Assisted Living in Katy, TX
Call (855) 481-6777 for immediate assistance and get more details
Page Reviewed / Updated – September 30, 2022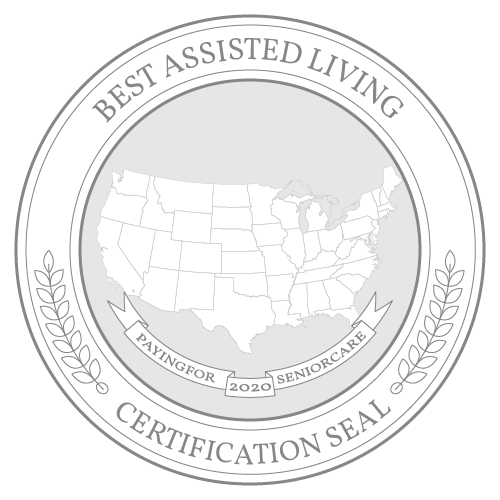 Assisted living in Katy, TX, is similar to the state average and lower than the national average. Although the pricing is higher than in most cities in the state, the high expense reflects the many opportunities for seniors in the area. Residents enjoy sunny weather year-round, safety, and Houston-area's nationally ranked hospitals. According to the Genworth Cost Care Survey 2021, assisted living costs an average of about $4,245 per month in Katy, TX.
The city's tax burden is 16.40%, ranking it No.7 in Texas according to smartassett.com. Additionally, it has had a $0.44 per $100 valuation tax rate since 2020. Katy also has the most medical centers per 1,000 residents in the state.
In addition to providing a list of the best assisted living facilities in Katy, TX, this guide provides an overview of the cost of assisted living in Katy, as well as average costs for other types of care. Additionally, find a list of free and low-cost services that provide seniors with a variety of assistance in their communities.
The Cost of Assisted Living in Katy, TX
The Genworth Cost Care Survey 2021 shows the cost of assisted living in Katy, TX, is $4,245 monthly. The amount is $255 less than the national average, which costs $4,500. Conversely, Katy, TX, is more pricey than the median monthly charge for assisted living in Texas. Nevertheless, residents pay less in Katy, TX, than San Antonio, which charges an average monthly fee of $3,413. Communities in Odessa also pay more, at $4,398, while those in Dallas pay $4,195. Victoria senior residents incur the most monthly expense, $1,355 higher than in Katy, TX.
Katy: $4,245
Texas: $3,998
National: $4,500
Victoria: $5,600
Odessa: $4,398
Houston: $4245
Austin: $5,345
San Antonio: $3,413
Dallas: $4,195
The Cost of Other Types of Care in Katy, TX
The average monthly charge for in-home and home health care in Katy, TX, is $4,576. It costs $1,099 for adult day health care. Seniors opting for assisted living in nursing homes can choose a semi-private room for $5,262 or a private room for $7,756.
Assisted Living: $4,245
In-home Care: $4,576
Home Health Care: $4,576
Adult Day Care: $1,099
Nursing Home (semiprivate room): $5,262
Nursing Home (private room): $7,756
Note: Data for Katy, TX was unavailable, so data for the nearest city, Houston, was used instead.