Get Pricing & Availability for Assisted Living in Kingwood, TX
Call (855) 481-6777 for immediate assistance and get more details
Page Reviewed / Updated – September 30, 2020
The 10 Best Assisted Living Facilities in Kingwood, TX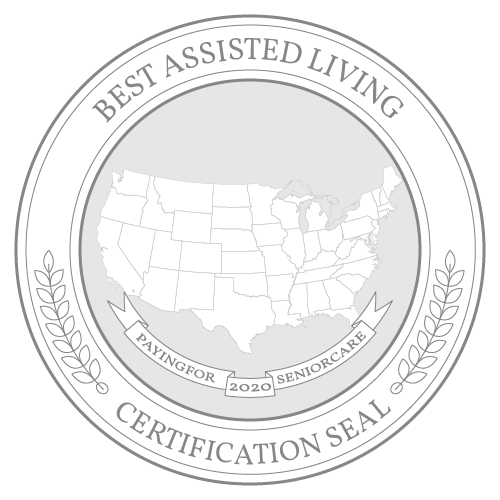 Kingwood is a 14,000-acre master-planned community located less than 30 miles from downtown Houston. Since 1971, this lush, densely forested suburb has attracted more than 60,000 residents, and it consistently ranks as one of the best places to live in the Houston area thanks to its low crime rates, 500 acres of parks and 75-mile network of multipurpose walking and biking trails.
Residents have access to world-class golf courses, premium shopping centers, abundant recreational opportunities on Lake Houston and several medical facilities, including HCA Houston Healthcare Kingwood. Senior-friendly Kingwood is also home to 16 assisted living facilities, and many additional options are located in the surrounding area.
Older Texans who want to enjoy a maintenance-free lifestyle that includes assistance with daily activities can expect to pay $3,750 per month of care, which is approximately 8% less than the national average. Individuals who are ready to plan for the future will find detailed information about 10 of Kingwood's best assisted living facilities in this guide.
Note: Pricing information for Kingwood was not available, so data from Houston was used instead.
Additionally, find out more about the cost of assisted living in Kingwood and what financial assistance programs are available.
The Cost of Senior Living and Care in Kingwood
Prices for senior care in Kingwood are consistently higher than the average for the state of Texas. In some areas, the difference is slight, as in assisted living, where the average cost in Kingwood is $3,863 a month, while the cost in Texas is $3,795, according to the 2018 Genworth Cost of Care Survey. Another area where Kingwood is close to the average state cost of care is in home care, where Kingwood costs $3,909 and Texas averages $3,813 a month.
In other categories, Kingwood is significantly more expensive than the state average. Adult day care in Kingwood averages $1,300 a month, which is $542 a month more expensive than the $758 seniors in Texas pay on average. A somewhat smaller gap exists between Kingwood and Texas in the cost of nursing home care. The average monthly cost of a semi-private room in Kingwood costs $5,095, which is $297 a month less than the average $4,798 that is common for the rest of the state.

How much does Assisted Living Cost in Kingwood?
Assisted living in Kingwood costs an average of $3,863 a month. This is close to the middle range of other major Texas cities. Abilene, where costs run to $3,868 a month, is the closest major city to Kingwood's prices. Texarkana and El Paso are significantly less expensive, at average costs of $2,265 and $2,250 a month, respectively. Lubbock is also less expensive than Kingwood, but only by $637 a month, at $3,200 for assisted living.
Some other communities in Texas are far more expensive than Kingwood. Assisted living in Arlington, for example, costs an average of $4,350 a month, which is $487 a month above Kingwood's average cost. San Angelo is $100 a month more expensive than Arlington, at $4,450 for assisted living. One of the most expensive cities surveyed is Austin, where monthly costs for assisted living run as high as $5,190 on average.

How much does Home Care Cost in Kingwood?
Seniors in Kingwood who would like to remain at home, but still have the help they need to stay safe and comfortable, may opt for home care, which costs $3,909 a month on average. This is toward the high end of Texas cities, though Kingwood is less expensive than several other places. Arlington and Austin are close to Kingwood's price for home care, at average rates of $4,004 and $4,099, respectively.
Some Texas cities offer more affordable home care than Kingwood. Lubbock averages $3,600, while Abilene's home care costs average $3,504 a month. Monthly costs in San Angelo are within this range, at $3,432. Some of the most affordable communities in Texas are Texarkana and El Paso, where costs are $3,022 and $3,041, respectively.

How much does Adult Day Care Cost in Kingwood?
Adult day care provides much-needed respite for seniors and caregivers, usually for a few hours or on a recurring schedule during the month. Kingwood is near the top of the list of surveyed Texas cities for adult day care costs, at $1,300 a month. Only Arlington and Austin report higher average costs, with monthly averages of $1,408 for both.
Some Texas cities are considerably more affordable than Kingwood for adult day care. Costs in Texarkana average $888 a month, for example, while El Paso and Abilene average $628 and $618, respectively. Lubbock averages in between, at $704 a month. Another surveyed city, San Angelo, does not have a reported average cost for adult day care.

How much does Nursing Home Costs in Kingwood?
Kingwood is near the high end of surveyed Texas cities for nursing home costs, though it is not the most expensive place to find a semi-private room. The cost for nursing home care in Kingwood averages $5,095 a month. This is very close to Arlington, where the average monthly cost is $5,064 for nursing home care. Lubbock is in the same cost tier, at an average of $4,958 a month.
Several Texas cities have nursing home costs that are lower than Kingwood. Abilene, for example, has an average cost of $4,639, while El Paso reports average nursing home prices of $4,867 a month. Texarkana is also relatively affordable, with a monthly cost of $4,410, which is only a little lower than the $4,365 monthly cost in San Angelo. Austin is an outlier in terms of price, where nursing home care runs to $5,323 a month.

Financial Assistance Programs in Kingwood
Medicaid Program in Kingwood
Medicaid provides cost support for Kingwood seniors who need regular preventative and emergency care. With help from Texas Medicaid's low-income health insurance, seniors who meet the program's federal income and asset thresholds can use it to cover some or all of the care-related costs of senior living. Support offered by the program includes many of the costs associated with living in residential care facilities, skilled nursing homes and rehab services, as well as memory care and hospice services.
Texas delivers most of its Medicaid services through various managed care plans that are administered by the state government. Kingwood seniors may qualify for one of these entitlement programs if they are:
A resident of Texas
A U.S. citizen, permanent resident or legal alien who is legally present in the United States
In need of health insurance
Pregnant, disabled, blind, parent or guardian of a child under age 19 or a senior age 65 and over
Seniors in Kingwood who wish to participate in the Texas Medicaid program must also meet federal low-income requirements for means tested programs. Qualifying thresholds for these programs change from one year to the next, but in 2018 total qualifying household income before taxes had to be less than:
Single adult applying alone: $24,037
Two people in household: $32,591
Three people in household: $41,144
Four people in household: $49,698
For each additional individual in the household, an additional $8,554 may be added to the allowable total pre-tax income during the intake assessment. Medicaid is an entitlement program, so there are no enrollment caps for membership and no waiting lists for admission to a state-run managed care plan. All individuals who meet the program's guidelines can enroll. Applicants can fill out an application for the Medicaid program online.

Medicaid Waivers in Kingwood
Texas STAR+PLUS
STAR+PLUS is one of the ways seniors in Kingwood can cover the monthly cost of assisted living. The STAR+PLUS program helps seniors who are medically qualified for skilled nursing, or another level of care more intensive than assisted living, pay for residential care or in-home caregiver support.
Seniors who would like to apply for a STAR+PLUS waiver must meet certain program requirements. To qualify, Kingwood seniors must be aged 65 or older, earn less than $2,250 a month, or $27,000 a year and have countable assets of less than $2,000.
Intake workers may investigate asset history going back as much as five years from the date of application to determine a baseline level of income and wealth. Seniors may own a single vehicle, the value of which is not counted against the asset limit. STAR+PLUS also does not count the first $572,000 in home equity for seniors who choose to remain at home.
Some of the costs the STAR+PLUS waiver covers include:
In-home healthcare and caregiver assistance
Home improvement support to bring a home up to ADA standards or to make access easier for seniors with impaired mobility, which may include guard rails and ramps
Adult day care
Residential assisted living services
Home and Community Based Services (HCBS)
The Texas HCBS program helps Kingwood seniors and other adults with intellectual disabilities find necessary care while remaining comfortable in their own homes, or in proximity to the families and the communities where they are accustomed to living. The HCBS program offers help getting several types of support services that are usually delivered as close to the recipient as possible. This is done to maximize the control seniors have over how the program funds are spent, allowing them to make personal cost decisions about caregiver employment and paid services. Services that may be covered by the Texas HCBS program include:
Residential services delivered to Kingwood seniors in a group or host home
Respite services for caregivers, which includes adult day care as needed
In-home nursing services, including visits from an RN or wound care nurse
Low- or no-cost transportation, including vouchers for assisted ride and dial-a-ride services in a limited coverage area for medical office visits
Minor home modifications that make seniors' Kingwood homes safer and easier to navigate
Kingwood seniors who are eligible for the HCBS program must also be eligible for Texas Medicaid and have some kind of mild to severe cognitive deficits diagnosed by a doctor. The program admittance requirements specify an IQ of less than 69, which may be less than 75 for recipients with certain mental health conditions.
Texas Home Living (TxHmL)
The TxHmL program supplies essential services to Texans with intellectual disabilities or related conditions under a state-funded waiver project. This program aims to provide community-based support (CBS) for Kingwood seniors. The intent is to encourage recipients to choose their caregivers and other providers for themselves and to take control of how their services are delivered at home.
TxHmL is funded by the Texas Department of Aging and Disability Services (DADS), and in Kingwood it is delivered through a variety of local contractors and nonprofits. Kingwood seniors must meet the eligibility guidelines for Medicaid and have some form of intellectual disability, such as Alzheimer's disease, Huntington's chorea or another related condition, to qualify. TxHmL benefits include:
Caregiver respite services
In-home nursing visits
No-cost transportation within limits
Minor disability-related home modifications
Adaptive aids
Kingwood seniors who are interested in applying for STAR+PLUS, HCBS or TxHmL benefits can request information from the Houston-area Local Intellectual and Developmental Disability Authority (LIDDA).

Other Financial Assistance Programs in Kingwood
Texas Support Services
Texas Support Services is a state-level program that helps Kingwood seniors live at home or in some kind of community care arrangement where they feel comfortable and safe. This program helps pay for caregiver services that help seniors age in place in their Kingwood homes. Services paid for under the program include bathing, personal care, food preparation, shopping services and laundry.
Vouchers from the Support Services program allow seniors to hire caregivers themselves, with the intent of making benefit recipients the arbiters of how services are delivered. Seniors enrolled in the voucher program are allowed to hire friends and family members as caregivers, at their discretion.
To qualify for Support Services, Kingwood seniors must have been diagnosed with some form of disability, whether physical or mental. Drug and alcohol dependency are considered eligible conditions for the Support Services program, as are certain mental conditions. To apply for Support Services, Kingwood seniors or their loved ones can visit YourTexasBenefits.com or call a Houston-area Area Agency on Aging.

Community Care for the Aged/Disabled (CCAD)
Community Care for the Aged/Disabled (CCAD) is a state program with local chapters all over Texas that can help Kingwood seniors maintain their self-sufficiency after illness, accidents or the effects of age impose some kind of physical limitations. The program pays for home-based care, as well as some higher levels of residential care for Kingwood seniors. CCAD also has an anonymous abuse and neglect reporting system to protect enrolled seniors in Kingwood. Read more about CCAD here. To apply, contact your local Aging and Disability Resource Center (ADRC).
Community Attendant Services (CAS)
Community Attendant Services (CAS) subsidizes the hiring of various non-medical caregivers and in-home help who can assist Kingwood seniors with normal activities. Services may be delivered in a private home or in a residential care facility, such as at an assisted living community.
As is common for Texas attendant and caregiver programs, money allocated as a benefit for the recipients may be spent at the seniors' discretion in hiring and employment of caregivers. Friends, family and spouses are eligible to work as paid caregivers under the CAS program structure. To learn more about the Texas CAS program guidelines, or for application information, click here.

More Senior Living Resources in Kingwood
| | | |
| --- | --- | --- |
| Resource | Phone Number | Description |
| My Brother's Keeper Outreach | (281) 498-9933 | This Harris County nonprofit provides emergency assistance with finding and paying for shelter for Kingwood seniors. Rent and mortgage payments may be made on a first come-first served basis while funds are available. |
| HAAM | (281) 446-3663 | Humble Area Assistance Ministries helps Kingwood seniors through an interfaith program that provides needy local residents of all faiths with food assistance, meeting basic health and personal care needs, disaster assistance and other needs as they arise. |
| YWCA Houston | (713) 868-9922 | The Houston YWCA provides home stabilization assistance and rent or mortgage aid, as funds are available, for Kingwood seniors over the age of 50. The YWCA prioritizes giving aid to seniors, the disabled and LGBTQ adults in the Kingwood area. |
| Northwest Assistance Ministries (NAM) | (281) 583-5600 | NAM helps Kingwood seniors in dire financial situations cover some or all of the cost of food, rent, gas vouchers, mortgage, housewares, prescriptions and medical/dental expenses. The program also provides vouchers to local thrift stores for personal items, as well as emergency rent assistance for Kingwood seniors who have experienced a financial hardship within the previous 30 days. Applications are accepted in-person during the last week of the month before the assistance is needed. |
| Covenant With Christ International | (281) 592-5001 | This private, religious nonprofit provides help to Kingwood seniors of all backgrounds with prescription, rental and weatherization financial assistance, funds permitting. When funds run out, the ministry provides referrals to other local resources that can help Kingwood seniors. |
For additional information and planning, please read our comprehensive guide to paying for senior care in Texas.