Get Pricing & Availability for Assisted Living in Arlington, TX
Call (855) 481-6777 for immediate assistance and get more details
Page Reviewed / Updated – July 18, 2022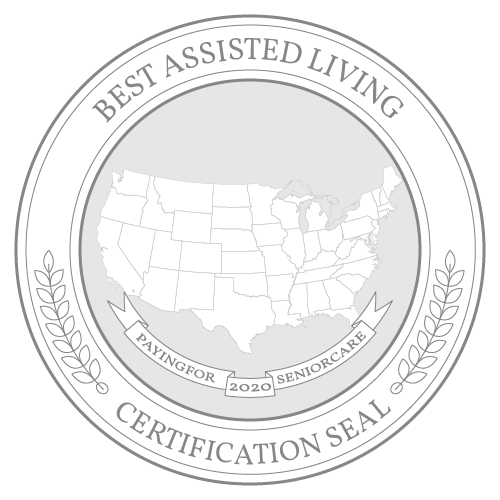 The overall cost of living in Arlington is consistent with the national median but a little higher than Texas as a whole, which may be a consideration for those moving from other cities within the state. However, Arlington seniors don't pay state taxes on any income, which may leave more money in the budget for long-term care. Assisted living is competitively priced at $4,195 per month, which is several hundred dollars lower than the national median. To help older adults afford long-term care, the state oversees STAR+PLUS, a Medicaid managed care program that covers assisted living and related expenses.
This guide provides more information on residential care costs in Arlington and shows how they compare to rates in other surveyed cities in Texas. It also outlines the most common methods of paying for assisted living, as well as some free resources for seniors and a list of the best assisted living facilities in the Arlington region.
The Cost of Assisted Living in Arlington, TX
According to the 2021 Genworth Cost of Care Survey, assisted living residents in Arlington pay $4,195 per month for services, making it a relatively cost-effective city for care.
Assisted living in Arlington is moderately priced, coming in about $200 higher than the state rate of $3,998 but about $300 lower than the national average of $4,500. The city is an affordable alternative to Amarillo, where care costs exceed the national median at $4,600, and Victoria, where rates are the highest surveyed in the state at $5,600. In Sherman, assisted living is more affordably priced at $3,500 per month, and in Texarkana, rates are the lowest surveyed in Texas at $2,770.
Arlington: $4,195
Texas: $3,998
United States: $4,500
Amarillo: $4,600
Sherman: $3,500
Texarkana: $2,770
Victoria: $5,600
The Cost of Other Types of Care in Arlington, TX
Seniors in Arlington have several long-term care options, the cheapest of which is adult day health care at $1,517 per month. Assisted living is costlier at $4,195 but includes most living expenses. Those who obtain care in their own homes pay $4,862 for in-home care or skilled home health care. Nursing homes charge $5,627 for shared rooms and $8,460 for private, making this the costliest senior care option in Arlington.
In-Home Care: $4,862
Home Health Care: $4,862
Adult Day Health Care: $1,517
Assisted Living: $4,195
Nursing Home Care (semiprivate room): $5,627
Nursing Home Care (private room): $8,460
Note: Data for Arlington was unavailable, so data for the nearest city, Dallas, was used instead.
Financial Assistance for Assisted Living in Arlington, TX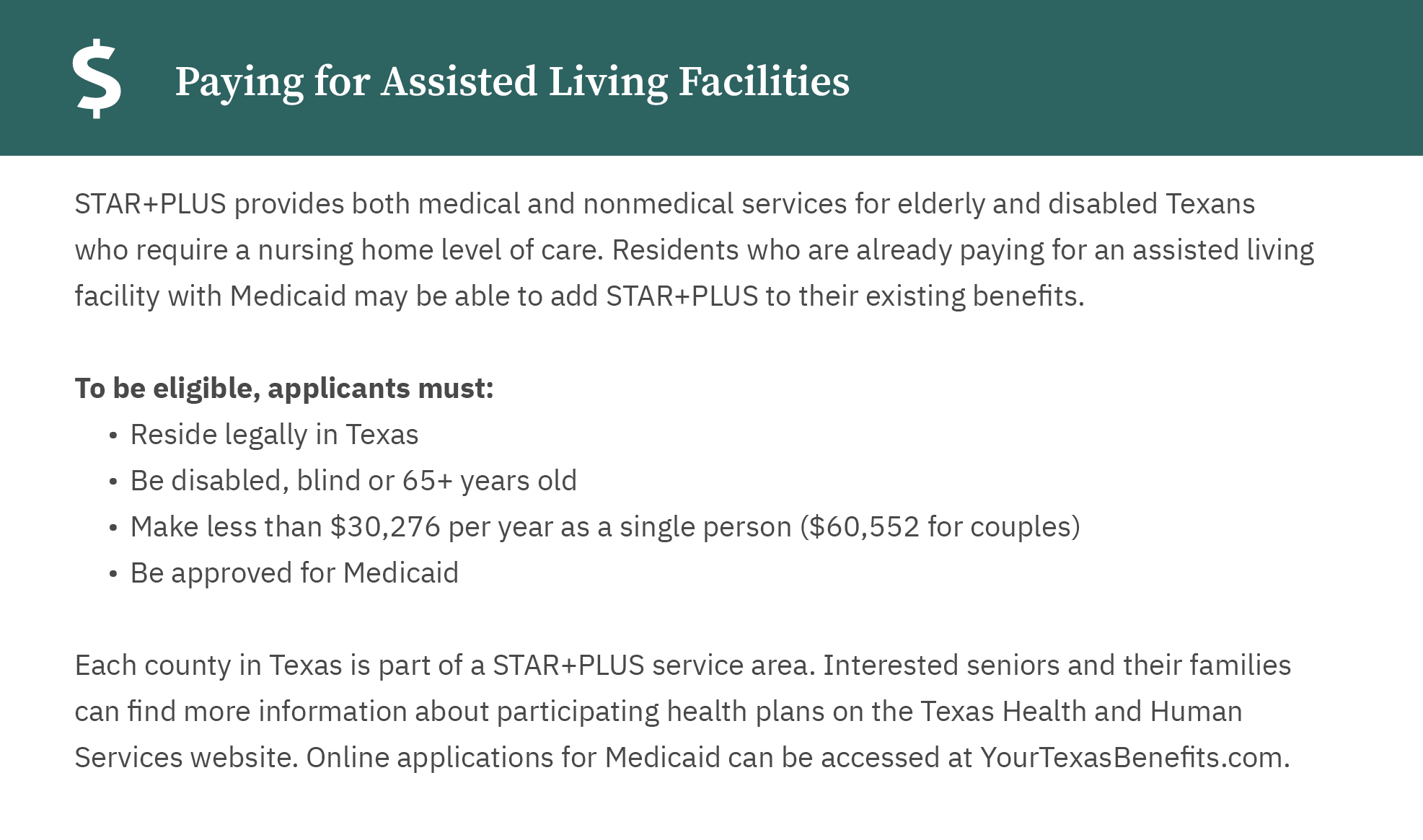 Other Ways to Pay for Assisted Living in Arlington, TX
Since not everyone can afford to pay for assisted living out-of-pocket, it's important to find alternative methods to help make assisted living more affordable. Some of these options include:
Veterans Benefits
Life Insurance Policy
Long-Term Care Insurance
Reverse Mortgage
For additional information and planning, read our comprehensive guide to paying for senior care in Texas.
Free Resources for Seniors in Arlington, TX
Arlington seniors can get support and assistance with choosing the best long-term care solution for their needs from several nonprofit organizations and programs. The following table highlights options counselors, benefits specialists and legal advisers who specialize in serving those aged 60 and over. The table also includes recreational programming to supplement what older adults access in assisted living facilities.
| | | |
| --- | --- | --- |
| Resource | Contact | Service |
| Senior Centers | (817) 459-5474 | There are two city-run senior centers in Arlington, the Eunice Activity Center and the Senior Recreation Center (New York Avenue), where older adults participate in social and recreational activities, congregate meals and informational sessions. These centers can also provide information on community-based resources that help seniors access the support they need for long-term care planning. |
| Area Agency on Aging of Tarrant County | (817) 258-8000 | The Area Agency on Aging of Tarrant County provides free and low-cost services to older adults in the region, including nonemergency medical transportation, congregate meals and recreational activities. The agency houses the region's Aging and Disability Resource Center, which serves as an entry point to all community-based services and programs in the Arlington region, such as prescription drug assistance, wellness services and durable medical equipment loans. |
| Sixty & Better | (817) 413-4949 | Sixty & Better promotes healthy aging by facilitating social and recreational opportunities for older adults in the Arlington region. It hosts a variety of fitness and wellness classes, such as A Matter of Balance, Tai Ji Quan and Chair Yoga to help older adults maintain optimal health. These activities are hosted at senior centers, assisted living facilities and community spaces throughout the region. To help older adults track current activities, the program has an up-to-date calendar on its website, and a monthly newsletter is available to those who sign up. |
| The Senior Source | (214) 823-5700 | Senior Source is a regional nonprofit organization that serves older adults in Arlington and throughout the Dallas metro. Through this organization, seniors obtain financial guidance, which can help them identify options for paying for long-term care. It also hosts online fitness classes and workshops with information on finding and using online aging resources. |
| Legal Aid of Northwest Texas | (800) 955-3959 | Legal Aid of Northwest Texas provides free civil legal aid to those aged 60 and over. Through this nonprofit organization, qualifying individuals get help with applying for public benefits, such as Medicaid, which can help cover assisted living. |
Rules and Regulations for Assisted Living Facilities in Arlington, TX
Assisted Living Communities in Arlington are required to follow a set of rules and regulations that are determined by the state. For an overview of those rules and regulations, see the information below. For more specific information, talk with your local community or Area Agency on Aging.
The 10 Best Assisted Living Facilities in Arlington, TX