Get Pricing & Availability for Assisted Living in Mansfield, TX
Call (855) 481-6777 for immediate assistance and get more details
Page Reviewed / Updated – June 08, 2020
The 10 Best Assisted Living Facilities in Mansfield, TX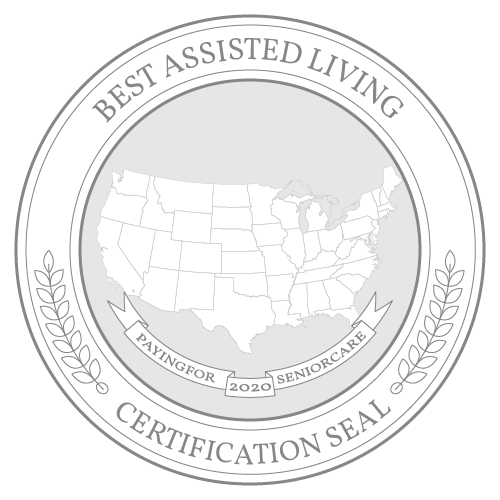 Part of the Dallas-Fort Worth Metroplex area, Mansfield is a great choice for seniors looking to escape the busyness of city life while still maintaining access to its conveniences and amenities. The suburban city is widely known for its vibrant arts and culture scene, sunny climate and small-town hospitality.
The city boasts over 500 acres of parkland and trails for active seniors to enjoy, and with its mild winters, retirees can explore an array of outdoor recreational opportunities year-round. Home to one of the state's oldest continuing downtown areas, seniors can head to the historic district to explore local shops, try new restaurants or enjoy live music at the Farr Best Theater. Access to leading health care facilities and low crime rates ensure peace of mind, and the city offers a wellness check program for local seniors. The city also provides opportunities for seniors to connect with fellow retirees in the community through the Mansfield Activity Center's (MAC) Senior Lifestyles program.
Note: Information for Mansfield was not available, so data from the nearest city, Dallas, was used.
Here's a look at the top 10 assisted living facilities in the Mansfield area. Additionally, find out more about the cost of assisted living in Mansfield and what financial assistance programs are available.
The Cost of Senior Living and Care in Mansfield
According to the Genworth 2018 Cost of Care Survey, the cost of senior care in Mansfield is higher than the state averages in Texas. While home care and nursing care are within a few hundred dollars of state averages, assisted living is $555 more and adult day care costs nearly double.
Note: Specific senior care cost data isn't available for Mansfield. Data for Dallas, the nearest major city, has been used instead.
How much does Assisted Living Cost in Mansfield?
Seniors living in Mansfield pay the third-highest price in Texas for assisted living. The only cities in Texas with a higher average cost are Austin, where assisted living is priced at an average of $5,198 per month, and Odessa, where the average monthly cost is $4,605.
In El Paso, where the average cost is the lowest in the state, assisted living costs an average of $2,250 per month, which is $2100 less than in Mansfield. Most other cities, including Amarillo, Houston and San Antonio are priced between $3,400 and just below $4,000 per month.
How much does Home Care Cost in Mansfield?
In Mansfield, senior citizens pay an average of $4,004 per month for home care, which is just $181 less than in Odessa, where home care costs are the highest in the states.
Some of Texas' largest cities, including Austin ($4,099), Houston ($3,909) and San Antonio ($3,718) are relatively close in price to Mansfield. El Paso is considerably less expensive at an average of $3,041 per month, but the lowest reported home care cost is in Brownsville at $2,860. This is a difference of over $1,000 compared to Mansfield.
How much does Adult Day Care Cost in Mansfield?
In Mansfield, as well as in Austin, the cost of adult day care is the highest in Texas at an average of $1,408 per month. In Houston, the cost is just a little less at an average of $1,300 per month. San Antonio's average cost is considerably lower at $867, as is Brownsville's, which is only $650. In El Paso, the cost of assisted living is the lowest in Texas at an average of $628 per month.
How much does Nursing Home Costs in Mansfield?
The cost of nursing home care in Mansfield is mid-range when compared with other cities throughout Texas. As an average of $5,064 per month, the cost in Mansfield is close to that of Houston, where seniors pay an average of $5,095 for nursing home care. Austin's cost is nearly $200 more at $5,323 per month, while in Odessa, it's quite a bit lower at $4,684 per month.
Financial Assistance Programs in Mansfield
Medicaid Program in Mansfield
Texas' state Medicaid plan provides residents of Mansfield and throughout the state with access to free healthcare services. Senior citizens often access Medicaid for assistance with expenses related to primary care, dental care, hospital services, mental health services and prescription medications. Those receiving care in a long-term, skilled nursing facility may also receive coverage under the state plan.
To qualify for care as a senior citizen under the Medicaid state plan, applicants should be at least 65 years of age and must meet the following financial requirements:
Single applicants are restricted to an income of $24,037 per year and $2,000 in countable assets
Married applicants who are applying together are restricted to an income of $32,591 per year and $3,000 in countable assets
Medicaid considers all sources of income, including Social Security and pension, when determining eligibility. However, some assets are exempt from consideration, including the applicant's home, a single vehicle and their personal belongings.
Those who wish to apply for Medicaid can call the Texas Medicaid hotline at (800) 252-8263 to initiate the application process.
Medicaid Waivers in Mansfield
Community First Choice (CFC)
The CFC waiver operates under the federal Medicaid plan and works with participating states to help senior citizens and individuals with disabilities to access assisted living services. Care may be provided in the recipient's home or within an approved facility.
To be eligible for the CFC waiver, applicants need to be assessed and it must be determined that they require an institutional level of care. They're also required to be financially eligible for the state Medicaid plan. The CFC waiver is an entitlement program, which means that all approved applicants are offered benefits immediately.
Seniors living in Mansfield and anywhere else in Texas can apply for this waiver online at the Your Texas Benefits website. More information can be found here.
STAR+PLUS
The STAR+PLUS waiver is a managed care program that's operated by Texas Medicaid. It provides services to senior citizens and disabled persons who require access to long-term care options aside from skilled nursing facilities. Under the program, participants have the option to choose their own care provider and medical plan, and all services are managed by a STAR+PLUS case manager. Covered costs include home care services, assisted living and skilled nurse visits.
To be eligible for this waiver on the basis of age, seniors need to be at least 65 years of age. All applicants must be financially eligible for Texas Medicaid. This program accepts a limited number of participants and there may be a waitlist for those who are approved to participate. Seniors who wish to apply for the STAR+PLUS waiver can complete an application online at the Your Texas Benefits website. More information can be found here.
Other Financial Assistance Programs in Mansfield
Community Care for the Aged and Disabled (CCAD)/Community Attendant Services (CAS)
The CCAD program and CAS programs are both administered by the Texas Department of Health and Human Services. These programs help senior citizens to pay for home care or assisted living services. They also cover things such as adult day care and meal delivery.
To qualify for these programs, an applicant must be a legal resident of Texas and at least 65 years of age or legally disabled. All applicants are limited to a total of $5,000 in countable resources — $6,000 if married — and must be a beneficiary of one of the following:
Temporary Assistance for Needy Families
Supplemental Nutrition Assistance Program
Supplemental Security Income
Qualified Medicare Beneficiary Benefits
Specified Low-Income Medicare Beneficiary Benefits
Medicaid
Seniors in the Mansfield area who wish to apply for either program can contact the Area Agency on Aging of Dallas at (214) 871-5065. More information can be found here.
Optional State Supplement
Optional State Supplements (OSS) exist to help those with disabilities and aged individuals by providing them with a monthly cash benefit. This benefit is intended to help these individuals pay for costs that aren't covered by Medicaid or other financial assistance programs.
To receive a payment, seniors must be recipients of Supplemental Security Income and at least 65 years of age. In Texas, the OSS is only available to those who received in an approved Medical facility within the state. To learn more, seniors can call the Social Security Administration at (877) 319-5707.
More Senior Living Resources in Mansfield
| | | |
| --- | --- | --- |
| Resource | Phone Number | Description |
| Housing Choice Vouchers/Housing Assistance Office | (817) 531-7640 | The Housing Assistance Office in Fort Worth serves residents of Mansfield and surrounding areas by providing access to affordable housing and housing choice vouchers, which allow families to live in the home of their choice by providing rent subsidies. |
| Tarrant Counties Catholic Charities | (817) 534-0814 | Catholic Charities makes it its mission to end poverty and homelessness by providing shelter and resources to those who are homeless or at risk of becoming homeless. It supplies food and clothing in addition to rent and utility bill assistance. |
| Community Action Partners | (817) 392-5720 | Community Action Partners provides assistance to those in Mansfield and surrounding areas facing a financial crisis. Some of the services offered include utility assistance, water payment assistance, low-flush toilets and weatherization. |
| First United Methodist Church | (817) 336-7277 | The First United Methodist Church has a comprehensive outreach program which provides help to families in need of food, clothing or financial assistance in the form of rent, medical or utility bill payments. |
For additional information and planning, please read our comprehensive guide to paying for senior care in Texas.