Get Pricing & Availability for Assisted Living in Pflugerville, TX
Call (855) 481-6777 for immediate assistance and get more details
Page Reviewed / Updated – August 25, 2020
The 10 Best Assisted Living Facilities in Pflugerville, TX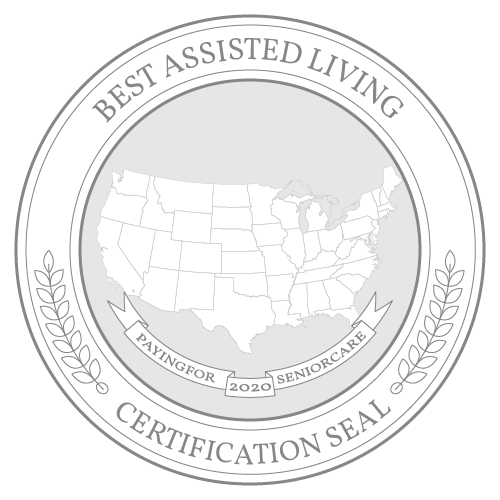 Pflugerville is a family-friendly suburb located approximately 18 miles north of Austin, Texas, the state capital famous for live music, barbecue and natural Hill Country beauty. With highly rated nearby hospitals, ample shopping and its own outdoor attractions such as Lake Pflugerville and over a dozen parks, Pflugerville serves as a desirable town for many seniors to call home.
Additionally, Pflugerville's small size of approximately 65,400 residents makes it easy for seniors to navigate, and crime rates well below the national average may be a plus for seniors who value feeling safe and secure. Seniors looking to save may also be pleased to learn that the suburb's cost of living is approximately 14% lower than neighboring Austin's.
Note:Information for Pflugerville was not available, so data from the nearest city, Austin, was used.
Additionally, find out more about the cost of assisted living in Pflugerville and what financial assistance programs are available.
The Cost of Senior Living and Care in Pflugerville
Most types of senior care in Pflugerville are considerably more expensive than they are in the rest of the state of Texas. For some types of senior care in Pflugerville, such as home care, the difference is relatively minor. For others, such as adult day care, costs to seniors in Pflugerville are nearly double the state average, according to the 2018 Genworth Cost of Care Survey. Across all categories of senior care, seniors in Pflugerville consistently pay above the state average, though some cities in Texas report still higher costs.
Note: Senior care cost data wasn't available for Pflugerville, so the data for the closest city, Austin, was used.
How much does Assisted Living Cost in Pflugerville?
Assisted living in Pflugerville costs an average of $5,190 a month. This is significantly more than the $3,795 seniors in Texas pay on average for similar care. No other city in Texas has a higher reported average cost for assisted living by a wide margin. The nearest prices to be found in Texas are in the middle of the $4,000 range, such as in San Angelo, Arlington and Frisco. Monthly prices in the former average $4,450, while the latter two both report $4,350 a month. Assisted living is relatively affordable in Texarkana and El Paso, which report some of the state's lowest assisted living costs, at $2,265 and $2,250, respectively.
How much does Home Care Cost in Pflugerville?
Home care in Pflugerville costs seniors an average of $4,099 a month. This is just under $300 a month more than the Texas average cost of $3,813. Arlington and Frisco both report costs that are close to what Pflugerville seniors pay, at $4,004 a month for each of them. El Paso and Texarkana's reported rates for home care are among the lowest in Texas, at $3,041 and $3,022, respectively. These cities both average more than $1,000 less per month than Pflugerville's cost for home care, and both are well below the state average.
How much does Adult Day Care Cost in Pflugerville?
Adult day care in Pflugerville costs seniors an average of $1,408 a month. This is nearly twice the price seniors pay in the rest of Texas on average, which is just $758. Adult day care costs in Texas show a definite split between the relatively high prices in the major cities and the relatively low costs in the more rural parts of the state. Arlington and Frisco, for example, also average $1,408 a month for adult day care, while the same service costs just $628 in El Paso and $618 in Abilene.
How much does Nursing Home Costs in Pflugerville?
Nursing home care in Pflugerville costs a monthly average of $5,323. This is well above the $4,798 per month average paid by Texas seniors generally. Arlington and Frisco get close to Pflugerville's reported rate, with a semi-private room going for $5,064 in both cities, and Houston averaging $5,095 for similar care.
At the other end of the price spectrum, San Angelo reports an average monthly cost for nursing home care of $4,365, or $958 a month less than seniors can expect to pay in Pflugerville.
Financial Assistance Programs in Pflugerville
Medicaid Program in Pflugerville
Pflugerville seniors who need help paying the cost of medical and residential care can apply for coverage through the Texas Medicaid program. Medicaid in Texas is an entitlement program, which means it accepts all qualified applicants, with no waiting periods or enrollment caps for the year. Medicaid in Texas pays the cost of basic and urgent medical care, plus some prescription drugs and residential care in a facility. Some residency and income requirements do apply before coverage can be approved.
To qualify for Texas Medicaid, seniors in Pflugerville must be citizens or legal residents of the United States and reside permanently in the state of Texas. Single adults applying for themselves must earn less than $24,037 a year from all income sources combined. This includes wages from work, pension income and returns on investments. Married couples are allowed up to $32,591 a year on the same terms. For each additional adult who lives in the household, Texas Medicaid permits an extra $8,554 per year to be earned without penalty, regardless of whether the other adults are also applying for benefits.Pflugerville seniors who wish to sign up for Medicaid may submit their applications in person or by mail to a Travis County Health and Human Services office. Application packets can be requested online or they can be completed and submitted in their entirety at the YourTexasBenefits website.
Medicaid Waivers in Pflugerville
Texas STAR+PLUS
Pflugerville seniors can get help with the monthly costs of assisted living through the Texas STAR+PLUS waiver. To qualify for a waiver, seniors in Pflugerville must be approved for Medicaid and have medical clearance for admission to a nursing home facility. Seniors who receive a STAR+PLUS waiver can opt out of nursing home care and choose instead to move into assisted living.
Seniors can apply for a STAR+PLUS waiver with their Medicaid caseworker or through the benefits specialist at a participating assisted living facility. Eligibility requirements for this waiver are somewhat different from those required for Medicaid. Seniors who wish to apply for STAR+PLUS must be at least age 65 and be either citizens or legal residents of the United States. Seniors must earn less than $2,250 a month, or $27,000 a year. Countable assets are limited to a maximum of $2,000. Some assets are not counted against this limit, such as personal possessions, a single car, furniture and other privately held items. The first $572,000 in equity on a single home is also exempt from the asset requirement.
Intake workers consider assets that have been owned over a five-year look-back period. Any large bequests during this period are considered countable assets for eligibility purposes. Seniors in Pflugerville who have trouble meeting the income or asset limitations of the STAR+PLUS program can meet with a certified senior adviser or Medicaid planner to prepare their finances before applying for the waiver.
STAR+PLUS offers direct support for several benefits aside from assisted living admissions. For seniors in Pflugerville who decide to opt out of all residential care and instead remain at home, the STAR+PLUS program offers:
Caregiver assistance in the home
Some home improvements, such as accessibility and safety upgrades like ramps and rails
Protective supervision in the home for seniors with dementia and other cognitive issues
Adult day care, which may be provided in the senior's home or at a nearby facility
Home and Community-Based Services (HCBS)
The Texas HCBS program supports Pflugerville seniors with vouchers that pay many of the costs of independent living at home. Seniors can apply through a Medicaid caseworker or via the discharge planner at the last residential care facility they lived in. Some of the benefits HCBS pays for include:
Residential care services, including group or family-based care and live-in services
Respite care in the senior's home or at a local facility
At-home nursing care services, including wound care and visits from an RN
Access and safety upgrades to the home, with prior approval
Transportation vouchers for bus and rail service in the Austin area, as well as help booking and paying for non-emergency medical transportation within a reasonable radius of Pflugerville
Texas Home Living (TxHmL)
Seniors with certain mental or cognitive conditions may continue to live safely on their own with help from the TxHmL program. This program is administered by the Texas Department of Aging and Disability Services, which distributes funds from the state to a network of nonprofit organizations in and around the Pflugerville area. Some of the benefits available for seniors in Pflugerville include:
Home-based nursing care
Respite care, both in the senior's home and at local facilities
Some home modifications, such as weatherization
Transportation vouchers for both public and private transit services
Disposable and durable medical supplies, such as wheelchairs, braces and other adaptive aids
Seniors can apply for TxHmL directly through the Department of Aging and Disability Services, or through the discharge planner at the residential care facility a senior is transitioning out of. Applicants must be eligible for Medicaid and have a diagnosis of an age-related cognitive disorder, such as Alzheimer's disease or some form of dementia.
Other Financial Assistance Programs
Texas Support Services
Seniors in Pflugerville can get in-home support from a caregiver through Texas Support Services. This program pays the expense of a caregiver who can assist eligible seniors with certain activities of daily living and some errands outside of the home. Because the program is recipient directed, seniors can designate almost anyone of their choice as a caregiver, including a spouse, family member or friend.
To qualify for Support Services, seniors must meet the income and asset guidelines of Medicaid and have a diagnosed disability that limits their ability to function at home. Recognized disabilities include physical and mental health issues, including drug and alcohol dependency.
Seniors in Pflugerville can apply for Texas Support Services by mail or in person at a Travis County Area Agency on Aging. Applications can also be submitted through a senior's Medicaid caseworker.
Community Care for the Aged/Disabled (CCAD)
Seniors in Pflugerville can get help paying some of the costs of independent living and home care through Community Care for the Aged/Disabled (CCAD). CCAD picks up several miscellaneous costs seniors in Pflugerville are likely to face when living at home or in part-time care. Applications for CCAD can be submitted in person or by mail through the Austin-area Aging and Disability Resource Center, or seniors can apply online.
Community Attendant Services (CAS)
Seniors in Pflugerville can get assistance in their homes from Community Attendant Services (CAS) caregivers. CAS caregivers can work with a senior who lives in a private home, the home of a friend or family member or a family-based care facility. Spouses, family members and friends can all be caregivers. Both seniors and prospective caregivers can request information about CAS or apply for benefits online.
More Senior Living Resources in Pflugerville
Resource

Phone Number

Description

Round Rock Housing Authority
(512) 255-9159
The Round Rock Housing Authority operates several low-income and affordable public housing units in the Round Rock and Pflugerville area. Seniors in either city can apply to join the public housing waiting list by phone, or they can submit an application packet through the authority's office in Round Rock.
Travis County Housing Authority
(512) 854-1887
The Travis County Housing Authority operates public housing units throughout the northeast Austin region, as well as administering the federal Housing Choice Voucher Program, formerly known as Section 8, for needy Pflugerville seniors. Seniors can apply for both housing programs online or by phone, though both have a waiting list for applicants.
Texas Comprehensive Energy Assistance Program (CEAP)
(512) 475-3800
Seniors in Pflugerville who meet income guidelines can apply to the Texas Comprehensive Energy Assistance Program (CEAP) for help lowering their home energy bills by up to 30%.
This program also pays some of the cost for home weatherization and other minor improvements. Seniors can request an application packet by phone or mail from the Community Affairs Division of the Texas Department of Housing and Community Affairs.
Austin Texas Salvation Army
(512) 476-1111
The Austin Texas Salvation Army offers seniors in Pflugerville a range of assistance programs, including holiday assistance and personal needs vouchers. The Salvation Army in Austin also offers one-time help paying overdue and soon to be disconnected utility bills. Applications can be made on a walk-in basis 24 to 48 hours prior to disconnection.
For additional information and planning, please read our comprehensive guide to paying for senior care in Texas.