Get Pricing & Availability for Assisted Living in Austin, TX
Call (855) 481-6777 for immediate assistance and get more details
Page Reviewed / Updated – September 03, 2020
The 10 Best Assisted Living Facilities in Austin, TX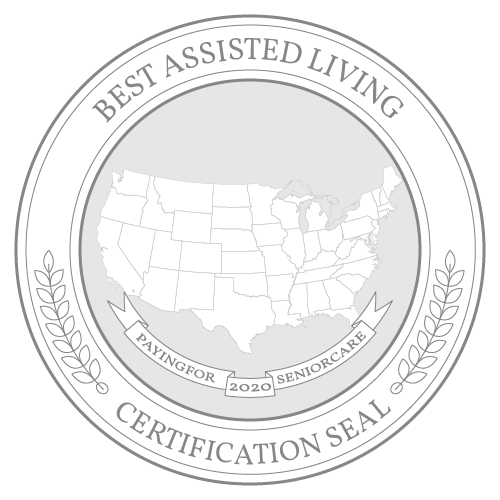 Austin is the capital and fourth-largest city in Texas. Home to nearly 1 million people, just 9% of Austin's residents are seniors aged 65 and over. Despite its young demographics, Austin is a welcoming place for seniors. Warm winters and mild summers encourage outdoor recreation for active seniors, while the city's place near the heart of Texas history has left the city enriched with multiple museums and historical sites to visit.
Austin is a more expensive place to live for many people than most of the United States. The local cost of living is nearly 20% higher in Austin than the national average, though many seniors are able to thrive on less per month than elsewhere. The cost of healthcare in Austin, for example, is just 94% of the national average, and Texas has no income or Social Security tax, which helps seniors manage on fixed incomes.
Seniors in Austin pay an average of $5,395 a month for assisted living, according to Genworth Financial's 2019 Cost of Care Survey. This is significantly higher then the $4,051 a month seniors pay on average nationwide, and it is even higher than the Texas state average cost of $3,750 a month.
This guide is written to help seniors find high-quality assisted living in Austin. Find out more about the top 10 assisted living communities in Austin below. Additionally, find out more about the cost of assisted living in Austin and what financial assistance programs are available.
The Cost of Senior Living and Care in Austin
In Austin, according to the Genworth 2018 Cost of Care Survey, senior care is relatively more expensive compared to other major cities in Texas, as well as the state average. For instance, assisted living costs about $1,500 a month more than the state average, and the average monthly cost of adult day care is almost double the state average.
How much does Assisted Living Cost in Austin?
Assisted living in Austin costs an average of $5,190 a month, which is over $1,000 more than the state average. Longview is more affordable than Austin with an average of $2,090 less a month, while El Paso is the least expensive with a monthly average of $2,250.
How much does Home Care Cost in Austin?
The cost of home care in Austin averages $4,099 a month, assuming 44 hours of care per week at an average cost per hour of $21.50. That's $286 higher than the state average of $3,813. Compared to the rest of the region, Odessa is the most expensive with a monthly average of $4,185. The least expensive average cost for home care in Texas is in Brownsville at $2,860 a month.
How much does Adult Day Care Cost in Austin?
Adult day care in Austin costs an average of $1,408 a month, $650 more than the state average of $758. The most affordable with a monthly average of less than $700 for adult day care in the state are Brownsville, El Paso, Abilene, Corpus Christi, and Laredo. The least expensive is Abilene with a monthly average of $618.
How much does Nursing Home Costs in Austin?
The cost of nursing home care in Austin is higher when compared with the rest of the state. At $5,323 a month for a semi-private room, it's $525 more than the state average of $4,798. Longview is the least expensive with a monthly average of $3,954.
Financial Assistance Programs in Austin
STAR + PLUS Medicaid Program
The state offers five types of Medicaid coverage: STAR, STAR + PLUS, STAR HEALTH, STAR KIDS, and traditional Medicaid. STAR + PLUS is the managed care program for the elderly and disabled. Older adults living in Austin will choose from three medical plans: Amerigroup, Molina Healthcare of Texas, and UnitedHealthcare Community.
Available services depend on the chosen plan. Regardless of which plan is selected, doctor visits, prescription drugs, labs, x-rays, hospital care, vision and hearing, and dental will be covered.
STAR + PLUS is an entitlement, so if you meet the following eligibility requirements, you will be accepted:
Must be 65 or older, or disabled
Can not be receiving a Medicaid 1915 (c) waiver or frail elderly services
If single, monthly income needs to be $2,250 or less, and assets cannot exceed $2,000.
Monthly income for married couples is $4,500 or less, and assets must not be more than $3,000.
To apply for the STAR + PLUS Medicaid program, fill out the online application or request help from the Texas Health Information, Counseling, and Advocacy Program.
Other Financial Assistance Programs
Community Attendant Services (CAS)
The Community Attendant Services is a Medicaid funded program available to the elderly and disabled who need help with activities of daily living. If eligible, program participants will receive personal care and home management services. Refer to our in-depth CAS guide for an explanation of the services, eligibility requirements, number of allowed hours, and more.
Community Care for the Aged and Disabled (CCAD)
Elderly who wish to remain in their home community or caregiver's home but need assistance may be eligible for Community Care for the Aged and Disabled. The program pays a family member (excluding the spouse) or another personal care provider to provide services. Some of the services include help with activities of daily living, medication assistance, shopping, and emergency response. To learn more about CCAD, visit the Texas Health and Human Services website.
Community First Choice (CFC)
Community First Choice is an entitlement available as a state plan option to Medicaid enrollees. The services provided include personal assistance, habilitation, emergency response, and support management. Older adults who are currently enrolled in or eligible for Medicaid, meet an institutional level of care, and require help with activities and instrumental activities of daily living can receive CFC. Click here to learn more.
More Senior Living Resources in Austin
Address

Phone Number

Description

1015 W William Cannon Dr.
Austin, TX 78745

(512) 416-8300

Garden Terrace offers fully furnished studio apartments for single adults only. Rent is based on income, the only pets allowed are service animals, and it is a non-smoking community.

14745 Merrilltown
Austin, TX 78728

(512) 651-3555

This senior community has wi-fi, an on-site salon, play area for the fur babies, fitness center, spa, pool, and several other amenities. Residents must be 60 years of age or older. Section 8 is accepted.

2720 Lyons Road
Austin, TX 78702

(512) 236-1781

National Church Residences manages this affordable senior living community. Apartments are one bedroom and 540 sq. ft. There may be a waiting list.

3001 Oak Springs Drive
Austin, TX 78702

(512) 928-2015

The community offers scheduled activities and a clubroom for its senior residents. Call ahead for income requirements or restrictions.
For additional information and planning, please read our comprehensive guide to paying for senior care in Texas.