Get Pricing & Availability for Assisted Living in Austin, TX
Call (855) 481-6777 for immediate assistance and get more details
Page Reviewed / Updated – July 6, 2022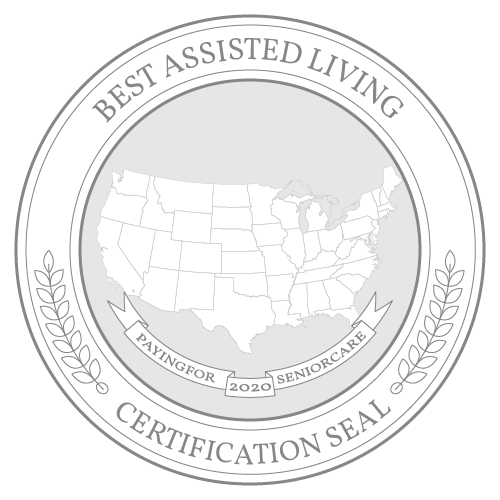 Austin is the capital of Texas and a member of the AARP Age-Friendly Network, indicating that it has a range of benefits for retirees. While its overall cost of living is high compared to the typical U.S. city, exceeding the national average by about 20%, the city has affordable health care, and residents don't pay state income taxes on retirement income, which may leave more money in the bank for assisted living expenses. Assisted living rates in Austin come in at $5,345 per month. To help qualified older adults afford care, income-based programs such as the STAR+PLUS Waiver are available.
This guide provides more information on ways to pay for assisted living in Austin and highlights agencies and programs that help older adults make informed decisions regarding their care. It also provides details on rules assisted living facilities in Austin follow and an overview of the best assisted living facilities in the region.
The Cost of Assisted Living in Austin, TX
The 2021 Genworth Cost of Care Survey reports that assisted living facilities in Austin charge $5,345 per month for services, making it a relatively expensive city to obtain care in. By comparison, the statewide median rate is $3,998, and nationally, assisted living facilities charge an average of $4,500 per month.
Assisted living rates vary considerably throughout Texas. Texarkana is the most affordable place to obtain care, with rates coming in over $2,500 lower than in Austin at $2,770 per month. In San Antonio, care costs are higher but still affordable at $3,413, and in Killeen, older adults pay $4,217. Victoria has the highest surveyed rates in the state at $5,600.
Austin: $5,345
Texas: $3,998
United States: $4,500
Killeen: $4,217
San Antonio: $3,413
Victoria: $5,600
Texarkana: $2,770
The Cost of Other Types of Care in Austin, TX
Older adults in Austin pay $ $5,345 per month for assisted living, making it among the costlier care types in the city. Only nursing home care, which provides personal and medical care in an institutional setting, is more expensive at $5,931 per month for shared rooms and $8,973 for private accommodations. Older adults who obtain personal care at home pay $5,196 for both in-home care and specialized home health care. The cheapest option is adult day health care at $1,517 per month.
In-Home Care: $5,196
Home Health Care: $5,196
Adult Day Health Care: $1,517
Assisted Living Facility: $5,345
Nursing Home Facility (semiprivate room): $5,931
Nursing Home Facility (private room): $8,973
Financial Assistance for Assisted Living in Austin, TX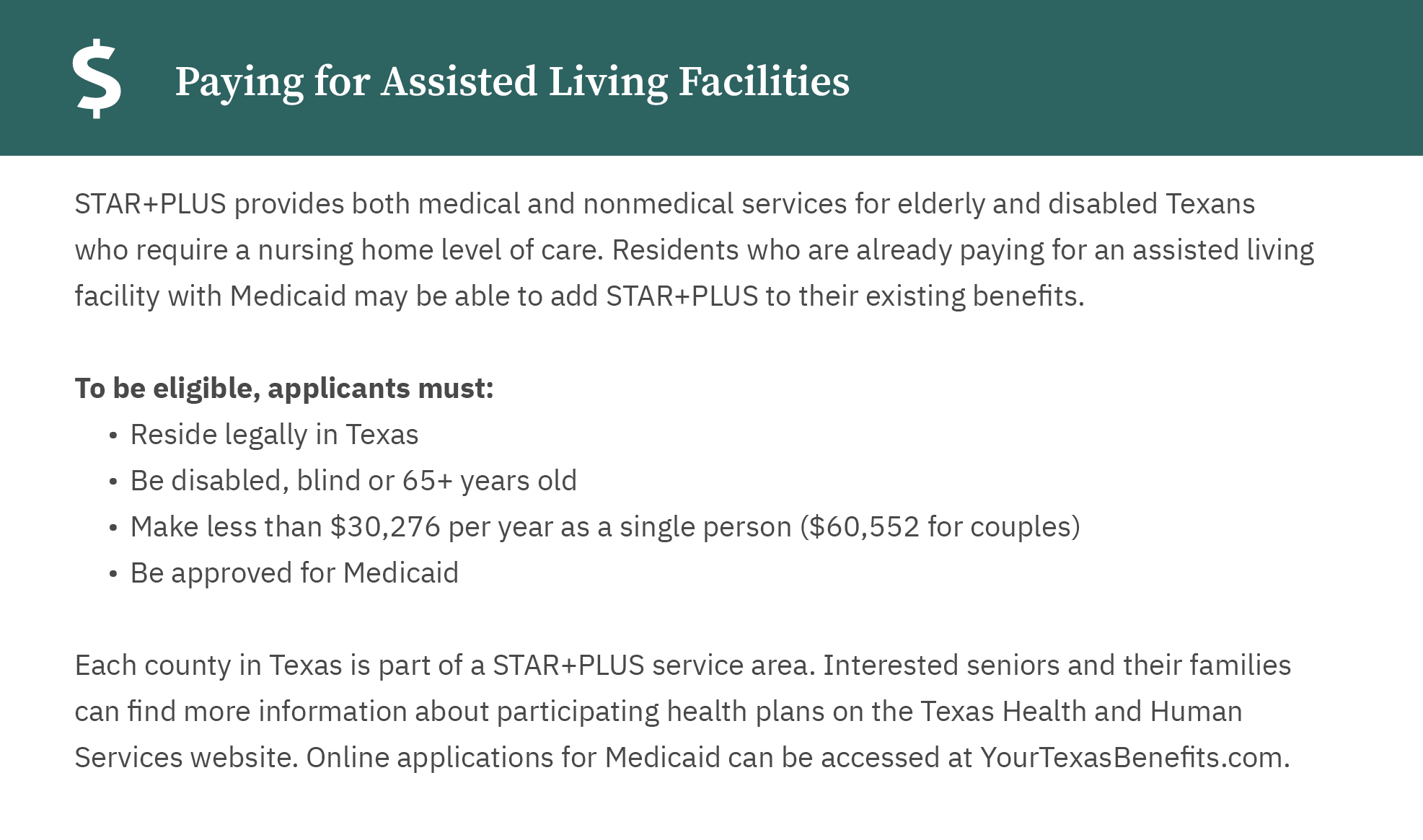 Other Ways To Pay for Assisted Living in Austin, TX
Since not everyone can afford to pay for assisted living out-of-pocket, it's important to find alternative methods to help make assisted living more affordable. Some of these options include:
Veterans Benefits
Life Insurance Policy
Long-Term Care Insurance
Reverse Mortgage
For additional information and planning, read our comprehensive guide to paying for senior care in Texas.
Free Resources for Seniors in San Antonio, TX
The Austin region has a range of resources to help older residents make the most of their retirement income and access affordable long-term care. The following table highlights the top agencies and programs in the area to help seniors make informed decisions.
| | | |
| --- | --- | --- |
| Resource | Contact | Service |
| Area Agency on Aging of the Capital Area | (512) 916-6000 | The Area Agency on Aging of the Capital Area serves disabled individuals and those aged 60 and over through a range of support programs. Seniors can call the agency for information and referrals for community-based services and programs that may supplement or complement what they obtain through assisted living, including medical equipment loans, prescription drug assistance and public benefits options counseling. The agency also contains the region's long-term care ombudsman program, in which individuals can call for information on residents' rights, options for paying for long-term care and how to report substandard care. |
| Austin Vet Center | (512) 416-1314 | The Austin Vet Center provides free, confidential assistance to veterans and their families to help them access the benefits and services they're entitled to. It provides referral services for veteran connections to help qualifying individuals learn about veterans' home eligibility criteria and VA medical benefits and enrollment. It also hosts workshops and classes for lifelong enrichment, including woodworking workshops, knitting classes and stained glass workshops. |
| Aging Services Council of Central Texas | (512) 593-2269 | The Aging Services Council of Central Texas supports healthy aging through various initiatives, including the Social Inclusion Task Force, which provides technology and training to older adults to help them maintain social connections. It also publishes guides to help older adults find transportation services in the Austin region and understand available long-term care options. |
| AGE of Central Texas | (512) 451-4611 | AGE of Central Texas is a nonprofit organization that provides a range of social and recreational activities and supportive services for older adults in the region. It has a health equipment lending program that provides free, no-time-limit durable medical equipment loans. It also has a computer lab and senior centers and wellness sites throughout the region. |
| Texas Legal Services Center | (512) 477-6000 | The Texas Legal Services Center provides free civil legal services to older adults in Austin and the surrounding region. It has licensed legal professionals who provide benefits screenings and assistance with obtaining public benefits, which may help seniors pay for assisted living services. |
Rules and Regulations for Assisted Living Facilities in Austin, TX
Assisted Living Communities in Austin are required to follow a set of rules and regulations that are determined by the state. For an overview of those rules and regulations, see the information below. For more specific information, talk with your local community or Area Agency on Aging.
The 10 Best Assisted Living Facilities in Austin, TX