Get Pricing & Availability for Assisted Living in Tyler, TX
Call (855) 481-6777 for immediate assistance and get more details
Page Reviewed / Updated – July 18, 2022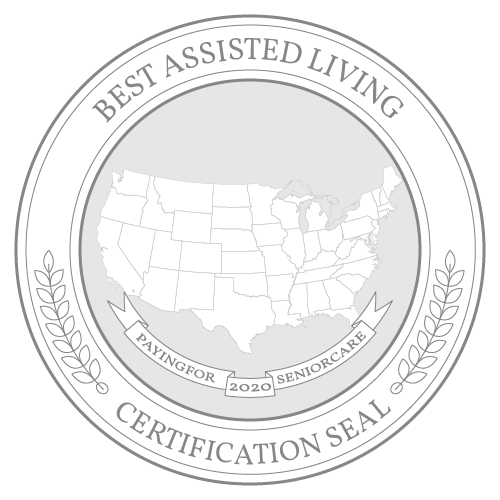 Seniors considering an assisted living community in Tyler, Texas, are sure to appreciate the low cost of living (COL). The Rose Capital of America has an overall COL score of 82.8, with many individual scores — including transportation (80.9) and grocery (92.9) — below national and Texas scores. In addition, there are multiple local programs in Tyler that can help residents keep expenses manageable.
Whether one of Tyler's 105,995 residents plans to stop by a medical facility as a patient, an employee or a volunteer, there are multiple options to consider. Although Tyler's health score (101.9) is higher than the corresponding state score (95.4), there's only a minor difference from the national average (100). The city's monthly assisted living median ($3,863) is, however, noticeably lower than other medians around the state.
Continue reading through this guide for more about how the assisted living comparisons differ, along with additional information about balancing costs with life enjoyment in Tyler.
The Cost of Assisted Living in Tyler, TX
Only a $135 difference separates the monthly assisted living medians of Tyler ($3,863) and Texas ($3,998), but the $637 gap between the city and the national median ($4,500) is more significant. Out of the five cities below, San Antonio ($3,413) is the least expensive. Dallas ($4,195) and Houston ($4,245) are each under $400 more than Tyler, but Austin is a considerable $1,482 more at $5,345.
Tyler: $3,863
Texas: $3,998
United States: $4,500
San Antonio: $3,413
Dallas: $4,195
Houston: $4,245
Austin: $5,345
The Cost of Other Types of Care in Tyler, TX
All the following available cost medians of senior care options in Tyler fall below their corresponding national medians, and assisted living ($3,863) is the least expensive of the available estimates for Tyler. According to the stats below, it's even less than remaining at home and opting for in-home care or home health care (both $4,376). There's a $624 difference between the medians for assisted living and a semiprivate room at a nursing home facility ($4,487), but a more sizable gap with the $5,612 cost for a nursing home facility private room. The difference, however, between the latter and its national monthly median equivalent ($9,034) is a massive $3,422.
In-Home Care: $4,376
Home Health Care: $4,376
Adult Day Health Care: N/A
Assisted Living Facility: $3,863
Nursing Home Facility (semiprivate room): $4,487
Nursing Home Facility (private room): $5,612
Financial Assistance for Assisted Living in Tyler, TX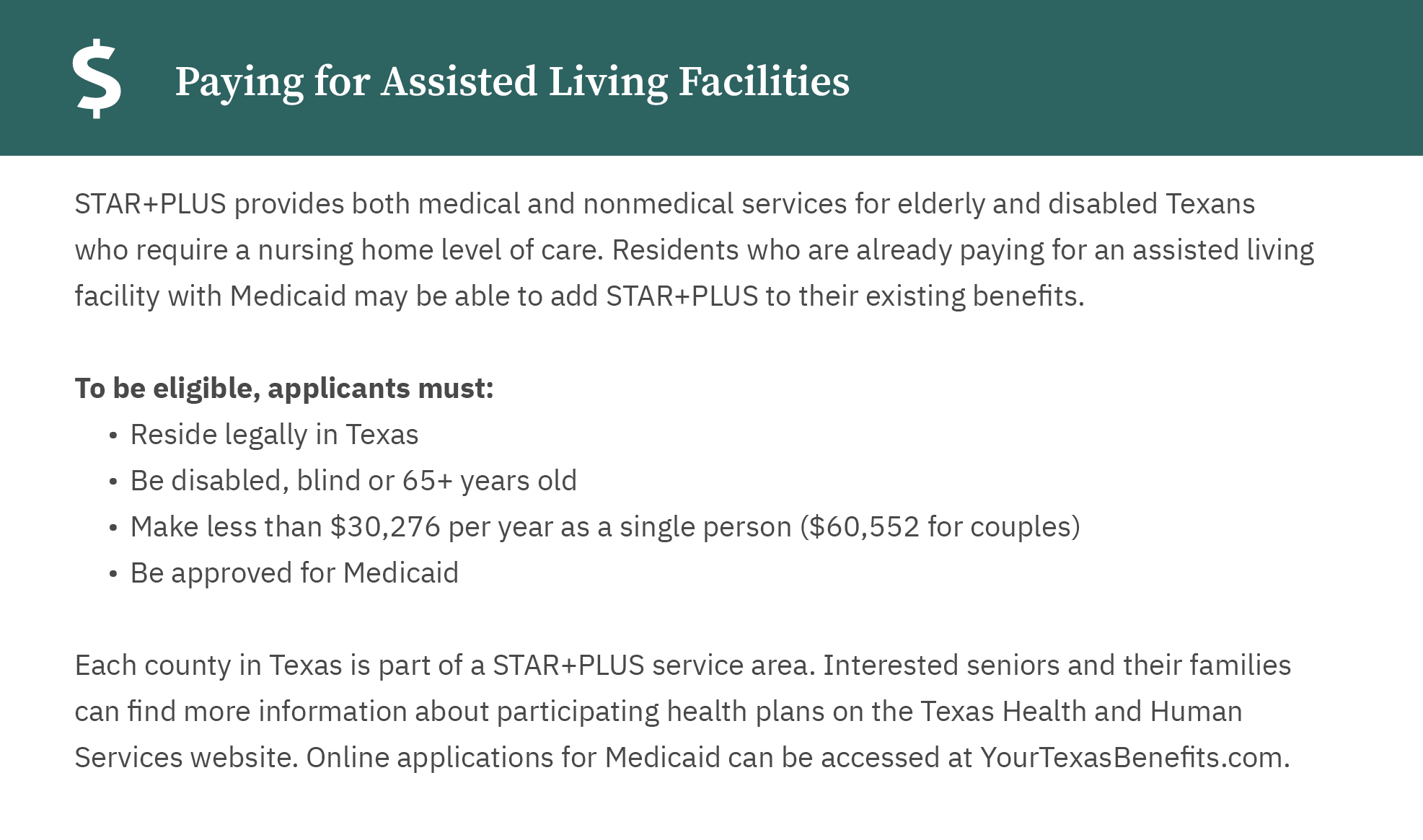 Other Ways to Pay for Assisted Living in Tyler, TX
Since not everyone can afford to pay for assisted living out-of-pocket, it's important to find alternative methods to help make assisted living more affordable. Some of these options include:
Veterans Benefits
Life Insurance Policy
Long-Term Care Insurance
Reverse Mortgage
For additional information and planning, read our comprehensive guide to paying for senior care in Texas.
Free Resources for Seniors in Tyler, TX
Many programs throughout Tyler help seniors retain as much money as possible while still enjoying the many benefits of living in the city. They range from free transportation services to educational programs and senior advocacy.
| | | |
| --- | --- | --- |
| Resource | Contact | Service |
| Tyler Transit | (903) 533-8057 | Seniors aged 65 and up who want a discount for riding a Tyler Transit bus can buy a Tyler Transit Half Fare ID card and pay only half the regular cost. The offer also extends to individuals with disabilities and those who have Medicare. Documentation is required to buy the ID card. |
| Tyler Senior Center | (903) 597-0781 | The Tyler Senior Center on Garden Valley Road is open most weekdays to individuals who are 55 and up. Lunch is free courtesy of Meals on Wheels. Activities at this senior center include painting and bridge and provide assisted living residents a chance to get out and socialize away from their community. |
| The University of Texas at Tyler | (903) 566-7000 | Located on University Boulevard, The University of Texas at Tyler offers the chance to audit classes or take a specific number of credit hours for free. Qualifying seniors must be 65 and up. |
| Tyler Public Library | (903) 593-7323 | The Tyler Public Library on South College Avenue has many services seniors can access, including the computer lab and a notary. There are also various special programs, including a book club and lectures. |
| Area Agency on Aging of East Texas Ombudsman Program | (800) 442-8845 | Located in Smith County, Tyler falls under the jurisdiction of the Area Agency on Aging of East Texas Ombudsman Program. It makes sure those who are 60 and up and reside in a long-term care facility are treated fairly and with respect and are getting the care they require and deserve. |
Rules and Regulations for Assisted Living Facilities in Tyler, TX
Assisted Living Communities in Tyler are required to follow a set of rules and regulations that are determined by the state. For an overview of those rules and regulations, see the information below. For more specific information, talk with your local community or Area Agency on Aging.
The 10 Best Assisted Living Facilities in Tyler, TX