Get Pricing & Availability for Assisted Living in Tyler, TX
Call (855) 481-6777 for immediate assistance and get more details
Page Reviewed / Updated – October 05, 2020
The 10 Best Assisted Living Facilities in Tyler, TX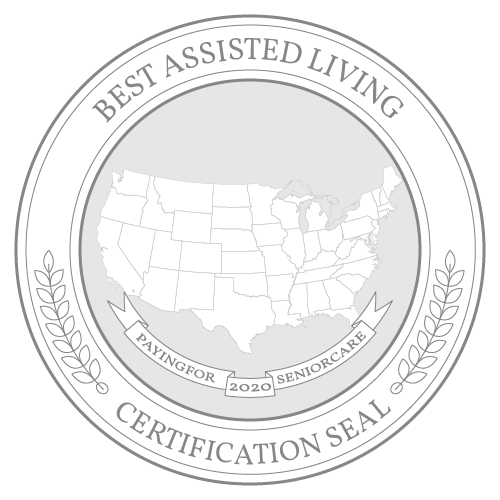 Tyler, Texas, is the seat of Smith County. The city has a reputation for the beautiful roses cultivated here, and the Tyler Municipal Rose Garden has thousands of bushes with hundreds of varieties that seniors can peruse.
Seniors make up 15% of the city's population, and, as in the rest of Texas, Tyler seniors pay no taxes on Social Security and other retirement income. The cost of living is much lower in Tyler than the statewide and national averages due to low housing costs. Sun-loving seniors may appreciate that the sun shines 218 days a year, and the city receives just one inch of snow annually. Tyler has several hospitals, including UT Tyler Health, where residents receive excellent care.
Check out our list of the top 10 assisted living facilities in Tyler to find the perfect fit for your loved one. Additionally, find out more about the cost of assisted living in Tyler and what financial assistance programs are available.
The Cost of Senior Living and Care in Tyler
According to the Genworth 2018 Cost of Care Survey, the cost of senior care in Tyler, Texas is quite reasonable when compared against the state averages. The average cost of assisted living is only $5 higher in Tyler than the average Texas City, and home care costs in Tyler are right on par with the state average. While specific adult day care costs aren't available for Tyler, the cost of nursing home care in the city is about $500 below the state average.
How much does Assisted Living Cost in Tyler?
The average monthly cost of assisted living in Tyler is $3,800, placing it between least-expensive Corpus Christi at $2,975 and most-expensive Austin at $5,198 per month. The costs for the rest of the state are closer to the Texas average, which is almost identical to Tyler at $3,795 per month.
How much does Home Care Cost in Tyler?
In Tyler, the average monthly cost of home care is $3,813, which is the same as the state average. Most cities in the state have costs that are within one or two hundred dollars of this price, including the Austin area, which has the most expensive home care costs in the state with an average of $4,099 per month. The least expensive home care can be found in Corpus Christi, which has an average cost of $3,194 monthly.
How much does Adult Day Care Cost in Tyler?
While adult day care costs aren't available for the city of Tyler, the state of Texas has a range of home care costs from $693, in Corpus Christi, to $1,408, in both Austin and Dallas. It's apparent that adult daycare is more expensive in large cities. In Longview, costs are also reasonable at only $813 per month.
How much does Nursing Home Costs in Tyler?
At an average of $4,258 per month, the cost of nursing home care in Tyler is $540 below the state average. When compared with cities such as Corpus Christi and Austin, Tyler's nursing home care costs are about $1,000 per month less. Nursing homes in Dallas and Houston are more expensive as well, at $5,064 and $5095 per month, respectively. However, less expensive nursing home costs can be found in Longview, where the average cost is only $3,954 per month.
Financial Assistance Programs in Tyler
Medicaid Program in Tyler
Medicaid exists across the U.S. to provide health insurance to low-income individuals of all ages. Recipients of Medicaid include families with young children, pregnant women, disabled individuals and senior citizens. In Texas, as in most states, Medicaid is funded by the state with the support of the federal government. It covers a range of healthcare costs that include doctor visits, dental care, prescription medications and the cost of care received by elderly or disabled individuals while living in a nursing home.
To qualify for the state Medicaid plan as a senior, applicants must be 65 years of age or older. Individual applicants are limited to an income of $24,037 per year, while married applicants must stay below $32,591. Single applicants are also restricted to $2,000 in countable assets, married couples may have $3,000. Exempt items include the applicants home if it's valued at less than $572,000, as well as household items and a single vehicle.
To apply for the state Medicaid plan or to receive more information, seniors can call the Texas Medicaid hotline at (800) 252-8263.

Medicaid Waivers in Tyler
STAR+PLUS
STAR+PLUS is a Medicaid managed care waiver program that exists to provide seniors and those with disabilities with access to long-term care outside of nursing homes. Those who participate in STAR+PLUS are given the opportunity to choose their own medical plan and doctor based on the services provided in their area. Covered expenses typically include homemaker or home health care services, home modifications, respite care, assisted living, transitional assistance and nursing services.
To qualify for STAR+PLUS, applicants must be Medicaid eligible and 65 years of age or older or disabled. STAR+PLUS has limited space available, which means that eligible applicants may be placed on a waiting list prior to receiving coverage. Seniors can apply online at the Your Texas Benefits website.
Community First Choice (CFC)
The CFC waiver is a part of the federal Medicaid plan. It allows states to provide eligible applicants with home-based and community-based care services and support. This program pays for assisted living services either in the home or in an assisted living facility. To qualify for this program, individuals must require an institutional level of care and be eligible for the state Medicaid plan. The CFC waiver is an entitlement program, which means that all approved applicants receive immediate coverage. Seniors can apply online at the Your Texas Benefits website.
Other Financial Assistance Programs in Tyler
Community Care for the Aged and Disabled (CCAD)/Community Attendant Services (CAS)
Administered by the Texas Department of Health and Human Services, the CCAD program and CAS programs exist to provide case management and home care or assisted living services to individuals who are aged or disabled. Under this program, seniors may receive in-home personal care assistance, adult day care, home delivered meals, residential assisted living and/or emergency monitoring devices.
To qualify for CCAD, applicants must be 65 years of age or legally disabled and a legal resident of Texas. Applicants must also be receiving one of the following:
Temporary Assistance for Needy Families
Supplemental Security Income
Medicaid
Specified Low-Income Medicare Beneficiary Benefits
Qualified Medicare Beneficiary Benefits
Supplemental Nutrition Assistance Program
To apply, seniors can contact the East Texas Aging & Disability Resource Center in Longview, Texas at (855) 937-2372.
Optional State Supplement (OSS)
The OSS is a cash benefit that's available to disabled and elderly individuals who receive supplemental security income and require long-term care. This cash benefit is distributed monthly and is provided to help recipients pay for the cost of room and board and other expenses not covered by Medicaid.
To be eligible, applicants must be financially eligible for Medicaid and receive long-term care, either at home or in a facility. To apply, seniors can call their local Social Security Administration office at (877) 319-5707.

More Senior Living Resources in Tyler
| | | |
| --- | --- | --- |
| Resource | Phone Number | Description |
| Housing Choice Voucher Program | (903) 531-1100 | The Housing Choice Voucher program provides low-income families and disabled or elderly individuals with access to safe, clean housing. The program is not limited to subsidized units and allows participants to choose their own housing. |
| Greater East Texas CAP | (936) 564-2491 | This nonprofit organization provides energy and utility bill assistance to those who need urgent assistance to avoid having utilities cut off. It specifically aims to help families with children and elderly individuals. |
| PATH | (903) 617-2806 | PATH helps families and individuals, including seniors and disabled persons, to pay their rent when they're at risk of homelessness. The program also provides utility assistance and helps in-need families and individuals to find affordable housing. |
For additional information and planning, please read our comprehensive guide to paying for senior care in Texas.