Get Pricing & Availability for Assisted Living in Longview, TX
Call (855) 481-6777 for immediate assistance and get more details
Page Reviewed / Updated – August 10, 2020
The 10 Best Assisted Living Facilities in Longview, TX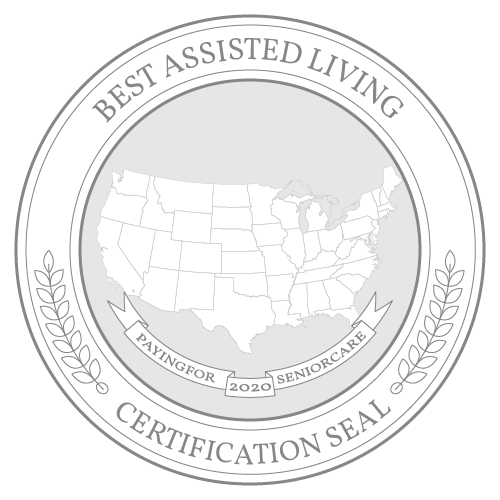 Located in the heart of the East Texas Piney Woods on historic Highway 80, Longview, TX, boasts small-town charm mixed with big-city attractions and amenities. This travel and leisure hub of over 80,000 residents is about an hour's drive from Tyler and Mount Pleasant, TX, and Shreveport, LA. Longview is a GO TEXAN Certified Retirement Community, recognized by the state as a premier destination for retirees to live out their golden years.
Seniors looking for a home in Longview will discover gorgeous vistas and plentiful recreational opportunities in this burgeoning area surrounded by woodlands and lakes. They can experience an abundance of cultural offerings including museums, symphonies, ballets and world-class festivals, such as AlleyFest and the Great Texas Balloon Race. Vineyards and golf courses also add to the excitement awaiting older Texans and their families. Summers here can be quite hot, but the winters are typically short. Throughout the year, the temperature ranges from 38 to 94 degrees Fahrenheit.
Take a look at our list of the top 10 assisted living communities in Longview. Additionally, find out more about the cost of assisted living in Longview and what financial assistance programs are available.
The Cost of Senior Living and Care in Longview
Longview has relatively low costs for residential care and nursing care, although in-home and day care services are slightly more expensive than Texas overall. According to the Genworth 2018 Cost of Care Survey, assisted living in Longview is roughly 25% cheaper than the U.S. average, and nursing care costs are lower by almost 50%.
How much does Assisted Living Cost in Longview?
Longview is in a comparatively cheap area for assisted living in Texas. The average monthly cost is $3,100, and the state average is $3,795. To the northeast in Texarkana, one of the cheapest areas in Texas for this level of care, the cost is $2,265 per month. Tyler is in line with the average at $3,800, and Dallas is higher at $4,350.
The most affordable area for assisted living is El Paso with an average cost of $2,250 per month, and the most expensive is Austin with an average of $5,190.
How much does Home Care Cost in Longview?
In-home care services have a higher than average cost in Longview compared to nearby areas and the state. At an average of $4,052 per month, it is roughly $200 more expensive than the averages for Tyler and Texas as a whole, and $1,000 more than Texarkana.
Odessa has the highest average cost in the state at $4,185 per month, and Brownsville is one of the most affordable with a monthly average of $2,860.
How much does Adult Day Care Cost in Longview?
Adult day care in Longview has an average cost of $813 per month, which is slightly higher than the state average of $758. In nearby Texarkana, it costs $888 per month. Austin and Dallas are the most expensive in the state at an average of $1,408 per month, followed by Houston at $1,300.
Abilene has the most affordable adult day care in Texas at an average of $618, and San Antonio is the cheapest major city at $867.
How much does Nursing Home Costs in Longview?
Longview has the most affordable nursing care in Texas at an average of $3,954 per month, which is around $800 cheaper than the state overall. In nearby Tyler, the cost is $4,258, and it's higher still in Texarkana with an average of $4,410.
Killeen has an average cost of $5,407 per month, which makes it the most expensive area in the state for this level of care, followed by Austin and Dallas at $5,323 and $5,064, respectively.
Financial Assistance Programs in Longview
Medicaid Program in Longview
Seniors and people with disabilities in Longview, and Texas in general, may be eligible for free or low-cost medical coverage and long-term care from the state Medicaid program. In the past, Medicaid only covered nursing facilities, although it's now possible to receive care in assisted living, at home or in another community-based environment if deemed appropriate.
Medical costs covered by Medicaid include:
Doctor care and medication orders
Hospitalization and emergency services
Lab, X-ray and outpatient services
Vision, hearing and dental
In-home and nursing care
Texas Medicaid for long-term care eligibility:
Aged 65+ or disabled
Texas resident andU.S. citizen or national
Require at least 30 days of care
For an individual: at or below $2,313 of monthly income and $2,000 of assets
For a couple: at or below $4,626 of monthly income and $3,000 of assets
Some high-value assets, such as the family home and one vehicle, may be exempt for the purposes of Medicaid eligibility. Other non-countable assets include household items, personal effects and certain insurance policies.
Qualified applicants choose a plan through the STAR+PLUS managed care program and receive various long-term support services, such as additional in-home care options, home accessibility modifications, respite and chore assistance. These services are entitlements, which means there is no waiting period to receive assistance.Apply online for Medicaid health and long-term care coverage at Your Texas Benefits, or over the phone by calling (877) 541-7905. Longview residents can also call the local Human Services office on (903) 753-0083 or visit in-person at 1750 N. Eastman Road.
Other Financial Assistance Programs in Longview
STAR+PLUS HCBS Waiver
Seniors and people with disabilities in Longview who receive Medicaid services from the STAR+PLUS program may be eligible for additional support through HCBS waivers.
Home and community-based services (HCBS) waivers support residents who wish to stay away from nursing facilities for as long as possible. These waivers allow the state to provide options, including assisted living and additional respite for caregivers, which in turn allows qualified residents to avoid expensive nursing facilities.
HCBS waiver applicants must be eligible for, or currently receiving Medicaid or Supplemental Security Income payments. They must also meet the level of care usually served in a nursing facility and be at risk of placement in such a facility.
The HCBS waiver program isn't an entitlement. There is a limit on the statewide number of recipients for each service, which can cause delays for new applicants.
Call the Medicaid Managed Care Helpline on (866) 566-8989 to begin the application process.
Read our guide to STAR+PLUS HCBS waivers for further details.
Community Care for Aged and Disabled
This is a statewide program that helps Texans who can't safely take care of themselves and are at risk of being placed in a nursing facility. Community Care for Aged and Disabled may cover some of the cost of alternatives to nursing care, such as day health services, assisted living, in-home care and meal delivery.
To receive services through CCAD, it must be determined that the individual needs this additional support to avoid being prematurely placed in a nursing home. The individual must have no more than $5,000 in assets, and satisfy the income criteria for Medicaid or SSI.
Apply online for Community Care for Aged and Disabled at Your Texas Benefits, or call (877) 541-7905 for assistance.
Read our guide to Texas CCAD for more information on the requirements and benefits provided.
Community First Choice
The CFC program is for seniors and disabled Texans who aren't living in a nursing home, and wish to receive additional support to remain in their own home or elsewhere.
Community First Choice covers services including:
Help with activities of daily living
Supervision and assistance with health-related tasks
Habilitation
Emergency response
Support management
CFC services are available to Medicaid recipients who meet the criteria for institutional care and require assistance with activities of daily living. All qualified applicants are entitled to receive services without delay.Apply online for Community First Choice services at Your Texas Benefits, or call (877) 541-7905 for customer service and phone applications. Longview residents can call (903) 753-0083 or go to the HHSC office at 1750 N. Eastman Road.
More Senior Living Resources in Longview
| | | |
| --- | --- | --- |
| Resource | Phone Number | Description |
| Longview Housing Authority | (903) 237-1235 | The LHA manages the Housing Choice Voucher program in the city, which provides rental assistance for low-income residents in the private housing market. This program, otherwise known as Section 8, is funded by the federal government through HUD. |
| Longview Square Apartments | (903) 297-6077 | This is an affordable housing community on Pine Tree Road for low-income residents of any age. Rent is subsidized through HUD. |
| Belaire Manor Apartments | (903) 236-3951 | This is an apartment complex on East Young Street in Longview. It's designated as low-income housing for individuals and families. |
| Utility Assistance | (936) 720-7474 | GETCAP is the local agency responsible for helping Longview residents pay their utility bills and manage their energy costs. This program is for low-income individuals and families. |
For additional information and planning, please read our comprehensive guide to paying for senior care in Texas.