Get Pricing & Availability for Assisted Living in Longview, TX
Call (855) 481-6777 for immediate assistance and get more details
Page Reviewed / Updated – October 7, 2022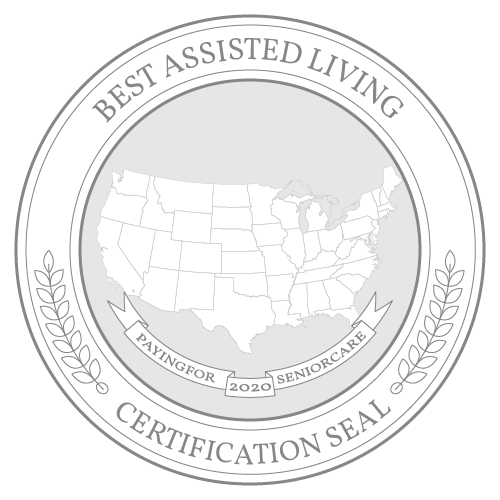 Seniors who want to conserve retirement income may find Longview an attractive destination as its cost of living is 15% lower than the national average. The largest savings are found in housing and transportation, with groceries and utilities also more economical than the national average. Assisted living care services cost $4,275 per month, which is $277 higher than the Texas average.
Longview residents have an average income of $23,792 a year, compared to the U.S. average of $28,555. Its sales tax rate is also 8.3% versus the U.S. rate of 7.3%. Still, Longview residents are able to save on income taxes; Texas has no income tax, while the average national income tax rate is 4.6%.
In addition to providing a list of the best assisted living facilities in Longview, TX, this guide provides an overview of the cost of assisted living in Longview, as well as average costs for other types of care. Additionally, find a list of free and low-cost services that provide seniors with a variety of assistance in their communities.
The Cost of Assisted Living and Care in Longview, TX
Assisted living care in Longview costs $4,275 per month, according to the Genworth 2021 Cost of Care Survey. This amount is $277 more than the state average, but $225 lower than the nationwide median. Dallas facilities have similar costs as facilities in Longview, costing seniors $4,195 per month for assisted living services. South of Dallas, Waco has the region's lowest assisted living care cost. Austin, southwest of Longview, has the highest care cost at $5,345.
Longview: $4,275
Texas: $3,998
United States: $4,500
Dallas: $4,195
Waco: $2,800
Tyler: $3,863
Austin: $5,345
The Cost of Other Types of Care in Longview, TX
Assisted living care is moderately priced in Longview at $4,275 per month. In-home care and home health care offer a similar level of care in seniors' homes and cost the same at $3,813, even with the addition of home health aides for the home health care option. Nursing home care is more expensive at $4,182 per month for a shared room and $5,505 for a private room. Adult day care is an inexpensive option, providing senior supervision and care during the daytime.
Assisted Living Facility: $4,275
In-Home Care: $3,813
Home Health Care: $3,813
Adult Day Health Care: $677
Nursing Home Facility (semiprivate room): $4,182
Nursing Home Facility (private room): $5,505