Get Pricing & Availability for Assisted Living in Frisco, TX
Call (855) 481-6777 for immediate assistance and get more details
Page Reviewed / Updated – July 18, 2022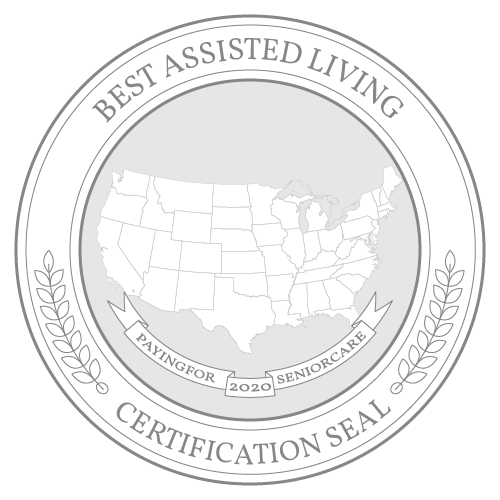 Spread across Denton and Collin Counties, Frisco is a Dallas metro area city where more than 18,200 seniors reside. The city's cost of living is about 20% above the national average, but with Frisco's substantial tax exemptions for seniors and its standard 10% homestead exemption, older Frisco homeowners gain some relief from its costly goods and services.
On average, the city's assisted living costs $4,195 a month, which is $197 higher than what most of the state's assisted living residents pay. Compared to the national median ($4,500), the city's assisted living is relatively affordable.
This guide compares the cost of assisted living in Frisco to the surrounding areas. It also lists a few resources that may help seniors save money during retirement and find a senior care community that meets their budget and needs.
The Cost of Assisted Living in Frisco, TX
The 2021 Genworth Cost of Care Survey found seniors in Frisco's assisted living facilities pay an average of $4,195 a month for their care and housing.
Nationally, assisted living residents pay about $305 more each month than seniors in Frisco. Across Texas, assisted living residents save around $197 a month compared to those in Frisco. Out of the nearby cities, Tyler and Sherman are among the costliest, though their seniors still spend about $332 and $695 less a month, respectively, than Frisco's assisted living residents. In Abilene, assisted living averages $746 a month less, and at $1,395 below Frisco's median cost of assisted living, Waco is one of the most affordable nearby cities for senior care.
Frisco: $4,195
Texas: $3,998
United States: $4,500
Sherman: $3,500
Tyler: $3,863
Waco: $2,800
Abilene: $3,449
The Cost of Other Types of Care in Frisco, TX
At $2,678 below the city's average cost of assisted living, adult day health care is Frisco's least expensive type of senior care, while the costliest is nursing home care with a private room. Nursing home care with a semiprivate room is Frisco's second most expensive type of senior care at $1,432 a month more than assisted living. For either in-home care or home health care, Frisco's older adults spend about $765 more than they would on assisted living.
In-Home Care: $4,862
Home Health Care: $4,862
Adult Day Health Care: $1,517
Assisted Living Facility: $4,195
Nursing Home Facility (semiprivate room): $5,627
Nursing Home Facility (private room): $8,460
Note:Data for Frisco was unavailable, so data for the nearest city, Dallas, was used instead.
Financial Assistance for Assisted Living in Frisco, TX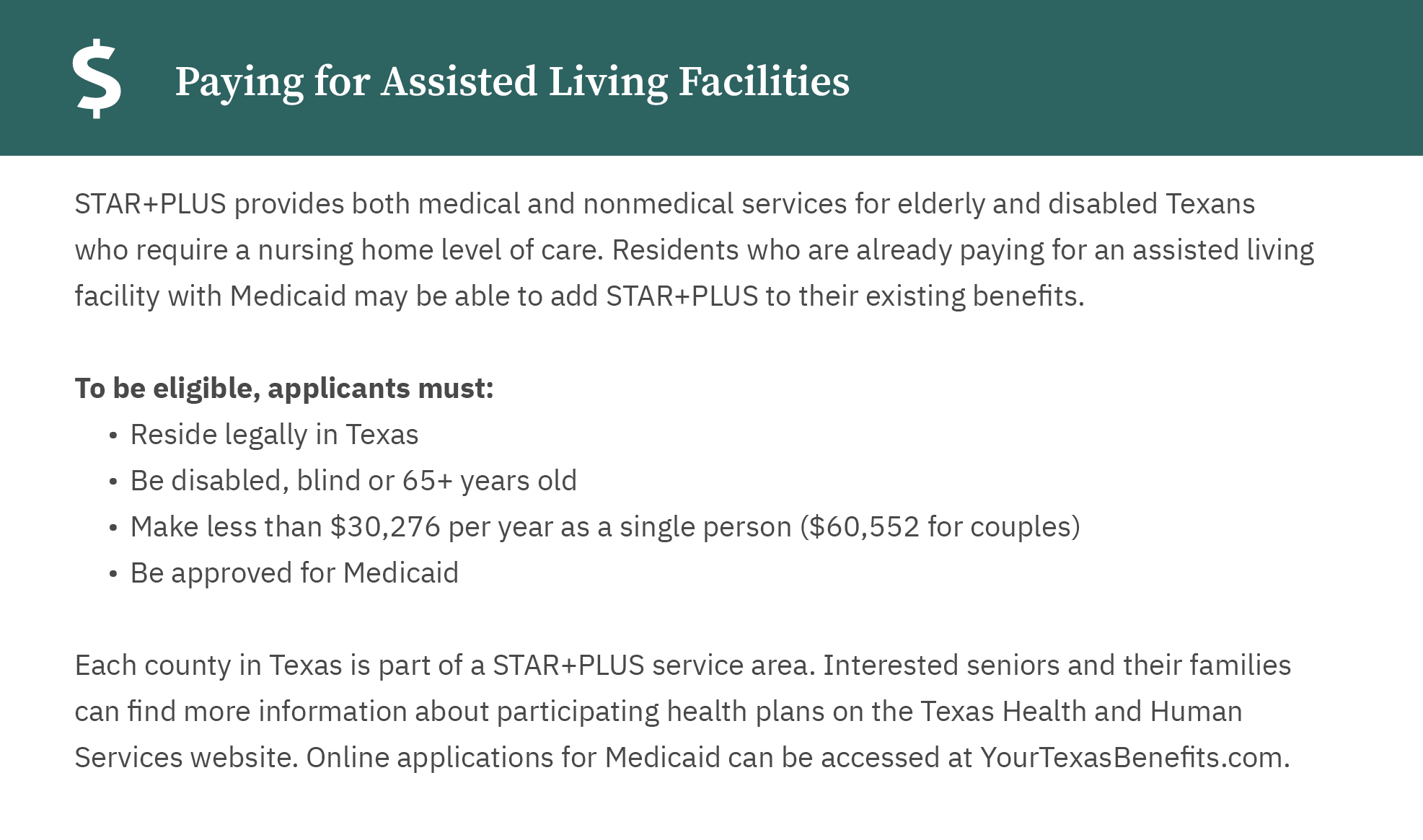 Other Ways to Pay for Assisted Living in Frisco, TX
Since not everyone can afford to pay for assisted living out-of-pocket, it's important to find alternative methods to help make assisted living more affordable. Some of these options include:
Veterans Benefits
Life Insurance Policy
Long-Term Care Insurance
Reverse Mortgage
For additional information and planning, read our comprehensive guide to paying for senior care in Texas.
Free Resources for Seniors in Frisco, TX
Frisco's seniors can contact the organizations below for help understanding long-term care insurance options, researching local assisted living facilities and learning about ways they can supplement their income and reduce expenses.
| | | |
| --- | --- | --- |
| Resource | Contact | Service |
| The Grove at Frisco Commons | (972) 292-6550 | The Grove at Frisco Commons is a 30,000-square-foot senior center where Frisco's older adults can meet for games, educational workshops and exercise classes. Some of the senior center's regularly scheduled activities include golf lessons, dancing, chair volleyball and language classes. |
| Long-Term Care Ombudsman | (800) 252-2412 | As an advocate for residents' rights in assisted living and other long-term care facilities, the ombudsman investigates and resolves complaints about Frisco's care communities. Some of their other duties include educating senior care facility residents about their rights and helping families understand their care financing options. |
| North Central Texas Area Agency on Aging (NCTAAA) | (800) 272-3921 | The NCTAAA manages a range of health and social services, such as respite care, benefits counseling and home-delivered meals. The agency can also connect seniors with low-cost transportation and an extended set of services available through the Aging & Disability Resource Center. |
| Senior Community Service Employment Program (SCSEP) | (940) 382-6712 | In the SCSEP, Frisco's seniors can work at either a nonprofit or local government office where they can earn minimum wage and learn a new skill that prepares them to reenter the labor market. Seniors can visit their local Workforce Solutions office for more information. |
Rules and Regulations for Assisted Living Facilities in Frisco, TX
Assisted Living Communities in Frisco are required to follow a set of rules and regulations that are determined by the state. For an overview of those rules and regulations, see the information below. For more specific information, talk with your local community or Area Agency on Aging.
The 10 Best Assisted Living Facilities in Frisco, TX