Get Pricing & Availability for Assisted Living in Mckinney, TX
Call (855) 481-6777 for immediate assistance and get more details
Page Reviewed / Updated – October 22, 2020
The 10 Best Assisted Living Facilities in Mckinney, TX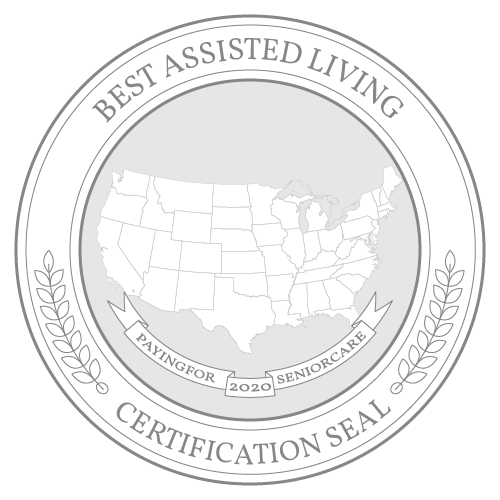 McKinney, Texas, is a thriving suburban community located just 30 miles north of Dallas. This city, with a population of 199,177, was named one of the nation's fastest-growing suburbs as well as one of Money magazine's Best Places to Live in America. Although seniors over age 65 represent less than 10% of the population, which is well below the 16% national average, McKinney is still an excellent retirement destination in its own right.
Seniors have access to plentiful neighborhood parks, numerous golf courses and abundant natural attractions, including the Towne Lake Recreation Area and the 289-acre Heard Natural Science Museum & Wildlife Sanctuary. Thanks to the city's location in the Sun Belt and the state's Blackland Prairie region, residents enjoy mild winters, warm summers and 229 days of sunshine.
Note: Information for McKinney was not available, so data from the nearest city, Dallas, was used.
Seniors who are ready to plan their next move will find information about 10 of McKinney's best assisted living facilities in this guide. Additionally, find out more about the cost of assisted living in Mckinney and what financial assistance programs are available.
The Cost of Senior Living and Care in Mckinney
The monthly cost of senior care in McKinney is much higher than the state average across all categories. According to the Genworth Cost of Care Survey, home health care, assisted living and nursing home care are all slightly higher than the average costs in Texas, while adult day care is considerably more expensive.
Note:Senior care cost data wasn't available for McKinney, so the data for the closest city, Dallas, was used.
How much does Assisted Living Cost in Mckinney?
Assisted Living in McKinney is close to the median monthly state rate at $4,350, but it's still among the most expensive in the state. It matches or exceeds, on a monthly basis, the costs of Assisted Living in most similarly-sized metropolitan regions in Texas. Only in Austin ($5,190) and Odessa ($4,605) are expenses substantially higher for this kind of care.
In more rural areas, the monthly rates for Assisted Living can be considerably lower: El Paso ($2,250) offers the lowest monthly rates. Keep in mind that Assisted Living isn't an available option everywhere and that the Laredo area, in particular, doesn't offer access to these facilities.

How much does Home Care Cost in Mckinney?
Assuming 44 hours of homemaker services per week, the cost of home care in McKinney averages $4,004 per month. This is approximately $200 above the state average and is among the higher rates in the state, exceeded only by the $4,099 per month cost of home care in Austin and the $4,185 cost in Odessa.
It's not uncommon for home care to come in at lower than the median state rate and more than $200 cheaper than it is in McKinney. Brownsville provides home care at its cheapest at $2,860 per month, $1,144 per month below the average cost in McKinney.

How much does Adult Day Care Cost in Mckinney?
People in McKinney pay $1,408 per month on average for adult day care services, almost double the state median rate. Only Austin matches this rate of expense, while in most towns and cities where adult day care is available, it costs less than $900 per month. In San Antonio, for example, monthly day care services cost around $867, and the lowest monthly rates can be found in El Paso at an average of $628.
How much does Nursing Home Costs in Mckinney?
Nursing home care costs in McKinney average $5,064 month, some $266 per month over the state average. These rates vary in the state, but McKinney is close to being the most expensive. Only in Killeen do monthly costs average higher at $5,407.
It's rare for cities or regions to come in much lower than the state average for nursing home care. Most have rates very close to the average or slightly under, as with San Antonio's $4,715 monthly cost. Some centers are considerably cheaper, though. The least expensive community, Longview, sees rates around $3,954.

Financial Assistance Programs in Mckinney
Medicaid Program in Mckinney
The STAR+PLUS managed care program provides state health care plans in the Dallas area, including McKinney, through Molina Healthcare and Superior Healthplan. The state Medicaid program uses different providers depending on your location, and provides an overview map of which providers service which regions.
These plans generally cover core Medicaid commitments such as doctor's visits, prescription medicines, lab and X-Ray charges, hospital care and vision, hearing and dental care. In specific cases they may also cover home or nursing care, mental illness and intellectual disability care, and community programs for those in a home care situation.
STAR+PLUS, like other Medicaid programs, is a federally supported non-contributory entitlement program, meaning that if you meet the eligibility requirements you can get support without having to contribute to the program through taxes. It is available to those eligible for Medicaid or who meet other specific health and income-level requirements as specified at the program's website. If you receive support through Medicare, it is also possible in specific circumstances to be "dual eligible" for support through STAR+PLUS. You can apply to the program online; for help with navigating Medicaid managed care, you can contact the Office of the Ombudsman.

Medicaid Waivers in Mckinney
Star+Plus Home and Community Based Services Waiver Program
In McKinney, as elsewhere in the Dallas-Fort Worth area, Medicaid waiver-based programs for seniors are available under the banner of the STAR+PLUS Program. The STAR+PLUS Home and Community Based Services Waiver is generally focused on helping seniors remain in their homes or to take advantage of Assisted Living or Adult Day Care. It provides meal delivery, personal care, adult day care support and more.
One potential drawback of STAR+PLUS waivers is that enrollment is often capped and can involve waiting lists. It also involves the administration of care and assistance through managed care organizations (often HMOs), which comes with the benefit of a dedicated STAR+PLUS staff member to help coordinate services but also involves restrictions of choice.
Community First Choice Program An alternative program, enabled through the Affordable Care Act, is the Community First Choice (CFC) program. While it's still necessary to demonstrate financial need to qualify, CFC programs do not have waiting lists or enrollment caps and allow seniors a much greater degree of choice about potential caregivers (making it, for instance, an option for family members to be paid caregivers). CFC supports personal care and personal emergency services response along with providing support for a wide range of instrumental activities of daily living (IADLs).
Other Financial Assistance Programs in Mckinney
Community Care for the Aged and Disabled (CCAD)
The Community Care for the Aged and Disabled (CCAD) program provides enhanced access to home or community living, or living at a caregiver's home, for those who might otherwise have to resort to nursing home care. It provides a diverse suite of care, attendant, emergency response and family and residential care services, along with a service for home-delivered meals.
Community Attendant Services (CAS)
Community Attendant Services (CAS) is a Medicaid-funded part of CCAD. It's a non-medical support program that provides assistance with activities of daily living for disabled or elderly adults. It covers up to 50 weekly hours of attendant services, though the average amount of support received tends to be closer to 15-20 hours weekly.
The Community Council of Greater Dallas
The Community Council of Greater Dallas is the Dallas area's local Area Agency on Aging. It provides community health caseworkers who can help eligible individuals enroll in Medicaid and for other forms of health insurance, as well as providing general benefits consultancy, family caregiver support and care coordination services.

More Senior Living Resources in Mckinney
| | | |
| --- | --- | --- |
| Resource | Phone Number | Description |
| McKinney Housing Authority | (972) 542-5641 | The McKinney Housing Authority serves the housing needs of low- to moderate-income families. It provides access to Public Housing and the Section 8 Housing Choice Voucher, which provides rent-subsidized housing with priority for the elderly, the disabled, the presently-homeless or involuntarily-displaced and for those who are spending more than 50% of their income on rent. |
| Assistance Center of Collin County | (972) 422-1850 | The Assistance Center provides assistance for families facing emergency situations who've run out of places to turn. It provides a range of services including temporary financial assistance for housing, utility payments, groceries, prescription medications and more. |
| Wellness Center for Older Adults | (972) 953-7669 | This community charitable organization provides a no-charge loan program for medical equipment, free and low-cost medical services including blood pressure and blood sugar screenings, and free counseling services. They also provide social workers who can support seniors in applying for benefits, finding housing and transportation and a wide range of other services. |
For additional information and planning, please read our comprehensive guide to paying for senior care in Texas.