Get Pricing & Availability for Assisted Living in Mckinney, TX
Call (855) 481-6777 for immediate assistance and get more details
Page Reviewed / Updated – July 18, 2022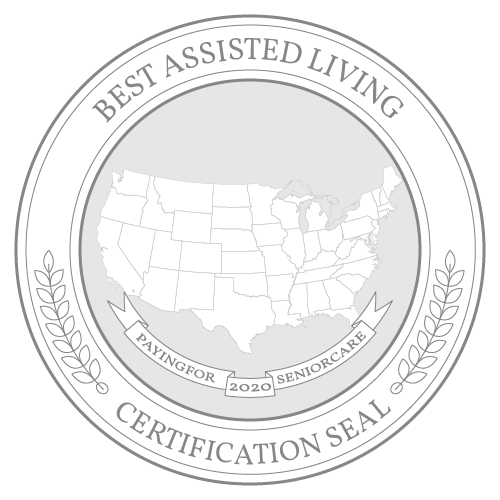 McKinney is about 30 miles north of Dallas and is a suburb of the Dallas-Fort Worth area. Although the overall cost of living is 7.9% higher than the national average, seniors can save money on the costs of health care, transportation and other miscellaneous goods and services. Assisted living costs an average of $3,500 per month, which is slightly lower than other cities in the state of Texas and far below the national median.
Even though the Lone Star State has no income tax, it's one of the least tax-friendly places to retire. Property and violent crime rates here are extremely low. With a diverse economy, serene natural settings and plentiful recreational opportunities, McKinney is an ideal destination for active seniors to enjoy their best quality of life.
This guide contains information about the costs of senior care and ways to pay for assisted living in McKinney. It also covers the resources available to help seniors.
The Cost of Assisted Living in Mckinney, TX
According to the 2021 Genworth Cost of Care Survey, seniors in McKinney can expect to pay approximately $3,500 per month for the cost of assisted living. Assisted living costs in McKinney are $498 below the monthly state average of $3,998 and $1,000 less than the United States average of $4,500. At $3,505 per month, Wichita Falls is comparable to McKinney, making both cities budget-friendly options. Dallas costs around $4,195 per month, which is $197 more than the state average, but $305 less than the national median. Austin is one of the more expensive cities at $5,345, while Corpus Christi is among the cheapest at $3,388.
McKinney: $3,500
Texas: $3,998
United States: $4,500
Wichita Falls: $3,505
Dallas: $4,195
Austin: $5,345
Corpus Christi: $3,388
The Cost of Other Types of Care in McKinney, TX
McKinney seniors have other long-term care options available. In-home care and home health care costs are the same at a monthly average of $4,767. Adult day health care costs are not available for McKinney. Seniors who need a more intensive level of care that nursing homes provide can expect to pay the highest average rate of $5,171 per month for a semiprivate room and $7,604 for private accommodations.
In-Home Care: $4,767
Home Health Care: $4,767
Adult Day Health Care: N/A
Assisted Living Facility: $3,500
Nursing Home Facility (semiprivate room): $5,171
Nursing Home Facility (private room): $7,604
Note:Data for McKinney was unavailable, so data for the nearest city, Sherman, was used instead.
Financial Assistance for Assisted Living in Mckinney, TX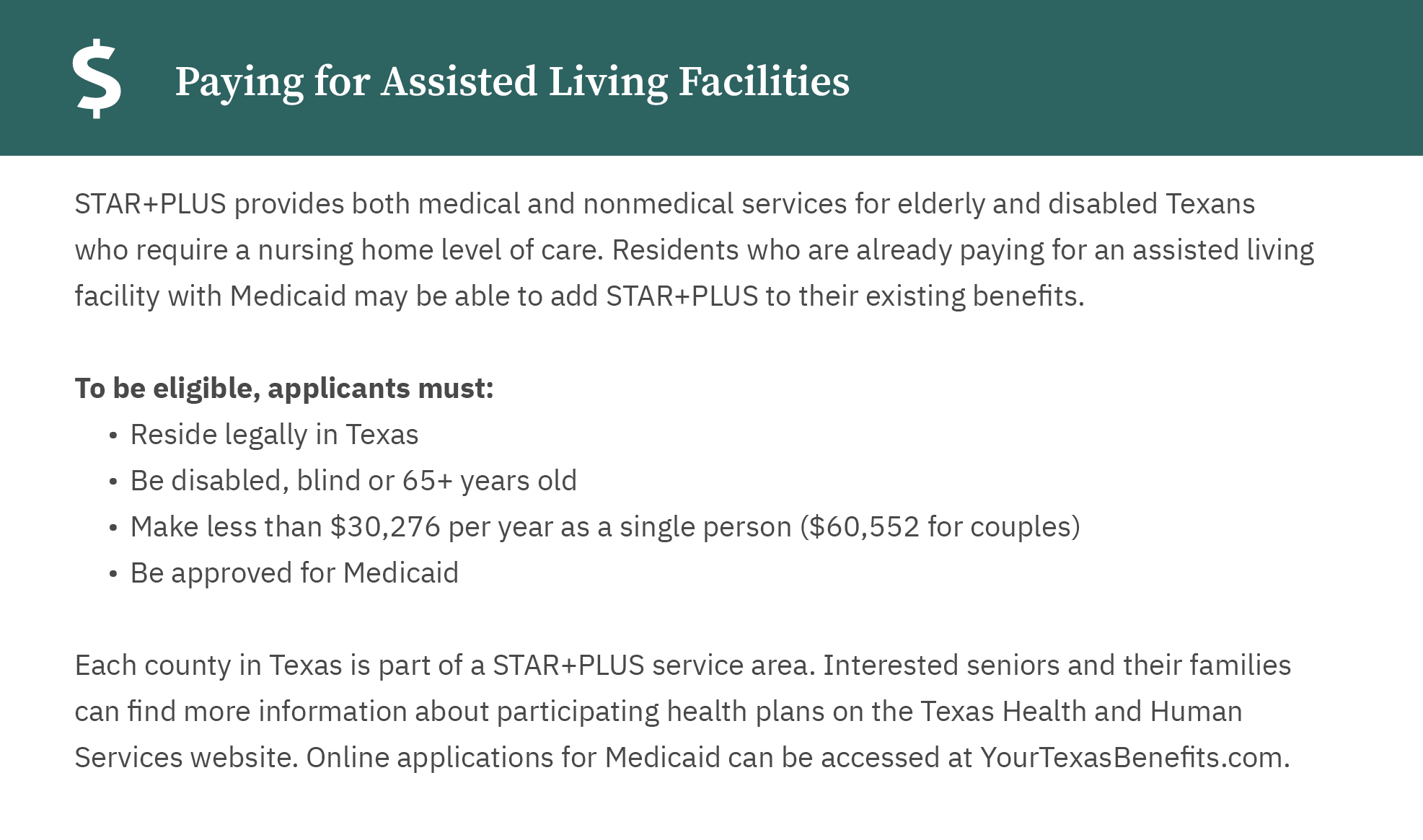 Other Ways to Pay for Assisted Living in Mckinney, TX
Since not everyone can afford to pay for assisted living out-of-pocket, it's important to find alternative methods to help make assisted living more affordable. Some of these options include:
Veterans Benefits
Life Insurance Policy
Long-Term Care Insurance
Reverse Mortgage
For additional information and planning, read our comprehensive guide to paying for senior care in Texas.
Free Resources for Seniors in Mckinney, TX
The following resources can help seniors living in or considering moving into assisted living facilities save money. Nonprofit organizations and local government agencies offer a variety of information, services and programs for older adults in McKinney.
| | | |
| --- | --- | --- |
| Resource | Contact | Service |
| North Central Texas Area Agency on Aging | (800) 272-3921 | The North Central Texas Area Agency on Aging helps McKinney seniors 60 years old and above with resources and services to enhance their quality of life. Representatives assist seniors with applying for Medicaid, Medicare and Social Security benefits. Programs include health screenings, assistance with financial planning and budgeting for long-term care and reducing the risk of homelessness. The agency also provides funding for local senior centers to provide older adults a place to attend social events, play games and join fitness classes at a free or reduced price. |
| Wellness Center for Older Adults | (972) 953-7669 | The Wellness Center for Older Adults addresses the needs and concerns of seniors in Collin County aged 55 and older. The center offers a variety of free and low-cost preventive health and medical services, including blood sugar and pressure screenings, lab testing and fingernail, toenail and ear care. It also offers a no-charge loan program for medical equipment, as well as individual counseling services. Social workers help identify and assist at-risk seniors with housing issues, Medicaid and Medicare benefits, transportation and a broad range of other available services and programs. |
| Texas' Health Information, Counseling and Advocacy Program | (800) 252-9240 | Texas' Health Information, Counseling and Advocacy Program (HICAP) is a statewide program that provides eligible seniors with information, benefits counseling and assistance with enrolling for Medicare. HICAP can also help with paying for Medicare premiums, co-pays and prescriptions. Counselors help older adults locate options that may cover some assisted living costs |
| Office of the Long-Term Care Ombudsman | (800) 252-2412 | The Office of the Long-Term Care Ombudsman advocates for residents' rights and helps to protect the quality of care and life for seniors living in long-term care facilities. The ombudsman also helps older adults and their families evaluate the amenities and drawbacks of assisted living facilities and learn ways to help pay for long-term care costs. These services are available statewide and are free and confidential. |
Rules and Regulations for Assisted Living Facilities in Mckinney, TX
Assisted Living Communities in Mckinney are required to follow a set of rules and regulations that are determined by the state. For an overview of those rules and regulations, see the information below. For more specific information, talk with your local community or Area Agency on Aging.
The 10 Best Assisted Living Facilities in Mckinney, TX