Get Pricing & Availability for Assisted Living in Round Rock, TX
Call (855) 481-6777 for immediate assistance and get more details
Page Reviewed / Updated – September 23, 2023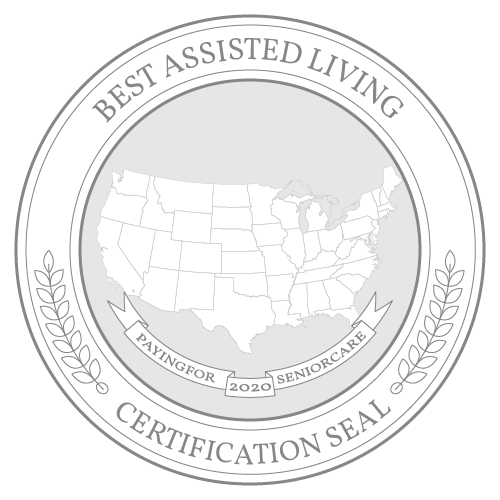 Located in Central Texas, Round Rock ranks as one of Livability.com's best places to live in America. While the city's overall cost of living is high, grocery costs are roughly 6% below the U.S. average and health care is affordable compared to the average city. As there's no state income tax in Texas, Social Security benefits and other types of retirement income are tax-exempt.
Assisted living in Round Rock costs an average of $3,524 per month. Despite being higher than the state median ($3,312), this rate falls below the national average ($4,459).
Read on to find out more about assisted living costs in Round Rock, where to go for local support and the top facilities in the city.
The Cost of Assisted Living in Round Rock, TX
When determining how to finance Assisted Living, it's essential to first know the expense involved for your loved one to join a reputable community. With the ongoing increase in costs, having current information is crucial when budgeting for senior care. To help highlight the influence of inflation on senior living expenses, PayingForSeniorCare.com has collected cost data from its extensive network of over 75,000 senior living communities. This data represents the average cost of Assisted Living in Round Rock and in 128 other cities in Texas.
Inflation & the Cost of Assisted Living in Round Rock, TX
In Round Rock, inflation has impacted assisted living costs. Between 2022 and 2023, average monthly fees rose from $3,217 to $3,524 — a difference of 9.5%. Inflation also affected national costs at a similar rate. The state of Texas tells a different story entirely, with expenses only increasing by 6%.
Anticipating another increase in 2024, assisted living communities in Round Rock are projected to charge $3,795 per month. Similarly, cities such as Dallas, Houston and Austin are also experiencing an 8% trend increase. This data highlights how crucial it is to plan ahead for senior care.
| | | | |
| --- | --- | --- | --- |
| Location | 2022 Cost (Historical) | 2023 Cost (Current) | 2024 Cost (Estimated) |
| Round Rock | $3,217 | $3,524 | $3,795 |
| U.S. Average | $4,070 | $4,459 | $4,802 |
| Texas | $3,134 | $3,312 | $3,481 |
| Dallas | $3,093 | $3,389 | $3,650 |
| Austin | $2,938 | $3,218 | $3,466 |
| Houston | $3,539 | $3,877 | $4,175 |
The Cost of Other Types of Care in Round Rock, TX
Senior living costs typically differ based on the type of care provided. Independent living, the most affordable option at $2,132, offers an autonomous lifestyle for older adults who require minimal assistance. Memory care is more expensive ($3,450), offering specialized dementia support and programming. In Round Rock, assisted living is a little more expensive than memory care at $3,524. While the care is less specialized, residents may enjoy larger living quarters and additional activities and amenities.
| | |
| --- | --- |
| Care Type | Cost |
| Assisted Living | $3,524 |
| Memory Care | $3,450 |
| Independent Living | $2,132 |
Financial Assistance for Assisted Living in Round Rock, TX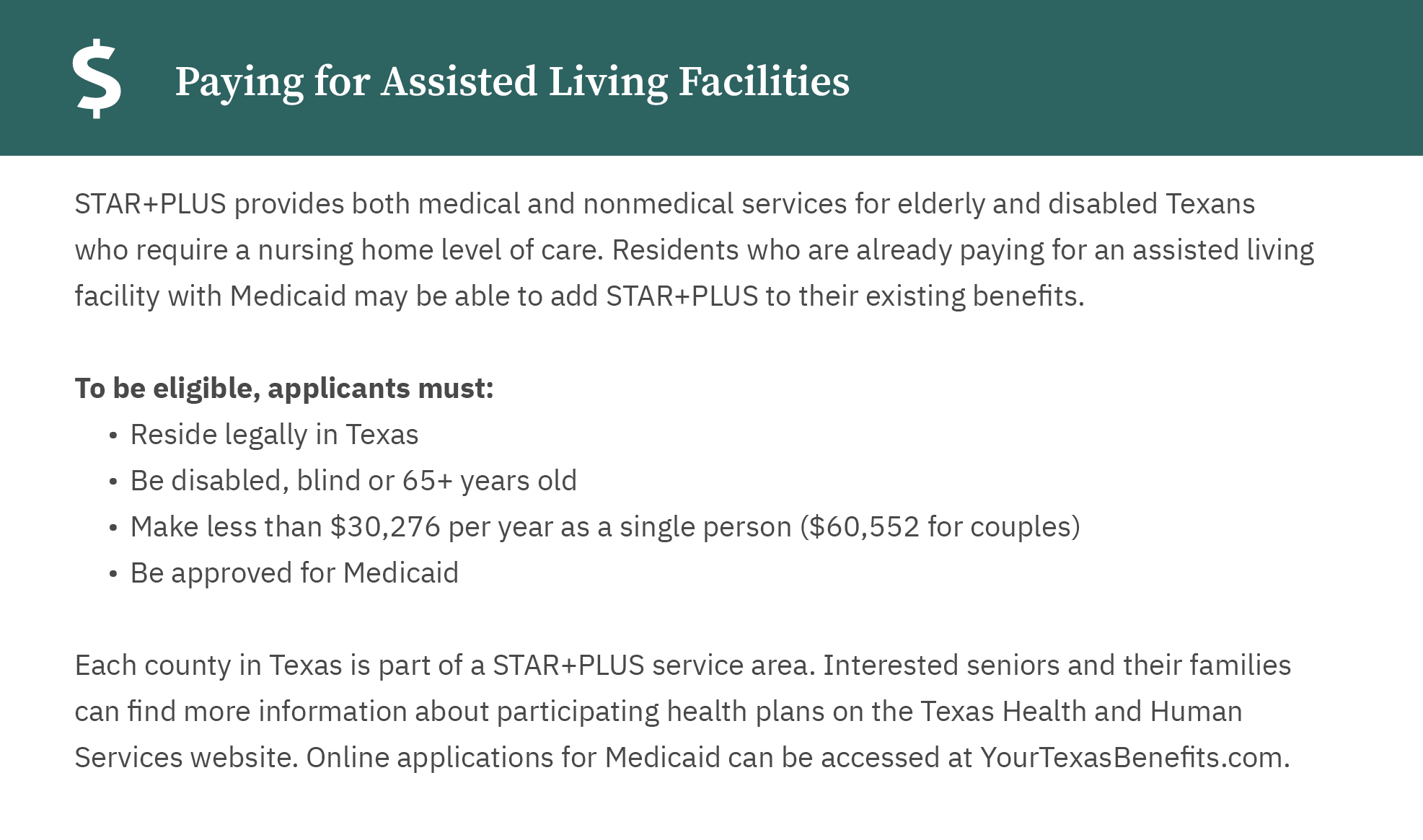 Other Ways to Pay for Assisted Living in Round Rock, TX
Since not everyone can afford to pay for assisted living out-of-pocket, it's important to find alternative methods to help make assisted living more affordable. Some of these options include:
Veterans Benefits
Life Insurance Policy
Long-Term Care Insurance
Reverse Mortgage
For additional information and planning, read our comprehensive guide to paying for senior care in Texas.
Free Resources for Seniors in Round Rock, TX
The following public and private organizations in Round Rock provide a variety of services to assist area seniors and help them save money.
| | | |
| --- | --- | --- |
| Resource | Contact | Service |
| Allen R. Baca Center | (512) 218-5540 | The Allen R. Baca Center is a community hub that hosts an array of programs and activities targeted at seniors, including art clubs, book discussions, garden clubs, dances classes, movies, music and games. The AARP provides free driver courses, tax preparation assistance and educational events at the center throughout the year. Seniors may also participate in day trips to local attractions. |
| AGE of Central Texas | (512) 451-4611 | AGE of Central Texas is a nonprofit organization that provides programs and services designed to create a positive aging experience for seniors in Round Rock. It offers educational resources for caregivers, provides loans for durable medical equipment and hosts peer-based computer classes. It also runs several Thrive Social & Wellness Centers, which may require a fee for some services. |
| Free Senior Transportation | (512) 310-1060 | Senior Access provides free transportation to older adults in Round Rock who are unable to get to destinations on their own. To use this service, seniors must have a waiver on file, wear a mask inside the vehicle and not need to use a walker. Riders must schedule their trips a week in advance. The program is made possible by volunteers and donations from the community. |
| Area Agency on Aging of the Capital Area | (512) 916-6062 | The AAA for the Capital Area helps families in Round Rock save money by providing benefits counseling and access and assistance programs. The agency also runs the regional Long-Term Care Ombudsman program, which is responsible for addressing reports of abuse at assisted living facilities in Round Rock. |
Rules and Regulations for Assisted Living Facilities in Round Rock, TX
Assisted Living Communities in Round Rock are required to follow a set of rules and regulations that are determined by the state. For an overview of those rules and regulations, see the information below. For more specific information, talk with your local community or Area Agency on Aging.
The 10 Best Assisted Living Facilities in Round Rock, TX