Get Pricing & Availability for Assisted Living in Raleigh, NC
Call (855) 481-6777 for immediate assistance and get more details
Page Reviewed / Updated – September 16, 2020
The 10 Best Assisted Living Facilities in Raleigh, NC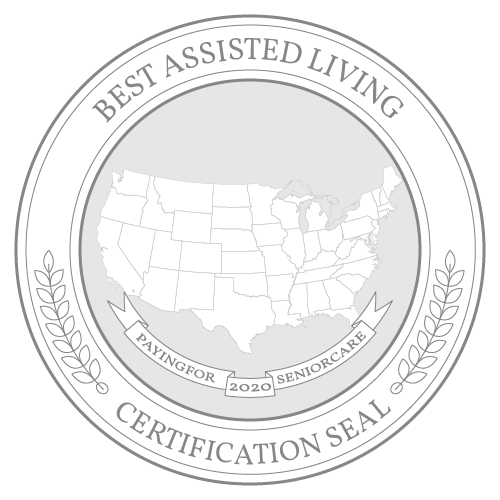 Raleigh's population grew at a rate almost three times faster than the United States overall in the decade since 2010, and it's one of the fastest-growing cities in the country. It's the largest city in Research Triangle Park — along with Durham and Chapel Hill — which is one of the country's leaders in research and development. Many people move to the city to study at North Carolina State University and for employment in the booming science and technology sectors.
The area is also home to large, high-quality health care facilities such as Duke University Hospital, which is rated as the best hospital in North Carolina in a 2020 list by U.S. News & World Report. As a result, the cost of health care is lower than average and Raleigh's overall cost of living is generally favorable for seniors.
Continue reading for more information on Raleigh's top 10 assisted living communities. Additionally, find out more about the cost of assisted living in Raleigh and what financial assistance programs are available.
The Cost of Senior Living and Care in Raleigh
In Raleigh, senior care costs may be higher than other, larger metro areas in the state. According to the Genworth 2018 Cost of Care Survey, assisted living facilities, in particular, are higher than many other North Carolina cities.
How much does Assisted Living Cost in Raleigh?
Monthly assisted living fees in Raleigh are $5,750 for a private, one bedroom apartment, which is significantly higher than the state average of $3,693. Larger metro areas, such as Charlotte and the greater Durham area nearby have one-bedroom assisted living apartments averaging much less, at $3,803 and $3,150, respectively.
Asheville, in the western part of the state and Winston-Salem in the center of the state, have assisted living costs that are closer to, albeit still much less than, Raleigh's, averaging between $4,200 and $4,800 per month.
How much does Home Care Cost in Raleigh?
Non-medical home care averages about $21 per hour in Raleigh, slightly higher than the North Carolina average of $20 hour. Homemaker services providing nonmedical assistance average slightly less. These services help seniors take care of their home, allowing a measure of independence.
Assuming an average of 44 hours per week, Raleigh's home healthcare services cost an average of $3,766 per month, compared to the state average of $3,527. Home healthcare services are a little steeper. Raleigh's average is $3,909, versus the state average of $3,766. Homemaker services in larger metro areas throughout the state are comparable to those of Raleigh. In Charlotte, average monthly costs are $4,004, while Winston-Salem's are slightly lower, at $3,606.
How much does Adult Day Care Cost in Raleigh?
Adult day care costs are the lowest senior care option for Raleigh residents. The average for these is $1,192, compared to the state average of $1,127. Larger metro areas like Winston-Salem and Charlotte average about the same, ranging from $1,000 to $1,400.
How much does Nursing Home Costs in Raleigh?
Nursing home care for a semiprivate room in Raleigh is slightly higher than the state average, at $7,125 compared to $6,950 for North Carolina overall. A private room will cost more, but nursing home care costs are fairly even across the state. Smaller communities, such as Wilmington, may cost a little less, at $6,844, while larger metro areas, like Durham and Greensboro, are a little higher, averaging $7,224 – $7,787 per month.
Financial Assistance Programs in Raleigh
Medicaid Program in Raleigh
Medicaid in Raleigh helps cover some or all of the healthcare costs for seniors age 65 and older. Individuals who receive Supplemental Security Income (SSI) and state or county special assistance (for adult home care residents) automatically qualify for Medicaid. Those not in either of these categories may still be eligible upon review of their application —click here to apply.
Medicaid and North Carolina's Health Choice program are for individuals with low income. Each case is decided after an application covering disabilities and certain income thresholds is reviewed by a caseworker. Each county has a Division of Social Services that will determine residents' eligibility, including payment for nursing homes and other home healthcare costs. Nursing home assistance is partially covered for those whose monthly income is less than the cost of services for nursing home care. While some of the individual's income must go toward paying for nursing home care, not all of it does. Medicaid will pay the balance each month. Assisted living fees and in-home health care are rarely covered by North Carolina Medicaid, however.
Other Financial Assistance Programs
The Community Alternative Program for Disabled Adults (CAP/DA)
The CAP/DA is North Carolina's Home and Community Based Waiver Program. As of 2018, it provides benefits to all seniors aged 65 and older whose monthly income does not exceed $1,012 if single or $1,372 if married and both spouses are applying. Benefits include:
Institutional respite services
Personal care aid and assistance services
Meal preparation and delivery
Personal emergency response services
Specialized medical equipment and supplies
Reusable incontinence supplies
Training, education, and consultative services
State-County Special Assistance (For adult care home residents)
Raleigh residents may qualify for the State-County Special Assistance Program, which provides a cash supplement to low-income individuals to cover fees for residential facilities, including adult care homes, family care homes, and group homes.
Eligibility is determined for those age 65 and older, or those with a qualifying disability who live in a residential facility approved for this special assistance. In addition, the facility must agree to accept the state rate for special assistance residents, which may be lower than fees charged for those paying out of pocket or through another insurance program. Individuals approved for special assistance are automatically eligible for Medicaid.
Those with Alzheimer's Disease or a similar memory condition may be eligible for a different rate of assistance through this program. These folks may reside in a licensed Special Care Unit in an Adult Care Home.
Program of All-Inclusive Care for the Elderly (PACE)
This program provides in-home care for the individual, including personal services and healthcare. Those in the program also have access to the PACE Center, which has a primary care clinic, therapy, personal care and dining options.
To be eligible to participate in PACE, you must:
be 55 years of age or older
need the same level of care for Medicaid nursing facility services
live in a PACE organization's service area
be able to live in a community setting without jeopardizing your health or safety
meet other conditions listed in the PACE organization's agreement.
Money Follows the Person
Money Follows the Person is designed to help individuals transition out of nursing homes and into less restrictive care. Those who are elderly or disabled, have lived in an institution for at least 90 days and meet a nursing home level of care but wish to live in their own home or a community living environment may be eligible for the MFP program. Benefits include homemaker and home task help, modifications to the home for greater accessibility and home health aide services. Call (855) 761-9030 for information or click here for the application.
More Senior Living Resources in Raleigh
| | | |
| --- | --- | --- |
| | Phone Number | Description |
| | (919) 831-6416 | The Raleigh Housing Authority is a public housing agency serving city residents with demonstrated financial need. The Section 8 Housing Choice Voucher is available for a limited number of individuals who are on waiting lists that prioritize accommodations for the elderly and disabled. The Wake County, North Carolina, Housing Choice Voucher Waiting List and the Public Housing Waiting List are open indefinitely. |
| | (919) 856-5400 | Wake County offers three property tax relief programs for eligible individuals. Properties that fall under this program include the primary dwelling, the site, up to one acre and any improvements made to the property. The programs available are called Elderly or Disabled Exclusion, Circuit Breaker Tax Deferment Program and Disabled Veteran Exclusion. |
For additional information and planning, please read our comprehensive guide to paying for senior care in North Carolina.