Get Pricing & Availability for Assisted Living in Charlotte, NC
Call (855) 481-6777 for immediate assistance and get more details
Page Reviewed / Updated – September 14, 2020
The 10 Best Assisted Living Facilities in Charlotte, NC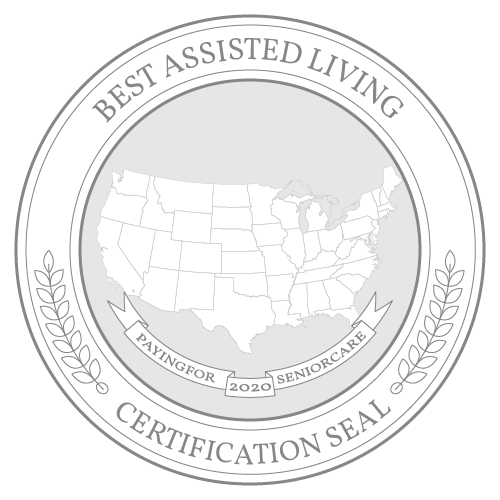 Founded in the 1700s before the American Revolution, Charlotte, North Carolina, is a city with rich historical roots, a unique downtown area and a diverse collection of cultural attractions, such as the Bechtler Museum of Modern Art, the Charlotte Ballet and the NarroWay Theatre.
With temperatures that rarely dip below freezing, Charlotte has plenty of activities and amenities to offer seniors looking for outdoor fun, including yoga classes, golfing, boating and lakefront walking trails. The metro area also hosts its own professional teams and race tracks for sports enthusiasts, and is the childhood home of Billy Graham and Dale Earnhardt.
To help you get started exploring the city's various options, we've compiled a list of 10 of the top assisted living facilities in Charlotte, including information on some of their best features and services. Additionally, find out more about the cost of assisted living in Charlotte and what financial assistance programs are available.
The Cost of Senior Living and Care in Charlotte
In Charlotte, senior care tends to be $200-$300 more than the state average when comparing costs for assisted living and home care. According to the Genworth 2018 Cost of Care Survey, Charlotte is a bit higher than other nearby cities in cost for adult day care, but also one of the lowest for nursing home care.
How much does Assisted Living Cost in Charlotte?
The cost of assisted living in Charlotte averages $3,803 per month, which is $110 or 3% more than the state median of $3,693. But when compared to other close metro areas such as Asheville, Greensboro, and Raleigh, it is relatively inexpensive. Raleigh has the most expensive cost at $5,750 followed closely by Greensboro at $4,883 and Asheville at $4,491. Other cities in the area average monthly costs between $4,215 and $3,150, while Fayetteville has the lowest monthly cost of $3,100.
How much does Home Care Cost in Charlotte?
Home care in Charlotte is $3,813 per month, or $21 an hour if factoring a 44 hour work week. This is almost $300 per month more than the state average of $3,527 and makes it the second highest in-home care cost in the area. Durham has the highest cost of $4,147 while the lowest of $3,432 can be found in Greensboro.
Nearby cities with monthly averages significantly higher than the state median include Asheville at $3,909 and Raleigh at $3,766. Other close cities average monthly costs between $3,527 and $3,623.
How much does Adult Day Care Cost in Charlotte?
Adult day care averages $1,343 per month in Charlotte, $131 more than the state average of $1,192 but still significantly less than its most expensive neighbor, Durham, which has a monthly average of $1,528. Other cities in the area average cost between $1,073 and $1,278, with the exception of Fayetteville which has the lowest average of $897 per month.
How much does Nursing Home Costs in Charlotte?
Nursing home care is $5 more than the state median at $6,935. The most expensive median is Greensboro at $7,893 followed closely by Hickory at $7,695 and Asheville at $7,680. Other cities in the vicinity average costs between $7,195 and $7,224 and Fayetteville has the lowest monthly cost of $6,144.
Financial Assistance Programs in Charlotte
Medicaid for Adults
Adult Medicaid in Charlotte's Mecklenburg County is only available to adults 65 and older that have a disability or have a demonstrably low-income. The North Carolina Division of Social Services defines disability as a cognitive or physical impairment that prohibits the person from being able to complete significant tasks on their own that is expected to last for more than 12 months. Medicaid in Charlotte will pay for medically related care, some personal care services, and adult day care. Applicants should already be residing in an assisted living facility, nursing care facility, or if living in their own home, they should need a nursing home level of care.
The income limit for single adults to receive full benefits is $1,012 and $1,372 for couples. Assets are limited to $2,000 for individuals and $3,000 for couples. Some beneficiaries may be eligible for extended benefits based on need if residing in an assisted living facility. To find out what services are available and if you may be eligible, please visit the Mecklenburg Adult Medicaid website, or call (800) 662-7030.
HCBS Waivers
HCBS waivers provide seniors with vital services while allowing them to age in place in their own communities. Waivers tend to be rather specific in requirement and what they will pay for. In Charlotte, it's not uncommon for individuals to receive services from multiple waivers, although some waiver services may intersect. Most typically, waivers will include some form of personal care and adult day service along with transportation. More specific waivers may also include a cash allowance, room and board for seniors residing in facilities, and more individual specific services.
Community Alternatives for Disabled Adults (CAP/DA)
This waiver program is designed for disabled seniors who reside in their own homes but are at risk for nursing home placement due to not having needed physical help. It is intended to be a low-cost alternative to institutionalization and provides for home health aides, home accessibility upgrades, meal prep or delivery, specialized medical equipment, and more.
Applicants should be 65 or older and already residing in a private residence or are being transitioned into one. The should need two waiver services per month, be assessed as being in need of a nursing facility level of care and be at risk for placement within 30 days, and have a proven medical condition that qualifies for services under the CAP/DA waiver. For more information on the program please visit the North Carolina Medicaid website, or call (919) 855-4340.
Money Follows the Person
This state-funded Medicaid program is designed to transition seniors with developmental and cognitive disabilities who reside in an institutionalized setting, to living in their own homes within the community. Prospective participants should be qualified for Medicaid or PACE if living in a PACE service area, and receive services through a number of other waivers as well. Following an assessment, the state will determine if community living is appropriate and can be reasonably obtained.
To qualify, applicants will have to have lived in a facility for people with developmental disabilities, a hospital or a skilled nursing care facility for at least 3 months. They will already be Medicaid recipients and choose to move into a personal home, a family home, or a group home that houses no more than 4 individuals. Program participants will normally receive more long-term care options as well, and at the outset, up to $3,000 in transition funds to be used as a security deposit, to purchase services, for utility start-up services, accessibility modifications, or to purchase furniture. For more information on the program, please visit the North Carolina Medicaid website or call (855) 761-9030.
Other Financial Assistance Programs
Program of All-Inclusive Care for the Elderly (PACE)
The Program of All-Inclusive Health for the Elderly (PACE), is a Medicaid alternative that offers all the same benefits and services associated with Medicaid, but applicants for PACE must reside in one of the PACE service areas. Mecklenburg County, where the city of Charlotte is located in one of the 11 PACE service areas in North Carolina. PACE distinguishes itself from regular Medicaid by having small dedicated teams that monitor and update the patient's care and needs as the revised care plan dictates, and is open to adults 55 years and older.
In order to receive PACE, seniors must be enrolled in Medicaid, Medicare or both simultaneously, have the ability to pay for room and board privately and meet eligibility requirements set by the PACE program in their specific service area. The various services areas are further divided by zip code. To confirm that your zip code resides in a PACE service area and what services are available in that area, please visit the North Carolina Pace Association website, or call (l919) 234-1707.
Special Assistance
The Special Assistance program is a supplemental Social Security Income program for low-income seniors who reside in a long-term care facility or are planning to transition to one. The program is both state and county-funded and pays for rent and meals in a facility and provides a small monthly cash allowance for participants. Those that are eligible for special assistance will automatically qualify for Medicaid and should be 65 or older.
Although Special assistance is a form of Supplemental Insurance (SI), currently being on SI is not a requirement. Applicants should be eligible for SI, but if ineligible, it should be solely on the basis of income. Recipients must have a monthly income that falls below $1,228. Applications for Special Assistance must be submitted in person at a local Department of Social Services office following an interview.
State Personal Care Services (PCS)
Personal Care Services is available only to those that already receive Medicaid, and are in need of help completing at least three of five daily living activities to properly function. The program defines these activities as eating, dressing, toileting, mobility, and bathing. Recipients should have documented proof of a cognitive or physical disability or chronic illness that prevents them from completing these activities. In the case of those living at home, there should be no willing and able family or household member that can help with these tasks, and the applicant should not be in need of continuous nursing services.
Services may be received in a private residence or a facility of some sort that is not a nursing home. The costs of these services are fully covered by Medicaid once need has been proven. For more information on the program and to perform an eligibility check, please visit the North Carolina Medicaid website or call (919) 855-4360.
Medically Needy Medicaid Program
If unable to qualify for Medicaid through income, seniors 65 and older in Charlotte may still be able to access limited Medicaid benefits through the Medically Needy Program. The applicant's monthly medical expenses are subtracted from their monthly income to arrive at what is called "The Monthly Excess Income." The monthly excess income is then multiplied by the number of months in the current certification period to arrive at a deductible that has to be met before Medicaid will authorize payments.
Applicants will still have to satisfy the Medicaid asset threshold of $2,000 for individuals and $3,000 for couples, while also proving that they have unpaid medical bills that go back for at least two years.
Medicare Extra Help
This federally funded program helps with paying for prescription drugs and annual and monthly premiums as well as prescriptions once an applicant has been assessed as in need. The asset threshold is $14,390 for individuals and $28,720 for couples, with no monthly income threshold. Additional information about the program is available on the Social Security website or by calling (800) 772-1213 or (800) 963-5337.
More Senior Living Resources in Charlotte
| | | |
| --- | --- | --- |
| | Phone Number | Description |
| | (704) 370-6299 | Catholic Charities has 71 units of senior housing that are mainly 1 and 2 bedrooms in 3 buildings in the Charlotte area. Interested parties must be 62 or older and pay 30% of their adjusted gross income. For more information please visit the website or call (704) 370-6299. |
| | (704) 336-5183 | The Housing Authority has 1, 2 and 3 bedroom low-income apartments in 25 buildings across the city, for a total of 3,100 units. Seniors must be 62 or older and pay 30% of their gross monthly income. To find out more please visit the Housing Authority website. |
| | (704) 637-2870 | This charity offers many services to seniors such as adult day care in one of their centers in the Charlotte area, personal care and support services free of charge or for a small fee. Respite services for family caregivers are also available, as are 82 affordable housing units in 2 building available to seniors 62 and older where rent is charged on a sliding scale. |
| | N/A | Low-income HUD subsidized senior apartments are also available in Charlotte through a number of management companies. The management companies collectively own 729 studio and 1 bedroom units in senior specific buildings in the city, where residents pay 30% of their gross monthly income. To find a management company and contact information, please visit the HUD website. |
| | (704) 336-3000 | Some services that the county determines as necessary are provided to seniors 60 and older. Services include home aide services, adult day care and transportation to and from doctors appointments. Most services are free or low-cost, and financial assistance is available for those that qualify. For more information please visit the Mecklenburg County website. |
For additional information and planning, please read our comprehensive guide to paying for senior care in North Carolina.