Get Pricing & Availability for Assisted Living in Charlotte, NC
Call (855) 481-6777 for immediate assistance and get more details
Page Reviewed / Updated – September 30, 2022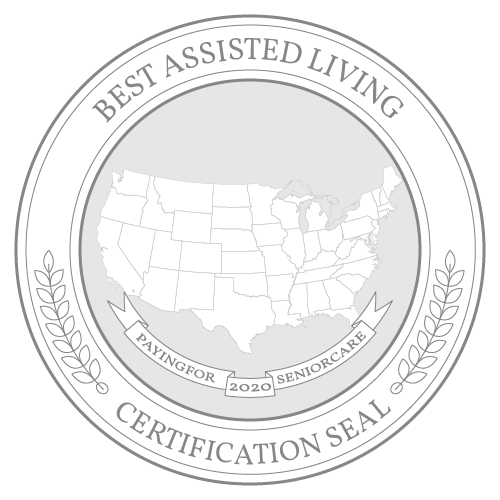 Charlotte, NC, attracts seniors looking to retire in a moderately-priced, well-populated southeastern city. With an overall cost of living slightly under the national average, Charlotte offers lower prices than nearby suburban areas and other North Carolina cities, including Wilmington, Raleigh and Durham.
At approximately $4,400 per month, costs of assisted living in Charlotte are less than the U.S. average. Although Charlotte's price is greater than the state median, North Carolina itself has lower care costs than many of its northern and western neighbors. Charlotte residents also receive benefits granted by the state and county; for example, seniors are not required to pay taxes on their Social Security earnings and can obtain assistance through state financial, nutritional and social programs.
In addition to providing a list of the best assisted living facilities in Charlotte, NC, this guide provides an overview of the cost of assisted living in Charlotte, as well as average costs for other types of care. Additionally, find a list of free and low-cost services that provide seniors with a variety of assistance in their communities.
The Cost of Assisted Living in Charlotte, NC
Seniors in Charlotte, NC typically pay around $4,400 per month for assisted living, according to the Genworth 2021 Cost of Care Survey. While the state average is less than Charlotte at $4,010 per month, the national median is greater than both at $4,500 monthly. Charlotte proves to be a less costly option than many other North Carolina cities, including Asheville at $4,998 and Winston-Salem at $4,923 per month. Hickory and Fayetteville have lower rates at $3,523 and $3,000, respectively.
Charlotte: $4,400
North Carolina: $4,010
United States: $4,500
Asheville: $4,998
Winston-Salem: $4,923
Hickory: $3,523
Fayetteville: $3,000
The Cost of Other Types of Care in Charlotte, NC
Seniors have a variety of care options to consider in Charlotte, NC. Assisted living services cost an average of $4,400, while in-home care services are a slightly pricer choice at approximately $4,668 monthly. Likewise, home health care charges more than assisted living with an average of $4,767 per month. Adult day health care services cost the least of all care types at $1,192 per month. Lastly, nursing home facilities are the most expensive option, charging $7,756 for a semiprivate room.
Assisted Living Facility: $4,400
In-Home Care: $4,668
Home Health Care: $4,767
Adult Day Health Care: $1,192
Nursing Home Facility (semiprivate room): $7,756
Nursing Home Facility (private room): $8,608