Get Pricing & Availability for Assisted Living in Chapel Hill, NC
Call (855) 481-6777 for immediate assistance and get more details
Page Reviewed / Updated – October 7, 2022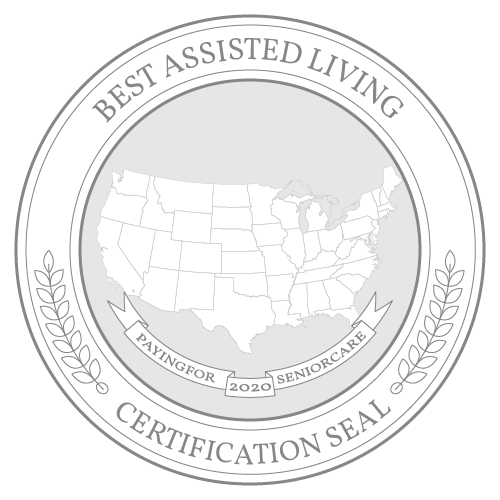 Chapel Hill, NC has a high overall cost of living of 118.3 on Sperling's Best Places COL index compared to the national and North Carolina ratings of 100 and 90.6, respectively. Other categories, including utilities, grocery and housing, also show the town as having the highest scores of the three. Likewise, the 2021 Genworth Cost of Care Survey reveals that Chapel Hill's assisted living cost of $4,800 is higher than the state and national averages of $4,010 and $4,500, respectively. The good news is that Chapel Hill's transportation and health categories rate lower on the cost of living index than state and national averages.
In addition to providing a list of the best assisted living facilities in Chapel Hill, NC, this guide provides an overview of the cost of assisted living in Chapel Hill, as well as average costs for other types of care. Additionally, find a list of free and low-cost services that provide seniors with a variety of assistance in their communities.
The Cost of Assisted Living in Chapel Hill, NC
Chapel Hill's $4,800 monthly assisted living average cost comes relatively close to some other costs in North Carolina, and to the state and national averages of $4,010 and $4,500, respectively. While the town's average is higher than Rocky Mount at $4,470, it's lower than the Winston Area at $4,923, Asheville at $4,998 and Raleigh at $5,388.
Chapel Hill: $4,800
North Carolina: $4,010
United States: $4,500
Rocky Mount: $4,470
Winston Area: $4,923
Asheville: $4,998
Raleigh: $5,388
The Cost of Other Types of Care in Chapel Hill, NC
Adult day health care, at $1,636 per month, is the least expensive senior care in Chapel Hill. In-home care and home health care, which have the same average cost of $4,767 per month, are a bit less costly than assisted living at $4,800. Due to the extensive level of care, a nursing home facility charges approximately $7,026 monthly for a semi-private room and $7,908 for a private room.
Assisted Living Facility: $4,800
In-Home Care: $4,767
Home Health Care: $4,767
Adult Day Health Care: $1,636
Nursing Home Facility (semi-private room): $7,026
Nursing Home Facility (private room): $7,908
Note: Data for Chapel Hill was unavailable, so data for the nearest city, Durham, was used instead.