Get Pricing & Availability for Assisted Living in Durham, NC
Call (855) 481-6777 for immediate assistance and get more details
Page Reviewed / Updated – July 19, 2022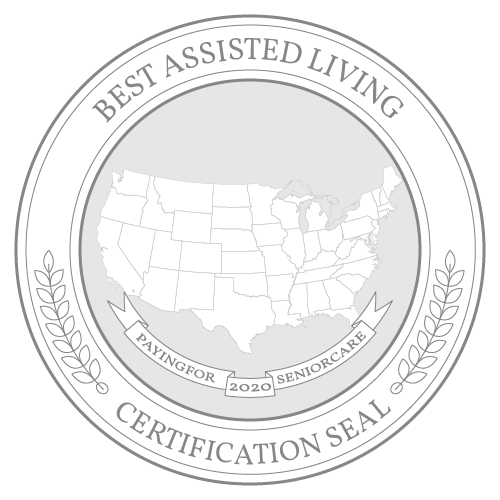 Durham, a vibrant city listed on the AARP Age-Friendly Network and Kiplinger's 50 Best Places to Retire in the U.S., is a relatively affordable option for retirees. While its overall cost of living is a little higher than the state median, it's 5% lower than the national average. Seniors don't pay state taxes on their Social Security benefits, which may leave more money available for long-term care expenses. The city's general affordability may also help offset its comparatively high assisted living rates, which exceed state and national averages at $4,800 per month.
This guide provides more information on long-term care costs in Durham, including how assisted living rates compare to other local senior care options and how seniors in residential care pay for monthly expenses when retirement income isn't enough. It also provides details and contact information for free resources available to Durham seniors and highlights the highest-ranked assisted living facilities in the region.
The Cost of Assisted Living and Care in Durham, NC
The 2021 Genworth Cost of Care Survey shows that assisted living facilities in Durham charge $4,800 per month.
Durham's assisted living rate is high compared to the state and national medians, which come in at $4,010 and $4,500, respectively. The city is an affordable alternative to Asheville, where older adults pay $4,998 for services, and to Wilmington, where care costs are the highest in the state at $5,254. In New Bern and Goldsboro, assisted living is considerably more affordable at $3,645 and $2,700, respectively.
Durham: $4,800
North Carolina: $4,010
United States: $4,500
Goldsboro: $2,700
Wilmington: $5,254
Asheville: $4,998
New Bern: $3,645
The Cost of Other Types of Care in Durham, NC
Assisted living rates in Durham, which average $4,800 per month, are moderate compared to other senior care options. This level of care is an affordable alternative to nursing home care, which costs $7,026 for semiprivate rooms and $7,908 for private accommodations, making it a budget-friendly option for those who need short-term or intermittent skilled nursing services. In-home care and home health care are priced similarly to assisted living at $4,767 each but don't include living expenses such as housing and meals, which may impact affordability for some individuals. Adult day health care is the most affordable option at approximately $1,636 per month.
In-Home Care: $4,767
Home Health Care: $4,767
Adult Day Health Care: $1,636
Assisted Living Facility: $4,800
Nursing Home Facility (semiprivate room): $7,026
Nursing Home Facility (private room): $7,908
Financial Assistance for Assisted Living in Durham, NC
Other Ways To Pay for Assisted Living in Durham, NC
Since not everyone can afford to pay for assisted living out-of-pocket, it's important to find alternative methods to help make assisted living more affordable. Some of these options include:
Veterans Benefits
Life Insurance Policy
Long-Term Care Insurance
Reverse Mortgage
For additional information and planning, read our comprehensive guide to paying for senior care in North Carolina.
Free Resources for Seniors in Durham, NC
Durham residents can contact several local agencies and programs for up-to-date information and one-on-one assistance with accessing the services they need throughout their retirement years. This table highlights the top resources for seniors in the region.
| | | |
| --- | --- | --- |
| Resource | Contact | Service |
| Triangle J Area Agency on Aging | (919) 549-0551 | The Triangle J Area Agency on Aging serves Durham area residents aged 60 and over through a broad range of programs to help them maintain their independence and financial stability throughout their retirement years. It operates multipurpose senior centers and dining programs where older adults can enjoy recreational activities and hot meals to supplement what they obtain through assisted living. It also provides volunteer opportunities and ombudsman services for those in long-term care facilities. |
| Durham County Veterans Services | (919) 560-8387 | The county's Veterans Services office helps older veterans and their qualifying family members apply for local, state and federal benefits. Its staff can help visitors compile supporting documents and fill out and submit applications for pension benefits, Aid and Attendance and disability compensation. The office also provides information and referrals for community-based resources and services for veterans. |
| Senior Law Project | (877) 579-7562 | Senior Law Project is a free program that helps older Durham residents access civil legal information, assistance and support. It has legal professionals who specialize in assisting individuals in obtaining public benefits, such as Medicaid and Supplemental Security Income, that may help cover assisted living services. It also operates a toll-free helpline, which is available weekdays from 9 a.m. to 3 p.m. |
| Durham Center for Senior Life | (919) 688-8247 | Durham Center for Senior Life is a regional nonprofit organization that provides a range of resources and free services to seniors, including options counseling, information and referrals and social and recreational programming. It also provides health insurance options counseling to help older adults understand their Medicare benefits, identify Medigap and Medicare Advantage Plans available in their region to determine if one is right for their needs and obtain screening for Medicaid. |
| AmeriCorps Seniors RSVP | (919) 321-8910 | The Retired and Senior Volunteer Program enables those aged 55 and over to serve their communities through a range of volunteer opportunities. Participants access free placement services and training, along with benefits such as transportation reimbursement and supplemental liability insurance. Volunteer activities may include tutoring children in classrooms and libraries, delivering meals to housebound individuals, assisting with income tax preparation and tending community gardens. |
Rules and Regulations for Assisted Living Facilities in Durham, NC
Assisted Living Communities in Durham are required to follow a set of rules and regulations that are determined by the state. For an overview of those rules and regulations, see the information below. For more specific information, talk with your local community or Area Agency on Aging.
The 10 Best Assisted Living Facilities in Durham, NC