Get Pricing & Availability for Assisted Living in Greensboro, NC
Call (855) 481-6777 for immediate assistance and get more details
Page Reviewed / Updated – July 19, 2022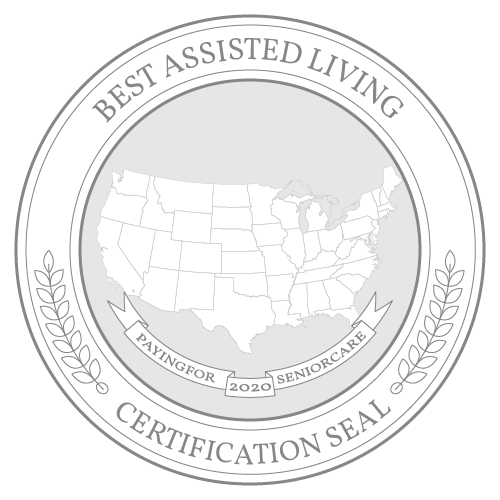 Centrally located in the heartland of North Carolina, Greensboro's low cost of living makes it an excellent place for cost-conscious seniors to reside. It costs 16.1% less to live in Greensboro compared to the rest of the country. While most of the savings can be found in housing costs, seniors can find additional savings in groceries, utilities and transportation. The average cost of assisted living is $3,800 per month, which is lower than the state and national median.
Seniors living in or considering moving into an assisted living facility in Greensboro may appreciate its mild weather. The city averages about 45 inches of rain and 5 inches of snow per year, with approximately 217 days of sunshine. The comfort index in Greensboro is 7.6, which makes it one of the most pleasant cities in North Carolina to live in.
This guide covers average monthly long-term care costs in Greensboro as well as resources and supports available to area seniors, including free legal assistance and veterans' benefits.
The Cost of Assisted Living and Care in Greensboro, NC
According to the 2021 Genworth Cost of Care Survey, Greensboro seniors pay approximately $3,800 per month for the cost of assisted living care. Greensboro costs $210 less than the state average of $4,010 per month and $700 less than the national median. The monthly price in Charlotte is around $4,400, which is $390 higher than North Carolina's rate and $100 lower than the U.S. average. Assisted living in Raleigh is $5,388, which is among the most expensive cities in the state. Fayetteville costs $3,000 monthly and Goldsboro costs $2,700, which are among the least expensive cities in North Carolina.
Greensboro: $3,800
North Carolina: $4,010
United States: $4,500
Charlotte: $4,400
Fayetteville: $3,000
Raleigh: $5,388
Goldsboro: $2,700
The Cost of Other Types of Care in Greensboro, NC
In-home care provides services similar to assisted living and costs about $4,195 for seniors who wish to remain at home. For those who need medical care at home, the cost of home health care is also $4,195 per month. Home care services are $395 more than assisted living. Adult day health care for seniors requiring limited supervision is more affordable at $1,053. Seniors who need nursing home care can expect to pay approximately $7,574 for a semiprivate room and $8,410 for a private room.
In-Home Care: $4,195
Home Health Care: $4,195
Adult Day Health Care: $1,053
Assisted Living Facility: $3,800
Nursing Home Facility (semiprivate room): $7,574
Nursing Home Facility (private room): $8,410
Financial Assistance for Assisted Living in Greensboro, NC
Other Ways To Pay for Assisted Living in Greensboro, NC
Since not everyone can afford to pay for assisted living out-of-pocket, it's important to find alternative methods to help make assisted living more affordable. Some of these options include:
Veterans Benefits
Life Insurance Policy
Long-Term Care Insurance
Reverse Mortgage
For additional information and planning, read our comprehensive guide to paying for senior care in North Carolina.
Free Resources for Seniors in Greensboro, NC
Older adults in Greensboro have access to a variety of free services and information regarding assisted living facilities, ways to help pay for senior care and other resources and supports.
| | | |
| --- | --- | --- |
| Resource | Contact | Service |
| Piedmont Triad Regional Council Area Agency on Aging | (336) 904-0300 | The Piedmont Triad Regional Council Area Agency on Aging helps Greensboro seniors gain access to advocacy services, Age Well classes, legal services, congregate meals and transportation. Consultation services are also available to help determine if older adults qualify for prescription medication assistance. |
| Senior Resources of Guilford | (336) 373-4816 | Senior Resources of Guilford is a nonprofit organization serving seniors in Guilford County aged 60 and over. The organization provides a broad range of information and services, including health screenings, nutrition education, restaurant vouchers and SeniorLine which is a phone-based information and referral service. It also provides benefits counseling for health insurance, Medicare and long-term care insurance. Seniors may also participate in a variety of community-based activities. |
| Greensboro Vet Center | (336) 323-2660 | The Greensboro Vet Center assists veterans and their families with obtaining available benefits that may help pay for the cost of assisted living. These include pension programs and the Aid and Attendance benefit. The center also provides counseling and referral services for other benefits they may be eligible for. |
| Long-Term Care Ombudsman | (800) 662-7030 | The Long-Term Care Ombudsman provides seniors in long-term care facilities with information on residents' rights and ensures residents are receiving quality care and services. The ombudsman reviews, investigates and tries to resolve complaints of abuse, neglect and/or exploitation of older adults residing in assisted living facilities. The program also explains long-term care options and can help with choosing an appropriate facility. Benefits counseling is available on Medicaid and Medicare programs. |
| City of Greensboro Parks and Recreation Department | (336) 373-2558 | The City of Greensboro offers an Active Adults 50+ program through the Parks and Recreation Department. Seniors can find year-round activities and services to meet their physical and social needs. These include aquatic classes, clubs and groups, exercise classes, senior games and a variety of other opportunities. The department also provides information on the Smith Active Adult Center and the Trotter Active Adult Center. |
Rules and Regulations for Assisted Living Facilities in Greensboro, NC
Assisted Living Communities in Greensboro are required to follow a set of rules and regulations that are determined by the state. For an overview of those rules and regulations, see the information below. For more specific information, talk with your local community or Area Agency on Aging.
The 10 Best Assisted Living Facilities in Greensboro, NC