Get Pricing & Availability for Assisted Living in Fayetteville, NC
Call (855) 481-6777 for immediate assistance and get more details
Page Reviewed / Updated – October 7, 2022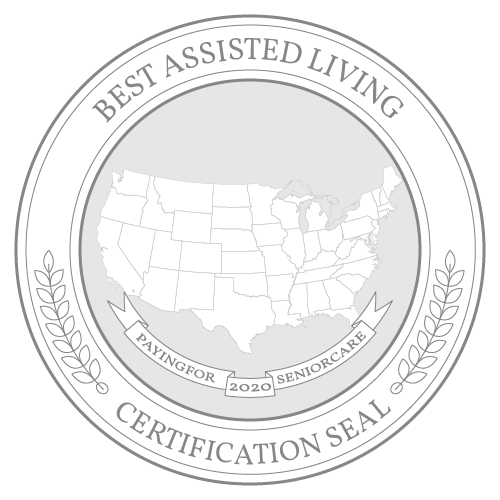 Seniors who prefer receiving care in an affordable big city may consider Fayetteville a suitable option. Eastern North Carolina's largest city has a cost of living index that's 19% below the U.S. figure and nearly 10% lower than the Tarheel State. Housing is only 45% of the nationwide average, while health care has the highest cost index at 18% above the national average. However, Fayetteville's assisted living cost of $3,000 per month is significantly below the North Carolina and national figures.
North Carolina is moderately tax-friendly toward retirees as Social Security benefits are tax-free, although pensions and retirement account withdrawals are fully taxed. Fortunately, there are no estate or inheritance taxes, and prescription drugs are exempt from sales tax.
In addition to providing a list of the best assisted living facilities in Fayetteville, NC, this guide provides an overview of the cost of assisted living in Fayetteville, as well as average costs for other types of care. Additionally, find a list of free and low-cost services that provide seniors with a variety of assistance in their communities.
The Cost of Assisted Living in Fayetteville, NC
Fayetteville at $3,000 per month is among the most affordable areas for assisted living in North Carolina, next to nearby Goldsboro which is $300 cheaper. According to Genworth's 2021 Cost of Care Survey, Fayetteville's average cost is $710 less than the North Carolina average and $1,500 below the U.S. median. Another affordable area in the state's eastern region is Burlington, with costs $325 above Fayetteville's. Other bigger cities are more expensive, particularly Raleigh which costs seniors $2,388 more monthly. Durham is also more expensive by $1,800.
Fayetteville: $3,000
North Carolina: $4,010
United States: $4,500
Goldsboro: $2,700
Raleigh: $5,388
Burlington: $3,325
Durham: $4,800
The Cost of Other Types of Care in Fayetteville, NC
Fayetteville seniors who spend around $3,000 per month for assisted living may significantly save costs compared to in-home care and home health care which both cost more at $4,004. Nursing home care costs more than twice as much as assisted living, with semiprivate-room stays at $6,722 per month and private-room options at $7,254. Adult day health care is the cheapest care type at $864 monthly and is ideal for those supported by family caregivers at home.
Assisted Living Facility: $3,000
In-Home Care: $4,004
Home Health care: $4,004
Adult Day Health Care: $867
Nursing Home Facility (semiprivate room): $6,722
Nursing Home Facility (private room): $7,254