Get Pricing & Availability for Assisted Living in Cary, NC
Call (855) 481-6777 for immediate assistance and get more details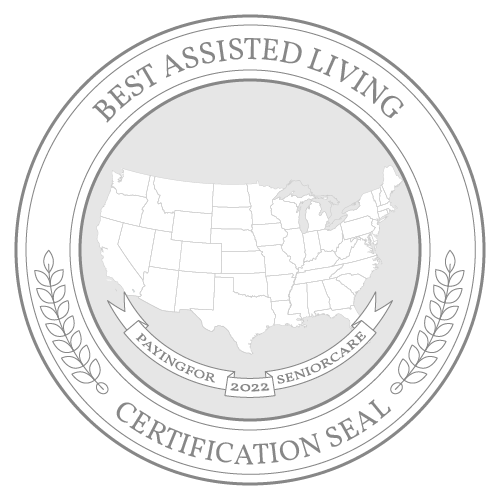 Cary is located in the Raleigh-Cary metro area, providing access to several major roadways and nationally ranked hospitals, such as Duke University Hospital and UNC Medical Center. Its overall cost of living is about 15% higher than the national average and 25% higher than the state median, but retiree-friendly tax laws and programs, such as the Optional State Supplementation Program, may help those with limited incomes afford local living expenses. On average, seniors in Cary pay $5,388 per month for assisted living, which is high compared to state and national medians.
This guide provides comprehensive information on assisted living services in Cary, including details on how monthly residential care rates compare to other local long-term care options within the city and top options for paying for care. It also highlights the rules assisted living facilities follow and lists resources that provide free and low-cost services to older adults in the region.
The Cost of Assisted Living and Care in Cary, NC
The 2021 Genworth Cost of Care Survey indicates that Cary is among the most expensive cities in North Carolina to obtain care in. On average, seniors in this city pay $5,388 per month for care, compared to the state and national medians of $4,010 and $4,500, respectively.
Cary's proximity to Raleigh accounts for its high assisted living costs, so living farther from the metro area may help seniors save money on care costs. In Goldsboro, about 60 miles from Cary, rates are considerably lower at $2,700. Assisted living facilities in Burlington charge $3,325, and in Durham, rates are higher but still several hundred dollars lower than Cary at $4,800. In Wilmington, assisted living rates are comparable to Cary's at $5,254.
Cary: $5,388
North Carolina: $4,010
United States: $4,500
Goldsboro: $2,700
Burlington: $3,325
Durham: $4,800
Wilmington: $5,254
The Cost of Other Types of Care in Cary, NC
Seniors in Cary pay $5,388 per month for assisted living. In-home care and home health care cost a little less at $4,957 but may not be as affordable as assisted living for those with housing, utility and grocery bills. Nursing home care costs a little more than residential care at $6,996 for shared rooms and $7,604 for private rooms. Adult day health care costs the least at $1,300.
In-Home Care: $4,957
Home Health Care: $4,957
Adult Day Health Care: $1,300
Assisted Living Facility: $5,388
Nursing Home Facility (semiprivate rooms): $6,996
Nursing Home Facility (private rooms): $7,604
Note: Data for Cary was unavailable, so data for the nearest city, Raleigh, was used instead.
Financial Assistance for Assisted Living in Cary, NC
Other Ways To Pay for Assisted Living in Cary, NC
Since not everyone can afford to pay for assisted living out-of-pocket, it's important to find alternative methods to help make assisted living more affordable. Some of these options include:
Veterans Benefits
Life Insurance Policy
Long-Term Care Insurance
Reverse Mortgage
For additional information and planning, read our comprehensive guide to paying for senior care in North Carolina.
Free Resources for Seniors in Cary, NC
The Cary region has numerous resources that help older adults obtain affordable residential long-term care. The following table highlights local agencies and programs that help seniors research budget-friendly assisted living communities and find ways to pay for services when retirement income isn't enough.
| | | |
| --- | --- | --- |
| Resource | Contact | Service |
| | (919) 469-4081 | The Cary Senior Center has an array of social and recreational programs for those aged 55 and over. It also provides a variety of informational programs, including health insurance options counseling and the Cary Senior Tech Ed Help Desk, which provides free instruction on how to operate smartphones, computers and social media platforms. |
| | (919) 549-0551 | The Triangle J Area Agency on Aging serves those aged 60 and over in Cary and the surrounding region through information and referrals, options counseling and direct services, such as transportation and congregate meals. The agency administers the statewide Senior Health Insurance Program, which provides free, impartial Medicare information and advice through trained volunteers. Through this program, seniors get answers to questions regarding their Medicare coverage and help with comparing private health insurance options, including Medigap and Medicare Advantage Plans, which can help them find ways to obtain affordable residential care. |
| | (919) 856-2564 | Legal Aid NC provides free civil legal advice and assistance with age-related issues, such as applying for public benefits, resolving consumer debt problems and understanding long-term care contracts. It can help with submitting appeals for denied health insurance claims or denied coverage and settle problems with benefits overpayment. The office can also help seniors review assisted living contracts to understand payment obligations and intake and discharge procedures. |
| | (919) 713-1556 | Resources for Seniors is a regional nonprofit organization. It operates senior centers throughout the region and has information and referral specialists who help older adults connect with community-based services. |
| | (919) 268-7456 | The Wake County Veterans Services Office has trained advisers who help older veterans and their dependents determine whether they qualify for benefits that may help cover long-term care, including disability compensation, veterans' and survivors' pensions and Aid and Attendance. The office can also help veterans connect with free and low-cost services in the community, such as transportation and emergency financial assistance programs. Cary seniors in Chatham County obtain these services through their county's Veterans Services Office, which they can reach at (919) 545-8334. |
Rules and Regulations for Assisted Living Facilities in Cary, NC
Assisted Living Communities in Cary are required to follow a set of rules and regulations that are determined by the state. For an overview of those rules and regulations, see the information below. For more specific information, talk with your local community or Area Agency on Aging.
The 10 Best Assisted Living Facilities in Cary, NC