Get Pricing & Availability for Assisted Living in Winston Salem, NC
Call (855) 481-6777 for immediate assistance and get more details
Page Reviewed / Updated – June, 22, 2022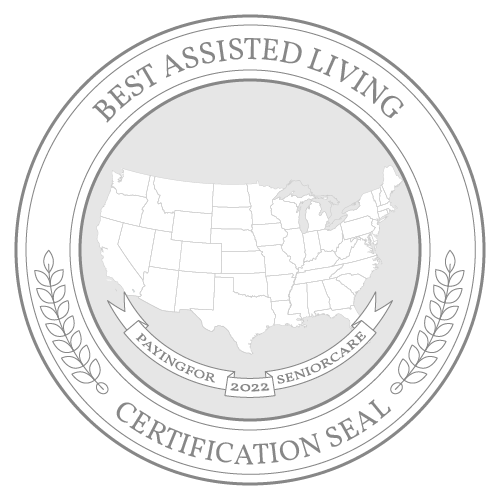 For seniors looking for an affordable city in the southeast to retire, Winston-Salem has a cost of living that's nearly 20% lower than the national average. It's also approximately 10% lower than the state average. Seniors experience the biggest cost savings in housing but will also find lower costs in groceries, utilities and transportation. Assisted living costs are around $4,923 per month, which is more than both the state and national averages.
Within the state of North Carolina, Social Security income isn't taxed; however, withdrawals from retirement accounts are fully taxed. Pensions are also fully taxed when seniors file their annual individual income taxes.
This guide covers a comparison of the cost of assisted living communities in Winston-Salem and other cities within the state and also includes the cost of other long-term care options. Seniors can also find a list of state and local resources that address a variety of needs concerning older adults.
The Cost of Assisted Living and Care in Winston-Salem
According to Genworth's 2021 Cost of Care Survey, assisted living in Winston-Salem costs around $4,923 per month, which is $913 more than the state average and $423 more than the national average. Other cities in North Carolina have varying assisted living costs. At $4,998 per month, Asheville facilities have similar costs to Winston-Salem. Charlotte residents pay around $4,400. Raleigh and Wilmington have higher median costs at $5,388 and $5,254 per month.
Winston-Salem: $4,923
North Carolina: $4,010
United States: $4,500
Asheville: $4,998
Charlotte: $4,400
Raleigh: $5,388
Wilmington: $5,254
The Cost of Other Types of Care in Winston-Salem, NC
Cost is often a factor for seniors choosing long-term care. Assisted living is $4,923 per month, but there are additional options with both higher and lower costs. In-home care and home health care both cost around $3,909 per month. Seniors who only need care and supervision during the day can opt for adult day health care at $1,354. Nursing homes offer round-the-clock care and skilled nursing and typically cost the most at $8,197 for a semiprivate room and $9,125 for a private room.
Assisted Living Facility: $4,923
In-Home Care: $3,909
Home Health Care: $3,909
Adult Day Health Care: $1,354
Nursing Home Facility (semiprivate room): $8,197
Nursing Home Facility (private room): $9,125
Financial Assistance for Assisted Living in Winston-Salem, NC
Other Ways To Pay for Assisted Living in Winston-Salem, NC
Since not everyone can afford to pay for assisted living out-of-pocket, it's important to find alternative methods to help make assisted living more affordable. Some of these options include:
Veterans Benefits
Life Insurance Policy
Long-Term Care Insurance
Reverse Mortgage
For additional information and planning, read our comprehensive guide to paying for senior care in North Carolina.
Free Resources for Seniors in Winston-Salem, NC
Seniors in Winston-Salem can get answers to a variety of questions through programs and services offered by both government and private agencies. These resources address a variety of needs that improve the overall quality of life of older adults.
| | | |
| --- | --- | --- |
| Resource | Contact | Service |
| | (336) 725-0907 | Senior Services of Winston-Salem provides home and community-based services that allow seniors to remain in their homes or in the community for as long as possible. These services include a helpline that connects older adults with resources, meals, companionship and support groups. |
| | (336) 748-0217 | The Shepherd's Center is a senior citizens center that promotes the health and well-being of seniors through direct services, volunteer opportunities and enrichment programs. Seniors can take part in arts and crafts, games, outings, fitness classes and congregate meals. |
| | (800) 663-7010 | The North Carolina ombudsman program advocates for seniors in long-term care. The ombudsman investigates complaints and works towards a resolution. They also make annual visits to long-term care facilities to make sure the facility and its workers are adhering to state and federal standards for care. |
| | (800) 662-7030 | APS seeks to keep seniors and those with disabilities safe from abuse, neglect and exploitation. It receives reports of abuse and evaluates the need for protection and intervention. The organization also reports evidence of mistreatment to the district attorney and can assist in locating safe accommodations until the investigation is complete. |
| | (336) 703-3870 | Aging Services of Forsyth County is a network of providers that address the needs and issues of seniors aged 60 and older and those with disabilities. The organization works to increase community awareness, provides a forum for discussion on issues that affect older adults and provides educational opportunities. |
Rules and Regulations for Assisted Living Facilities in Winston-Salem, NC
Assisted Living Communities in Winston Salem are required to follow a set of rules and regulations that are determined by the state. For an overview of those rules and regulations, see the information below. For more specific information, talk with your local community or Area Agency on Aging.
The 10 Best Assisted Living Facilities in Winston-Salem, NC