Get Pricing & Availability for Assisted Living in Lawrenceville, GA
Call (855) 481-6777 for immediate assistance and get more details
Page Reviewed / Updated – October 31, 2020
The 10 Best Assisted Living Facilities in Lawrenceville, GA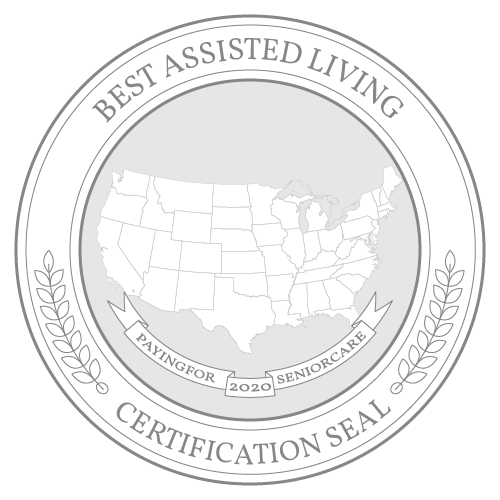 Located just 30 miles northeast of downtown Atlanta, Lawrenceville is the county seat of Gwinnett County and home to just over 30,000 residents. Seniors aged 65 and older make up 12.5% of the city's population, and there's plenty of shopping centers, parks and historical areas for retirees to explore in the area. The renowned Aurora Theatre hosts a number of concerts, productions and special events each year, and there are dozens of year-round golf courses in the area.
Note: Cost data wasn't available for Lawrenceville, so data from the nearest city, Gainesville, was used.
This guide highlights the 10 best assisted living facilities in Lawrenceville and the surrounding region. Additionally, find out more about the cost of assisted living in Lawrenceville and what financial assistance programs are available.
The Cost of Senior Living and Care in Lawrenceville
In Lawrenceville, the cost of senior care is slightly to moderately higher than the state median. According to Genworth's 2018 Cost of Care Survey, the price premium for most types of care is between 5 and 10%. One exception is adult day health care, which is 30% more expensive than the state median. While local costs are moderately high when compared to the rest of the state, for the most part, they are still well below the national average.
Note: Senior care cost information wasn't available for Lawrenceville, so results from Atlanta, the closest metropolitan area, were used.
How much does Assisted Living Cost in Lawrenceville?
Assisted living in Lawrenceville costs $3,390 per month on average. Although this is approximately 10% higher than the state median, it's still 15% below the national average of $4,000 per month.
Compared to other parts of the state, Lawrenceville is the second most expensive metropolitan area after Macon, it is comparable to Athens and moderately higher than Augusta, Savannah and Columbus where assisted living is more affordable than average. Additionally, seniors in Lawrenceville pay about $1,000 more per month than residents of Albany, which has some of the most affordable rates in the Peach State.
How much does Home Care Cost in Lawrenceville?
The average cost of home care in Lawrenceville is $3,813 per month. This is $190 more per month or $2,280 more per year than Augusta and Athens where rates are on par with the state median. It's also $191 lower than the national average of $4,004 and $150 less than Savannah where the median monthly cost of homemaker services is $3,956.
Compared to other major cities in Georgia, Lawrenceville seniors pay about $500 more per month or $6,000 more per year when compared to residents in Columbus and Macon, which are two of the most affordable cities for home care and homemaker services.
How much does Adult Day Care Cost in Lawrenceville?
Adult day programs are among the most affordable types of senior care, yet Lawrenceville has some of the highest rates for these services in all of Georgia.
In Albany, the state's second most expensive city, monthly rates are about $45 lower, which equates to an annual savings of over $500. However, the average cost difference between Lawrenceville and other metropolitan areas is typically more substantial. For example, local seniors pay 30% more for day care programs than the state median of $1,300 and 50% more than Savannah where the median cost is just $1,148 per month. Plus, local rates are 10% higher than the national average of $1,560.
How much does Nursing Home Costs in Lawrenceville?
The average cost of skilled nursing care in Lawrenceville falls on the upper end of the price spectrum. Local rates are 13% higher than Savannah, which is the most affordable metropolitan area, and they are about 2% lower than Macon and Albany, which are two of the most expensive cities.
The median rate for nursing homes in Lawrenceville is $6,753 per month, which is 6% or $500 higher than the state median of $6,342. There's also a substantial cost difference between Lawrenceville and Augusta, Columbus and Athens where rates are more affordable than average. Seniors in those cities pay about $700 less per month or $8,400 less per year for nursing home care.
Despite the relatively high cost, local rates are still 10% lower than the national average of $7,441 per month.
Financial Assistance Programs in Lawrenceville
Medicaid Program in Lawrenceville
Georgia Medicaid is a state and federally funded program that provides health insurance to low-income residents and individuals who are aged, blind or disabled or require long-term nursing care. Medicaid helps Lawrenceville residents with the cost of primary medical care, durable medical equipment, prescription medications and long-term care that's provided at home or in an assisted living facility. This entitlement program is administered by the Georgia Department of Community Health. Eligibility is based on medical and financial criteria.
Traditional Medicaid serves low-income adults aged 64 or younger, and Medicaid for the aged, blind and disabled assists seniors 65 and older. To qualify, applicants must earn less than $771 per month if applying individually or $1,157 if applying jointly.
Institutional Medicaid is available to individuals who live in a nursing home or who need assistance with at least two activities of daily living but prefer to receive these services at home. The income limit for this program is $2,313 per month per applicant.
Additionally, Medicaid considers your countable resources. The standard asset limit for Medicaid is $2,000 for individuals and $3,000 for couples. Fortunately, there are numerous exemptions. For example, a nonapplicant spouse can keep up to $126,420 in resources plus a minimum monthly maintenance needs allowance. When calculating your countable assets, you can exclude the value of your primary home up to $585,000. Household items, collectibles, burial funds and life insurance policies worth up to $1,500 are also exempt.
To see if you are eligible for ABD Medicaid or long-term care coverage and waiver benefits, contact the DFCS Office in Lawrenceville by calling (678) 518-5500, or visit the Georgia Gateway application portal online.
Medicaid Waivers in Lawrenceville
Community Care Services Program Waiver (CCSP)
The Community Care Services Program is one of two 1915(c) waivers that help Medicaid-eligible Georgians remain in the community or receive services in an assisted living facility rather than a nursing home. It allows members to choose their own service providers and manage their own care. Covered services include adult day programs, home-delivered meals, respite care and assistance provided in licensed residential facilities.
Applicants must require an intermediate level of care and be financially eligible for Medicaid LTC benefits. As with most Medicaid waivers, there is a needs-based waiting list. To learn more, contact your local Area Agency on Aging at (404) 463-3333, or see our CCSP guide, which takes an in-depth look at this program.
Service Options Using Resources in Community Environment (SOURCE)
Service Options Using Resources in Community Environment is an alternative to the CCSP waiver. It covers the same services, but it uses a managed care model that involves your primary medical provider. SOURCE is open to low-income seniors and disabled adults who are eligible for SSI or ABD Medicaid without a share of cost. Due to the stricter financial eligibility requirements, there may not be a waiting list for this program. Faith Health Services provides services to eligible seniors across Lawrenceville, Gwinnett County and metro Atlanta. It also manages the application process. To learn more, call the organization directly at (678) 624-1646, or view our SOURCE guide for seniors.
Other Financial Assistance Programs in Lawrenceville
Home and Community Based Services (HCBS) Program
Funded by the Older Americans Act, Georgia's Home and Community Based Services Program encompasses an assortment of non-Medicaid services that help older Georgians remain in the community while living safely and independently. This program provides low- and no-cost meals, in-home supports and respite care. Core services are available to Lawrenceville residents aged 60 and older as well as spouses and caregivers.
Select programs are open to adults starting at age 55. There's a waiting list for some services. However, eligibility is based on the applicant's individual needs. Local seniors can receive 1 to 2 hours of weekly homemaker services and up to 4 hours of weekly respite care. Georgia's HCBS program also offers social visits, accessibility modifications, minor repairs, caregiver support groups and adult day programs.To learn more, contact the Atlanta Regional Commission at (404) 463-3333.
More Senior Living Resources in Lawrenceville
| | | |
| --- | --- | --- |
| Resource | Phone Number | Description |
| The Housing Authority of the City of Lawrenceville, GA | (770) 963-4900 | This public housing organization manages 212 HUD-qualified housing units within Lawrenceville. It also operates a pathway to homeownership program for low- to moderate- income residents. Section 8 Housing Choice Vouchers are not available in this jurisdiction. |
| Applewood Towers | (770) 962-7771 | The regional property management company Mansermar operates three affordable senior housing communities in Lawrenceville. These apartments are partially subsidized by government funding and are open to seniors aged 62 or older. |
| Partnership for Community Action | (678) 691-3764 | Partnership for Community Action is your local source for federally funded Low-Income Home Energy Assistance Program grants and weatherization services. The agency also offers Family Support and Emergency Services for financial crises related to housing or utilities. |
| Southeast Energy Assistance | (404) 115-3944 | SEA offers weatherization and conservation services to low-income families and elderly residents. The organization installs insulation, performs minor repairs and fixes plumbing leaks to help residents reduce their utility costs. |
| Salvation Army Lawrenceville Corps | (770) 724-1661 | In the event of a crisis or emergency, Lawrenceville residents can receive life-sustaining financial assistance through this charitable organization. The nonprofit helps with the cost of prescription medications, food, clothing, housing, utilities and household essentials. |
| St. Vincent de Paul | (678) 892-6163 | This local Catholic charity offers financial assistance to Gwinnett County residents who need help paying for medical or dental care, prescription medications, housing, utilities, transportation, food or legal costs. |
For additional information and planning, please read our comprehensive guide to paying for senior care in Georgia.