Get Pricing & Availability for Assisted Living in Covington, GA
Call (855) 481-6777 for immediate assistance and get more details
Page Reviewed / Updated – August 26, 2020
The 10 Best Assisted Living Facilities in Covington, GA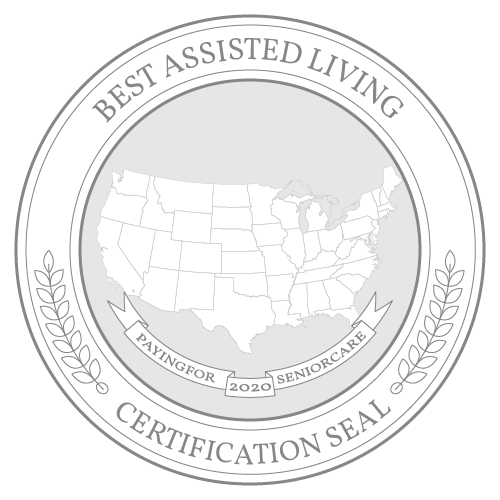 Covington, GA, lies 45 miles east of Atlanta along I-20, about halfway between the city and Oconee National Forest. It's the largest city in and the seat of Newton County.
Known as the Hollywood of the South, Covington has set the scene for many movies and TV series, thanks to its beautiful homes and stately downtown square. Arts and cultural opportunities for seniors include the Covington Regional Ballet and WildArt, featuring local artists at work.
Piedmont Newton Hospital provides world-class general and surgical care for seniors and other citizens, and the Newton County senior center offers activities and services to local seniors.
Note: Information for Covington was not available, so data from the nearest city, Atlanta, was used.
Check out our list of the top 10 assisted living facilities in Covington. Additionally, find out more about the cost of assisted living in Covington and what financial assistance programs are available.
The Cost of Senior Living and Care in Covington
Seniors in Covington have access to affordable care options according to the 2018 Genworth Cost of Care Survey. Assisted living costs an average of $3,390, just over $600 below the national average. Covington is below the nation in every category except for adult daycare, which is $152 more expensive. Compared to other cities in the state, Covington tends toward the high end, topping the state averages overall.
Note: Senior care cost data wasn't available for Covington, so the data for the closest city, Atlanta, was used.
How much does Assisted Living Cost in Covington?
The cost of assisted living care in Covington is just $290 above the state average at $3,390. Brunswick is substantially more expensive at $4,145 per month, with Dalton not far behind at $4,035. Both are at least $645 more than the average in Covington.
Warner and Albany both represent the low end for assisted living costs and fall well below the Covington average at $2,300 and $2,320, respectively. Covington is middle of the road for assisted living with most areas — Valdosta, Gainesville and Savannah — falling between $2,800 and $3,500.
How much does Home Care Cost in Covington?
Home health services cost an average of $3,813 per month in Covington, $190 more than the state average. While Covington is more expensive than the statewide average, it is still well below the cost of home health care in Gainesville or Brunswick, where seniors can expect to pay $4,004 per month.
Valdosta and Dalton are some of the most affordable areas, and savings average more than $600 per month compared to Covington. In Warner, seniors pay about $380 less, while Savannah seniors pay about $140 more.
How much does Adult Day Care Cost in Covington?
Adult daycare costs have a pretty big range in Georgia, with Covington right at the top with an average of $1,712. Albany isn't far behind at $1,668, just $44 below Covington.
The state average is $1,300 per month and while this is $412 less than Covington, there are places where adult day care is even less than the state average: Brunswick seniors pay $758 less than the state average and $1,170 less than Covington, while Hinesville seniors pay $433 less than the state average and $845 less than Covington seniors.
How much does Nursing Home Costs in Covington?
Covington seniors pay an average of $6,753 per month for nursing home care, which is $411 more than the state average. Albany is comparable to Covington at $60 more per month, while Dalton is the most expensive at $7,270. Hinesville, Savannah and Brunswick all fall between $775 and $975 below Covington.
Financial Assistance Programs in Covington
Medicaid Program in Covington
Medicaid, a state and federally funded program, offers low-income seniors access to free or reduced-cost healthcare in Covington. In addition to general health services, Medicaid also has programs that offer financial assistance with the costs of nursing home care or personal care assistance delivered at home. There are two Medicaid programs available, and each has different guidelines for acceptance. Also, whether a senior is single, married and applying singly, or married and applying jointly affects income and asset limitations.
Regular Medicaid for the Aged, Blind and Disabled is an entitlement program, so all qualified applicants receive access to all available benefits. The income and asset limits that apply to this program for individuals are:
A monthly income of $771 per month or less
Countable assets of no more than $2,000
A married couple can earn no more than $1,157 in joint income per month, with assets not to exceed $3,000 if both are applying.
Not all assets are included in the eligibility calculation. A personal vehicle and a home may both be excluded. To exclude a home, it must be a senior's primary residence and valued at no more than $585,000. Personal belongings and home furnishings don't count toward the asset total, and some burial accounts may be excluded up to a value of $10,000. Most other cash or near cash assets count toward the limit.
For seniors currently living in a nursing home, the Institutional/Nursing Home Medicaid program may be available. This entitlement program has both financial and functional requirements. To qualify, a senior must have a diagnosis from a medical professional that states they need an institutional level of care. The asset limits are the same as with Medicaid for the Aged, Blind and Disabled, but the income limit is extended to $2,313 per month.
Under this Medicaid program, married seniors can each earn up to $2,313 for a combined total not to exceed $4,626 per month. If only one spouse needs institutional-level care, the applicant must earn no more than $2,313 per month and have no more than $2,000 in assets. If the applicant spouse earns more than that amount, the Minimum Monthly Maintenance Needs Allowance rule allows them to transfer up to $3,160.50 to the non-applicant spouse. The non-applicant spouse may retain up to $126,420 in assets under the Community Spouse Resource Allowance rule.
For either Medicaid program, a senior must present proof of citizenship and Covington residency and be at least 65 years old. A Covington senior who wishes to apply for Medicaid can put in an application on the Georgia Gateway website or over the phone by calling (877) 423-4746.
Medicaid Waivers in Covington
Community Care Services Program
The Community Care Services Program is available to qualifying seniors who live independently, in an assisted living facility or use adult daycare. It is administered under the Elderly and Disabled Waiver program, which facilitates aging in place for seniors who might otherwise be at risk for premature institutionalization. Self-directed care is an option under this program, though family members are rarely approved as caregivers.
A family member may be approved if the senior lives in an area where it is difficult to find qualified providers or if they have a health condition that makes it difficult to find program-approved providers. In these instances, a family member may be selected as a caregiver, but a spouse is never an option. This program offers a variety of resources, including:
Skilled nursing care
Physical/speech therapy
Installation of an emergency response system
Meal delivery
Light housekeeping
Assistance with activities of daily living, also known as ADLs, like bathing, grooming, eating
To qualify for the CCSP waiver, seniors must meet the same guidelines as those that apply to Institutional/Nursing Home Medicaid. For individuals, that means income is capped at $2,313 per month and assets at $2,000. In addition to the financial limitations, an applicant must also provide documentation from a doctor that details a physical or cognitive ailment that requires nursing home level care. If they are not already enrolled in Medicaid, an application is part of the process for qualifying for the CCSP waiver.
Covington seniors interested in the CCSP waiver can contact their local Area Agency on Aging at (800) 474-7540.
For more information about eligibility requirements and benefits under this program, read our guide.
Service Options Using Resources in a Community Environment
In Covington, the Elderly and Disabled Waiver also operates the SOURCE waiver program. It is available to low-income seniors at risk of transfer to a nursing home. It offers the option to remain in their own homes or in a community setting like and assisted living facility. The SOURCE waiver offers both medical and personal care services like:
Access to round the clock medical care
Skilled nursing
Adult day dare
Assisted living or adult foster home care with the exception of room and board expenses
Installation of a Personal Emergency Response System
Meals delivered at home
Personal care assistance with ADLs
Support for instrumental ADLs like shopping, laundry, housekeeping
Respite care provided at home or at a facility
Qualifying for the SOURCE waiver starts with a functional requirement. To apply, a senior must require a nursing home level of care, as determined by a medical professional. Typically, a senior must be at least 65 years old, though those younger may qualify if physically disabled. In addition to the functional requirement are strict asset and income guidelines. These guidelines match those required for Institutional/Nursing Home Medicaid. For more information about the SOURCE waiver, call (866) 552-4464 or visit our guide.
Other Financial Assistance Programs in Covington
Home and Community-Based Services
In Covington, the Home and Community Based Services program administered by the Northwest Georgia Area Agency on Aging is not a Medicaid program. but it does offer help to low-income seniors that wish to live at home. Some of the program benefits include:
Meal delivery services
Congregate meals
Homemaker help
Personal care assistance
Adult day care
Respite care
Safety checks
Transportation
Home delivered meals
The HCBS program is not an entitlement program and waiting lists may apply before qualifying seniors start receiving services. To apply, seniors must be at least 60 years old, though some services may be available at 55. Applicants must also have a completed financial and functional assessment from the local administering AAA. Waiting lists are not first-come, first-served. Need does determine placement, with priority given to seniors earning $1,041 or less.
Covington seniors can apply to this program by calling the Northeast AAA at (800) 474-7540.
For more information about the program and eligibility requirements, take a look at our guide.
GeorgiaCares Program
GeorgiaCares is offered to Covington seniors as part of the State Health Insurance Assistance Program. The goal of this program is to help seniors pay less for their prescriptions and make the most of their Medicaid benefits. They offer counseling, help enrolling in Medicare, explanations of benefits and how they work, help filing claims, and help applying for available assistance programs.
GeorgiaCares is not an entitlement program, and seniors may be placed on a waiting list for services. For more information about the program, call (866) 552-4464.
More Senior Living Resources in Covington
| | | |
| --- | --- | --- |
| Resource | Phone Number | Description |
| Housing Authority of the City of Covington | (770) 786-7739 | The Housing Authority in Covington operates 280 units available to low-income seniors and families. The properties are HUD-subsidized and typical rents do not exceed 30% of adjusted gross income per household. Applications are opened based on vacancies and may be suspended at any time. |
| Wellington Ridge Apartments | (678) 625-2777 | Wellington Ridge Apartments consist of 220 units, some or all of which have been set aside for low-income renters through the Low Income Housing Tax Credit program. Seniors must earn no more than 50 or 60% of the area median income to qualify, and rent is capped at 30% of the applicant's adjusted gross income. Contact the property directly to learn about vacancies and waiting lists for affordable housing. |
| Covington Square | (770) 786-3227 | This 114-unit property is designed for senior households and applicants must be at least 62 years old. Some or all units are available under project-based affordable housing programs. Income limits apply and the property may offer a variety of subsidy options. Contact the company directly for more information. |
For additional information and planning, please read our comprehensive guide to paying for senior care in Georgia.