Get Pricing & Availability for Assisted Living in Columbus, GA
Call (855) 481-6777 for immediate assistance and get more details
Page Reviewed / Updated – July 7, 2022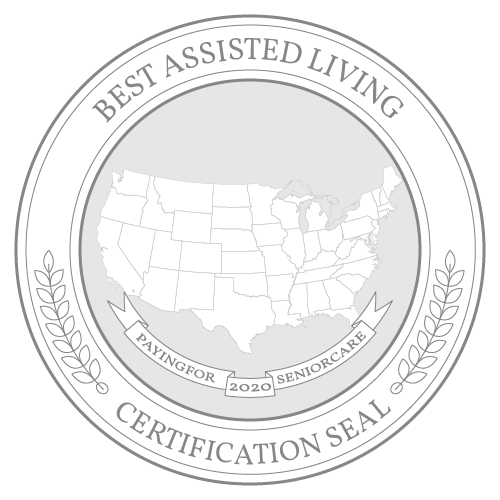 Columbus, Georgia, has a cost of living that's approximately 25% lower than the national average and slightly lower than the state average. Groceries, health care, housing and transportation all cost seniors less in the city than in similar locations across the state.
Georgia is also a tax-friendly state for retirees. Social Security isn't taxed, and there's a deduction of $65,000 per person on all other types of retirement income for those aged 65 and older. Seniors who choose assisted living in Columbus can expect to pay around $4,223 per month.
This guide covers the cost of living in Columbus and other cities across the state as well as other long-term care expenses. There's also a list of resources that address the daily needs of seniors.
The Cost of Assisted Living in Columbus, GA
assisted living community, according to Genworth's 2021 Cost of Care Survey. This is more than the state average of $3,535 but less than the national average of $4,500. Brunswick is the most costly city in the state for assisted living at $5,300 per month. Assisted living communities in the state capital of Atlanta cost around $3,845 per month. Augusta and Savannah's residents pay less than those in Columbus, with monthly costs of $3,606 and $3,513, respectively.
Columbus: $4,223
Georgia: $3,535
United States: $4,500
Atlanta: $3,845
Augusta: $3,606
Savannah: $3,513
Brunswick: $5,300
The Cost of Other Types of Care in Columbus, GA
Seniors have other options for long-term care within the state aside from assisted living at $4,223. Those who prefer to remain in their homes can choose nonmedical assistance with in-home care or skilled medical assistance with home health care. Both cost around $4,290 per month. Adult day health care is the least expensive at $1,083 for seniors who need a safe place to go during the day. The most comprehensive level of care is provided by skilled nursing homes. A semiprivate room costs around $6,813, and a private room costs about $7,422.
In-Home Care: $4,290
Home Health Care: $4,290
Assisted Living Facility: $4,223
Adult Day Health Care: $1,083
Nursing Home Facility (semiprivate): $6,813
Nursing Home Facility (private): $7,422
Financial Assistance for Assisted Living in Columbus, GA
Other Ways To Pay for Assisted Living in Columbus, GA
Since not everyone can afford to pay for assisted living out-of-pocket, it's important to find alternative methods to help make assisted living more affordable. Some of these options include:
Veterans Benefits
Life Insurance Policy
Long-Term Care Insurance
Reverse Mortgage
For additional information and planning, read our comprehensive guide to paying for senior care in Georgia.
Free Resources for Seniors in Columbus, GA
Seniors in Columbus can get answers to questions and help with a variety of needs through multiple resources. These programs and services can help with financial assistance, meals and other community-based services.
| | | |
| --- | --- | --- |
| Resource | Contact | Service |
| River Valley Regional Commission Area Agency on Aging | (800) 615-4379 | The River Valley Area Agency on Aging coordinates and administers programs and services that address the needs of seniors and those with disabilities. The agency also serves as an advocate for community supports and funding. Programs and services include transportation, legal services, assistive technology and education. |
| Gallops Senior Center | (706) 225-3730 | The Gallops Senior Center provides a safe place for older adults in Columbus to gather with peers to take part in activities and programs. Activities include billiards, exercise classes, arts and crafts, crochet and knitting, line dancing, computer classes and regular outings. |
| Southwest Georgia Council on Aging | (229) 432-1124 | The Southwest Georgia Council on Aging provides programs and services that help seniors live longer and more productive lives. The council provides meals, personal care services, transportation, planned outings and legal services. |
| Georgia Long-Term Care Ombudsman | (866) 552-4464 | The Georgia Long-Term Care Ombudsman serves as an advocate for seniors in long-term care, such as assisted living. The ombudsman receives and investigates complaints against long-term care facilities and works for a resolution. Volunteers also help educate seniors, their families and caregivers and work with facilities to ensure they comply with state laws. |
| Columbus Department of Veterans' Services | (706) 649-1265 | The Columbus Department of Veterans' Services helps prior military members locate benefits and services they're entitled to. These include health care, counseling, education, job assistance and financial help. The Aid and Attendance Housing Benefit also helps veterans in long-term care pay for home and community-based services. |
Rules and Regulations for Assisted Living Facilities in Columbus, GA
Assisted Living Communities in Columbus are required to follow a set of rules and regulations that are determined by the state. For an overview of those rules and regulations, see the information below. For more specific information, talk with your local community or Area Agency on Aging.
The 10 Best Assisted Living Facilities in Columbus, GA