Get Pricing & Availability for Assisted Living in Columbus, GA
Call (855) 481-6777 for immediate assistance and get more details
Page Reviewed / Updated – August 26, 2020
The 10 Best Assisted Living Facilities in Columbus, GA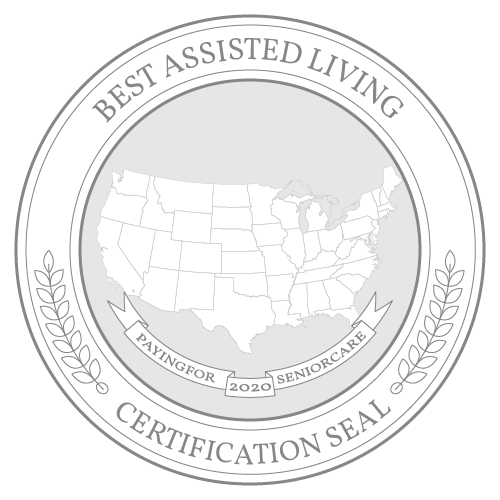 Located on the Chattahoochee River, Columbus is the keystone of western Georgia. The state's third-largest city is home to 195,769 residents, including 26,670 senior citizens, who enjoy excellent health care access, a pleasant Southern climate and a competitive cost of living that's 25% below the national average.
Columbus stands out for its diverse array of museums and military heritage, which can be explored at the city's National Civil War Naval Museum and The National Infantry Museum. Residents also have access to abundant recreational opportunities along the 22-mile Chattahoochee RiverWalk.The area's low cost of living benefits seniors interested in assisted living and other types of long-term care.
Additionally, find out more about the cost of assisted living in Columbus and what financial assistance programs are available.
The Cost of Senior Living and Care in Columbus
Columbus seniors enjoy competitive rates on most types of long-term care that are provided at residential facilities or in the community. According to Genworth's 2018 Cost of Care Survey, local rates are 5% to 30% lower than the state and national averages. One exception is adult day health care. Although it's slightly more expensive, the monthly cost premium is less than $30. For the most part, local rates in Columbus are comparable to similarly sized cities such as Macon and Augusta.
How much does Assisted Living Cost in Columbus?
The average cost of assisted living in Columbus, Georgia, is $2,750 per month or $33,000 per year. This makes Columbus somewhat more affordable than the typical Georgia city and substantially more affordable than the national average of $4,000 per month. Local rates are similar to Auburn, Alabama and Savannah; they're also lower than Macon, Atlanta and Augusta by a margin for $400 to $700 dollars. Albany is one of the few cities with lower rates. Facilities in that area charge approximately $2,320 per month, which is about $430 less than Columbus.
How much does Home Care Cost in Columbus?
Columbus is one of the most affordable cities in Georgia based on the cost of in-home care and homemaker services. Monthly rates are $285 below the state median and $670 lower than the national average. This equates to an annual saving of $3,430 or $8,040 respectively. At $3,337 per month, the local average is even with Macon and slightly lower than Albany and Augusta. Columbus is also more affordable than Atlanta and Savannah where monthly rates exceed $3,800.
Columbus residents who are willing to look outside the state can find slightly lower rates in nearby Auburn, Alabama, where home health aides typically charge $3,289 per month.
How much does Adult Day Care Cost in Columbus?
Seniors in Columbus benefit from competitive rates on adult day care. The typical program costs $1,327 per month, which is on par with the state median of $1,300 and similar to cities like Macon and Augusta. Additionally, local rates are approximately $230 lower than the national average of $1,560 and almost $400 less than Albany and Atlanta, which are two of the state's most expensive cities for this type of care. In Savannah, which is one of the most affordable areas, rates are $180 less per month or $2,160 less per year.
How much does Nursing Home Costs in Columbus?
The average nursing home in Columbus charges $6,038 per month, which is far below the national median of $7,441. Although these prices are relatively competitive, some regional cities offer an even better value. Savannah is slightly more affordable with median rates of $5,977 per month, and Auburn is about 5% cheaper at $5,749 per month. Additionally, monthly rates are approximately $300 lower than the state median and similar to Augusta, which has a similar population base.
Financial Assistance Programs in Columbus
Medicaid Program in Columbus
Georgia Medicaid is a state and federally funded program that provides health care to Columbus residents who cannot afford some or all of their medical bills. You may qualify if you're 65 or older, blind, disabled or need assistance with activities of daily living. Applicants must meet income limits based on their eligibility category and whether they're applying individually or jointly.
Residents who are blind, disabled, receive SSI or earn less than $771 per month may qualify for ABD Medicaid. For couples, the monthly income limit is $1,157.
Medically needy seniors who require nursing home care or need assistance with two activities of daily living can earn up to $2,313 per month per applicant.
Individual or joint applications have different asset limits. In most cases, individuals can have $2,000 in countable resources, and couples can have $3,000 in joint resources. Spouses who choose not to apply may keep up to $126,420 in nonexempt assets plus a minimum monthly maintenance needs allowance. Applicants may also take measures to reduce their countable assets by paying down debt, using funds for medical care or establishing an irrevocable trust.
Medicaid offers numerous eligibility pathways depending on your income and medical needs. The program also assists terminally ill patients with hospice care and pays Part A Medicare premiums for low-income seniors. To see if you qualify for these benefits, use Georgia Gateway's online eligibility tool, visit your local Social Security office or contact the Muscogee County Division of Family and Children's Services at (706) 321-2673.
Medicaid Waivers in Columbus
Community Care Services Program (CCSP)
The Community Care Services Program is an extension of Georgia Medicaid. This waiver allows Medicaid-eligible seniors who require nursing home care to receive these services in the community or an alternative setting, such as an assisted living facility. It covers the cost of adult day programs, in-home assistance, delivered meals and respite care. However, some services require a copay.
The CCSP waiver is unique because it allows Columbus seniors to manage their own care and hire caregivers of their choice. Physicians and case managers can also assist in developing a personalized care plan. To qualify, seniors must be medically and financially eligible for Medicaid long-term care, which has a higher income limit. Caseworkers perform a needs assessment and add eligible applicants to the waiting list. In Columbus, the CCSP is managed by the River Valley Area Agency on Aging. You can learn more by calling (800) 615-4379 or viewing our CCSP guide for seniors.
Service Options Using Resources in a Community Environment (SOURCE)
Georgia's SOURCE waiver is an alternative to the Community Care Services Program. It covers a similar array of home- and community-based services, but it's open exclusively to low-income seniors who are frail, disabled or living with a chronic medical condition. Another key difference is that care plans are developed by primary care physicians and dedicated case managers.
To qualify for SOURCE benefits, applicants must require intermediate nursing home care and meet SSI/Medicaid ABD limits. More than 18,000 Georgians receive services through this program, but there's a substantial waiting list. If you live in the Columbus area and would like to apply for SOURCE, call (866) 552-4464 to reach Georgia's Home and Community Based Services hotline, or see our SOURCE program guide for more information.
Other Financial Assistance Programs in Columbus
Georgia's Home and Community Based Services program provides 47 services that aren't covered by Medicaid or aren't available to at-risk seniors otherwise. Funded by the Older Americans Act, this program provides affordable meals, nutrition counseling and fitness classes to Columbus seniors. Area Agencies on Aging can also arrange repairs, accessibility modifications and in-home services.
HCBS benefits are available to Georgians 60 or older and their caregivers. The program's tiered waiting list prioritizes minorities and individuals who are frail, impoverished or at risk of institutionalization. If you live in Muscogee County, you can learn more or apply for benefits by calling the River Valley Area Agency on Aging at (800) 615-4379.
More Senior Living Resources in Columbus
| | | |
| --- | --- | --- |
| Resource | Phone Number | Description |
| | (706) 571-2800 | This nonprofit housing authority manages more than 2,300 subsidized and unsubsidized housing units in the Columbus area. It also distributes 2,333 Section 8 housing vouchers. Rentals feature income-based rates and reduced deposits. |
| | (855) 813-3840 | Low-income residents 55 and older can apply for affordable housing through Waverly Terrace Senior Apartments. This fully restored historic building offers one- and two-bedroom efficiency apartments to senior who meet HUD income requirements. |
| | (706) 221-0158 | Freedom Day Center provides Medicaid-covered long-term care services as well as low-cost adult day care and respite care. Seniors who are unable to afford reduced-rate services may qualify for free services funded by local donors. |
| | (706) 327-5208 | Seniors in Columbus and the surrounding four-county metropolitan area can access low-cost in-home services and meals through this community organization. It also provides a $100 monthly respite stipend to eligible caregivers. |
For additional information and planning, please read our comprehensive guide to paying for senior care in Georgia.