Get Pricing & Availability for Assisted Living in Marietta, GA
Call (855) 481-6777 for immediate assistance and get more details
Page Reviewed / Updated – October 19, 2020
The 10 Best Assisted Living Facilities in Marietta, GA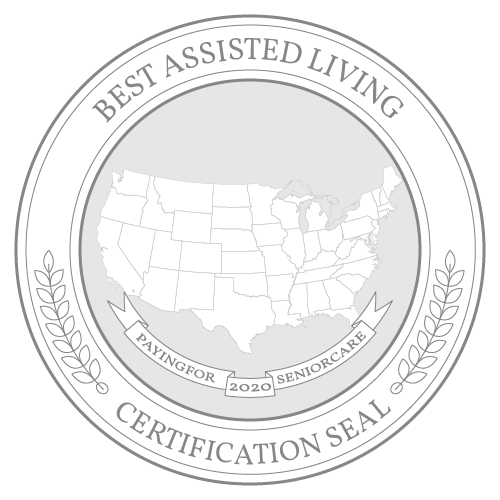 Marietta, GA offers seniors interested in history and culture a thrilling variety of engaging destinations to explore and annual events to join in. With six museums within walking distance, its beautifully designed town square has something for everyone, whether they enjoy classic films, art or local fare.
Several months of comfortable temperatures make it easy for the town's approximately 60,867 residents to attend a sports game or guided tour of nearby parks and attractions. Seniors who love to dine out will find cuisine from around the world represented among the area's many locally-owned diners and restaurants. Similarly, shopping enthusiasts have plenty of modern boutiques, specialty and antique shops to indulge in.
Note: Information for Marietta was not available, so data from the nearest city, Atlanta, was used.
Explore our list of the top ten assisted living facilities in Marietta to discover the one most suited for you. Additionally, find out more about the cost of assisted living in Marietta and what financial assistance programs are available.
The Cost of Senior Living and Care in Marietta
According to Genworth's 2018 Cost of Care Survey, senior citizens in Marietta pay slightly more for in-home and facility-based care compared to those in other major cities and suburbs in the Peach State. This could be due to the city's desirable location within metro Atlanta. Despite the cost premium, local rates are still well below the national average for most types of senior care, including assisted living, homemaker services and skilled nursing. The biggest difference is seen in adult day care costs, which are 30% more expensive than the rest of the state and almost 10% higher than the national average.
Note: Due to regional data collection methods, senior care cost comparisons for Marietta are based on provider estimates from the Atlanta-Sandy Springs-Roswell metropolitan area.
How much does Assisted Living Cost in Marietta?
Seniors in Marietta enjoy fairly competitive rates for assisted living that are approximately 15% lower than the national average of $4,000 per month. Local residents pay about $600 per month less than that for a one-bedroom unit in an assisted living facility, which adds up to approximately $7,200 in annual savings.
Despite the area's rates being lower than the national median, Marietta is one of the most expensive cities for assisted living in Georgia, excluding Macon where monthly rates are almost $100 higher. On the other end of the spectrum, seniors in Albany pay $1,000 less per month for the same type of care than those in Marietta.
However, Albany's average monthly assisted living costs aren't typical for Georgia. At $3,390 per month, Marietta's cost profile is similar to Athens and moderately higher than Savannah, Augusta and Columbus where the cost of care is about 10% below the state median.

How much does Home Care Cost in Marietta?
With agencies charging an average of $3,813 per month, home care in Marietta is about 5% more expensive than other parts of Georgia and about 5% more affordable than the national average of $4,004. Compared to other major cities in the state, Marietta is one of the most expensive areas after Savannah where residents pay $3,956 per month for in-home care and homemaker services. Although monthly rates are only $200 higher than the state median, Marietta residents pay almost $500 more per month and $6,000 more per year compared to seniors Macon and Columbus where rates are about 8% below the state median.

How much does Adult Day Care Cost in Marietta?
At $1,712 per month, the average cost of adult day care in Marietta is substantially higher than the state median of $1,300 per month and moderately higher than the national average of $1,560. This equates to a monthly cost difference of 30% or $412 per month compared to the rest of the state and 10% or $152 when compared to the rest of the country. Despite this disparity, the annual cost of adult day care in Marietta is only $2,000 higher than the national average.
Among large and mid-sized cities across Georgia, Albany is the nearest competitor with a monthly cost difference of less than $100. For the most part, cities like Columbus, Macon and Athens have monthly adult day care costs that are very close to the state median. One outlier is Savannah, which, at $1,148 per month, is particularly affordable — approximately $600 less per month than adult day care costs in Marietta.

How much does Nursing Home Costs in Marietta?
Seniors in Marietta benefit from moderate nursing home costs. Although monthly rates are approximately $400 above the state median, they're almost $700 less than the national average of $7,441. This equates to an annual savings of $8,400. Several mid-tier cities, including Augusta, Athens, Columbus and Savannah, have monthly nursing home costs that are about 10% more affordable than those in Marietta. However, monthly nursing home costs Albany and Macon are slightly more expensive by a margin of 2% or less.

Financial Assistance Programs in Marietta
Medicaid Program in Marietta
Georgia Medicaid is a public assistance program that helps seniors, disabled adults and low-income families who are unable to pay for some or all of their medical bills. It covers doctor's appointments, hospital care, prescription medications and durable medical equipment. Plus, it can help with the cost of long-term care provided in a nursing home, assisted living facility or community-based setting.
To qualify for regular Medicaid for the aged, blind and disabled, Marietta residents must earn no more than $771 per month individually or $1,157 if applying jointly. Plus, there's an asset limit of $2,000 for individuals or $3,000 for couples.
Individuals who require a level of care typically provided in a skilled nursing facility can earn up to $2,313 per month per applicant. The same asset limits apply. However, your spouse may be able to retain up to $126,420 in countable resources.
The government also allows seniors to exclude a number of key assets and essential items, such as a vehicle and a primary home worth up to $585,000. Additionally, several alternative qualification pathways may open if you are medically needy or establish a qualified income trust. To see if you qualify for Medicaid, apply online through Georgia Gateway, visit your local Division of Family & Children Services office, or call (404) 651-9982. You may also wish to consult a Medicaid planning professional for individualized advice.

Medicaid Waivers in Marietta
Community Care Services Program (CCSP) Waiver
The Community Care Services Program is one of two Elderly & Disabled Waiver Programs managed by the Georgia Department of Community Health. This self-directed nursing home alternative allows seniors to manage their own care and hire their own aides. The waiver can be used for a variety of personal services provided at home or in an assisted living facility. It can cover the cost of adult day health care, delivered meals, respite care and personal supports. To qualify for the CCSP waiver, seniors must be eligible for Medicaid long-term care benefits and require assistance with at least two activities of daily living. There is a needs-based waiting list for this program. Call (866) 552-4464 to apply, or see our CCSP waiver guide for more information.
Service Options Using Resources in a Community Environment (SOURCE) Waiver
SOURCE is an alternative to the CCSP waiver. It covers the same type of services. However, care is coordinated by a multidisciplinary team of physicians and case managers. Relatives also have input. SOURCE covers services provided in the community or another home-like setting. In addition to offering 24-hour case management services, the waiver pays for long-term in-home supports, delivered meals, adult day health care and select services provided in assisted living facilities. To be eligible, individuals must qualify for Medicaid long-term care and need assistance with at least two activities of daily living. To learn more or to apply, call the Home- and Community-Based Services hotline at (866) 552-4464, or view our SOURCE guide for seniors.

Other Financial Assistance Programs in Marietta
Home & Community Based Services Program
Funded through the Older Americans Act, this non-Medicaid program provides 47 individual and group services that help seniors remain in the community while living comfortably, safely and independently. The program assists with the cost of meals, home repairs, accessibility modifications, homemaker services, adult day care and home visits. As part of the OAA, it also offers a variety of supports for caregivers.
The Home & Community Based Services Program is open to adults aged 60 or older and their caregivers. There is a needs-based waiting list. Applicants who live alone, are frail or have a high risk of institutionalization receive priority consideration. To apply or to learn more, contact the Atlanta Regional Commission Aging Division at (404) 463-3333. This Area Agency on Aging serves seniors in Marietta and metro Atlanta.
GeorgiaCares
GeorgiaCares is a State Health Insurance Assistance Program made possible by a public-private partnership between the Georgia Department of Human Services and the Division of Aging Services. Certified professionals with the Georgia Legal Services Program in metro Atlanta provide free, unbiased options counseling related to Medicare and Medicaid, long-term care insurance, prescription drug plans and public benefits. GeorgiaCares also helps seniors apply for benefits and financial assistance programs that can reduce the cost of medical care, drugs, assisted living services and in-home supports. To reach the nearest SHIP office, call (866) 552-4464.
More Senior Living Resources in Marietta
| | | |
| --- | --- | --- |
| Resource | Phone Number | Description |
| Marietta Housing Authority | (770) 419-3200 | Local housing authorities help seniors and low-income residents by developing affordable housing and providing financial assistance. This nonprofit distributes Housing Choice Vouchers and offers several project-based programs specifically for seniors. |
| Columbia Residential | (678) 594-0909 | This regional real estate development group operates two senior housing communities in Marietta. Built with assistance from the Low-Income Housing Tax Credit program, The Retreat At Dorsey Manor and The Tower At Dorsey Manor offer apartments for adults aged 62 and older. |
| Walton Communities | (470) 419-8485 | Walton operates three senior housing communities in Marietta. The Legacy at Walton Village, The Legacy at Walton Overlook and the Legacy at Walton Park provide a mix of affordable and market-rate rentals for seniors 62 and older. |
| St. Vincent de Paul Georgia Council | (678) 892-6163 | This faith-based charity provides financial assistance to seniors and families in Marietta and across northern Georgia. Funds can be used for housing, utilities, food, medical bills, prescriptions and emergency expenses. |
| Low Income Home Energy Assistance Program | (404) 656-2323 | If you need help paying your gas or electric bill, several local organizations offer utility assistance to low-income seniors and families. These organizations include the Heating Energy Assistance Team, United Way and various nonprofits. |
For additional information and planning, please read our comprehensive guide to paying for senior care in Georgia.