Get Pricing & Availability for Assisted Living in Marietta, GA
Call (855) 481-6777 for immediate assistance and get more details
Page Reviewed / Updated – September 30, 2022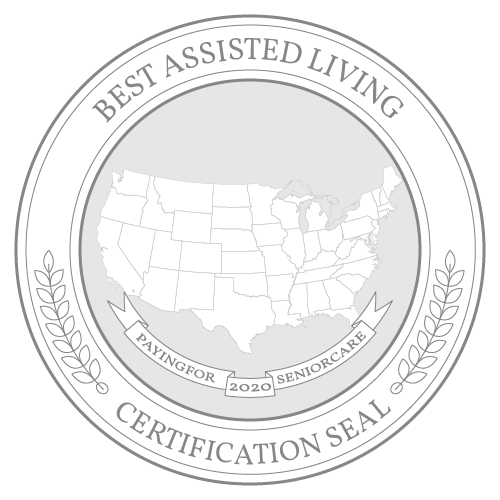 Marietta is one city in Georgia that may prove to be affordable for seniors. The city has a cost of living that's slightly above the state average, but groceries and health care both tend to cost less than the national average. Seniors who require assistance with personal care may opt for assisted living within the city. In Marietta, assisted living costs around $3,845 per month.
For seniors aged 65 and older who live in Georgia and who file income taxes, the state doesn't tax Social Security income and provides a yearly deduction of $65,000 on all other types of retirement income.
In addition to providing a list of the best assisted living facilities in Marietta, GA, this guide provides an overview of the cost of assisted living in Marietta, as well as average costs for other types of care. Additionally, find a list of free and low-cost services that provide seniors with a variety of assistance in their communities.
The Cost of Assisted Living in Marietta, GA
Assisted living facilities in Marietta cost around $3,845 per month, according to Genworth's 2021 Cost of Care Survey. This is $310 more than the state average of $3,535 and $655 less than the national average. To the northwest in Rome, the cost is $4,293, which is $448 more than in Marietta. And to the northeast in Gainesville, facilities cost approximately $48 more. Athens seniors pay slightly more at $4,184 per month. Because of Marietta's close proximity to Atlanta, that city's average cost of assisted living is approximately the same and was used for this survey.
Marietta: $3,845
Georgia: $3,535
National: $4,500
Rome: $4,293
Gainesville: $3,893
Athens: $4,184
The Cost of Other Types of Care in Marietta, GA
When deciding on long-term care, it's important to consider the other types and their costs. Assisted living facilities cost around $3,845 per month, while in-home care and home health care cost around $4,290 and $4,576 respectively. Adult day health is the least expensive option at $1,327 and a semi-private room in a nursing home is the most expensive and most comprehensive care at $7,528 per month.
In-Home Care: $4,290
Home Health Care: $4,576
Assisted Living: $3,845
Adult Day Health Care: $1,327
Nursing Home (Semi-private room): $7,528
Nursing Home (private room): $8,593
Note: Data for Marietta was unavailable, so data for the nearest city, Atlanta, was used instead.