Get Pricing & Availability for Assisted Living in Alpharetta, GA
Call (855) 481-6777 for immediate assistance and get more details
Page Reviewed / Updated – September 30, 2022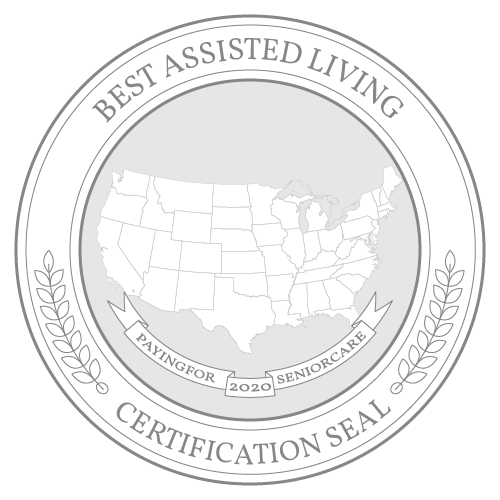 Seniors looking for an affordable location for retirement on the southeast coast may find a higher-than-average cost of living in Alpharetta, Georgia, due to its proximity to the Atlanta metro area. Alpharetta's cost of living is 25% higher than the national average and 31% higher than the state average. Although the cost of living in Alpharetta is relatively high, seniors can take advantage of cost-saving programs through state-sponsored programs and waivers. Seniors experience savings in health care, with assisted living costing $3,845 a month, which is 15% less than the national average.
Within the state of Georgia, Social Security income and Railroad Retirements are not taxed; however, withdrawals from other retirement accounts and pensions are partially taxed.
In addition to providing a list of the best assisted living facilities in Alpharetta, GA, this guide provides an overview of the cost of assisted living in Alpharetta, as well as average costs for other types of care. Additionally, find a list of free and low-cost services that provide seniors with a variety of assistance in their communities.
The Cost of Assisted Living and Care in Alpharetta, GA
According to Genworth's 2021 Cost of Care Survey, assisted living in Alpharetta shares the same median costs with the Atlanta metro area due to its proximity to the city, and the cost is around $3,845 per month. This is $655 dollars less than the national average but $310 more than the state average. Facilities in Gainesville have similar costs at $3,893 per month, while there are considerable savings in Macon at about $2,860 per month. Brunswick, on the coast, has the highest costs at about $5,300 per month.
Alpharetta: $3,845
Georgia: $3,535
United States: $4,500
Macon: $2,860
Savannah: $3,513
Gainesville: $3,893
Brunswick: $5,300
The Cost of Other Types of Care in Alpharetta, GA
Assisted living is $3,845 per month, but there are additional options costing both more and less. The cost of in-home care is higher at $4,290 monthly, while home health care costs are greater still at $4,576. Seniors can find the lowest cost with adult day health care at about $1,327 a month. Nursing home facilities have the highest monthly costs at $7,528 for a semiprivate room and $8,593 for a private room.
Assisted Living Facility: $3,845
In-Home Care: $4,290
Home Health Care: $4,576
Adult Day Health Care: $1,327
Nursing Home Facility (semiprivate room): $7,528
Nursing Home Facility (private room): $8,593