Get Pricing & Availability for Assisted Living in Atlanta, GA
Call (855) 481-6777 for immediate assistance and get more details
Page Reviewed / Updated – September 13, 2023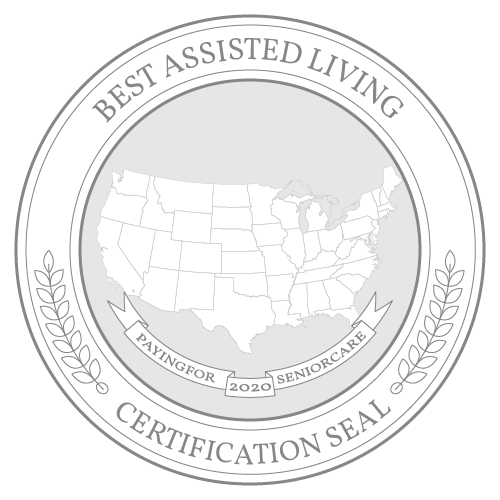 Atlanta is the state capital of Georgia and offers a high quality of life for seniors with access to top-rated medical care and a variety of entertainment options. Its overall cost of living is slightly higher than the national and state averages. However, groceries and health care expenses fall below the U.S. median, which is ideal for older adults on a budget.
Assisted living costs in Atlanta are around $3,717 per month. This figure is over $700 less than the national average and $200 less than the state average, making Atlanta an affordable option for those requiring senior care.
This guide covers the costs of assisted living in Atlanta and lists resources for seniors and their family members.
The Cost of Assisted Living in Atlanta, GA
When determining how to finance Assisted Living, it's essential to first know the expense involved for your loved one to join a reputable community. With the ongoing increase in costs, having current information is crucial when budgeting for senior care. To help highlight the influence of inflation on senior living expenses, PayingForSeniorCare.com has collected cost data from its extensive network of over 75,000 senior living communities. This data represents the average cost of Assisted Living in Atlanta and in 72 other cities in Georgia.
Inflation & the Cost of Assisted Living in Atlanta, GA
Inflation has caused senior living costs to rise between 2022 and 2023. In Atlanta, the average senior now pays 10% more for care than they did in 2022. Across the U.S., costs grew by 10% to the current rate of $4,459, while statewide, average assisted living expenses in Georgia increased by around 6% before settling at $3,952 monthly.
According to current projections, the average fee for assisted living in Atlanta will reach $4,002 in 2024 and $4,802 across the country. Nearby regions showed similar cost forecasts for 2024, including the more affordable cities of Savannah ($3,683) and Albany ($3,305).
| | | | |
| --- | --- | --- | --- |
| Location | 2022 Cost (Historical) | 2023 Cost (Current) | 2024 Cost (Estimated) |
| Atlanta | $3,392 | $3,717 | $4,002 |
| U.S. Average | $4,070 | $4,459 | $4,802 |
| Georgia | $3,730 | $3,952 | $3,895 |
| Athens | $4,107 | $4,499 | $4,485 |
| Savannah | $3,122 | $3,420 | $3,683 |
| Albany | $2,801 | $3,069 | $3,305 |
The Cost of Other Types of Care in Atlanta, GA
In Atlanta, the cost of senior communities depends on the location and level of care offered. Assisted living, which provides housing, meals and help with daily tasks, has an average monthly fee of $3,717. Memory care costs slightly more due to additional dementia-focused services and comes with a price tag of $3,800 per month. Self-sufficient seniors still able to live autonomously should consider more affordable independent living, which has an average monthly fee of $3,197.
| | |
| --- | --- |
| Care Type | Cost |
| Assisted Living | $3,717 |
| Memory Care | $3,800 |
| Independent Living | $3,197 |
Financial Assistance for Assisted Living in Atlanta, GA
Other Ways To Pay for Assisted Living in Atlanta, GA
Since not everyone can afford to pay for assisted living out-of-pocket, it's important to find alternative methods to help make assisted living more affordable. Some of these options include:
Veterans Benefits
Life Insurance Policy
Long-Term Care Insurance
Reverse Mortgage
For additional information and planning, read our comprehensive guide to paying for senior care in Georgia.
Free Resources for Seniors in Atlanta, GA
Older adults in Atlanta are provided with a wide variety of services to help them research assisted living facilities, locate ways to pay for care and connect with community-based services.
| | | |
| --- | --- | --- |
| Resource | Contact | Service |
| Atlanta Senior Center | (989) 785-3932 | Atlanta Senior Center provides a number of services to assist seniors, including transportation services, assistance with medication, legal counsel and assistance in becoming foster grandparents. |
| Atlanta Regional Commission | (404) 463-3100 | This Area Agency on Aging receives funding through the Older Americans Act, making a range of services available to support Atlanta's seniors. Its phone and online counselors connect older adults with community resources such as transportation, housing and health care providers. It also assists by providing information on preparing for retirement, Medicaid and legal assistance. |
| Atlanta Senior Advocates | (404) 271-3555 | This local business offers seniors free expert guidance and recommendations for finding the best assisted living community for their needs. The company's advocates work with clients in care homes and have full knowledge of facilities' levels of care and resident satisfaction with various facilities. |
| Georgia Long-Term Care Ombudsman Program | (866) 552-4464 | The Office of the State Long-Term Care Ombudsman's goal is to preserve a high quality of life for all residents of long-term care communities. It provides advocacy and resolutions for issues that long-term residents may be experiencing. |
| Atlanta VA Medical Center | (404) 321-6111 | The Atlanta VA Medical Center provides wartime veterans with a pension if they meet the qualifying requirements. Income and net worth have to be lower than a given amount, and enrollees have to be either 65 years old, have a disability or reside in a long-term care facility to qualify. |
Rules and Regulations for Assisted Living Facilities in Atlanta, GA
Assisted Living Communities in Atlanta are required to follow a set of rules and regulations that are determined by the state. For an overview of those rules and regulations, see the information below. For more specific information, talk with your local community or Area Agency on Aging.
The 10 Best Assisted Living Facilities in Atlanta, GA