Get Pricing & Availability for Assisted Living in Rochester, NY
Call (855) 481-6777 for immediate assistance and get more details
Page Reviewed / Updated – July 7, 2022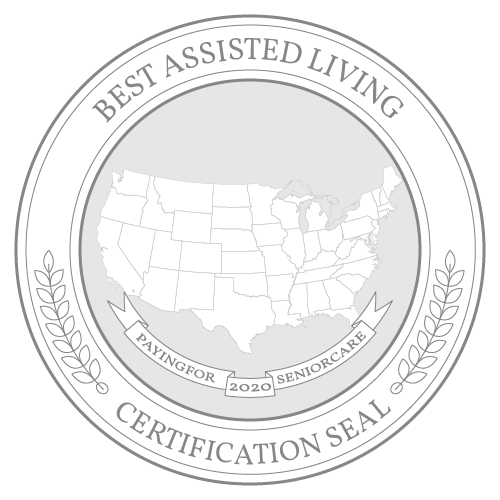 Rochester, which is located in the western region of New York on the shores of Lake Ontario, is home to over 211,000 residents and a senior community that makes up just under 12% of the population. It's among the more affordable places in New York to obtain assisted living services, with average monthly fees coming in well below state and national medians at $3,775 per month. The city's overall cost of living is also considerably lower than other communities in New York and the nation as a whole, and retiree-friendly state income tax laws may help seniors' income cover medical and long-term care expenses.
This guide provides more information on assisted living rates in Rochester and how they compare to other cities in New York, as well as to other local care options. It also lists nonprofit resources older adults can use to find affordable care and highlights top assisted living facilities in the Rochester area.
The Cost of Assisted Living in Rochester, NY
According to the 2021 Genworth Cost of Care Survey, seniors in Rochester pay $3,775 per month for assisted living.
While fees may vary depending on a facility's location and amenities, in general, rates are considerably lower than the state rate of $4,580 and the national average of $4,500. In Utica, monthly assisted living rates are consistent with the national average at $4,500, and in Albany, seniors pay $5,269. Ithaca and Watertown are more expensive places to obtain care, with respective assisted living costs coming in at $8,075 and $8,415.
Rochester: $3,775
New York: $4,580
United States: $4,500
Albany: $5,269
Watertown: $8,415
Ithaca: $8,075
Utica: $4,500
The Cost of Other Types of Senior Care in Rochester, NY
Seniors in Rochester pay the lowest long-term care rates for adult day health care, which costs $1,907 per month locally. Assisted living is costlier at $3,775 but includes living expenses, such as housing, meals and maintenance. Older adults who live in their own homes pay $5,720 for in-home care and home health care. Nursing homes offer a higher degree of specialized care than assisted living and have more expensive care costs of $12,471 for semiprivate rooms and $13,882 for private rooms.
In-Home Care: $5,720
Home Health Care: $5,720
Adult Day Health Care: $1,907
Assisted Living Facility: $3,775
Nursing Home Facility (semiprivate room): $12,471
Nursing Home Facility (private room): $13,882
Financial Assistance for Assisted Living in Rochester, NY
Other Ways To Pay for Assisted Living in Rochester, NY
Since not everyone can afford to pay for assisted living out-of-pocket, it's important to find alternative methods to help make assisted living more affordable. Some of these options include:
Veterans Benefits
Life Insurance Policy
Long-Term Care Insurance
Reverse Mortgage
For additional information and planning, read our comprehensive guide to paying for senior care in New York.
Free Resources for Seniors in Rochester, NY
Seniors in Rochester access free information and referrals, options counseling and benefits assistance through several local nonprofit agencies and programs. The following table lists these resources and provides up-to-date contact information.
| | | |
| --- | --- | --- |
| Resource | Contact | Service |
| Monroe County Office for the Aging | (585) 753-6280 | The Monroe County Office for the Aging is the Area Agency on Aging the state designates to serve Rochester residents aged 60 and over. This agency administers free and low-cost services and programs to help older adults maintain their independence throughout their retirement years, including nonemergency medical transportation, congregate meals, options counseling and information and referrals for community-based services. |
| Monroe County Veterans Service Agency | (585) 753-6040 | The Monroe County Veterans Service Agency helps older veterans in Rochester access benefits to help cover long-term care expenses, including disability compensation, pension and Aid and Attendance. It also provides information on Rochester's VA Outpatient Clinic and the Canandaigua VA Medical Center. |
| Lifespan | (585) 244-8400 | Lifespan is a local nonprofit organization that provides a variety of free or low-cost services for those aged 60 and over. Through this agency, older adults can access HIICAP, New York's Senior Health Insurance Program that provides free Medicare options counseling. The agency has financial counselors whom seniors can designate to oversee their finances and transportation services to supplement what older adults receive through assisted living. Lifespan also provides volunteer opportunities to seniors, letting them serve their communities in ways that fit their interests, schedules and abilities. |
| Legal Aid Society of Rochester | (585) 232-4090 | The Legal Aid Society of Rochester provides one-on-one assistance with navigating public benefits applications processes and can help seniors enroll in Social Security, Medicare, Medicaid and waivers that cover assisted living services. The office can also help older adults address issues such as denied health insurance claims and benefits overpayment. |
| Rochester Oasis | (585) 730-8800 | Rochester Oasis is a local nonprofit organization that provides lifelong learning opportunities for older adults in the Rochester region. Topics seniors can learn about through this organization include Medicare, which can help them identify their best options for paying for medical and long-term care expenses, as well as hobbies, culture, history, technology and fitness. Membership is free, and some classes are free, while others have enrollment fees. Classes may be offered in an in-person or online format. |
Rules and Regulations for Assisted Living Facilities in Rochester, NY
Assisted Living Communities in Rochester are required to follow a set of rules and regulations that are determined by the state. For an overview of those rules and regulations, see the information below. For more specific information, talk with your local community or Area Agency on Aging.
The 10 Best Assisted Living Facilities in Rochester, NY