Get Pricing & Availability for Assisted Living in Bronx, NY
Call (855) 481-6777 for immediate assistance and get more details
Page Reviewed / Updated – July 7, 2022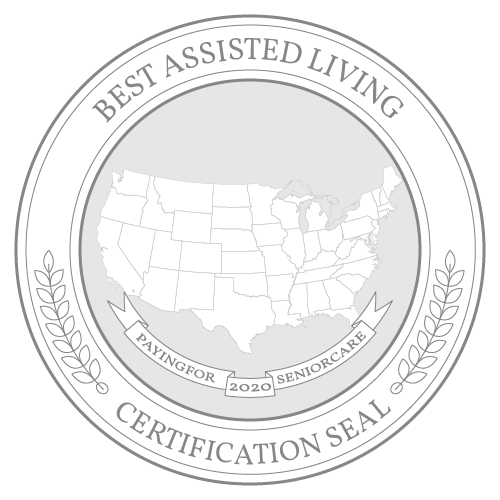 The Bronx's cost of living is 51.4% higher than the U.S. average. However, there are savings to be made in the health care category as the cost of health care in The Bronx is 3.8% lower than it is for the typical U.S. citizen. Assisted living in this area costs $5,750 per month, making it the highest assisted living cost in the region.
The sales tax and income tax rates for The Bronx are also both slightly higher than the country's median. Sales tax is 1.6% higher than the national average of 7.3%, while the income tax rate is 1.9% higher than the U.S. median of 4.6%. While taxes in the area are slightly more than average, real estate is on a positive trend with home appreciation having increased by 0.7% in the past year, with the median home price in The Bronx at $456,700.
This guide covers the average costs of monthly care in The Bronx as well as the local resources that are available to support seniors.
The Cost of Assisted Living in Bronx, NY
According to the 2021 Genworth Cost of Care Survey, seniors in The Bronx pay a monthly average of $5,750 for assisted living services.
The Bronx's assisted living cost is $1,170 higher than New York state's average of $4,500 per month. The Bronx also has the region's highest assisted living cost and charges $1,250 more for assisted living services than the average U.S. citizen pays. Albany has the state's second-highest care cost of $5,269 per month. Syracuse, in the state's center, has an average cost of only $114 more than the state average, while neighboring Rochester has the state's lowest assisted living median of $3,775. Buffalo's assisted living cost is $241 higher than the countrywide average and almost exactly $1,000 lower than The Bronx's median.
Bronx: $5,750
New York: $4,580
United States: $4,500
Albany: $5,269
Syracuse: $4,694
Rochester: $3,775
Buffalo: $4,741
The Cost of Other Types of Care in Bronx, NY
The cost of assisted living services compares very favorably with other care costs available in The Bronx. In-home care costs $221 less than assisted living care and home health care, which is the addition of home health aides to in-home care, costs $191 in excess of in-home care. Adult daycare costs seniors $1,950 a month, several thousand dollars lower than any other care type available. Nursing home care is much more costly, charging $12,471 for the use of a shared room and $760 more for a private room per month.
In-Home Care: $5,529
Home Health Care: $5,720
Adult Day Health Care: $1,950
Assisted Living Facility: $5,750
Nursing Home Facility (semiprivate room): $12,471
Nursing Home Facility (private room): $13,231
Financial Assistance for Assisted Living in Bronx, NY
Other Ways To Pay for Assisted Living in Bronx, NY
Since not everyone can afford to pay for assisted living out-of-pocket, it's important to find alternative methods to help make assisted living more affordable. Some of these options include:
Veterans Benefits
Life Insurance Policy
Long-Term Care Insurance
Reverse Mortgage
For additional information and planning, read our comprehensive guide to paying for senior care in New York.
Free Resources for Seniors in Bronx, NY
Seniors in The Bronx have access to a broad range of services to help them research local assisted living facilities, identify ways to pay for care and connect with community-based services.
| | | |
| --- | --- | --- |
| Resource | Contact | Service |
| Office for the Aging | (800) 342-9871 | This organization offers a wide range of services through its knowledgeable staff. Services include assistance with applying for and receiving benefits, assistance with health insurance and access to legal services. It also connects seniors with volunteer opportunities, senior centers, transportation and ombudsman services. |
| Bronx House | (718) 792-1800 | Bronx House's Older Adult Center offers opportunities for seniors to meet with one another, stay healthy and have fun. Seniors of 60 years and over can join the center and enjoy exercise sessions, art classes, swimming, presentations and group lunches. |
| Bronx Legal Services | (917) 661-4500 | Bronx Legal Aid provides older adults with basic legal services to give them access to affordable housing, Medicaid long-term home care and public benefits that can safeguard and increase their incomes. |
| Mid-Bronx Senior Citizen Council | (718) 588-8200 | Mid-Bronx Senior Citizen Council enhances seniors' quality of life by offering them opportunities to enhance their economic and social well-being. It provides a wide range of services that include locating senior housing, transportation and access to a senior center. |
Rules and Regulations for Assisted Living Facilities in Bronx, NY
Assisted Living Communities in Bronx are required to follow a set of rules and regulations that are determined by the state. For an overview of those rules and regulations, see the information below. For more specific information, talk with your local community or Area Agency on Aging.
The 10 Best Assisted Living Facilities in Bronx, NY