Get Pricing & Availability for Assisted Living in Bronx, NY
Call (855) 481-6777 for immediate assistance and get more details
Page Reviewed / Updated – September 09, 2020
10 Best Assisted Living Facilities in Bronx, NY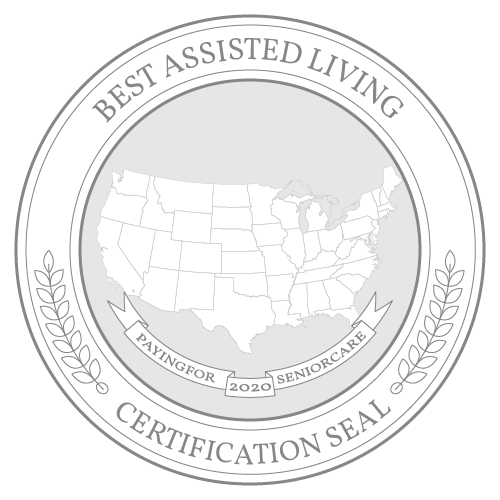 The Bronx, New York, is separated from Manhattan Island by the Harlem River. This is the only one of New York City's five boroughs attached to the U.S. mainland, and it faces New Jersey across the Hudson River to the East.
Seniors who want a New York City lifestyle at an affordable cost may look for nice neighborhoods in the Bronx, which has a cost of living higher than the state average, but much lower than the rest of the city. Baseball fans can attend games at world-famous Yankee Stadium, while animal enthusiasts may enjoy the huge Bronx Zoo, which hosts hundreds of unique animal species. Nearby, the New York Botanical Garden features 1 million plants. Bronxworks, just one organization offering senior recreational activities, meals and services, sponsors four local senior centers. There are also many hospitals to cater to the borough's 189,000 residents aged 65 and older.
Note: Information for the Bronx was not available, so data for New York City was used instead.
Check out our list of the top 10 assisted living facilities in the Bronx. Additionally, find out more about the cost of assisted living in Bronx and what financial assistance programs are available.
The Cost of Senior Living and Care in Bronx
Costs related to aging and senior care are much higher on average in the Bronx than other parts of the state. According to the 2018 Genworth Cost of Long Term Care Study, all types of senior care except for homemaker services are more expensive in the Bronx than the state average.
How much does Assisted Living Cost in Bronx?
In the Bronx, assisted living costs $5,916 a month – nearly $2,000 more than the state average. There are more affordable cities closer to the Bronx – In Kingston, assisted living costs a mere $4,100 a month on average. The least expensive areas in the state include northern cities Glen Falls at $2,600 a month on average and the Utica area at $2,625.
How much does Home Care Cost in Bronx?
Home care costs in the Bronx are just over $100 less than the state average of $4,690 a month. In most areas around the state, home care costs are similar, though far northern areas like the Watertown area are slightly more affordable, at $4,242 a month.
How much does Adult Day Care Cost in Bronx?
While the Bronx is on the more expensive end of adult day health service costs in New York state, it is among the more affordable cities in the NYC area. Kingston, which is just north of the Bronx, is $650 a month more on average for day health costs. The most affordable cities are currently Buffalo, Watertown, and Albany, which all average at $1,083 a month.
How much does Nursing Home Care Cost in Bronx?
The monthly average price of living in a nursing home in the Bronx is $12,091 a month. This makes the Bronx more expensive than the state average of $11,756, but still among the most affordable option in the area. Kingston, to the north, is $12,507 a month on average, and Albany averages at $12,517. The most affordable cities for nursing home care in New York are Ithaca and in the Utica area, which averages at $9,582 a month.
Financial Assistance Programs in Bronx
Medicaid Program in Bronx
The Medicaid program in New York for those that need aging services is called the Managed Long-Term Care (MLTC) program. This program provides long-term care services including:
Health services received at home or in a facility
Personal care services such as help with bathing, shopping, and cooking
Home delivered meals and medical transportation
Access to specialists for ongoing health conditions
To qualify, an elder must be:
At least 65 years old and/or disabled
Need help with activities of daily living (ADL) for at least 120 consecutive days
Eligible for Medicaid and/or Medicare
Low income – this means they would have an income of no more than $842 a month for an individual, or $1,233 a month for a couple in 2018
Call (718) 557-1399 or visit NYC Access to apply for Medicaid and to see what programs you qualify for.
Other Financial Assistance Programs in Bronx
Consumer-Directed Personal Assistance Program
The Consumer-Directed Personal Assistance Program (CDPAP) helps eligible seniors over the age of 65 pay for costs associated with aging as they continue to live in their homes. Participants or their legal representative elect a caregiver that can be a friend or relative of the care receiver, or from a care agency. Those in the Bronx that want to apply for this program can call the CDPAP NYC group at (718) 831-2200.
Expanded In-home Services for the Elderly
For seniors above age 60 that do not qualify for Medicaid services, yet require financial assistance to remain in their homes as they age, there is the Expanded In-Home Services for the Elderly program. This program provides seniors with home aide assistants to help with laundry, personal care, and meal preparation. These services are not free, but they are provided on a sliding-fee scale. Call the program office at (212) 639-9675 to apply for services.
Assisted Living Program (ALP)
This program has been phased into the Medicaid Long-Term Care (MLTC) program as of 2018. It was created to provide eligible elders struggling to live independently with financial assistance to get personal care services in their chosen communities. This program's offerings have been replaced by the Consumer-Directed Personal Assistance and the MLTC programs.
More Senior Living Resources in Bronx
NYC Housing Connect Lottery Program
The NYC Housing Connect Lottery program manages the lotteries for subsidized apartments in the Bronx and surrounding areas. Different residences have their own guidelines, and there are many buildings set aside for low-income elders to rent. There are income guidelines, which also vary depending on the residency.
Below is a list of various non-profits, real estate agencies, and apartment complexes that provide rentals to low-income seniors in the Bronx – many of these apartments will be handicap accessible as well. There are almost always long waitlists for these apartments, so please call and sign up to be put on the waitlist as early as possible.
| | | |
| --- | --- | --- |
| Resource | Phone Number | Description |
| Senior Citizen Rent Increase Exemption (SCRIE) | 311 | In the Bronx, seniors over age 65 who make less than $50,000 a year may qualify to have their rent frozen through with this program. |
| Concourse Gardens | (718) 901-5336 | The Concourse Gardens provides social and recreational services to seniors in 119 units of subsidized, low-income housing. |
| Council Towers I, V, and VII | (212) 453-9500 | These Met Council buildings provide 272 apartments to qualified seniors between there towers in the Bronx. |
| MetroPair | (212) 453-9542 | This Met Council program helps eligible low-income seniors with home repairs in their houses, apartments, and co-ops in the Bronx. |
| Bronxwood Assisted Living | (718) 881-9100 | This residency provides 143 assisted living and independent living apartments for qualified low-income seniors. |
| Home Repar and Safety Audit Program | (212) 962-7655 | The New York Foundation for Senior Citizens helps eligible elders with repairs and safety audits for their homes, co-ops, and apartments. |
| Lemle & Wolff | (718) 884-7676 | This group operates a housing lottery in the Bronx with many apartments for low-income seniors. |
| Borinquen Court | (212) 721-6032 | Low-income seniors can apply for one of these 145 subsidized apartments. |
| Belmont Arthur Avenue Developement | (718) 367-5300 | This group has four apartment buildings for low-income seniors with a combined 444 apartments. |
| New Jewish Home Senior Residences | (800) 544-0304 | This group has three subsidized apartments with aging services in the Bronx for low-income seniors. |
| CenterLight Health System Senior Housing | (718) 519-0152 | There are four apartment buildings in the Bronx through this group that subsidizes rent for low-income seniors. |
| Building Management Associates | (718) 620-1345 | Ths management company specializes in subsidized apartments and have many properties for low-income seniors in the Bronx. |
| Bronx Pro Group | (718) 294-5840 | Seniors over the age of 62 may apply for one of these subsidized low-income apartments. |
For additional information and planning, please read our comprehensive guide to paying for senior care in New York.