Get Pricing & Availability for Assisted Living in Williamsburg, VA
Call (855) 481-6777 for immediate assistance and get more details
Page Reviewed / Updated – September 30, 2022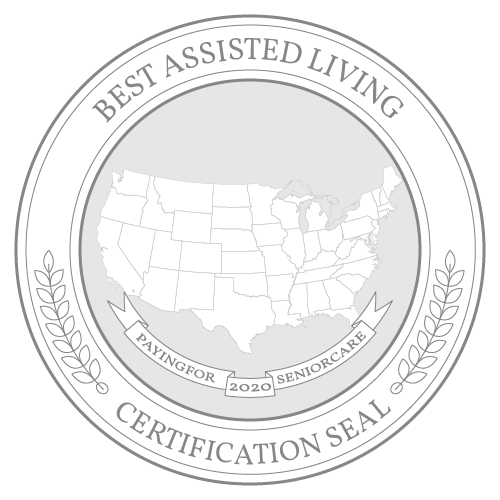 Williamsburg, VA, located in the northwest part of the Virginia Beach area and roughly an hour's drive southeast of Virginia capital Richmond, provides a number of senior-focused tax incentives for its older residents. As an upscale city with colonial roots, Williamsburg does have a slightly above-average cost of living, but certain sectors of its economy, such as transportation and utilities, are more affordable than elsewhere in the nation. The Genworth Financial 2021 Cost of Care Survey, which considers Williamsburg part of the Virginia Beach region, places the area's average monthly cost of assisted living care at $4,690. That figure is slightly higher than the U.S. average, though it's also one of the lowest among Virginia cities.
In addition to providing a list of the best assisted living facilities in Williamsburg, VA, this guide provides an overview of the cost of assisted living in Williamsburg, as well as average costs for other types of care. Additionally, find a list of free and low-cost services that provide seniors with a variety of assistance in their communities.
TThe Cost of Assisted Living in Williamsburg, VA
Virginia's average monthly cost for assisted living is $5,250, considerably higher than Williamsburg's average of $4,690 and the national average of $4,500. Virginia's prices are highest in Roanoke, where Genworth reports an average monthly cost of $5,925. Charlottesville is also near the top of the list at $5,700. Somewhat lower prices are found in Richmond, where seniors pay $4,901; and in Lynchburg, where they pay $4,625.
Williamsburg: $4,690
Virginia: $5,250
United States: $4,500
Lynchburg: $4,625
Roanoke: $5,925
Richmond: $4,901
Charlottesville: $5,700
The Cost of Other Types of Care in Williamsburg, VA
Seniors who wish to age in place see prices for in-home care and home health care that are fairly close to those of assisted living; both types average $4,767 a month. Nursing home care, on the other hand, is almost twice as expensive as assisted living care at $8,410 for a semi-private room and $9,280 for a private room. Seniors may be able to save money through adult day health care, which costs $1,690 a month but only covers weekday hours.
Assisted Living Facility: $4,690
In-Home Care: $4,767
Home Health Care: $4,767
Adult Day Health Care: $1,690
Nursing Home Facility (semi-private room): $8,410
Nursing Home Facility (private room): $9,280
Note: Data for Williamsburg was unavailable, so data for the nearest city, Virginia Beach, was used instead.