Get Pricing & Availability for Assisted Living in Williamsburg, VA
Call (855) 481-6777 for immediate assistance and get more details
Page Reviewed / Updated – November 09, 2020
The 10 Best Assisted Living Facilities in Williamsburg, VA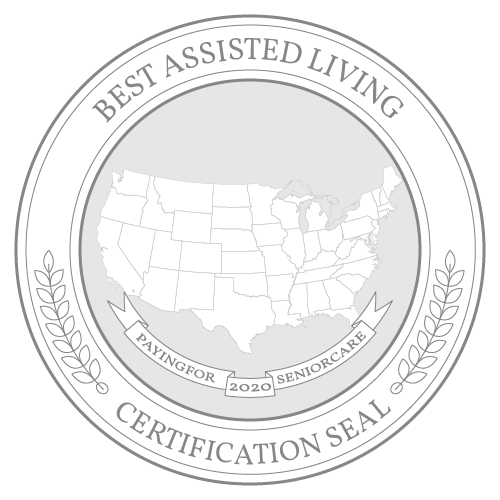 Located near the eastern coastline of Virginia, Williamsburg is part of the popular historic triangle that connects Williamsburg, Jamestown and Yorktown. The city is just minutes from the banks of the James River and a short drive from the sandy beaches of the Atlantic Ocean. Residents can expect to enjoy warm summers and colder winters.
In addition to Colonial Williamsburg, national military parks and dozens of museums, residents can also enjoy upscale shopping at Merchants Square, participate in free courses at The College of William and Mary or tour the prestigious Muscarelle Museum of Art. Additionally, the city is home to numerous wineries, distilleries, café and dining venues that range from burgers and pizza to seafood and steaks. Seniors can also find easy access to exceptional healthcare facilities, including the Sentara Williamsburg Regional Medical Center. In addition, the Riverside Walter Reed Hospital is less than 30 miles away.
Check out our pick for the top 10 assisted living facilities in Williamsburg. Additionally, find out more about the cost of assisted living in Williamsburg and what financial assistance programs are available.
The Cost of Senior Living and Care in Williamsburg
Many of the most common levels of senior living arrangements are somewhat more expensive in Williamsburg than they are in the rest of Virginia, according to the 2018 Genworth Cost of Care Survey. Williamsburg seniors pay an average of $4,676 a month for assisted living, for example, while seniors elsewhere in Virginia pay an average of $4,451 a month for similar services. Williamsburg tends to be close to the top of the price list for most other levels of care, including nursing home care, home care and adult day care.
Note: Senior care cost data wasn't available for Williamsburg, so the data for the closest city, Virginia Beach, was used.
How much does Assisted Living Cost in Williamsburg?
Assisted living is somewhat more expensive in Williamsburg than in the rest of Virginia. The city's average cost of $4,676 a month for assisted living is more than $200 a month over the state average of $4,451. Blacksburg, where seniors pay an average monthly cost of $4,695, is the only surveyed city in Virginia where costs are higher than Williamsburg. Lynchburg has the lowest costs in the state, at $3,695 a month for assisted living.
How much does Home Care Cost in Williamsburg?
Home care in Williamsburg runs to $3,623 a month, which is slightly cheaper than the average cost seniors pay in the state of Virginia, at $3,813. Prices for home care can get high in some Virginia cities, especially Charlottesville and Blacksburg, where care costs $4,385 and $4,004 a month, respectively.
Some of the lowest costs in the state come in a few hundred dollars a month under Winchester's average. Roanoke seniors, for example, pay an average of just $3,384 a month for home care.
How much does Adult Day Care Cost in Williamsburg?
Seniors in Williamsburg pay an average of $1,560 a month for adult day care, which is very slightly above the Virginia state average cost of $1,517 for the same service. Among surveyed cities in the state, Roanoke is the closest in price to Williamsburg, with monthly costs of adult day care of $1,571.
Winchester and Harrisonburg report some of the lowest adult day care costs in Virginia, with monthly averages of just $1,322 and $1,224, respectively. The lowest cost to be found in the state is in Blacksburg, where adult day care costs just $1,203 a month. On the high end of adult day care costs, both Charlottesville and Staunton report monthly averages of $1,733 for seniors.
How much does Nursing Home Costs in Williamsburg?
Nursing home care in Williamsburg is, at an average monthly cost of $7,772, more than $300 a month more expensive than the average seniors pay in Virginia at large, where the typical cost of a semi-private room runs to $7,452. These prices are toward the low end of Virginia's most urbanized areas, however. Among surveyed cities, Charlottesville Staunton and Blacksburg hover close to Williamsburg's price range, with monthly costs of $7,239, $7,330 and $7,148, respectively. Lynchburg is the least expensive of surveyed Virginia cities for nursing home care, at just $6,385 a month.
Several cities in Virginia are dramatically more expensive than Williamsburg. Winchester tops the list for cost, with an average price to seniors of $10,129 a month for nursing home care. Harrisonburg and Roanoke are less expensive than that, but they still cost more than Williamsburg at $8,578 and $8,030 a month, respectively.
Financial Assistance Programs in Williamsburg
Medicaid Program in Williamsburg
Seniors in Williamsburg who live on a fixed or limited income may be able to get help paying for the cost of senior care through the state Medicaid program. Medicaid is a health insurance program funded by the state and federal governments, which operates as an entitlement for seniors in Williamsburg. This means that applicants who meet the intake requirements must all be accepted for free or low-cost healthcare, without any waiting periods or enrollment caps.
The Medicaid program in Virginia covers residential care costs for nursing home care and some personal care. To qualify for coverage, seniors in Williamsburg must be citizens or legal residents of the United States and residents of Virginia. Financial eligibility is determined by a review of both income and assets over the previous 60 months, to determine seniors' financial situation. Seniors applying for Medicaid in Virginia are limited to a maximum monthly income of $2,313 from all sources combined if single or married and applying alone. Married couples can earn up to $4,626 a month if both spouses are applying for coverage. Applicants' assets are limited to a maximum of $2,000, while a non-applying spouse can have assets of up to $126,420.
Income and asset limits in Virginia vary with the age, condition and status of each applicant, as well as the specifics of the coverage they are applying for. Because of the complexity of Medicaid's intake requirements, it is generally a good idea for seniors in Williamsburg to meet with a Medicaid planner or certified senior adviser to review financial information prior to applying for Medicaid.
Seniors can apply for the program by phone through the Cover Virginia call center, online at the state's Common Help website or by mail through the local Department of Social Services office.
Medicaid Waivers in Williamsburg
Commonwealth Coordinated Care Plus (CCC+)
Some Williamsburg seniors can get help paying for non-nursing home services through Virginia's consolidated waiver program. This program, which the state calls Commonwealth Coordinated Care Plus (CCC+), pays many of the costs associated with assisted living and home care. It is not an entitlement program, however, and an annual enrollment cap may exclude some seniors who could benefit from the waiver. The statewide cap in 2016 was 36,195 new participants, after which the program closed until the next year's application period opened. Financial eligibility criteria are the same as those for the state Medicaid program.
CCC+ pays for several services intended to help seniors live at home or in assisted living safely. Costs covered by CCC+ include:
Personal Emergency Response System (PERS) equipment
Agency- and consumer-directed respite care services
Adult day care
Assistive technology
Environmental modifications, such as wheelchair ramps and guard rail installation
Personal care services that may be either agency- or consumer-directed
Skilled nursing services from either an RN or LPN
Transportation and facility coordination for mobility and communications-impaired seniors
Translation and interpreter services
CCC+ imposes limits on the value of the benefits it delivers for seniors. Program participants are generally restricted to an annual maximum of 480 hours of respite care per year, as well as no more than 112 hours of nursing care per week. Environmental modifications are capped at $5,000 per fiscal year, as is assistive technology, not counting PERS hardware. Transition services may be paid for through CCC+, but costs are capped at a maximum of $5,000 per person, per lifetime.
Other Financial Assistance Programs in Williamsburg
Adult Services Program (AS)
Seniors in Williamsburg who wish to avoid nursing home placement may be able to pay some of the costs of staying in their own homes through Virginia's Adult Services program, also called Companion Care. Companion Care is available to seniors with a physical or mental disability and low income who are at risk of placement in a residential care facility. The program pays for home-based companion and homemaker services, as well as help with household chores. Other services covered by Companion Care include:
Adult foster care
Adult day care
Advice and placement services from a case manager
Nutrition assistance, including meal delivery
Pre-admission screenings for seniors moving into assisted living facilities
Screening services for seniors who may need placement in a nursing home or who are applying for a Medicaid waiver program
Seniors can apply for Companion Care through their Medicaid case manager, or through the benefits coordinator at a participating residential care facility.
Auxiliary Grant (AG)
Williamsburg seniors who receive SSI and live in a residential care facility or have a serious physical disability, such as blindness, may be eligible for cash assistance through the state's Auxiliary Grant (AG). AG pays a monthly sum to directly cover the cost of living in an approved adult foster care home or other community residential setting. The program also pays seniors a monthly stipend to help cover personal costs. This payment can be spent on personal items, clothing, medical co-payments, tobacco, travel expenses, dental care and other services the care home is not required to provide for residents.
Seniors can apply for AG benefits through a participating care home. They can also apply for themselves prior to entering residential care by submitting a written application through the Department of Social Services in the last county they were residents of prior to entering care. Applications may take up to 45 days before final approval.

More Senior Living Resources in Williamsburg
| | | |
| --- | --- | --- |
| Resource | Phone Number | Description |
| Hampton Department of Human Services | (757) 727-1800 | The Hampton Department of Human Services helps low-income adults in Williamsburg with multiple unmet needs, including disaster assistance, emergency rent support and fuel assistance. Applications can be made by phone or in person at the Hampton, VA, office. |
| Virginia Department of Housing and Community Development (DHCD) | (804) 371-7000 | DHCD supports Williamsburg seniors by listing affordable housing options and emergency housing resources for at-risk adults. Targeted housing programs are available for HIV-positive seniors, as well as for seniors who need home improvements to remain outside of residential care. Seniors can apply for specific DHCD programs online. |
| Common Help | (855) 635-4370 | Common Help assists seniors in Williamsburg who need to sign up for various state programs to live safely and comfortably at home. The office provides access to healthcare services, home improvement and weatherization services, nutrition and the Low Income Home Energy Assistance Program (LIHEAP), which reduces the cost of home utility bills. |
| Williamsburg/James City County Community Action Agency | (757) 229-9332 | The Williamsburg/James City County Community Action Agency provides one-time emergency financial assistance to Williamsburg seniors who may be facing eviction or a home energy shutoff. Seniors can apply for help online or by phone. |
For additional information and planning, please read our comprehensive guide to paying for senior care in Virginia.