Get Pricing & Availability for Assisted Living in Richmond, VA
Call (855) 481-6777 for immediate assistance and get more details
Page Reviewed / Updated – July 7, 2022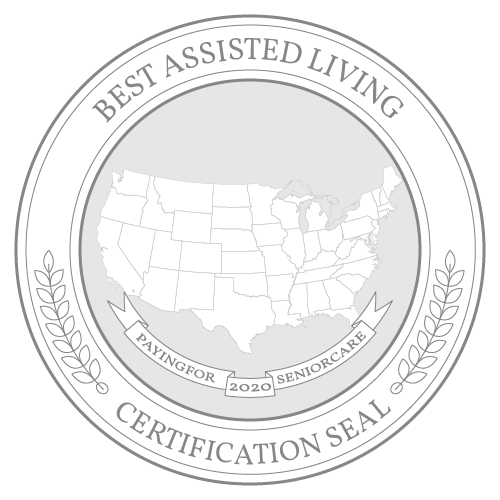 The central-Virginia metropolis of Richmond is the state's capital, but only its fifth-largest city. Seniors who are looking to make their homes here can expect to enjoy a cost of living that's roughly 9% below the Virginia average and 5% below the U.S. average, with savings to be found in categories ranging from health to housing. While income taxes in Richmond are 1.2% higher than the U.S. average, residents also pay a sales tax rate of just 5.3%, which falls markedly below the national average of 7.3%.
According to Genworth Financial, the average monthly cost of assisted living in Richmond is $4,901, a figure that lands between the U.S. and Virginia averages.
This guide to assisted living in Richmond examines the cost of other types of long-term care in the city and contains price comparisons with some other major Virginia cities. A list of local resources that exist to support the area's older population is included.
The Cost of Assisted Living in Richmond, VA
Richmond's seniors pay an average of $4,901 a month for assisted living care. That cost puts Richmond solidly below the Virginia state average of $5,250 a month. Elsewhere in Virginia, prices climb to their highest in Roanoke at $5,925 a month, with Harrisonburg not too far behind at $5,711. Prices are lower than Richmond's in Virginia Beach, at $4,690, and in Lynchburg, at $4,625. According to Genworth Financial's 2021 data, though, no Virginia city reports costs lower than the U.S. average of $4,500.
Richmond: $4,901
Virginia: $5,250
United States: $4,500
Virginia Beach: $4,690
Harrisonburg: $5,711
Roanoke: $5,925
Lynchburg: $4,625
The Cost of Other Types of Care in Richmond, VA
Other options for long-term care include aging in place at home. In Richmond, such care is slightly more expensive than assisted living. Services that provide in-home care cost an average of $5,148 a month, with home health care being slightly more expensive at $5,243. A private room in a nursing home, on the other hand, averages $9,749 a month, nearly twice as expensive as assisted living. However, a semiprivate room can provide some savings at $8,654 a month. The least expensive option is adult day health care, which runs just $1,712 per month but is unlikely to fit the needs of older adults who require around-the-clock assistance.
In-Home Care: $5,148
Home Health Care: $5,243
Adult Day Health Care: $1,712
Assisted Living Facility: $4,901
Nursing Home Facility (semiprivate room): $8,654
Nursing Home Facility (private room): $9,749
Financial Assistance for Assisted Living in Richmond, VA
Other Ways To Pay for Assisted Living in Richmond, VA
Since not everyone can afford to pay for assisted living out-of-pocket, it's important to find alternative methods to help make assisted living more affordable. Some of these options include:
Veterans Benefits
Life Insurance Policy
Long-Term Care Insurance
Reverse Mortgage
For additional information and planning, read our comprehensive guide to paying for senior care in Virginia.
Free Resources for Seniors in Richmond, VA
This chart lists some financial and social supports available for older adults in Richmond. Such supports can help them get around the city cheaply, keep an eye on their physical and mental health and avoid potential insurance-related scams and fraud.
| | | |
| --- | --- | --- |
| Resource | Contact | Service |
| Shepherd's Center of Richmond | (804) 355-7282 | This volunteer organization connects Richmond's older population with low-cost rideshare options, continuing education classes taught by college professors and subject matter experts, lecture series on topics such as genealogy and local history, and group field trips to notable sites in Virginia and beyond. |
| Linwood Robinson Center | (804) 646-3115 | Maintained by Richmond's city government, this senior center is open to adults 60 years and up. Its wellness-related programming can help older adults receive free health checks and blood pressure screenings, as well as participate in seminars regarding elder nutrition. Creative types can also take piano lessons and sit in on groups for ceramics, sewing, quilting and other artistic pursuits. |
| Senior Connections | (804) 343-3000 | Richmond seniors can access the Virginia Insurance Counseling and Assistance Program through this Area Agency on Aging. VICAP helps seniors better understand their options regarding Medicare benefits. Senior Connections can also direct seniors to the state's Senior Medicare Patrol, which focuses on identifying and reporting Medicare-based fraud. |
| Richmond VA Center | (877) 927-8387 | Military veterans may access this non-medical center for free mental health counseling regarding grief and bereavement, substance abuse, PTSD and similar issues. Telehealth options are available, and all records are fully confidential. The center's staff can also help seniors access any financial benefits they may be entitled to as veterans. |
Rules and Regulations for Assisted Living Facilities in Richmond, VA
Assisted Living Communities in Richmond are required to follow a set of rules and regulations that are determined by the state. For an overview of those rules and regulations, see the information below. For more specific information, talk with your local community or Area Agency on Aging.
The 10 Best Assisted Living Facilities in Richmond, VA