Get Pricing & Availability for Assisted Living in Richmond, VA
Call (855) 481-6777 for immediate assistance and get more details
Page Reviewed / Updated – September 11, 2020
The 10 Best Assisted Living Facilities in Richmond, VA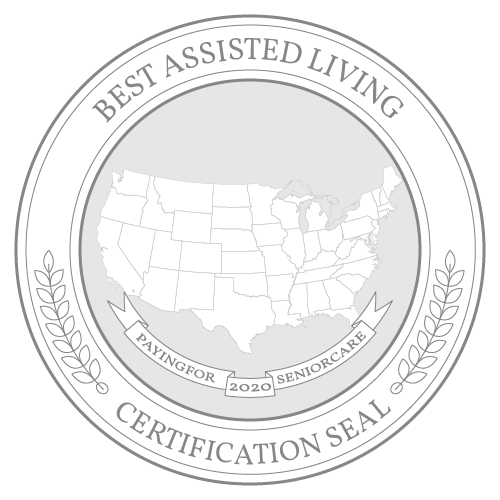 As one of America's oldest cities and the capital of Virginia, Richmond is filled with Federal-style mansions, tree-lined streets and historic sites. The city is home to just over 230,000 people, and seniors aged 65 and older make up 13.8% of the population. There are a number of top-ranked hospitals in Richmond and the surrounding area, including the VCU Medical Center and the Bon Secours Memorial Regional Medical Center.
Seniors seeking a retirement destination that offers a wide variety of cultural attractions and events will appreciate Richmond's many museums, including the Virginia Museum of Fine Arts, Edgar Allen Poe Museum, and the Museum of the Confederacy. The region also has 14 public and 18 private golf courses, hundreds of craft breweries and over 300 wineries, making for endless options when it comes to day trips and excursions.
Read our list of the top 10 assisted living facilities in Richmond to find the right fit for you or your loved one. Additionally, find out more about the cost of assisted living in Richmond and what financial assistance programs are available.
The Cost of Senior Living and Care in Richmond
In Richmond, costs of senior care cost more across the board than in other areas of Virginia. Assisted living costs $5,916 a month on average, which is very expensive compared to the state average of $4,451. According to the 2018 Genworth Cost of Long Term Care Study, nursing home care, and adult day services all run around $500 more than the state averages. Home care is the same price as the state average at $3,813.
How much does Assisted Living Cost in Richmond?
In Richmond, assisted living costs are the highest in the state at $5,048 monthly on average. Nearby Charlottesville is significantly less, at $4,577 a month. The least expensive areas for assisted living in Virginia are those lesser populated places that comprise the rest of the state, which averages at $3,238 a month.
How much does Home Care Cost in Richmond?
Home care costs in Richmond average at $3,813 a month, which is also the state average. The more affordable areas include Virginia Beach at $3,623 and Roanoke at $3,384. The rest of the state averages at the lowest cost overall at $3,337, indicating home care can be found more affordably in towns with smaller populations.
How much does Adult Day Care Cost in Richmond?
Adult day health costs vary across the state of Virginia, and Richmond falls in the middle at an average of $1,452 a month. The state average is slightly higher at $1,517 monthly. The most expensive area for day services is nearby Charlottesville, averaging at $1,733. More affordable areas include Harrisonburg at $1,224 on average and the Blacksburg area, which averages at $1,203 a month. The rest of the state averages in this range as well, at $1,235.
How much does Nursing Home Costs in Richmond?
The monthly average price of living in a nursing home varies widely across the state. Winchester, in the north, comes in as the most expensive for a semi-private nursing home room at $10,129. Prices drop considerably in other cities – the state average is only $7,452 and cities outside of more heavily populated areas average at $6,692 a month.
Financial Assistance Programs in Richmond
Virginia Medicaid Commonwealth Coordinated Care+ Waiver
The Medicaid program for seniors in Virginia is called the Commonwealth Coordinated Care Plus program. Eligible elders can apply for this home and community-based services (HCBS) waiver, though there may be a waitlist to receive assistance paying for services. This program provides long-term care services including:
Personal care help with grooming, bathing, eating, and chores
Home modifications and durable medical equipment to help a person stay at home
This program is designed after the federal Money Follows The Person program, which was created to give elders in need of aging care the freedom to choose any service provider that costs as much as the classical model, a nursing home placement, would. In order to receive services through this waiver, a person must:
Be considered part of the ABD population by being age 65 or older, blind, or disabled
Meet federal income standards – aged adults may earn up to 80% of the area median income, which is $3,883 a month in 2019, though Medicare recipients are subject to different limitations
Be determined to need a nursing home level care by needing help with at least two activities of daily living (ADL) and/or personal care services like cooking
To apply, visit the Richmond Department of Social Services website or call 1-855-242-8282 to find out more about services, eligibility, and how to apply.
Other Financial Assistance Programs
Program for All-Inclusive Care for the Elderly (PACE) Program
The Program for All-Inclusive Care for the Elderly, better known as PACE, provides aging services to income-eligible seniors in Richmond, including:
Day health programs and social service referrals
In-home care as well as care received while in a nursing home
Medical care, including medications, dental, and radiology
Services are not provided for people who require a private duty nurse unless it is medically required or live in a private room in a nursing home. To qualify, applicants need to be eligible for either Medicaid or Medicare, be age 55 or older, and need nursing home level care.
The PACE provider in Richmond is InnovAge, you can visit their website or call (844) 704-9613.
Elderly or Disabled with Consumer Direction (EDCD) Waiver
The Elderly or Disabled with Consumer Direction (EDCD) waiver, which does not currently have a waitlist, provides long-term care services for elders living in-home that meet financial requirements. Services provided include adult day health costs, personal care, and respite services. The program also pays for Personal Emergency Response Systems (PERS) and transition assistance, for those who need to move into or out of a higher-care facility.
To qualify for this waiver, a person must not be living in an assisted living facility or nursing home but may be on a waiting list to receive long-term care services through another waiver and still receive EDCD services. Applicants that receive SSI may earn up to 300% of the area median income, which is $249,600 annually or $20,800 a month in 2018.
More Senior Living Resources in Richmond
Central Virginia Housing Authority
There may be opportunities to rent low-income available through the Central Virginia Housing Authority. Priority is often given to elders and those with disabilities. Call (804) 780-4200 to inquire about current openings for applications.
Many apartment buildings have been federally subsidized to provide rent to low-income seniors. In many cases, there are waiting lists for subsidized apartments. It is best to apply as early as possible. There are income limitations for subsidized apartments- you can find out the exact requirements for applying to rent a property by calling the numbers listed below.
Company

Address

Phone Number

Description

2501 West Broad Street,

Richmond, VA 23220

(804) 359-5200

This unique apartment building is a restructured hotel that has combined 2 hotel rooms into one unit to create an apartment for eligible seniors. These apartments are for low-income adults over age 55, earning at least $1,700 a month.

1400 Shirleydale Ave

Henrico, VA 23231

(804) 236-8382

This building has one- and two-bedroom apartments and is about two miles from downtown Richmond.

6501 Jahnke Road

Richmond VA 23225

(804) 320-4301

This low-income property provides subsidized one-bedroom apartments for rent to eligible seniors aged 62 and above.

2021 W. Cary St.,

Richmond, VA 23221

(804) 353-1809

These townhouse and garden style apartments are for seniors. No pets are allowed in these buildings.

1125 W. Clay St.,

Richmond, VA 23223

(800) 232-5481

This building provides one-bedroom apartments with shared showers and kitchen areas.

300 S. Randolph St,

Richmond, VA 23220

(804) 353-1809

For adults aged 62 and older, this pet-friendly building provides 50 one-bedroom apartments with income-based rent.

1620 N. Hamilton St.,

Richmond, VA 23230

(804) 355-3013

These apartment homes were built by the United Way to serve low-income adults as they retire. There are also 10 market rate apartments available, and many community amenities.

1021 German School Rd.,

Richmond, VA 23225

(804) 320-8898

These are one- and two-bedroom secured apartments for older adults and disabled people.

815 North 35th Street,

Richmond, VA 23223

(804) 644-5607

This is a refurbished schoolhouse with many subsidized one- and two-bedroom apartments for low-income seniors.

1221 East Brookland Park Blvd.

Richmond, VA 23222

(804) 303-6229

These pet-friendly apartments are available to adults who are low-income and over age 55.

21 East Leigh Street

Richmond, VA 23219

(804) 728-2122

This converted school provides apartments for adults over age 55 in downtown Richmond.

1025 West Grace Street

Richmond, VA 23220

(804) 355-9114

This building provides one-bedroom apartments for adults over the age of 55 and those with disabilities. There is a wide range of activities for residents and no pet fee.

5600 Charlevoix Court,

Richmond, VA 23224

(804) 232-1207

This property has one side for families and one side for elderly residents. The Charlevoix apartments are for adults 62 and older.
For additional information and planning, please read our comprehensive guide to paying for senior care in Virginia.