Get Pricing & Availability for Assisted Living in Fredericksburg, VA
Call (855) 481-6777 for immediate assistance and get more details
Page Reviewed / Updated – September 30, 2022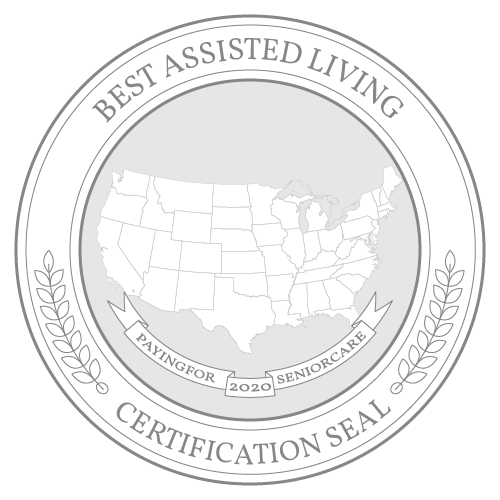 The cost of living in Fredericksburg is about 3% higher than Virginia's state average and 7% more than the U.S. median, but it's 25% below the Washington D.C. metro average. Fredericksburg's expensive housing and above-average costs for health care and groceries contribute to high living costs. Assisted living is also expensive at $5,948 per month, based on its proximity to Washington, D.C.
Despite its expensive senior care costs, Fredericksburg's Department of Social Services locally administers state medical assistance and auxiliary grant programs for low-income residents of accredited facilities. The Commonwealth of Virginia is also tax-friendly toward retirees, as it fully exempts Social Security benefits, partially taxes pensions and retirement account withdrawals, and has low property and sales tax rates.
In addition to providing a list of the best assisted living facilities in Fredericksburg, VA, this guide provides an overview of the cost of assisted living in Fredericksburg, as well as average costs for other types of care. Additionally, find a list of free and low-cost services that provide seniors with a variety of assistance in their communities.
The Cost of Assisted Living in Fredericksburg, VA
As part of the Washington metro, Fredericksburg has an average assisted living cost of $5,948 per month. Based on Genworth's 2021 Cost of Care Survey, this estimate is $698 higher than Virginia and $448 more than the national average. Other nearby areas are more affordable, particularly Richmond which saves Fredericksburg seniors $1,047 monthly. Charlottesville, Winchester and Harrisburg cost over $5,000 but are still cheaper than Fredericksburg by around $237 to $933.
Fredericksburg: $5,948
Virginia: $5,250
United States: $4,500
Richmond: $4,901
Charlottesville: $5,700
Winchester: $5,015
Harrisonburg: $5,711
The Cost of Other Types of Care in Fredericksburg, VA
Compared to Fredericksburg's in-home care and home health care with comparable costs at $5,339 per month, assisted living at $5,948 costs slightly higher but already includes accommodations, meals and around-the-clock supervision. Nursing home care is the most expensive option at $11,467 and $13,049 for semiprivate and private-room stays, respectively, as it covers 24-hour skilled health support. For those who are eligible for nonresidential care, adult day health care costs the lowest at $2,282 per month.
Assisted Living Facility: $5,948
In-Home Care: $5,339
Home Health care: $5,339
Adult Day Health Care: $2,282
Nursing Home Facility (semiprivate room): $11,467
Nursing Home Facility (private room): $13,049
Note: Data for Fredericksburg was unavailable, so data for the nearest city, Washington, D.C., was used instead.