Get Pricing & Availability for Assisted Living in Stevens Point, WI
Call (855) 481-6777 for immediate assistance and get more details
Page Reviewed / Updated – November 22, 2020
The 10 Best Assisted Living Facilities in Stevens Point, WI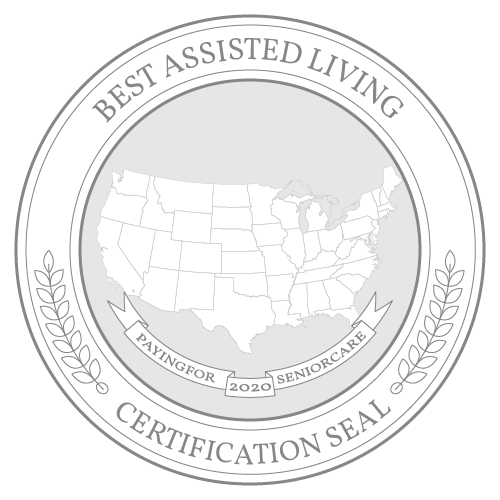 Stevens Point, Wisconsin, has a small population of just 26,717 people. It's popular in the winter for skiing and the summer for water sports and golf, and the hills surrounding Stevens Point provide many lovely vistas. It also has a vibrant downtown historic district with galleries, museums and shops. Retirees can take advantage of many of these amenities, as well as the numerous assisted living communities in the area. Because of these amenities, Stevens Point was named one of the top 25 places to retire by CNN Money.
Seniors who want to enjoy all four seasons will find that in Stevens Point. The area receives around 40 inches of snow each winter, creating a winter wonderland, but in the spring and summer, the temperatures warm and the trails of the Green Circle Trail await. Seniors who want to expand their learning during retirement can take community classes at UW Stevens Point. The community also boasts a cost of living that is 16.4% lower than the national average, which is part of what makes it popular with retirees.
Note: Information for Stevens Point was not available, so data from the nearest city, Wasau, was used.
Check out this list of the top assisted living communities in Stevens Point. Additionally, find out more about the cost of assisted living in Stevens Point and what financial assistance programs are available.
The Cost of Senior Living and Care in Stevens Point
According to Genworth's 2018 Cost of Care Survey, Stevens Point has favorable rates for most types of long-term care, including in-home services, skilled nursing and adult day programs. For the most part, local prices are slightly lower than the state median, but they're somewhat higher than the national average. Adult day care in the community is approximately 50% more affordable than the state and national averages but assisted living facilities are 10% more expensive than they are in other parts of Wisconsin.
Note: Senior care cost estimates aren't available for Stevens Point, so cost comparisons are based on data from Wausau, the closest city included in Genworth's study.
How much does Assisted Living Cost in Stevens Point?
On average, assisted living facilities in Stevens Point charge $4,644 for a month of care. This makes it one of the state's most expensive areas for these services. Local rates are more than $600 higher than the national average of $4,000 per month and about $350 higher than the state median of $4,300.
The city is more expensive than Madison, Milwaukee, Green Bay, Fond du Lac and La Crosse by a margin of up to $2,000 per month, although smaller cost differences are more common. At $5,000 per month, Oshkosh is one of the few areas where assisted living is more expensive than it is in Stevens Point.
How much does Home Care Cost in Stevens Point?
Stevens Point seniors spend $4,099 per month for in-home care on average, which is about $400 less than the state median of $4,481. Homemaker services are typically, but not always, more affordable than home health aides, who provide a higher level of personal assistance.
In Milwaukee, which is one of the state's most expensive areas for this type of care, monthly rates are $670 per month higher than they are in Stevens Point, and in Sheboygan, where seniors pay $3,766 per month, the average is $333 lower than Stevens Point's average. For the most part, local prices are similar to regional cities like Green Bay and Madison, which are slightly more affordable than average.
How much does Adult Day Care Cost in Stevens Point?
Seniors in Stevens Point and Portage County enjoy competitive rates on adult day care services. Stevens Point is the cheapest area for adult day care in Wisconsin. At $758 per month, these programs seem like a bargain compared to the state average of $1,408 and the national average of $1,560. Local prices are approximately 50% lower than both benchmarks.
Additionally, dramatic cost disparities exist between Stevens Point and cities like Eau Claire and Green Bay where rates are $1,127 to $1,669 per month higher. However, the level of care provided in metropolitan areas compared to the level of care provided in rural areas may account for some of the difference.
How much does Nursing Home Costs in Stevens Point?
At $8,182 per month, nursing homes in Stevens Point are 10% more expensive per month than the national average of $7,441. At the same time, the local rates are more affordable than the state median by about $150 per month or $1,800 per year. When compared to regional cities and metropolitan areas across the state, Stevens Point is somewhere in the middle. In Eau Claire, seniors spend $760 less for each month of nursing home care, and in Milwaukee, average monthly rates are $1,370 higher, which makes it 15% more expensive than Stevens Point's average nursing home cost.
Financial Assistance Programs in Stevens Point
Medicaid Program in Stevens Point
Wisconsin Medicaid is a health insurance system for Stevens Point residents who are aged, blind, disabled or unable to pay some or all of their medical bills. It provides full coverage that can be used for emergency and preventive care, X-rays, labs, prescription drugs and durable medical equipment. Medicaid also pays for long-term care provided at home or in a licensed facility. Most services are available for free or at a reduced cost depending on the beneficiary's income. Medicaid includes many programs that serve specific groups, including seniors. Each plan has different eligibility requirements.
To qualify for SSI Medicaid or Wisconsin's Elderly, Blind and Disabled program, individual applicants must earn less than $597.78 per month. For couples, the income limit increases to $903.38. Additionally, applicants can deduct up to $257 or $385.67 for housing and utilities. There's an asset limit of $2,000 for individuals and $3,000 for couples.
Long-term care Medicaid has higher income and asset limits. Individuals can receive up to $2,313 in monthly income and keep up to $2,000 in assets. For couples, these figures double. Plus, nonapplicant spouses can keep $126,420 in nonexempt assets, and many items are disregarded, including a primary home worth up to $878,000. This program has a medical eligibility component. Applicants must require intermediate nursing care or need assistance with at least two activities of daily living.
Wisconsin residents who need help paying for medical care or in-home services can check their eligibility or begin the application process by using the ACCESS portal or calling the Central Consortium at (888) 445-1621. Seniors may also apply in person or by mail.
Medicaid Waivers in Stevens Point
Include, Respect, I Self-Direct (IRIS)
IRIS is a self-directed long-term care waiver. This program allows Medicaid-eligible seniors and disabled adults who require nursing care to receive these services at home or in an assisted living facility. IRIS provides a personalized stipend that can be used for nearly 20 dozen home- and community-based services, including adult day care, personal assistance, housekeeping, delivered meals and accessibility modifications. Beneficiaries hire their own providers and decide how to allocate their budget. A monthly share of cost may be required based on senior's income, and applicants may be added to a countywide waiting list depending on the availability of Medicaid funds. For an in-depth look at this program, see our IRIS guide for Wisconsin seniors, or contact the Aging & Disability Resource Center of Portage County at (715) 346-1401 to apply for benefits.
Family Care and Family Care Partnership
Wisconsin's Family Care and Family Care Partnership are two related programs that assist seniors, disabled adults and individuals who have been diagnosed with dementia or a terminal illness. These federally authorized waivers give Stevens Point residents an alternative to institutionalization by covering the cost of services that are provided at home or in a residential setting, such as an assisted living facility.
Family Care is unique because it uses an integrated model that links in-home service providers with a primary medical team. The main difference between Family Care and the Partnership is that the original program doesn't cover the cost of medical services. It integrates these benefits, but members must pay for doctor visits, prescriptions and emergency services using Medicaid and/or Medicare.
To qualify for FC or FCP benefits, applicants must require nursing home care and be financially eligible for Medicaid. To learn more, see our Wisconsin Family Care guide, or contact the ADRC of Portage County at (715) 346-1401 to begin the application process.
Other Financial Assistance Programs in Stevens Point
The National Family Caregiver Support Program (NFCSP)
Available in Stevens Point and communities coast to coast, the National Family Caregiver Support Program provides financial assistance and psychological services to friends, relatives and neighbors who serve as informal caregivers. Local agencies like the ADRC of Portage County coordinate support groups, provide training and offer one-on-one counseling. The NFCSP relieves caregivers by paying for adult day health care, in-home assistance and temporary respite care. Special grants can be used for repairs, modifications and one-time improvements. Applicants qualify based on their status as informal, unpaid caregivers, so there's no income or asset limit. However, the person receiving care must be at least 60 years old or living with dementia. To learn more, see our NFCSP guide for seniors, or dial (866) 843-9810 to reach the Family Caregiver Helpline.
Wisconsin Alzheimer's Family and Caregiver Support Program (AFSCP)
The Alzheimer's Family and Caregiver Support Program provides up to $4,000 in needs-based funding that can be used for respite care, adult day programs or in-home services. Benefits can help residents and their caregivers purchase emergency alert systems, medical equipment and hobby-related items that help individuals cope with memory impairments. The program is open to care receivers who earn less than $48,000 as a couple and have been diagnosed with Alzheimer's or a related form of dementia. Stevens Point residents can learn more or apply for benefits by contacting the ADRC of Portage County at (715) 346-1401. Our AFSCP guide for Wisconsin seniors has more details.
More Senior Living Resources in Stevens Point
| | | |
| --- | --- | --- |
| Resource | Phone Number | Description |
| | (715) 341-3444 | The Stevens Point Housing Authority administers Section 8 Housing Choice Vouchers and manages several public housing communities, including Hi-Rise Manor and the Madison View Apartments. Low-income seniors and families receive priority assistance. |
| | (715) 544-8353 | Located on Water Street, Edgewater Manors provides affordable one-bedroom apartments to seniors aged 62 and older. The pet-friendly building offers fixed-rate rentals that include lawn care and utilities. Applications are handled by Candlewood Property Management. |
| | (715) 344-5999 | Seniors who live in Portage County can contact Energy Services to apply for the Wisconsin Home Energy Program. This agency provides one-time and emergency assistance to low-income seniors and families who cannot pay a portion of their utility bill or have received a disconnection notice. |
| | (715) 346-1401 | Supported by United Way and managed by the ADRC of Portage County, this program arranges daytime and overnight respite services to assist caregivers in Stevens Point and the surrounding area. It also offers support groups, adult day health care and reimbursements for in-home or facility-based services. |
| | (715) 342-4084 | This interfaith organization provides in-home services and community-based supports that help seniors live with dignity. Volunteers assist with respite care, housekeeping, yard work, transportation and home repairs. |
For additional information and planning, please read our comprehensive guide to paying for senior care in Wisconsin.