Get Pricing & Availability for Assisted Living in Green Bay, WI
Call (855) 481-6777 for immediate assistance and get more details
Page Reviewed / Updated – July 19, 2022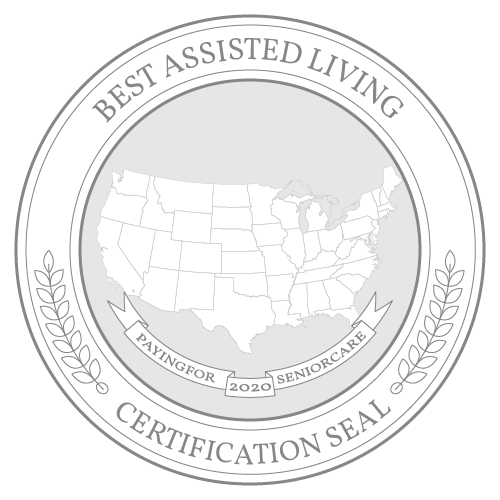 Thanks to its low cost of living, Green Bay is a great retirement location for seniors looking for an affordable place to call home. The cost of living in Green Bay is on average around 20% cheaper than the national average. Housing and transportation costs are significantly cheaper, however, the average cost of health care is around the same as the U.S. average. Seniors in Green Bay typically pay around $4,450 per month for assisted living, which is around $150 cheaper than the Wisconsin average.
Seniors who retire in Wisconsin can also take advantage of some tax benefits. Social Security retirement benefits and public pensions are not taxed in Wisconsin. However, any income from retirement accounts such as IRA or a 401(k) is taxed at a rate between 3.54% and 7.65%.
This guide provides an introduction to assisted living costs in Green Bay and compares the costs with other cities in Wisconsin.
The Cost of Assisted Living and Care in Green Bay, WI
According to the 2021 Genworth Cost of Care Survey, seniors in Green Bay pay around $4,450 per month for assisted living care.
Assisted living costs in Green Bay are $150 below the state average of $4,600 and $50 below the U.S. average. Across the state, prices vary slightly, with one of the cheapest cities for care being Wausau, where assisted living care typically costs $4,125 per month. Conversely, two of the most expensive cities for care are Appleton and Milwaukee, where seniors typically pay around $5,138 and $5,324 per month for care. South of Green Bay in Sheboygan, the cost of assisted living care is around the same as the state average, at $5,625 per month on average.
Green Bay: $4,450
Wisconsin: $4,600
United States: $4,500
Sheboygan: $4,625
Wausau: $4,125
Appleton: $5,138
Milwaukee: $5,324
The Cost of Other Types of Senior Care in Green Bay, WI
It's useful to compare the cost of assisted living in Green Bay with other types of care to help decide which route of care is the most appropriate. For seniors who feel more comfortable living at home, there are a few options available. Both in-home care and home health care, which includes medical care, cost around $5,053 per month. The most affordable type of care for seniors who only require weekday assistance is adult day health care, which typically costs around $1,040 per month. The highest level of care is provided by nursing home facilities, where seniors can expect to pay around $8,502 per month for a semiprivate room and $9,825 for a private room.
In-Home Care: $5,053
Home Health Care: $5,053
Adult Day Health Care: $1,040
Assisted Living Facility: $4,450
Nursing Home Facility (semiprivate room): $8,502
Nursing Home Facility (private room): $9,825
Financial Assistance for Assisted Living in Green Bay, WI
Other Ways To Pay for Assisted Living in Green Bay, WI
Since not everyone can afford to pay for assisted living out-of-pocket, it's important to find alternative methods to help make assisted living more affordable. Some of these options include:
Veterans Benefits
Life Insurance Policy
Long-Term Care Insurance
Reverse Mortgage
For additional information and planning, read our comprehensive guide to paying for senior care in Wisconsin.
Free Resources for Seniors in Green Bay, WI
Seniors in Green Bay can take advantage of a variety of services and resources to help them find the best assisted living facility for them, learn about the different ways to pay and to connect with other seniors in the community.
| | | |
| --- | --- | --- |
| Resource | Contact | Service |
| Aging and Disability Resource Center (ADRC) | (920) 448-4300 | The ADRC aims to empower and enrich the lives of seniors and their families. The kind staff offers advocacy, information and services that promote independence and dignity. Some of the services include assistance with applying for Medicaid and other health insurance, as well as support groups for a range of needs. There are also services for caregivers, including a financial support group and an online learning portal. |
| Green Bay Vet Center | (920) 435-5650 | The Green Bay Vet Center offers a range of services to veterans and their families. It provides support with services such as applying for VA health benefits, pension benefits and life insurance. The center also offers counseling and support programs for needs such as depression and Post-Traumatic Stress Disorder (PTSD). |
| Long-Term Care Ombudsman Program | (800) 815-0015 | The Long-Term Care Ombudsman Program assists residents of long-term care facilities, including assisted living facilities, nursing homes and community-based residential facilities. Ombudsmen respond to any issues and complaints made by the residents or on behalf of the residents and work to resolve them. They work with residents, families and the staff to find resolutions for any issues and they also offer educational services and referral services to help the residents and staff. The team of ombudsmen can assist with concerns regarding a range of topics, including the quality of care, physical abuse, dietary needs and financial issues. |
| Legal Action of Wisconsin | (920) 432-4645 | The legal aid office provides in-need seniors with free legal support. The attorneys assist with civil cases which may be useful for seniors, such as family law, housing law, seniors law and accessing Social Security benefits. Seniors receive personalized service, tailored to their unique case. |
Rules and Regulations for Assisted Living Facilities in Green Bay, WI
Assisted Living Communities in Green Bay are required to follow a set of rules and regulations that are determined by the state. For an overview of those rules and regulations, see the information below. For more specific information, talk with your local community or Area Agency on Aging.
The 10 Best Assisted Living Facilities in Green Bay, WI