Get Pricing & Availability for Assisted Living in Madison, WI
Call (855) 481-6777 for immediate assistance and get more details
Page Reviewed / Updated – July 19, 2022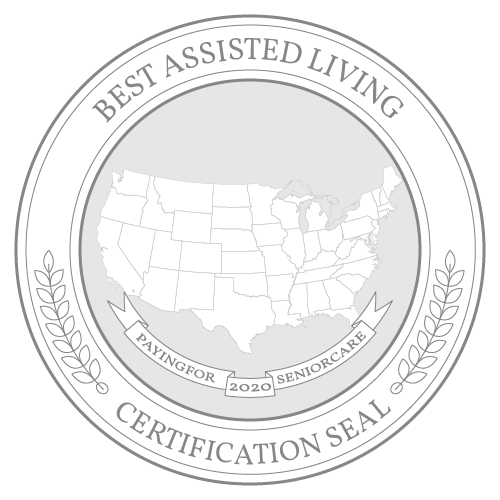 Seniors 65 and over make up approximately 12% of the estimated 269,840 residents in Madison, Wisconsin. Madison, with an overall cost of living (COL) score of 100.6, comes close to matching the national average (100) but is further away from Wisconsin's 90.9. Its average cost of health care score (86.3) significantly beats both the state (100.3) and national (100) scores.
Madison seniors also have access to a wide selection of assisted living facilities. Those who decide to reside in one may pay a $4,800 monthly median, which is just a bit higher than the national average of $4,500.
This guide provides more cost comparisons and information on helpful resources so seniors can make a more informed decision about how they can get the best care while saving more money in their golden years.
The Cost of Assisted Living and Care in Madison, WI
There's only a $300 range between the medians for national ($4,500), Wisconsin ($4,600) and Madison ($4,800) monthly assisted living costs. Two cities on the following list — Eau Claire ($4,375) and Green Bay ($4,450) — are both within a $125 range below the national median. Oshkosh ($5,157) and Milwaukee ($5,324) are $357 and $524, respectively, more than Madison.
Madison: $4,800
Wisconsin: $4,600
National: $4,500
Eau Claire: $4,375
Green Bay: $4,450
Oshkosh: $5,157
Milwaukee: $5,324
The Cost of Other Types of Care in Madison, WI
Madison has multiple senior care options, and there's an estimated $7,532 difference between the lowest and highest monthly median costs. Adult day health care ($2,019) is the least costly option, with assisted living ($4,800) costing a significant $2,781 more. In-home care and home health care, each $5,339, are $539 more than assisted living. Next, and with the highest cost jump, is a semiprivate room and private room at a nursing home facility, for which seniors may end up paying a monthly cost of $8,851 or $9,551, respectively.
In-Home Care: $5,339
Home Health Care: $5,339
Adult Day Health Care: $2,019
Assisted Living Facility: $4,800
Nursing Home Facility (semiprivate room): $8,851
Nursing Home Facility (private room): $9,551
Financial Assistance for Assisted Living in Madison, WI
Other Ways To Pay for Assisted Living in Madison, WI
Since not everyone can afford to pay for assisted living out-of-pocket, it's important to find alternative methods to help make assisted living more affordable. Some of these options include:
Veterans Benefits
Life Insurance Policy
Long-Term Care Insurance
Reverse Mortgage
For additional information and planning, read our comprehensive guide to paying for senior care in Wisconsin.
Free Resources for Seniors in Madison, WI
There is no shortage of ways seniors are able to get assistance in Madison. Whether looking for budget-friendly recreation options or help with formal paperwork, the following resources provide good starting points.
| | | |
| --- | --- | --- |
| Resource | Contact | Service |
| University of Wisconsin-Madison – Senior Learning Program | (608) 262-1156 | The University of Wisconsin-Madison has a Senior Learning Program that is open to individuals who are 50 and up. Multiple participation options, including taking (non-credit) classes, are available. |
| Madison Senior Center | (608) 266-6581 | The Madison Senior Center on West Mifflin Street is open weekdays until 4 p.m. It offers events to keep seniors busy and informed both virtually and in person. Events range from light-hearted options like dance classes to more serious options like information sessions about burial options. |
| Madison Public Library | (608) 266-6300 | Located on West Mifflin Street, the Madison Public Library has multiple ways seniors can stay engaged, whether they check out interesting books or partake in one of the many events and classes. Its calendar offers the option to filter events by age level, including by "senior" and "adult." Events range from free tax assistance to knitting circles to free tech repair. |
| YMCA of Dane County | Lussier Family East: (608) 221-1571; Lussier Family West: (608) 276-6606 | There are two YMCA locations in Madison: Lussier Family East on Cottage Grove Road and Lussier Family West on Medical Circle. Seniors receive many perks through the YMCA of Dane County, including the "Actively Aging Day Pass" every Wednesday for individuals who are 55 and over and senior personal training. Membership may be required for certain options. |
| Dane County Department of Human Services – Area Agency on Aging | (608) 261-9930 | Open weekdays, the Area Agency on Aging on North Sherman Avenue in Madison aims to help residents who are 60 and older. Assistance is available in a range of areas, including for seniors needing legal services via the Dane County Elder Benefit Specialist (EBS) Program and for caregivers through the Wisconsin National Family Caregiver Support Program. |
Rules and Regulations for Assisted Living Facilities in Madison, WI
Assisted Living Communities in Madison are required to follow a set of rules and regulations that are determined by the state. For an overview of those rules and regulations, see the information below. For more specific information, talk with your local community or Area Agency on Aging.
The 10 Best Assisted Living Facilities in Madison, WI