Get Pricing & Availability for Assisted Living in Sconsin Rapids, WI
Call (855) 481-6777 for immediate assistance and get more details
Page Reviewed / Updated – October 6, 2022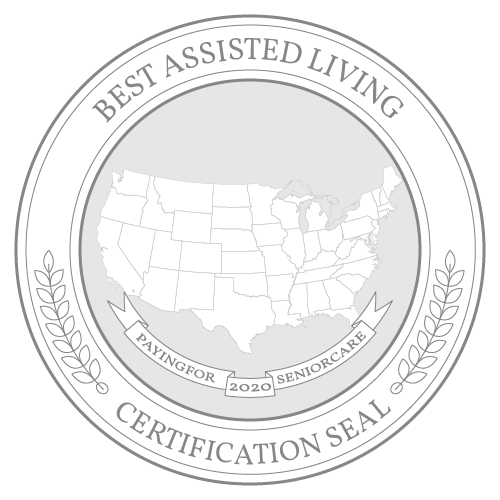 Wisconsin Rapids is located in central Wisconsin, roughly 2 hours north of Madison and 2 hours west of Green Bay. This small city features a cost of living that's 22% below the national average, with particular savings found in the housing and transportation sectors. The state of Wisconsin doesn't tax Social Security benefits, and Wisconsin Rapids seniors may also benefit from a sales tax rate that's nearly two percentage points below the U.S. average. According to the Genworth Financial 2021 Cost of Care Survey, which considers Wisconsin Rapids to be part of the Wausau area, the average monthly cost of assisted living in this part of the state is $4,215, roughly 10% lower than elsewhere in Wisconsin.
In addition to providing a list of the best assisted living facilities in Wisconsin Rapids, WI, this guide provides an overview of the cost of assisted living in Wisconsin Rapids, as well as average costs for other types of care. Additionally, find a list of free and low-cost services that provide seniors with a variety of assistance in their communities.
The Cost of Assisted Living in Wisconsin Rapids, WI
The $4,125 average monthly cost of assisted living in Wisconsin Rapids is $575 less than the state average and $475 less than the national average. Eau Claire is also on the low side of Wisconsin prices at $4,375. Prices spike in Wisconsin's southeast, where Racine residents see an average cost of $5,450 a month and Milwaukee residents pay $5,324. Madison reports an average of $4,800 a month.
Wisconsin Rapids: $4,125
Wisconsin: $4,600
United States: $4,500
Milwaukee: $5,324
Racine: $5,450
Madison: $4,800
Eau Claire: $4,375
The Cost of Other Types of Care in Wisconsin Rapids, WI
Seniors who need the round-the-clock medical care of nursing homes see much higher costs; a semi-private room averages $9,155 a month and a private one averages $10,190. Adult day health care, the other extreme at $2,600, is suitable for seniors who only require care during weekday hours at a community facility. In-home care and home health care services are usually slightly more expensive than assisted living services, but Genworth reports no specific cost data for the area.
Assisted Living Facility: $4,125
In-Home Care: Not available
Home Health Care: Not available
Adult Day Health Care: $2,600
Nursing Home Facility (semi-private room): $9,155
Nursing Home Facility (private room): $10,190
Note: Data for Wisconsin Rapids was unavailable, so data for the nearest city, Wausau, was used instead.