Get Pricing & Availability for Assisted Living in Appleton, WI
Call (855) 481-6777 for immediate assistance and get more details
Page Reviewed / Updated – July 7, 2022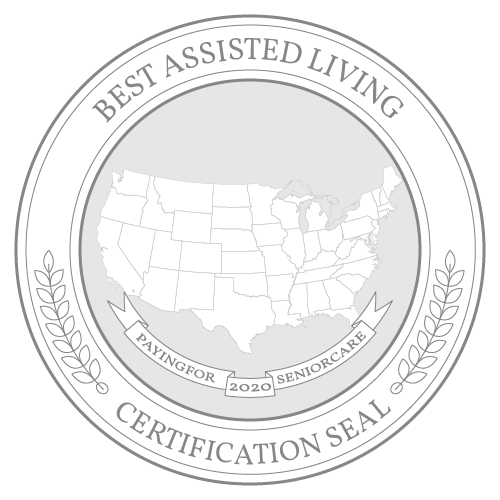 Appleton is one of the most affordable cities in Wisconsin to live in, with an overall cost of living that's about 15% lower than the national median, making it a viable option for those with budgetary considerations. Combined with the state's lack of income taxes for Social Security benefits, this option can help older adults afford long-term care. Local assisted living costs are relatively high at $5,138 per month, but Medicaid programs are available to help older adults afford long-term care.
This guide provides an overview of assisted living in Appleton, including more information on how much this level of care costs in the city and how rates compare to other local long-term care options. It also provides information on how to pay for services, top resources seniors can contact for one-on-one help with finding affordable care and a list of the best assisted living facilities in the region.
The Cost of Assisted Living in Appleton, WI
The 2021 Genworth Cost of Care Survey shows that seniors in Appleton pay $5,138 per month for assisted living services, making it a relatively expensive option for this type of care. Statewide, rates are several hundred dollars lower at $4,600, and nationally, seniors pay $4,500.
Those seeking more affordable assisted living services in Wisconsin have several cities to consider. In Wausau, care costs are among the lowest in the state, coming in about $1,000 cheaper than in Appleton at $4,125. In Fond du Lac, rates are a little higher but still competitive at $4,175. Seniors in Madison pay $4,800 for care. In Racine, assisted living rates exceed Appleton's average at $5,450 per month.
Appleton: $5,138
Wisconsin: $4,600
United States: $4,500
Racine: $5,450
Madison: $4,800
Wausau: $4,125
Fond du Lac: $4,175
The Cost of Other Types of Care in Appleton, WI
Despite exceeding state and national averages, assisted living is one of the cheaper long-term care options in Appleton at $5,138 per month. Local adult day health care rates aren't available, but statewide, this level of care is comparatively affordable at $1,723. Those who need personal care but want to receive services in their own homes pay $5,339 for in-home care or skilled home health care. Nursing home care is the costliest at $8,958 for semiprivate rooms and $9,581 for private accommodations.
In-Home Care: $5,339
Home Health Care: $5,339
Adult Day Health Care: N/A
Assisted Living Facility: $5,138
Nursing Home Facility (semiprivate room): $8,958
Nursing Home Facility (private room): $9,581
Financial Assistance for Assisted Living in Appleton, WI
Other Ways To Pay for Assisted Living in Appleton, WI
Since not everyone can afford to pay for assisted living out-of-pocket, it's important to find alternative methods to help make assisted living more affordable. Some of these options include:
Veterans Benefits
Life Insurance Policy
Long-Term Care Insurance
Reverse Mortgage
For additional information and planning, read our comprehensive guide to paying for senior care in Wisconsin.
Free Resources for Seniors in Appleton, WI
Seniors in Appleton can find supportive services from numerous local agencies. Through these resources, older adults can obtain information and screenings for programs and public benefits that may help them cover long-term care costs.
| | | |
| --- | --- | --- |
| Resource | Contact | Service |
| Veterans Services | (920) 832-5697 | Older veterans in Appleton obtain information and support from Outagamie County's Veterans Services Office. This office is open on weekdays from 8 a.m. to 4:30 p.m. and helps visitors apply for state and federal benefits, including programs that may help cover living and long-term care expenses. It can also help older adults find community-based services such as transportation and durable medical equipment loans. |
| Aging and Disability Resource Center | (866) 739-2372 | The Aging and Disability Resource Center serves as a single point of entry for free programs and services in the Appleton region. This agency has information and referral specialists who provide in-person and over-the-phone assistance with finding public benefits that may help cover assisted living costs. |
| Volunteer Fox Cities | (920) 832-9360 | Volunteer Fox Cities operates the local RSVP program, which provides exclusive volunteer opportunities to those aged 55 and over. It partners with various charities and nonprofit organizations in the region, including Project Young Minds, which lets seniors tutor school-aged children in math and reading, and TeleMatch/ElderMatch, through which seniors provide in-home visits and friendly phone calls to housebound members of the community. |
| Thompson Center on Lourdes | (920) 939-3088 | Thompson Center on Lourdes is a nonprofit organization that provides social and recreational activities to those aged 50 and over. Seniors access a range of services through the center, including congregate meals, free transportation to and from the center and an affordable daily foot care clinic overseen by an RN who specializes in foot care for people of all ages. |
Rules and Regulations for Assisted Living Facilities in Appleton, WI
Assisted Living Communities in Appleton are required to follow a set of rules and regulations that are determined by the state. For an overview of those rules and regulations, see the information below. For more specific information, talk with your local community or Area Agency on Aging.
The 10 Best Assisted Living Facilities in Appleton, WI